A blow has been dealt to San Francisco, and we are positive that we did not give our consent. SoMa's very special corner for freaks and sluts, the venerable Center for Sex and Culture, is closing after years of scrabbling about to make South of Market rent via orgy door covers, small grants, and the occasional fiscal scholarship.
The Center, for those who knew it in one or all of its pop-up or four brick and mortar incarnations since 1994, was some kind of high water cultural mark for human sexuality. Founded by partners Drs. Carol Queen and Robert Morgan Lawrence in the early '90s, sex nerds could count on it for workshops, lectures, play parties, art exhibitions. Taboos were broken, revelations were reached — and it was fun. Community was made at CSC.
In the midst of our sorrow over its departure, we contacted Queen to regail us with the cultural center's history, and also to look ahead at what is next for sex positivity in the Bay. 
Happily, she had some good news for us — Center for Sex and Culture in exile, anyone?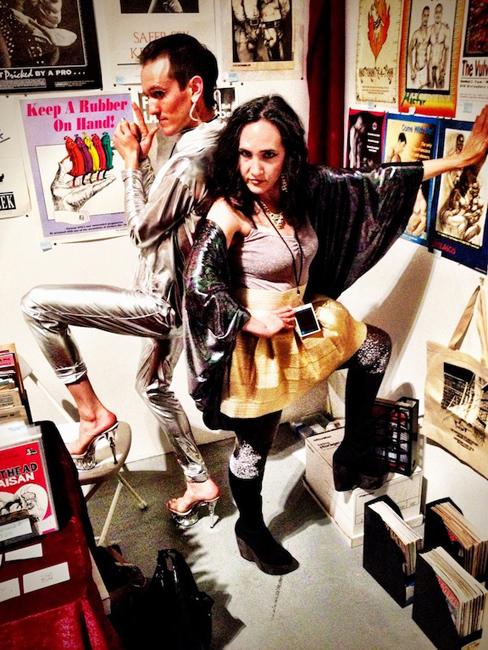 48 HILLS What are some of the ways that San Francisco's expression of its sexuality has shifted since 1994, when the Center began operations?
CAROL QUEEN First I should clarify that we didn't open in '94; we began the process of brainstorming the Center in '94, and we received our non-profit status in 2000 (from CA) and 2001 (feds). We opened our first public space in 2004, though we had done pop-ups before that, most notably running the bisexual party "Bi and For the People" (our contribution to the Bay Area's long history of bisexual puns) at the opening weekend of the LGBT Center, whatever year that was [editor's note: 2002].  
The entities that influenced us, besides many forebears and heroes in the sex/gender communities, were 848 Community Space (now morphed into CounterPULSE), where we used to do our "Queen of Heaven" pansexual play parties and where I often performed in the '90s; The Institute for Advanced Study of Human Sexuality, from which Robert and I both have degrees and which is the quintessential sex hoarders' paradise; and of course Good Vibrations, where I've worked since 1990 and which is a fantastic laboratory (and ongoing resource) for sex-positivity for people across the sex/gender spectrums. And we talked and talked about doing a project like this, 'til finally an angel gave us a few thousand bucks and said, "Shut up and do it!" 
SF in the '90s and early aughts was full of sex community-building and creativity. So many elements of the community that existed then are gone: the Lusty Lady (my other alma mater), the Institute for Advanced Study of Human Sexuality, many of the regular sex and culture event nights at bars, many of the clubs that hosted play parties. And of course many in that cohort have moved on and aged, and new groups, spaces, and organizations have stepped in. I think the scene has consolidated somewhat, and I feel like it's smaller in some ways. This makes sense in that, if nothing else, it's harder to start something up now, at least if you want it to have a physical location. The Bay Area is full of not just a new generation, but a new cohort of people who came from much more conservative places and did not come for the sex and art communities — for the most part — but for the "Silicon Valley slid up to SF and took root in mid-Market" cultural shift we're living through now.
Additionally (maybe this is just me being a sex geek) but I feel like then, the history of our communities' generation was much more present to us. Our elders still lived among us, or had very recently died. People in the scene today, in many cases, arrived after that era and don't have their feet wet in our history in the same way. And internet history gives you a lot of information from the past 20 years; people don't understand how much thinner that info is from past decades, because we have been trained to believe that it's ALL online. It isn't, and the consolidation of online knowledge is itself a filter that shifts perspective. It's my feeling that things are more conservative now in certain ways. 
Also, publishing was a huge part of all this. Mostly-Bay Area-based sex zines and small presses helped change the world! And publishing has changed SO MUCH. 
48 HILLS Did you imagine back then that CSC would be around up until 2019? Do you feel like your goals with opening the Center have been fulfilled?
CAROL QUEEN I think Robert and I imagined that it would still be open into the far future, BUT that it would have outgrown its scrappy little roots and become a "real" non-profit, you know, that gets grants and has at least one paid staff member, and we could retire from being the day-to-day administrators. When we were close to the point that we might have paid an admin person at least half-time, the rent started going up. So that dream didn't really pan out, and as economic pressure increased, it's been increasingly challenging to function as an all-volunteer space. (I am not suggesting at all that our volunteers aren't fabulous! Just that it's a lot to keep on track.)
Goals fulfilled: Absolutely, especially in terms of the SF of the relatively recent past (before lots of our base left and lots of newcomers arrived.) We collected amazing materials documenting sexuality communities; created awesome events of every kind; and served as a community center of sorts. It has been the greatest adventure, bringing together so many interesting people. When I was a kid living in the sticks in Oregon, I assure you that if you'd told me about a fraction of what CSC would do and be, my head would have exploded.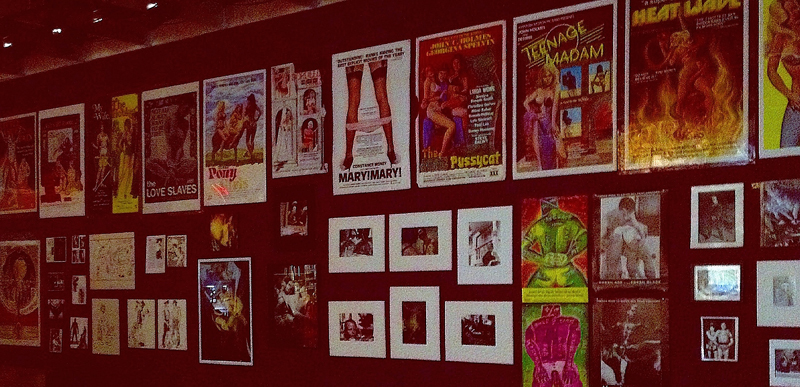 48 HILLS Name something important you learned at the Center for Sex and Culture. 
CAROL QUEEN I brought a lot of sexual philosophy and values with me to CSC that I learned elsewhere, and one of the elements that flavored CSC as it developed was my strong focus (as a bisexual/bi+/pansexual and sex-positive person) that *all* consensual sexualities should have a place at CSC. This is one of the through-lines of my whole life and work. But it 's not how everybody rolls! And it was maybe the most surprising thing when I began to hear "Oh, I've heard of that place, but it's for lesbians, right?" from gay men; "Isn't that a straight swinger's club?" from queer women; "That place is just for gays, isn't it?" from hetero people. I interpret this as: It is REALLY unusual to try to put everyone together this way, and when people in one or another "identity silo" see others who are different from themselves, they assume that means they are excluded. 
This just reinforces my own politics about this diversity/inclusion situation around sex and gender, BTW, but also helps me understand why it's not common and can be fraught.
48 HILLS What percentage of CSC's funds were coming from private donations?
CAROL QUEEN This fluctuated from year to year, but least a third came from donations, and the rest was a mix of mostly small grants, a bit of income from fiscal sponsorships, and income from our own gigs and from space use fees paid by others who used CSC for their own events. (We have roughly 20 regular-ish space users, plus one-offs.) Over the past two years we have also received a couple of bequests.
48 HILLS What are both of your plans for a post-CSC world? New projects?
CAROL QUEEN My personal plans: Direct less-distracted attention to Good Vibrations. They have been very kind about my penchant for spinning plates on sticks. I have a new book of essays brewing, a memoir eventually, and a project I'm working on with my partner Robert Morgan Lawrence. 
Also, "CSC in exile". Eventually, much more web-based content, including oral histories and conversations about sexuality communities and history. Maybe some more publishing. Pop-up events from time to time. The group of volunteers who have made CSC possible will mostly still be involved to some extent; more people are likely to join in as we create the new virtual projects. There's even been some discussion about re-opening a space. But we don't have enough human power at this time to do that. Part of the story of CSC's closing is the raised rents and changed cultural times of SF. But part is trying to do a project of this magnitude with an all-volunteer crew, and it is a LOT.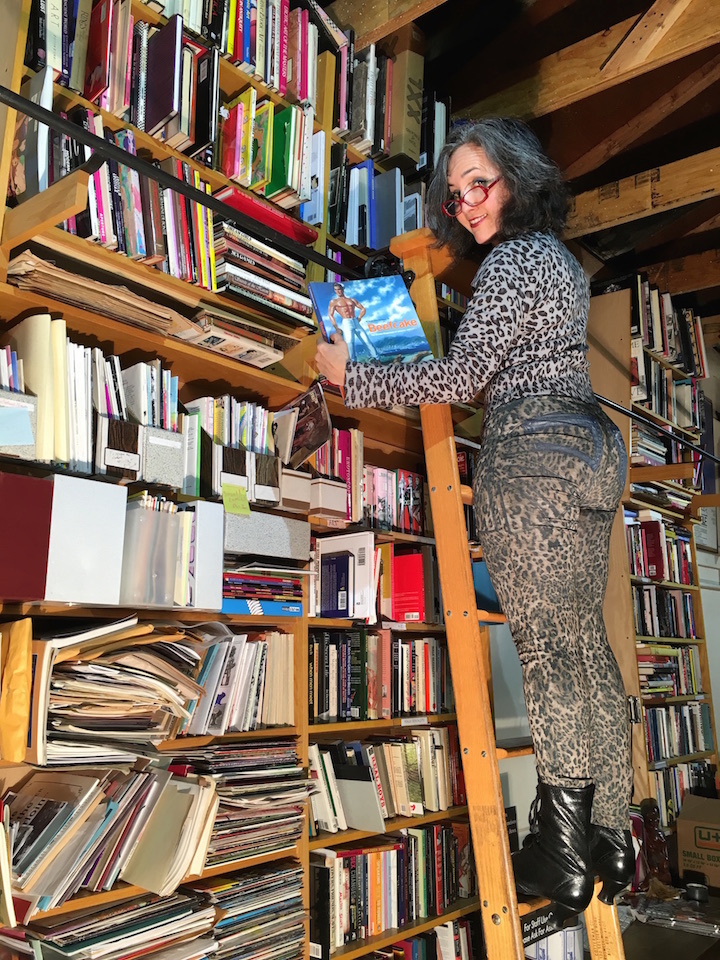 48 HILLS Where can people go if they are looking for sex-positive community now? Are there any emergent projects that are Bay Area-accessible you'd like to hype?
CAROL QUEEN Honestly I'm the wrong person to ask! 20 years ago I could have told you about every little project. I have had my head so to the ground lately — But I do know that Wicked Grounds has some exciting growth planned, although I'm not sure if they've announced it yet. 
48 HILLS Tips for people looking to start a physical space that uplifts sex culture?
CAROL QUEEN Think of your mission and all the building blocks it'll require, and make sure you have people who can tackle those, and want to. Figure out how you're going to reach your community. In CSC's case, so many people have left town, and new folk here aren't all familiar with the "San Francisco values" that brought us together in a space like CSC — so communicating with newcomers has been a very uphill battle. Many aren't interested, but also we don't know how to successfully reach them. PR is such an important element, and digital means this is always shifting. You can't count on social media platforms for sure, as Tumblr and FB so recently illustrated. 
Also figure out your financial base. For-profit? Non-profit? Fiscally sponsored? In our experience grants have been hard to find, and fundraising is a really huge undertaking. Part of the joy of CSC has been the mission-driven, grassroots element. We could really do anything we chose because of how diverse our project was. But more focus might have helped us message better, who knows? And "hey kids, let's put on a show!" is great fun, but then there's the part where you have to make sure the bills are paid, and that level of admin can really use someone who knows what they're doing. 
Also: "sex-positive" doesn't imply "wheeeee! SEX!" so much as it is a philosophy that respects sex/gender diversity and calls out sex-negative messages. And I would always recommend that people get clear about this, because it helps clarify mission. I'm available for consultation. 😉