A particularly memorable year is now behind us, and while we strive for distance from it in the name of a brighter '21, it's still a good time to express gratitude for the loving gift of music shared with us by Bay Area artists in 2020. After being challenged to create a DJ mix that captures what the year sounded like to us here, I delighted in surveying the new music coverage from the last 12 months on 48 Hills to help form the bassline slash heartbeat of my set. Cue the embedded player below and flashback to the best notes from the year that was.
LOS MOCOSOS, "UNITED WE STAND"
In his wonderful story "10 artists centering Latinidad in the sound of the Bay today," Richard Villegas announced that the Mission's own Los Mocosos would release their first album in 15 years. "Their latest single 'United We Stand' is a slice of dub resistance, directly addressing the unprecedented authoritarianism, police brutality, and blatant racism we now witness on a daily basis in our streets and across media," Villegas wrote.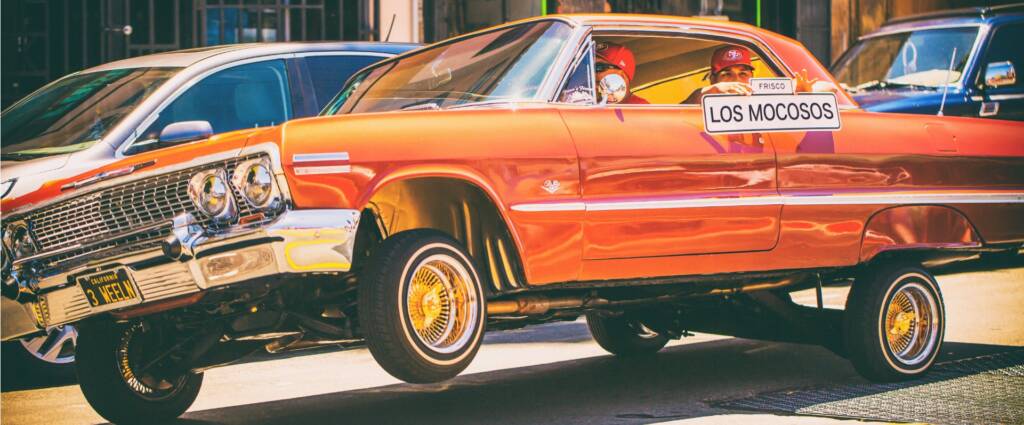 THE CURTIS FAMILY CNOTES, "TAKIN' IT TO THE STREETS" One of our acclaimed music picks for Best of the Bay, we couldn't resist sampling just a bit of The Curtis Family Cnotes covering the Doobie Brothers' "Takin' It to the Streets" in a YouTube video.
SHREDDY MURPHY FEAT. JANUARY THE ARTIST, "CHAOS" A guitarist who uses the hashtag "#traprock" on social media, Shreddy Murphy tapped into that particular pandemic feeling with "Chaos." I couldn't resist cutting in a little snippet.
REXX LIFE RAJ, "TESLA IN A PANDEMIC" It wasn't an easy year to stay motivated and positive, but Berkeley rapper Rexx Life Raj dropped a song that was both in the midst of challenges to the core of his family and friends.
CUTTY BANKS FEAT. CASH ALLEY CHOP, "NORTHERN DRILLAFORNIA" With a beat that samples TLC's "No Scrubs," "Northern Drillafornia" by San Jose's Cutty Banks (who was tragically killed in an unsolved Dec. 22 homicide in San Mateo) cements this region's enduring love of R&B-tinged rap. I dedicate this mix to his memory.
PARIS NIGHTS, "ASHANTI" Oakland rapper Paris Nights shines with punchlines over an infectious beat featuring a sample of throwback R&B singer Ashanti, who will face off with Oakland's own Keyshia Cole in the next installment of the friendly battle series Verzuz TV this Sat/9.
XYLA FEAT. OSO FEO, "COLD" Another song where Ashanti seems to have served as a muse is this upbeat electronic stunner from the Avenues: "Cold," by Sunset District producer and French horn player Xyla.
DJ JUAN DATA, "2 I.T.O." Also featured in Villegas' story is DJ Juan Data, who is originally from Argentina but has lived here for two decades. "2 I.T.O." closes his latest work Peregrinación — a tribute to his 100-year-old grandmother, who first ignited his love of record collecting.
DOUGIE STU, "FAMILIAR FUTURE" 48 Hills' sharp music critic John-Paul Shiver featured the astral jazz styles of Oakland's Dougie Stu in the fall, when Stu's album Familiar Future was released. Shiver said the album "extends humbly toward the great undefined," which you'll hear in the title track.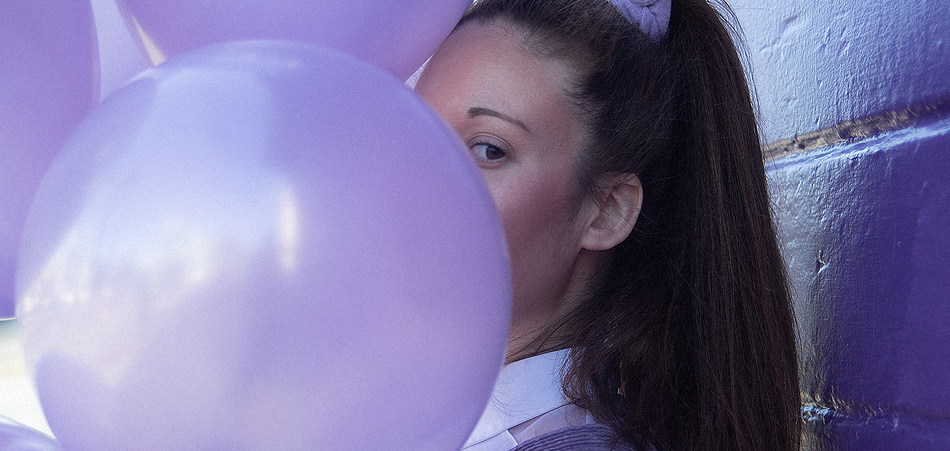 CRIIBABY, "SUNSHINE" Gender-inclusive love songs for everyone, anyone? It's the mission of San Francisco's Criibaby. "I'm intentionally avoiding using any gender-binary-specific words like 'she' or 'he' in order to make the music more inclusive and refrain from subconsciously promoting a heteronormative, gender binary-focused viewpoint of relationships and identities," Criibaby said.
SALAMI ROSE JOE LOUIS, "FANTASY" A slice of sonic escapism from sci-fi fan and former climate scientist Lindsay Olsen (a.k.a. Salami Rose Joe Louis).
TOO $HORT FEAT. GUAPDAD 4000 AND RAYVEN JUSTICE, "OAKLANDISH" Decades after putting the Bay Area on the international rap map, Too $hort and E-40 shined a nostalgic light on their prolific discographies for the live quarantine music series Verzuz TV in December. "Oaklandish" is the lead single off of Ain't Gone Do It, Too $hort's half of the double album he released with E-40 the day before.
MISTAH F.A.B., "I MISS HYPHY" I wasn't the only one YouTubing old local hyphy videos from 2006 last year — era beacon Mistah F.A.B. kept me company.
KEAK DA SNEAK, "STEAL MY WORD" And so did Keak Da Sneak, who hasn't let a 2017 shooting in Richmond keep him from sharing his distinctive voice with the world.
E-40 — "GIVE ME 6″ Just as soon as social distancing became a household term, E-40 was right there with a new anthem for personal space.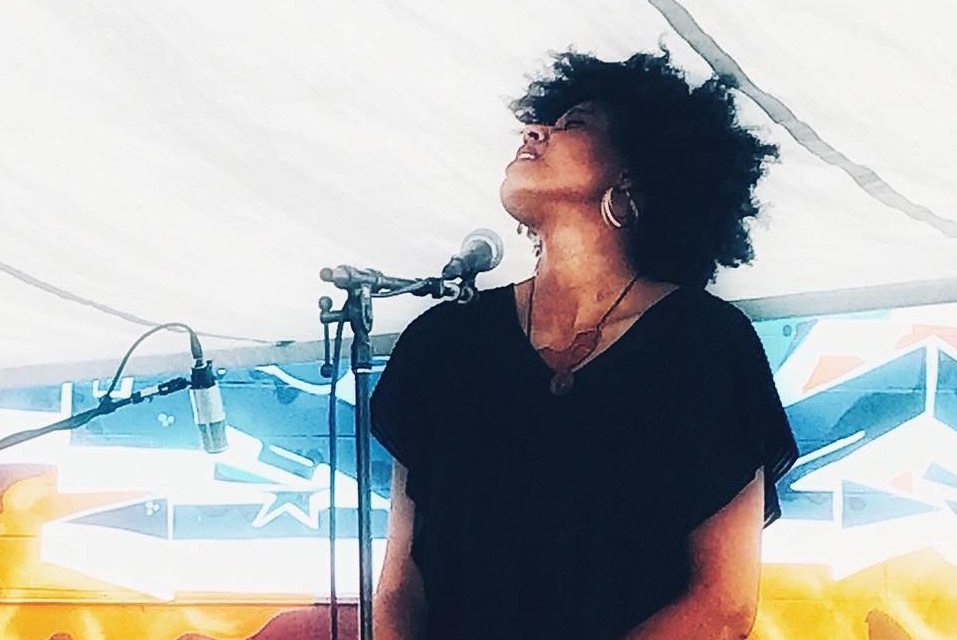 EKI SHOLA AND YEHU SALAH, "JUBILEE" Tune into this abstract beauty from recent Best of the Bay honoree Eki Shola, who is both a musician and a physician who's dually focused on healing.
CHRISTINA CHATFIELD, "ASCENT" The first release brought to you by the new label from acclaimed SF party As You Like It, Chatfield's "Ascent" serves as a recorded reminder of late nights on the dancefloor.
GINA MADRID, "DAME LA MANO" An impactful and unifying work from the artist and activist formerly known as Raw-G from her homebase in Oakland to her roots in Mexico.
JANE HANDCOCK FEAT. CHAZZ, "HOME ALONE" Quarantine love songs were plentiful last year, but East Bay pro songwriter and singer Jane Handcock blessed us with one that was actually moving and memorable.
METALLICA AND THE SAN FRANCISCO SYMPHONY, "ENTER SANDMAN (LIVE)" Live music is one of my life's greatest joys, so I was truly grateful for the opportunity to review a show for this site in 2020: Metallica's concert film, to be exact, screened as a drive-in movie at the Alameda County Fairgrounds. Each ticket came with download codes for S&M2, a live album recorded with the San Francisco Symphony at the Chase Center in late 2019 — the arena's first-ever show. The polite sound at the drive-in was a little quieter than one would normally consume the band, but it still made my heart soar — just like hearing our orchestra always does.