For over 50 years, the Bay Area has been a crucial intersection of global music. Everything from psych rock to funk, hip hop, and diasporic sounds of Latin America, Asia and the Middle East have thrived, building bridges between ancestral homes and adopted ones. Latino artists are a prime example of the deep cultural complexities behind music in the Bay. While often nodding to their heritage, many have also managed to reach beyond reductive industry typecasting based on family names and skin tones.
Turn the dial back to the late 1960s and the Summer of Love. Big Brother and The Holding Company have just drafted raspy-voiced ingenue Janis Joplin to sing the blues, and newcomers Sly and The Family Stone are stacking shows with multi-racial musicians and audiences drawn to their cheeky political brand of funk. While hippies congregate in Golden Gate Park by the thousands, over in the Mission a 20-year old Carlos Santana is starting to make waves with his Santana Blues Band, drawing influences from guitar god Jimi Hendrix, Chicano rocker Ritchie Valens, and salsa icon Tito Puente.
Santana was born in the Mexican state of Jalisco, emigrating with his family to Tijuana, and later to San Francisco. Santana's father was a mariachi musician, so his first instrument was a violin, which he later traded for his now signature guitar. His personal experiences as an immigrant and bilingual musician directly impacted the band's early hits like the psychedelic instrumental journey of "Soul Sacrifice," Santana's tropical reinvention of Fleetwood Mac's "Black Magic Woman," and his group's equally exploratory cover of Tito Puente's "Oye Como Va."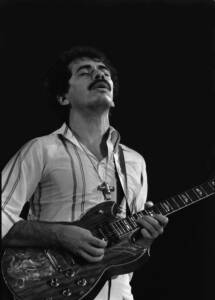 While Santana was the face and name of his chart-topping, Woodstock-christening band, he is far from the only Latino legend to emerge from the Bay's rock scene. Over the years, acts like Tower of Power and Sheila E became synonymous with wild rock fusion that heavily borrowed brass and percussive techniques from Latin jazz. Santana's younger brother Jorge was also immensely successful, thanks to hits like "Suavecito" and "Nena" with his band Malo. In the mid '90s, emerging label Aztlan Records hopped on the massive rock en español wave by signing local up-and-comers like Orixa, Los Mocosos, and Yeska, astutely targeting the largely untapped US market and promoting radio play at Spanish language stations around the country.
Latinos in the Bay have also left indelible marks on hip hop, punk, and experimental music. Chicano rap trailblazers like Berner, Don Cisco, Funky Aztecs, and Kung Fu Vampire paved the way for the new school of MCs which includes Jay Lozoya, Belve Peso, and Oakland heavyweights Los Rakas, who infuse their glossy productions with rhythmic elements of trap and reggaeton. Early '90s all-female anarcho-punks Spitboy also laid foundational groundwork for a browner, queerer offering in the underground, where you can now thrash alongside Muñecas, Pumpkin, Valleygrrrls, and Irma. There are also plenty of boundary-pushing artists creating thought-provoking, often beautifully abstract sounds— check out Earthbound and María José Montijo's Esotérica Tropical project for proof.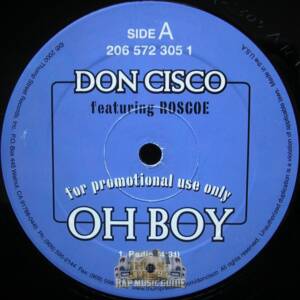 As in every major urban sprawl, immigrants are intrinsic to the cultural fabric of the Bay, where cumbia is a fixture of diasporic music. Hometown heroes like Bang Data, La Misa Negra, Candelaria, Los Cenzontles, and Pasto Seco collide pan-Latin American musical traditions with storytelling rooted in local context. You can also dive into Discos Resaca's eclectic archive, or tune in to Cumbia Cartel's dynamic livestreams, which started after their monthly throwdowns at La Estrellita in Oakland and Bar Fluxus in SF were put on hold in the wake of the Coronavirus pandemic. However, a fully fledged Latin music scene has yet to coalesce in the way of sister cities like Los Angeles, Chicago and New York, which boast buzzy international movements and renown festivals such as Tropicalia, Ruido Fest, and the LAMC.
"There are certainly a lot of people making music, but I'm not sure there is any cohesive thing that unites them," says Juan Data, an Argentine music writer and DJ who's lived in the Bay for nearly 20 years. A voracious fan of all things hip hop and rap, he was immediately drawn to influential wordsmiths like Souls of Mischief, Lyrics Born, and the Hieroglyphics Crew, as well as turntable juggernauts DJ Qbert, Mix Master Mike, and DJ Shadow. Data eventually began working on sample and beat mixes, which are available as compilations via Stronghold Sound. He also cut his teeth spinning at the Layover in Oakland and clandestine parties at SUB/Mission Art Space in SF.
"It felt like a scene was bubbling from the underground," he says about late-night functions at SUB/Mission in the 2000s. "The electro-cumbia movement [was flourishing], and lots of parties mixing Latin music with electronic and hip hop popped up. This place was iconic for Latin music; a punk rock art gallery throwing completely illegal after-hours parties, with a mixed crowd of artsy people, punks, and folks from all over Latin America. It was the most amazing time to DJ at that place."
Unsurprisingly, gentrification and exorbitant rent and maintenance costs led to the closing of SUB/Mission, as well as countless other vital cultural spaces across the Bay. This lack of venues has no doubt hindered the consolidation of a formal Latin music scene, and the ongoing Covid-19 crisis has only made matters more challenging by driving nightlife pied pipers and their most devoted followers into a still growing digital space. But hope is not yet lost as ingenuity reigns supreme. The Sazón Libre parties have kicked off a weekly series of broadcasts via their Twitch, while DJs Mare E. Fresh and Hija del Volcán of Chulita Vinyl Club's Bay Area chapter regularly drop new mixes and promote occasional shindigs hosted via Instagram Live and Twitch. Also make sure to follow reggaeton club collective Amor Digital, who've been dropping mixes and curating online exhibits through their website and SoundCloud account.
Certainly, music offers our communities an opportunity to share meaningful stories in their own words. Here are 10 Latino bands and artists shaping the present and future of music in the Bay Area.
Los Rakas
Panamanian cousins Raka Rich and Raka Dun have been delivering musical excellence in two languages for nearly 15 years, via a bevy of rhythms ranging from boom bap to dancehall and trap. The Oakland duo takes their name from the word rakataka, a classist Panamanian slur used to describe people from the ghetto, which they alchemized into artistic armor and a beaming source of pride. Los Rakas have released a slew of albums and mixtapes over the years, even receiving a Grammy nomination for their self-titled sophomore LP in 2016.
La Favi
It's entirely possible most of us first heard of La Favi when she was featured on Los Rakas' runaway 2010 smash "Abrázame," but the Spanish American vocalist has since blossomed into an underground powerhouse in her own right. One of the angelic go-to voices in neoperreo (a rowdy, more inclusive sub-genre of reggaeton), you'll hear Favi belt across international club bangers from producers like Chico Sonido and Paul Marmota, and naughty duets with viral sirens Tomasa del Real, Ms Nina, and SOICEYTRAP. Favi is far from just a featured artist, so make sure to check out her excellent 2017 debut Reír y Llorar, featuring production from Peruvian studio whiz Deltatron and a tidal wave of flamenco vocal runs.
Marinero
First known as half of sampledelia duo Francisco y Madero, San Francisco singer-songwriter Jess Sylvester has been weaving immersive soundscapes for years, veering into more intimate storytelling with his solo project Marinero. Sylvester collides the atmospheric guitars of Chicano soul and tropicalia into soothing daydreams where he expands on everything from identity to romantic giddiness. Early releases like his Cholo-fi mixes and Chican@ LP are jagged, experimental efforts, while last year's Trópico de Cáncer showcased breathtaking melodic subtlety, casting Marinero as a California hybrid of Nick Drake and Caetano Veloso.
XUXA SANTAMARIA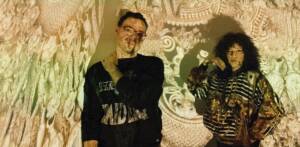 Conceptual electronic music duo XUXA SANTAMARIA is far more interested in taking you on a journey deep into the psyche and the outer reaches of the universe than simply making your hips swivel at a show. Drawing inspiration from video games, feminist sci-fi, and horror novels, the pair of Sofía Córdova and Matthew González Kirkland is riveting, with productions that oscillate wildly between house, electroclash and vaporwave. While their catalogue extends all the way back to 2011, spend some time with last year's Chanclas D'Oro LP, which sources thematic inspiration from Bram Stoker and Borges stories, as well as Puerto Rican syndicalist Luisa Capetillo.
La Doña
Chicana multi-instrumentalist La Doña is a force to be reckoned with, melding elements of hip hop, reggaeton, Latin brass, and the kitchen sink into pristine productions dissecting gentrification and the sanctity of chola aesthetics. Growing up as a trumpeter in her parents' conjunto, La Doña has since mastered guitar and Mexican vihuela, all the while writing and co-producing her debut EP Algo Nuevo, which dropped back in March. She was also recently signed to Doris Muñoz's Mija Management, the team behind the meteoric rise of Chicano psych-soul star Cuco, so keep an eye on La Doña because she'll be reaching stratospheric heights sooner rather than later.
Muñecas
Glam, irreverent, and almost certainly drenched in beer, Muñecas are the ray of drag punk sunshine we all need in this increasingly gloomy world. Formed in 2013 by Horchata LaShyGirl, Tamale Ringwald, and Cholula Caliente, the San Francisco livewires have released three hilarious and completely mosh-worthy EPs about munchies, boy trouble, and unbridled queer joy. Grab your eyeliner and invite your prima to the show, because Muñecas are ready to cause a ruckus.
Los Mocosos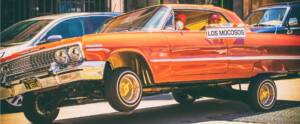 Local legends Los Mocosos are making a comeback after a 15-year hiatus, returning with a new politically charged album titled All Grown Up, out on August 21. Coming to prominence in the late 1990s as part of the Aztlan Records talent roster, the Mission stalwarts built a loyal following on an eclectic sound of rock, cumbia, and ska that made signature jams out of "Señor Presidente" and "Soul Mocosos." Their latest single "United We Stand" is a slice of dub resistance, directly addressing the unprecedented authoritarianism, police brutality, and blatant racism we now witness on a daily basis in our streets and across media.
Turbo Sonidero
San Jose DJ and producer Turbo Sonidero has been a local authority on cumbia since the mid-2000s, enthusiastically crate digging for the wildest, rarest nuggets to chop and screw into forward-thinking concoctions he calls 'tumbias'. The Discos Piramide label co-founder has a particular affinity for cumbia sonidera, a synth heavy brand of cumbia popular across the Mexican states of San Luis Potosí and Puebla whose influences you can hear throughout his expansive catalog. In 2015 he decided to step away from mash-ups and heavy sampling, dropping a 30-track mixtape on Bandcamp and moving into more original productions, which you can hear on his stacked SoundCloud page.
Las Sucias
Listen carefully to Las Sucias' 2016 debut EP ¡Salte del Medio! and under the layers of ghostly vocals and punishing noise distortion you will also hear a droning, skeletal reggaeton beat. The brainchild of avant sound artists Danishta Rivero and Alexandra Buschman, each Las Sucias track is an incantation swirling with riot grrrl rage, throbbing drum machines, dissonant atmospheres, and enough brujería juju to trigger an impromptu seance.
Latin Killers
An intersection of rock riffs, dub loops, and pop songwriting, Latin Killers are the new kids on the scene, unveiling their debut album Viajeros del Tiempo back in May. Bringing together Mexican guitarist Capitan Walas and Uruguayan singer Gonzalo Benitez, Latin Killers are a bridge between classic rock band sensibilities and the multifaceted nature of today's savviest musicians. Each song on their album is like its own distinct storyline, jumping from the carefree reggae vibes of "Cúrame," to the groovy bass lines of "Otra Vez" and mellow bachata charm of "Pablito." Latin Killers have a flavor for every taste, all you have to do is pick one.