I invited Harvey Rose, the longtime Board of Supes budget analyst, to speak at an investigative reporting class I taught a few years ago, and I asked him to tell the students where in local government they should look for the most likely source of corruption and malfeasance.
His answer was pretty simple: City contracting – particularly sole-source contracts that are awarded without bidding and without proper oversight.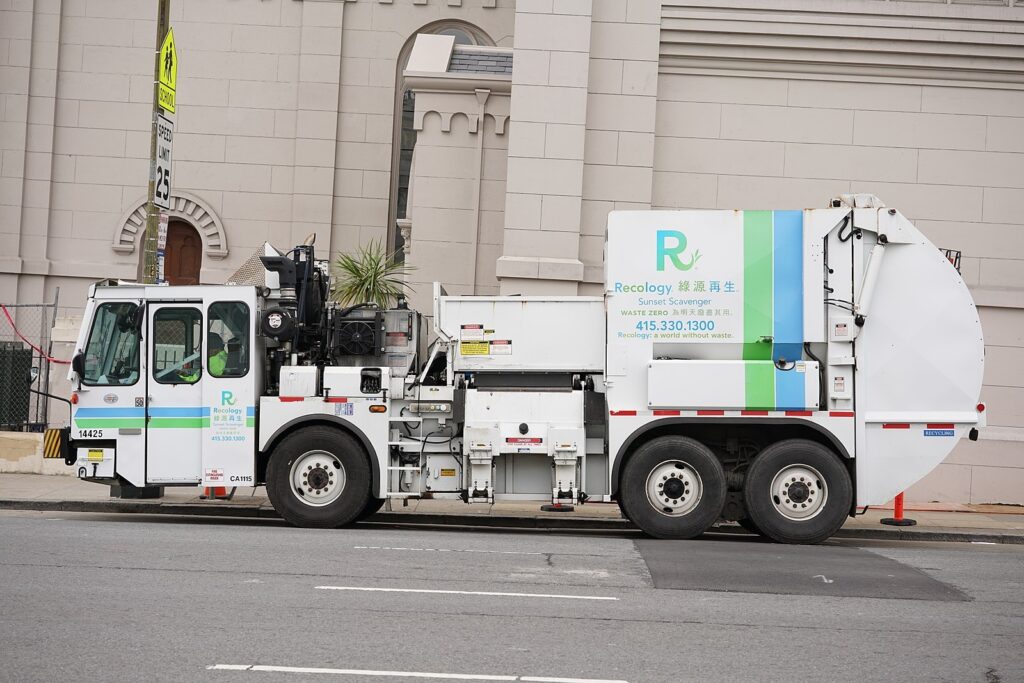 That would pretty much define the city's contract with Recology. It's enshrined in the City Charter, so there's no bidding process. And the only oversight is an unelected board – and the director of public works, who for many years was Mohammed Nuru.
Who is now under federal indictment on corruption charges.
So it should not be a big surprise that after a top Recology exec made sure that the nonprofits Nuru liked (and that gave parties for his staff) were well funded, Nuru allegedly overlooked the fact that Recology was overcharging ratepayers by almost $100 million.
From Joe Eskenazi at Mission Local, who has been doing a great job on the entire City Hall corruption scandal:
While the company disclosed this error in 2018 to the Public Works department, neither Nuru nor the department took corrective action. Rather, Recology continued to collect the inflated rate from city ratepayers for two years. (Recology today claimed it notified not only Public Works but also the Department of the Environment. The company claims "present senior leadership" only learned of this matter in November 2020, and promptly informed the City Attorney).
That's what happens when there is no oversight for the Department of Public Works, and a series of mayors look the other way while the director is engaged in this sort of behavior.
I have friends who work at Recology (the company has also donated to 48hills in the past) and they have told me that it's a local business with employee ownership and a good record on recycling and compost, and supports local artists, and that the last thing the city needs is to have one of the massive (and often environmentally irresponsible) multinational garbage companies come in and offer a lower bid and win the contract.
I agree.
I also agree that the Harvey Rose Accountancy Corp. does a great job as a contract budget analyst for the city. And when Aaron Peskin was president of the Board of Supes, he put that contract out for bid – and Rose's shop won, as it should have.
But the city got a better deal.
And now that the voters have agreed that it's time to create a Public Works Commission (Prop. B on the November 2020 ballot won with 61 percent of the vote) we may see some actual oversight of this $279 million agency.
Speaking of oversight: The Board of Supes is going to vote this week on a measure that would approve a contract for the Golden Gate Park Ferris Wheel – for a year.
Rec-Park wants the attraction to run for five years.
But under any reasonable interpretation of the City Charter, a structure this massive, which will be in place for this long, needs the approval of two-thirds of the supervisors.
Sups. Connie Chan and Aaron Peskin are fine with the wheel spinning around and carrying passengers – but not for five more years (a term that's mostly about allowing an out-of-town vendor to make more money, some of which goes directly to a nonprofit linked to the Nuru scandal.
The Rules Committee hears the Chan-Peskin proposal Monday/15 at 10am, and then the full board will hear it Tuesday/16 at 2pm.
Among the people who have written to the board to oppose that concept: The San Francisco Travel Association and employees of Another Planet Entertainment. Their argument: If you treat the Ferris Wheel as a "structure" in Golden Gate Park that needs a two-thirds vote of the board, it could mess up Hardly Strictly Bluegrass, Outside Lands, and even Bay to Breakers, which put up short-term structures in the park every year.
Emma Marcus of APE writes:
Requiring a 2/3 vote for all temporary structures in the park is a significant change in process that will have a chilling impact on beloved events in the park. Hardly Strictly Bluegrass, Outside Lands, Opera in the Park, Bay to Breakers, the San Francisco Marathon and many more cherished events would face a difficult, time-consuming, costly hurdle to putting on events.
And that, Peskin told me, "is absurd."
He noted: "Five years isn't three days. And the board votes to approve all these events anyway." Which means that the board (almost always unanimously) signs off on the very temporary tents and stages that these valuable parties use, as a matter of course.
The real issue here is that Rec-Park Director Phil Ginsburg continues to look for ways to make public parks into cash cows. And this Ferris Wheel is just the latest example.
Remember: The supes aren't trying to block the wheel. They just want to reduce the contract from five years to one year. Which is still plenty of time to go for a $25 ride.
The supervisors are trying to find ways to support small businesses that have suffered during COVID, but so far that's been in the form of loans and bailout money – which is important. But some of the real villains here – the big landlords who have refused to negotiate rent reductions with their tenants – have been let off the hook.
Sups. Rafael Mandelman, Hillary Ronen, and Dean Preston have called hearing at the Government Audit and Oversight Committee Thursday/18 on "the economic and neighborhood impacts of commercial landlords failure to grant rent relief during the COVID-19 pandemic."
The Office of Small Business and the Office of Economic and Workforce Development will report. I hope somebody names names: Who are the big commercial operators who are refusing to deal?
A final note: John Diaz has taken a voluntary buyout and retired as editorial page editor of the San Francisco Chronicle. His final column is pretty much an embarrassment. He never talks about economic issues, or indicates that from his perch as the opinion leader at the city's major daily that he has had influence over (and supported consistently) policies and politicians who have caused terrible trauma to the city.
The Chron's editorial page under Diaz has been a neo-liberal operation, opposing taxes on the wealthy, regulations on the tech industry, progressives who dared challenge the local power structure … "I thought he had the worst judgment about the reality of the city," former state Assemblymember Tom Ammiano told me. "When the paper had some clout – and it no longer does – he did a lot of damage."
Besides, he didn't seem to believe in any sort of accountability. Over all those years – we're talking a quarter century here — when I wrote about Chron editorials, I would try to call or email him for comment. And over all those years, he never once returned my call or responded to my email. That's a remarkable record.
Imagine if the Chron decided to hire an editorial page editor with a real progressive vision. The paper could actually matter again.