The Board of Supes is slated to approve the city's budget Tuesday/13, and while it's not a perfect document, it represents the direction that the district-elected board has taken in recent years.
The supes on the Budget and Appropriations Committee played as much of a role in hashing out this budget as the mayor did – and the community-based groups that pushed the supes won a lot of victories.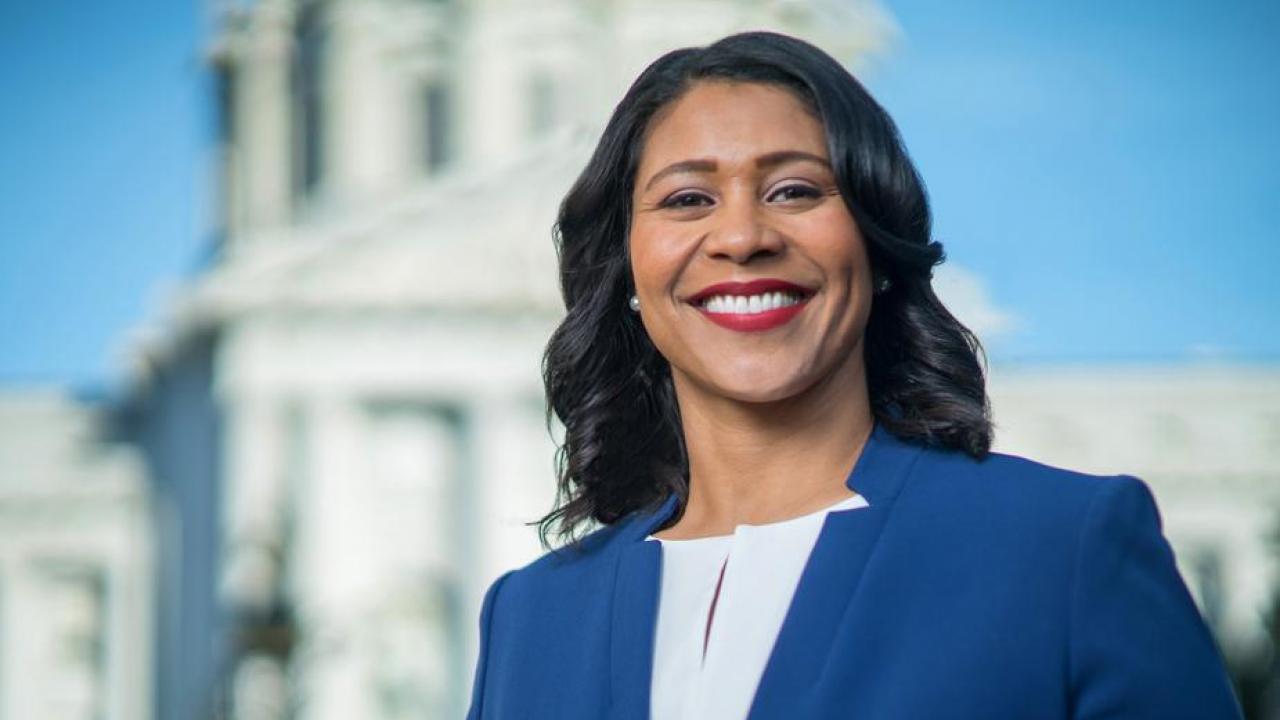 I remember the days when the mayor could get a budget through almost unscathed, when the chief executive set all the priorities and the legislature just went along.
No more. This is a budget compromise that reflects more community priorities than just mayoral priorities.
As I said: Imperfect. Not so long ago, Mayor London Breed promised to redirect $60 million a year for two years from law enforcement to programs for the Black Community. That didn't even come close to happening – she asked for more money for the cops, and while the supes cut her request back a bit, this budget doesn't even start to defund the police.
Still, as Jennifer Freidenbach, director of the Coalition on Homelessness, points out, there were many key victories. From her detailed Facebook post:
Our budget campaign "Our City, Our Budget" to house San Franciscans, keep San Franciscans housed, and protect the civil and human rights of those forced to remain on the streets, has come to fruition. Due to hard work and organizing, many historic victories were achieved for unhoused San Franciscans. For one, the second installment of funding for Our City Our Home, Prop C which passed in November 2018 is about to hit the streets and it will result in dramatic numbers of people having the opportunity to exit homelessness. In addition, the Coalition's Housing Justice workgroup alongside the Homeless Emergency Service Provider Association (HESPA) campaigned for additional resources to augment Prop C and further fill unmet needs. Prop C generates over $300 million a year for housing, shelter, mental health services, and homeless prevention. In this budget cycle, HESPA garnered $53 million for unhoused people over two years. In sum, we are talking about radically improving human and civil rights on the streets, over 4,000 housing opportunities for homeless people, 1,000 shelter beds, prevention for thousands of households and behavioral health services for thousands of unhoused people as well. Huge thanks to all the Coalition staff, such as Ian James, Miguel Carrera, Tyler Kyser, Tracey Mixon, Yessica Hernandez, Carlos Wadkins. And way way too many community members to thank but to name a few, Vinny Eng, Sara Shortt, Adriana Camerena, Wes Saver, Joe Wilson, Marykate Bacalou, Shannell Williams, Julie Leadbetter, Larry Ackerman, Mike Steil, Sonya Batres, Maricela Anaya, Oneida, Tumani Drew, Julia D'Antonio, Brett Andrews, Anakh Sul Rama, Stella K, Ken Reggio, Tina Collins, Elgin Rose, Andrea Mayfield, Mary Howe, Marnie Regan, Matthias Mormino, Roma Guy, and so many more who worked hard on organizing protests, writing reports, doing research, meeting with legislators, and having the fortitude to stay on this year after year. Of course, would be remiss not the thank Board of Supervisors Budget and Appropriations Committee members led by Haney, and joined by Safai, Ronen, Mar and Walton for their and their staff's hard work, as well as the hard work of the Controller's Office and the mayor for agreeing to many of these changes to the budget.
Ask any of the supes on the committee (who, along with their staff, works long, long hours on this) and they will tell you: Community organizing played a key role in creating a budget that we can live with.
Now the mayor needs to implement it.
The supes will also hear – and I'm sure, approve without much dissent – measures to make parklets permanent and to help small businesses. The mayor made a huge fuss when the supes took a few extra weeks to get this right, but in the end, the legislation is better.
Sup Dean Preston has called for a hearing Thursday/15 on the substandard living conditions at Plaza East apartments in the Western Addition – a situation that everyone agrees is a mess.
The SF Public Press has done solid reporting on this. In short, a private developer got a federal contract to rebuild public housing, but after less than 20 years, the developer asked to tear the whole thing down and rebuild it, including market-rate housing:
McCormack Baron Salazar, a St. Louis-based developer, built Plaza East Apartments in 2001, replacing a distressed public housing development from the 1950s of the same name. The proposed project could add market-rate units and more than double the size of the complex.

Residents have complained for years to the city and the developer, which also manages the site, about a litany of problems including leaking pipes, rotting floors, electrical fires and pests. All of the tenants are low income, and more than half are Black.

The San Francisco Housing Authority has been aware of needed repairs at Plaza East since at least 2017. In November, the agency and Mayor London Breed took the first step in the demolition process by signing off on McCormack Baron Salazar's plan to tear down and rebuild the site.
But the feds have refused to approve demolition, so now somebody is going to have to fund millions in repairs.
It's really weird that the private developer who built this place did such a bad job that after only 20 years they want to raze it and try again.
That's not going to happen – MBS, which is complaining that the federal subsidies aren't high enough to keep the place up to code – is turning the keys over to the John Stewart Company.
In the meantime, the tenants are stuck. That hearing starts at 10am.