Porn, technology, Godzilla: All the major food groups are represented this week in late summer film festivals around the Bay Area. The smorgasbord is further varied by a few choice revivals from the 1980s—you know, that fabled era of when ordinary mortals could still afford to live here.
The San Francisco PornFilmFestival is back with "two action-packed days"—remember when porn films (at actual porn theaters) advertised "solid XXX action"?—at the Brava Theater this Fri/18 and Sat/19, in addition to a longer stretch of on-demand streaming access via pinklabel.tv Wed/16-Sun/27. The 69 films on tap (don't tell me that number was an accident) run a gamut, encompassing titles from as far afield as Australia and Greece, plus some golden oldies including SF-shot "homegrown dyke porn" Sugar High Glitter City from a couple decades ago. Needless to say, a broad range of sexual preferences and expressions are also showcased in the features and shorts on tap, as well as experimental work, filmmaker discussions, Q&A's, and patron mixers. For more info, go to here.
Speaking of 69, that happens to be the age of the legend whose 1954 initial celluloid outing will open the returned Godzillafest at the Balboa Theater this weekend, Fri/18-Sun/20. That surprise international smash (its US release version featured added scenes starring TV's future Perry Mason, Raymond Burr) kicked off a franchise that is still the signature product of Japan's Toho Studios.
Featuring on-site toy/art dealers, monster-suit-wearing veteran stuntman Tsutomu Kitagawa in person, and a couple films outside the usual kaiju realm (1961's British sea-beast opus Gorgo, Guillermo del Toro's 2013 Hollywood monster mash Pacific Rim), the festival nonetheless keeps its focus primarily on the traditional Nippon screen smash-em-ups.
There will be a slew of those, stretching from the aforementioned first through 2004's Godzilla Final Wars. Featured are 50th-anniversary showings of Godzilla vs. Megalon. A bizarre entity even by this series' standards, the latter gigantic beetle-like creature has drill-arms, wings, a two-pronged horn, can spit firebombs, and hurl lightning bolts. Other lumbering agents of destruction who will reprise their moments of celluloid glory over the weekend include Mechagodzilla, Mothra, Hedorah, Gigan, and Megaguirius. More info here.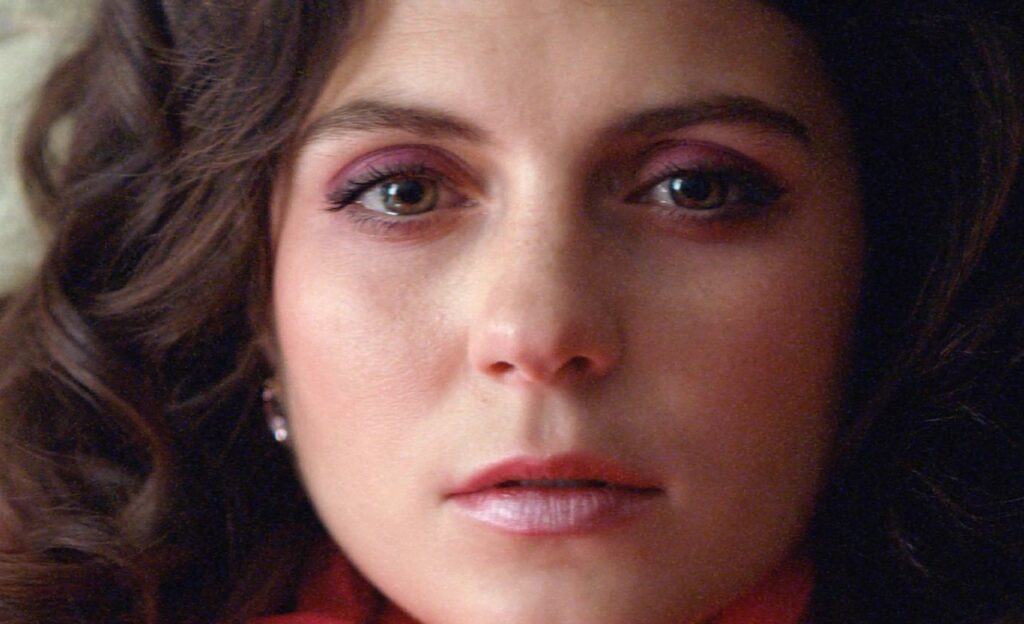 The Cinequest Film & Creativity Festival is now a twice-annual affair, its Summertime edition coming back for a second year this Tues/15-Wed/30 at venues in San Jose and Mountain View. As ever, taking place in the heart of Silicon Valley is something the fest hardly takes for granted—local tech luminaries will participate in live forums to discuss fast-evolving AI's likely impact on the future of storytelling.
The 250-plus features and shorts from around the globe, about a third of them world or US premieres, are divided into categories of comedy, thrillers, documentary, drama, fantasy/sci-fi, LGBTQ and inspirational content. Spotlight films include opening-night selections of Jennifer Esposito's organized-crime fiction Fresh Kills and Rachel Lambert's Oregon-set drama Sometimes I Think About Dying, with Star Wars' Daisy Ridley; Dermot Mulroney in James Rowe's rural suspense tale Breakwater; and Aristotle Torres' closing-night Bronx youth tale Story Ave, with Luis Guzman. Full program info is here.
Several chestnuts from the Amerindie '80s have chosen this week to resurface. Joining the Criterion Collection as a Special Edition Blu-ray is 1985's Dim Sum: A Little Bit of Heart from SF's own Wayne Wang. Following his more rough-hewn debut Chan Is Missing, this sleeker, Ozu-inspired dramedy is also set in our Chinese-American community, as family conflicts get worked out in lovingly presented cuisine. It was a significant critical and arthouse success for Orion Classics at the time, though it had grown less accessible in recent years.
Appealing to much the same audience was Fran Rubel Kuzui's 1988 Tokyo Pop, which the 4-Star is showing in a new 4K restoration this Thurs/17-Fri/18. Very much part of the decade's New Wave cinema trends (a la Liquid Sky, Smithereens, Stranger Than Paradise et al.), in which punky attitude was more prominent than narrative muscle, it features Carol Burnett's late daughter Carrie Hamilton as an aspiring American singer who hopes to find success in Tokyo—and does, briefly, by collaborating with a character played by real-life Japanese rock performer Yutaka Tadokoro aka Diamond Yukai. It's a genial, stylish culture-clash picaresque. Rubel Kuzui would later direct the original big-screen Buffy the Vampire Slayer.
Not exactly indie, but definitely reflecting an independent spirit in a time when the box office was ruled by things like Top Gun, was Pee-wee's Big Adventure—both the first/best movie vehicle for Paul Reubens' beloved character, and the first (as well as arguably best) feature for director Tim Burton. This 1985 comedy classic will likely surface at other venues as well in the wake of Reubens' recent demise at age 70. But the Roxie is opening it for a regular run this Fri/18 (more info here), and what could possibly be a more fitting wake than seeing it with a roomful of other mourners?