It came as something of a shock to the local political world, particularly state Senator Scott Wiener, when Rep. Nancy Pelosi announced she would seek another term in Congress. Wiener had already announced a campaign for what many assumed would be a vacant seat, and raised a lot of money, and instantly became the front-runner, perhaps a prohibitive front-runner, for what would be a lifetime safe seat that he's been eyeing for many years.
But now all the dominos that would have fallen, including Wiener's seat, which Assemblymember Matt Haney might have sought, leaving that Assembly seat open, which several supervisors might have sought, are still in place for another two years.
Wiener under state law can run for another four-year term in 2024, and now he clearly will.
Pelosi is a world-class fundraiser for the Democratic Party, and says she wants to help Joe Biden win re-election and bring the House back under Democratic control. She's good at that.
There's another political element here, as the New York Times notes:
Even after Ms. Pelosi made clear she would stay on after giving up her leadership post, some Democrats assumed that she would leave Congress early, potentially clearing the way for her daughter Christine Pelosi, a party activist and a Democratic National Committee executive committee member, to run for her seat.
That would never work in 2024.
Christine Pelosi has played a big role in the state and national party. But she's been almost invisible in San Francisco.
She never gets involved in local issues or campaigns. She's never sought local office. She's not even on the local Democratic County Central Committee; that's too lowly for her.
I've never seen here at any local campaign event. Neither has anyone else.
A famous name helps, and this seat has been controlled by the inherited monarchy of the old Phil Burton Machine since the 1970s. Burton held the seat, and when he died, his wife Sala took over. When she died, then-Sup. Harry Britt ran—but the machine chose Pelosi, a loyal party fundraiser who had never held elective office, and degraded Britt as (yes, these were the words) a "homosexual socialist," and the seat remained in machine hands.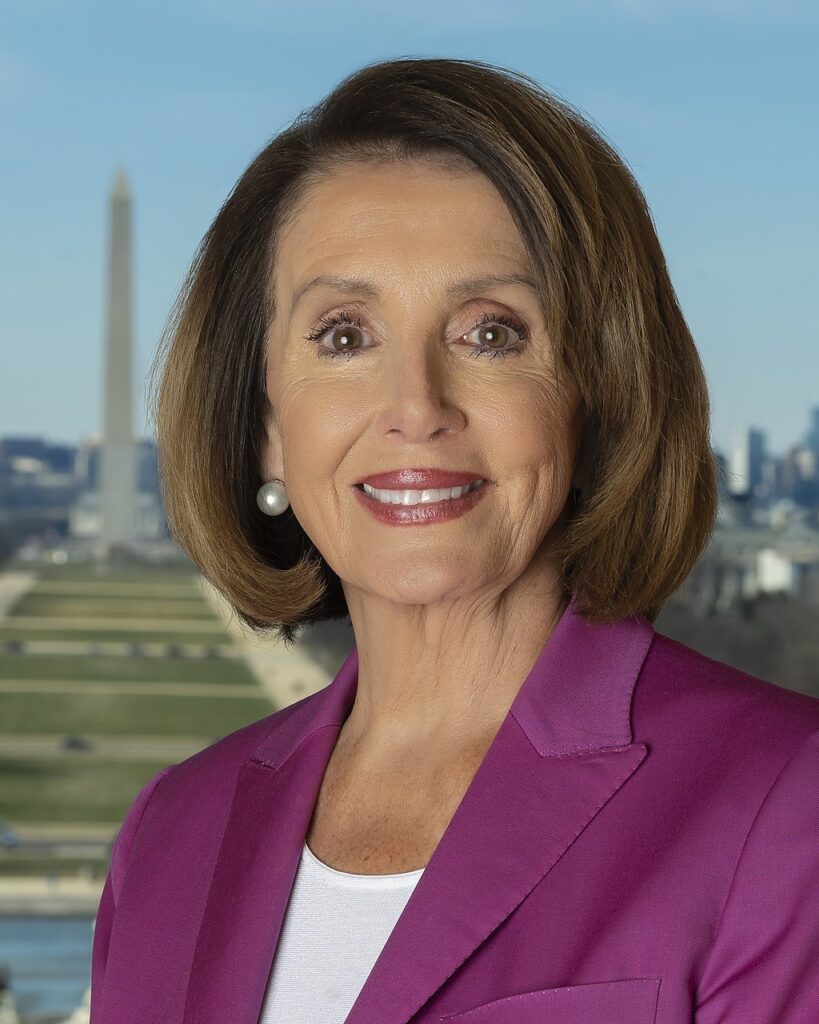 That machine is long, long gone, thanks in large part to district elections of supervisors, but the Pelosi legacy remains.
Still, while I am not a Wiener fan by any means, the reality is that he would beat Christine Pelosi easily in 2024. In 2026, after she's had plenty of time to establish local roots, get involved in some local issues and races, actually spend time in the city … maybe she would be a serious candidate.
(Maybe they cut a deal, and Wiener agrees to back off in exchange for getting all the money and power in the world supporting him running for mayor and then, like Gavin Newsom, for governor. These things actually happen.)
Maybe, and I am completely speculating here but I've been around a long time and seen a lot of backroom politics, that's part of the political equation.
Meanwhile: Pelosi is telling the news media that she wants another term to help address the problems in San Francisco.
That would be nice. And a dramatic change.
Other than privatizing the Presidio and giving the likes of George Lucas a $60 million tax break for building office space in a national park, Pelosi has not played much of a role in her hometown for many years. She decided early in her career that she wanted national leadership, and that her constituents were the Democrats in Congress, not the residents of San Francisco, and that's how she became the most powerful woman in the history of the nation's Capital, and did a lot of important things. She has done wonders for helping Democrats, including a lot of very conservative Democrats, get elected to and control Congress.
She did that not by being a San Francisco progressive but by supporting neoliberal policies and doing nothing to demand tax hikes on the rich or anything much else addressing economic inequality. She opposed Bernie Sanders and AOC, while a majority of her Democratic constituents were on the other side.
But here's the big issue:
San Francisco needs the kind of help that only the federal government can provide to deal with the crisis of affordable housing and homelessness. We need billions of dollars to build social housing to get people off the streets; a lot of us disagree on homelessness issues, but hardly anyone says San Francisco can do this all on its own.
The speaker of the House could, under a Democratic administration, easily direct that kind of money to her own district. The speaker could, in fact, demand that a budget deal include many billions of dollars for non-market housing in American cities, as the budgets did under the likes of President Lyndon Johnson.
She did nothing of the sort.
The defense budget soared every year. More people became homeless every year. Pelosi tacitly or directly supported local politicians like Gavin Newsom who advanced their careers attacking homeless people.
So let me make her a challenge: You have two more years. You are still immensely powerful in Washington. You may have a Democratic president and majority.
So do the job we elected you to do: Send San Francisco the money the city needs to solve—yes, solve—the housing and homeless crisis. About $10 billion should do it.
That's like one percent of the military budget. It's less than the federal government spends on all sorts of needless and wasteful programs every week.
That's an easy lift for someone with your clout. And what a great way to end a career in Congress—and give the local voters a reason to continue the Burton/Pelosi legacy.
I'm not holding my breath.