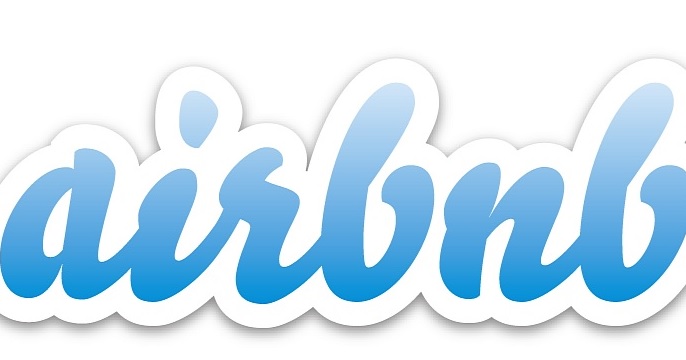 By Tim Redmond
APRIL 14, 2014 — Airbnb has changed its terms of service (which I suspect nobody reads anyway) to warn people that they need to check with the local authorities on possible code violations. Nice that the "sharing economy" pioneer finally noticed that there's, um, a problem here.
Let me make the problem perfectly clear:
It's against the law to rent out your apartment, home, or spare bedroom through airbnb in San Francisco.
Period.
San Francisco, like many big cities, bans short-term rentals except in areas zoned for hotels and rooming houses, which have to have permits and licenses. There are quite a few bed-and-breakfast places in the city (Alamo Square, the Castro, and Noe Valley have some) but in every case, the owner went through the process of getting a permit to operate as a hotel.
You can't ignore that and become a hotel just because there's a web app for it.
In fact, for better or for worse, the entire airbnb business model – at least as it applies to San Francisco – is based on people breaking the law. Until recently, it was also based on people not paying their taxes.
That's the case with a lot of the "sharing economy." The ride-sharing services are closer to the line, but they still launched without any concern for local rules, which typically require permits to operate a cab.
The entire tech shuttle program was based on breaking the law. For years, the big buses parked at Muni stops, where it's illegal for anyone except Muni buses to park – and nobody did anything about it. Tour buses that did that would be cited. UPS trucks that do that ARE cited. It's a $271ticket – for everyone else.
Why is this okay? Why can someone run a business in San Francisco that requires every local participant to violate local codes with impunity? Yes, the city is starting to crack down on the users – the folks who believed the hype or didn't check the fine print and agreed to rent out their apartments through airbnb – but nothing happens to the folks who created this business and enticed thousands of users to do something that could get them evicted or cited by the city.
Is the fact that this is a "tech" company, with the likes of Ron Conway involved, mean it doesn't have to follow the same rules as everyone else?
It certainly looks that way. The state and the city are scrambling to retroactively legalize Uber and Lyft, and Sup. David Chiu is looking at ways to make airbnb rentals code-compliant, and the company has (finally) agreed to collect the city's hotel taxes.
Fine: But when the federal government talks about immigration reform, everyone seems to agree that people who have been living in the country without proper documents will have to pay a fine and possibly back taxes to qualify for legal residency. There's no talk anywhere, none, about asking airbnb to pay its back taxes or to pay any sort of fine for creating a business model based on breaking the laws of San Francisco.
No: Airbnb is a tech company with friends of the mayor as investors so it's just fine to break the rules, week after week, month after month, year after year – and never be held to account for it.
A lot of the protests over the Google Bus Program are based on the displacement and evictions that follow the shuttle trail. But there's a deeper discontent, too, one that defines a lot of the city's response to the tech industry.
The rules, it seems, don't apply to tech companies. Like Leona Helmsley says, only the little people have to, you know, follow the law and pay taxes.
How much money has the city lost? Well, by some estimates, if every tech shuttle paid a $271 fine for every bus stop over the past five years, the city would have collected about $1 billion.
How about airbinb? The SF Apartment Association thinks there are about 2,500 units regularly rented out; I've heard estimates of as many as 5,000. Some of those are rentals that are essentially taken out of the rental housing stock. Some are private houses and condos.
Let's assume the average rent is $100. And let's say the Apartment Association is correct. We're talking $250,000 a day in taxable hotel bills, every day of the year, or about $91 million a year. At 15 percent, that's about $13 million a year that airbnb owes the city, times four years since the company was up and running is $52 million. That's the back debt, the money that airbnb and its hosts have in effect cheated the city out of.
If the number is close to 5,000 a day, you can double that to roughly $100 million. And the company is growing. And San Francisco is a popular tourist destination.
So of course, Chiu and others in the city are looking at how to make this pay; we could be talking about $1 billion over ten years, for, say, affordable housing. All we have to do is change the laws that airbnb and its hosts have been breaking every day since 2009.
But if we do that, can we please not let these folks off the hook for the past? Can we please say that you can't just come up with a new idea that violates city law, get some venture capital money, go ahead and do it because your tech people so you don't have to play by the same rules … then come out ahead when the laws change and you get total amnesty?
Or are we going to say that if you're an undocumented worker who came here to escape poverty and violence and give your family a better life, you have to pay a fine for breaking the law just to get a chance at becoming legal – but if you're a white male tech genius you can just get away with anything you want and come out rich?
I guess maybe we are.
UPDATE: I've just learned that my estimates my be very low; there were 14,000 airbnb listings in SF last October. So maybe we're talking as much as $250 million. Big numbers.