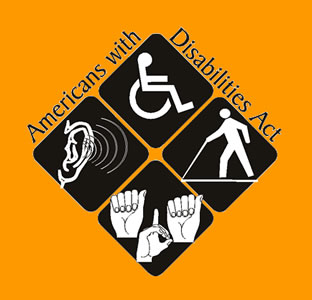 By Tim Redmond
AUG. 7, 2014 — The world of the "sharing economy,' like the world of tech workers, tends to be young, white, college educated, and relatively well off. Poor people take traditional cabs more than Uber or Lyft in part because the old-fashioned taxis are more likely (since the law requires it) to service areas outside of the hip neighborhood.
None of that's news to anyone in San Francisco.
But there's another element that's been largely overlooked. The sharing economy is set up for people who are healthy and able-bodied.
There aren't many wheelchair-capable Lyft cars. And, according to longtime disability rights activist Bob Planthold, Airbnb and VRBO aren't doing much for the disabled community, either.
In fact, in a letter he sent to the Planning Commission in advance of today's hearing raising a whole lot of issues about short-term rentals that have been largely missing from the debate and the agenda and that aren't addressed in the pending legislation.
I'm just going to quote the whole thing:
So much of the advocacy rhetoric about the Airbnb legislation focusses on making money that nobody in city government — whether the sponsoring Supervisor or Planning staff or legal counsel — has been willing to admit that Airbnb and many other so-called "sharing economy" companies violate the Americans with Disabilities Act.

Airbnb, et al. are a "public accommodation, as per the A.D.A. All these so-called "sharing economy" companies should have been fully accessible, in their communications and in provision of services, from the very beginning of their corporate life.

Yet, Airbnb's website is NOT accessible. One person who is blind uses the "Jaws" screenreader software. That person wanted to list availability of space through Airbnb, but couldn't.

The disability problems are more than just the inability of some who are blind to get information from or to list share-able housing on the Airbnb website.

The website also doesn't list whether the listed housing is accessible, or not. Failure to provide such information deters people with disabilities from equally being able to access these home-sharing services, even if websites are finally made accessible.

Airbnb, the sponsoring Supervisor, Planning staff, and legal counsel all act and opine as if they are living in 1989 — in a year prior to passage of the A.D.A.

Somehow, they have both personally and professionally avoided responding to or acknowledging this federal civil rights law, even though it is over 1/4 of a century old.

It's not enough to now say that past neglect is acceptable; that's hardly a reflection of "San Francisco values." How would elected officials and Planning staff respond to any legislation that said home-sharing services would only be available to those born in the US or born in SF?

The bias and discrimination in such a scenario is so evident that such hypothetical legislation would be D.O.A. Why, then, is this proposed legislation acceptable?

Have all principles of fairness, inclusiveness, diversity, and equity been abandoned in favor of simply making $$ — no matter what the social cost?

There are other disability-affecting factors that this legislation ignores.

There is no background check on the so-called "guests."

People with disabilities and seniors need to know they can quickly, easily, and safely exit their building, in case of an emergency. If landlords don't know about –and don't have the opportunity to screen –Airbnb occupants, then seniors and people with disabilities won't know that strangers will have keys to the building .

Vulnerable residents such as these two constituencies — along with single-parent families and pregnant women — might be subject to "guests" who ignore fire safety rules or even molest/assault vulnerable tenants.

The secrecy this legislation allows is contrary to good public policy.

Since this is the first hearing before Planning, please consider scheduling another hearing, to allow more time to inquire about all the various factors raised by both opponents and proponents.
Hmmm. I bet that Airbnb and VRBO will do what the faux-cab companies do, and say that they aren't responsible since all they do is connect individuals who make their own transactions. But they actively market the services, both to users and "hosts," and unless the hosts are following the law, then the companies are using a business model based on illegal activity.
And I'm not an ADA lawyer, of course, but the law makes exceptions for private homes used as hotels only under certain limited circumstances, requiring accessibility for
(1) An inn, hotel, motel, or other place of lodging, except for an establishment located within a building that contains not more than five rooms for rent or hire and that is actually occupied by the proprietor of the establishment as the residence of the proprietor
Clearly, some Airbnb and VRBO places are not owner-occupied. I don't know how this will fall out legally, but it's another example of how these "disruptive" technologies move forward without regard for whether they are following laws that were well established, for good reason.
Should be a fascinating hearing.