Colorful arts and culture events and happenings of note this week, July 8-13.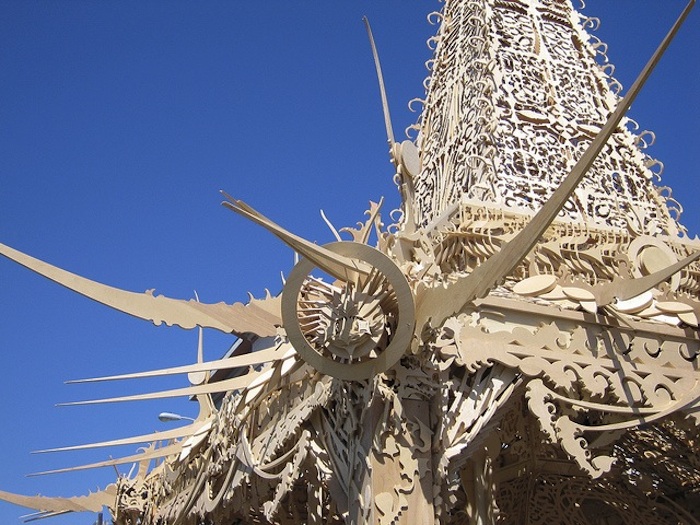 By Marke B. 
ART LOOKS After a too-long absence (about 10 years), Burning Man artist David Best's Temple at Patricia's Green is back in Hayes Valley — and it remains a stunner. The super-detailed work, brought to us by the San Francisco Arts Commission and Black Rock Arts Foundation, kicks off Burning Man's high season. It's also a nice reminder of how public art, when done right, can re-activate public space.
At 37-feet high and approximately 15-feet wide, the gorgeously wrought structure "is intended to be a place of remembrance where people can write personal notes to loved ones on the artwork itself. As David Best says, 'When we finish the temple and turn it over to the community it is an empty building. They bring their Mothers, they bring their Brothers, they bring their best friends, their weddings and their celebrations to it. And then it becomes something. It has no life until the community brings that life to it.'"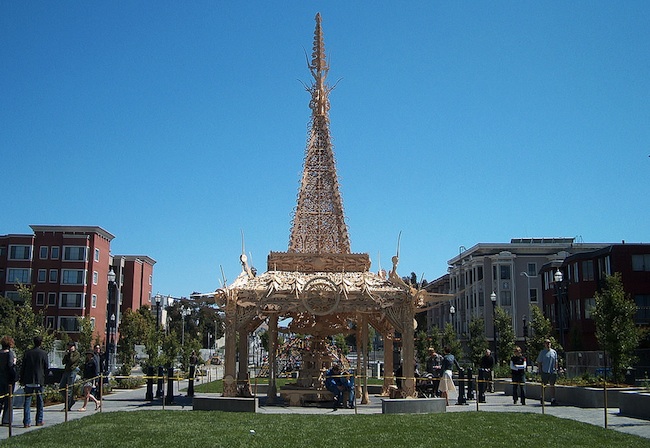 Patricia's Green is one of the few remaining public recreational spaces in Hayes Valley (another is the lovely, recent Hayes Valley Playground) — and with the influx of new residents, and their cars, it's become a wee bit overrun, a slightly sad green/brown oasis in an increasingly cacophonous, overstuffed neighborhood. The return of the Temple may bring a little real life, and a little real feeling of community, to the area. Just as it did back in 2005, after another fraught period of transition in the neighborhood's history. The Temple will be up for an indefinite period of time (sooo Burning Man). Read more about it here.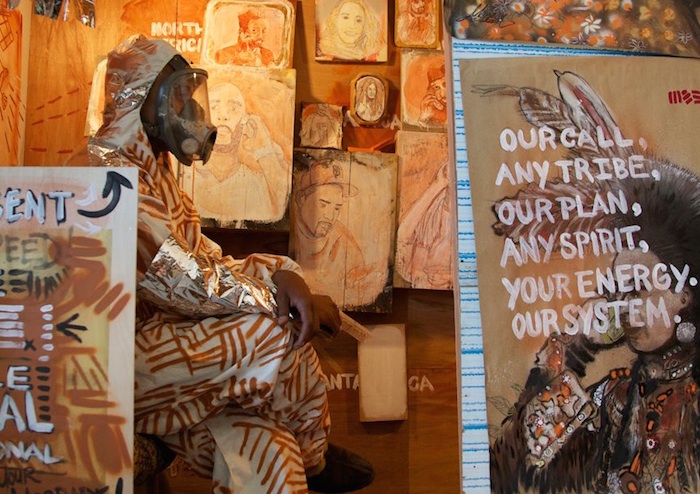 >>>MAKING A SCENE: 50 YEARS OF BAY AREA ALTERNATIVE SPACES

This is huge! Featuring archival material from more than 20 individuals and spaces, and art and installations by more than 30 current and historic Bay Area artists, Making a Scene "unites the featured spaces' disparate, yet overlapping and contingent histories of cultural engagement, community development and social justice."
"Featured artists and activists created and activated alternative spaces during a time when the United States was alive with radical movements that uprooted and exposed various levels of police brutality, discrimination, and lack of representation for their communities. Making a Scene includes a direct call-to-action that invites the Bay Area to contribute to the collective memory of the region's spaces." Performances and radical art galore!
Opening party Thu/9 (show runs through August 20), 6pm-9pm, free. SOMArts, SF. More info here.   

>>>HARDCORE CRONENBERG
Hang on to your Videodrome, you're about to get a serious case of Shivers, when the king of body horror films gets this retrospective at YBCA, Thu/9-Sept 6. From The Fly and A History of Violence to personal favorite ExistenZ, you get a whole lotta Canadian creepy.
"In an exciting three-month series, YBCA presents the films of David Cronenberg. Known for provocative and challenging films, Cronenberg is a master of science fiction, thrillers, and horror with a cult following. For over four decades, his work has investigated ideas that disturb identity, systems, and the natural order. With the publication of his first novel, and a superb new film recently released, it is time to celebrate Cronenberg with this series of ten of his greatest, and most extreme, works."
10-film series starts Thu/9 with Shivers at 7:30pm. YBCA, SF. Screening schedule, pricing, and more details here.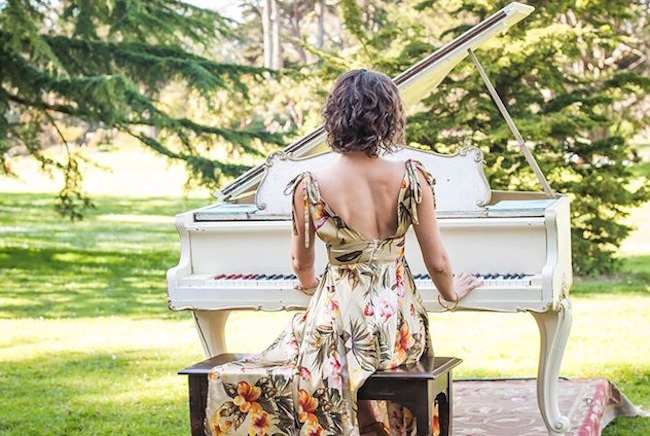 >>>FLOWER PIANO
Get ready for some gorgeous music drifting with the butterflies. "This July for 12 days only, San Francisco Botanical Garden (SFBG) becomes the city's own outdoor concert hall and everyone is invited to play and listen. From July 9–20, visitors are encouraged to seek out one of the twelve pianos tucked among the many flower-filled gardens within SFBG's 55 acres and play what they like, from Bach to boogie-woogie. On select days, professional pianists, including acclaimed Steinway Concert and Recording Artist Lara Downes, will be scheduled to perform as well, and the public is welcome to watch the performances."
Fri/9-July 20, free with admission to SF Botanical Gardens. More info here. 
>>>MONSTER DRAWING RALLY 2015

Let's get ready to rumble at this annual fundraiser for the Southern Exposure Gallery: "Join us on July 10 for our famous annual Monster Drawing Rally, an incredible live drawing and fundraiser event where over 120 artists work side by side. As spectators spy on the creative process, sketches morph into full-fledged artworks – immediately available for just $75 a piece. All proceeds directly support Southern Exposure's programs."
Plus! Food trucks! Beer! Music by DJ duo Juan Luna-Avin and Joshua Piepe! And sio much more!
Fri/10, 6pm-11pm, $20. Verdi Club, SF. More info here.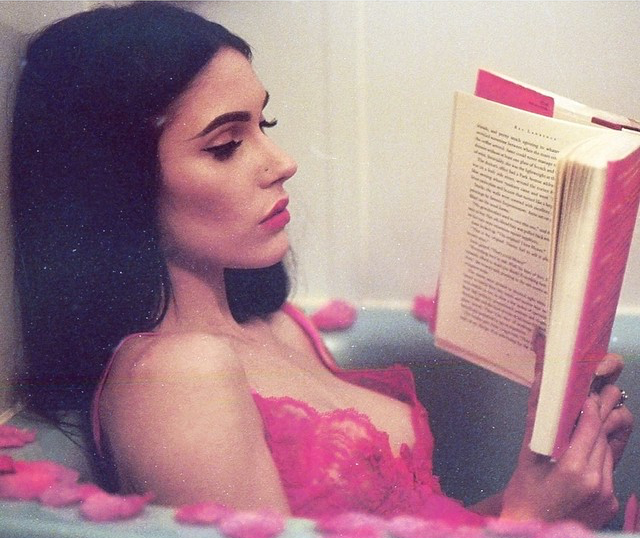 >>>BEAST CRAWL PRESENTS: RED LIGHT LIT
So steamy! This event, brought to us by the little monsters at sprawling East Bay literary takeover Beast Crawl (check out the entire Beast Crawl agenda for Sat/11 here), ought to riffle your pages a bit. "Inspired by the poetic history of San Francisco, Red Light Lit has courted our favorite Bay Area writers to bring you a sophisticated evening exploring love, lust, sexuality and sensuality. Curated by Jennifer Lewis and Veronica Christina, the evening invites everyone toward unfettered expression."
Red hot readers include: Caren Corley, Devin Copeland, Paul Day, Stephanie Doeing, Kacy Cunningham, Kati Knox, Loria Mendoza, Ari Moskowitz, Rebecca Vandalvortex, Shelby Vivit. Musical guest: Angelina Moysov. 
Sat/11, 8pm-9pm, free. More info on Red Light Lit here. For entire Beast Crawl schedule, click here.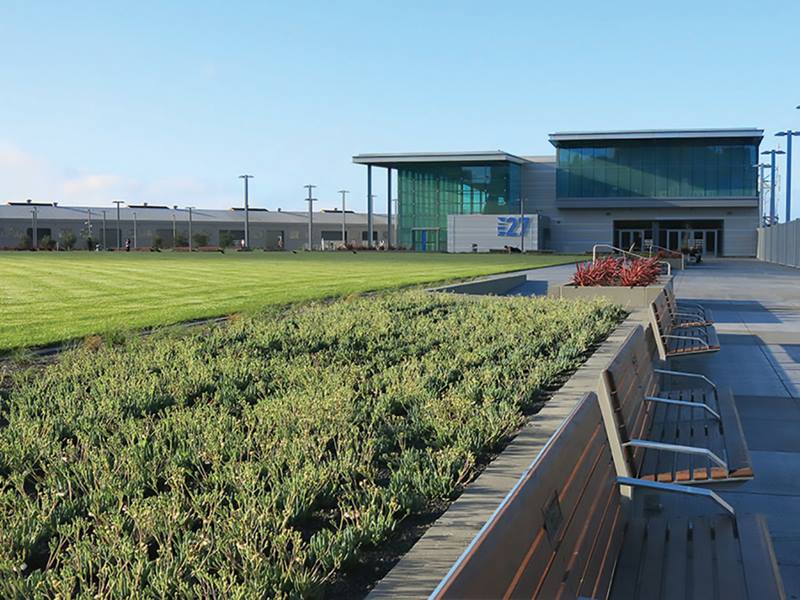 >>>FREE SF SYMPHONY CONCERT AT PIER 27
A couple years ago, I had the extreme pleasure of hearing our storied Kronos Quartete perform a piece by Bryce Dessner — known to many folks as the guitarist for big indie rock act The National. It was delightful: involving, sophisticated, wistful, intelligent, but not so avant-garde that it left listeners scrambling to keep up. It managed to "sound indie" and exactly of our moment without directly aping any splashy rock effects or quoting any contemporary songs.
So it'll be awesome to hear another Dessner piece, "St. Carolyn by the Sea," performed by the SF Symphony under the direction of Edwin Outwater, and accompanied by Desser himself on electric guitar. Also on the menu: Beethoven's Symphony No. 1 in C major,
David Lang's mountain, and Stravinsky's The Firebird Suite (1919 revision). 
And all of this will be performed on the grassy Pier 27. I've never been to an outdoor performance here — join me for some great tunes and (hopefully) sunshine.
Sun/12, noon, free. Pier 27, SF. More info here.