Let the tailfeathers fly at these choice nightlife affairs, Wed/25-Sun/29.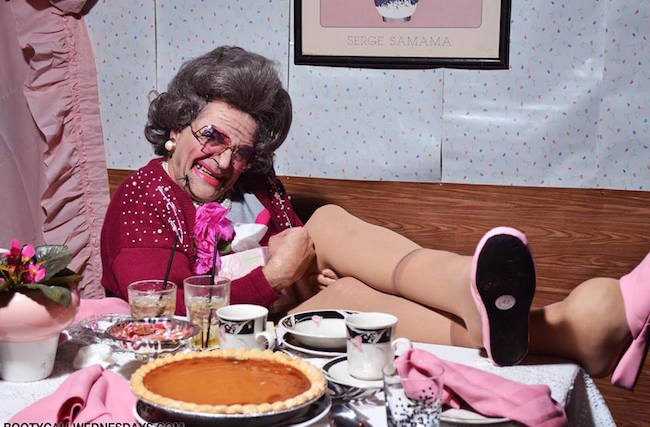 By Marke B. 
PARTY RADAR Pie's in the oven, Tofurkey's on the table, kids are a little drunk, and I'm ready to party. Let's do this.
WEDNESDAY, NOV. 25
>>THE FINAL BOOTY CALL Aw, one of SF's favorite weekly clubs is bidding adieu — but what a way to go! Gobble up all of drag hostess Juanita More's goodies: the Go Bang! DJs on deck, turkeylicious pansexual go-gos, and, a yearly tradition, the fabulous Glamamore poses as "Granny" with you in the photo booth. Wed/24, 10pm, $5. Q Bar, SF. More info here. 
>>>SMOKED-OUT SOULSGIVING Can't have turkey dinner without the greens! DJs Izzy Wise, Champagne Duane and Tyler Gilmore alongside residents: Zebuel, Will Magid, Enrique Padillia, and Paul Oliphant bring you all the dirty global funk you can fork. Wed/25, 10pm, free. Monarch, SF. More info here.
>>>BASSGIVING YES! A cherished annual tradition, which doubles as a food drive for the SF Food Bank. So many bass DJs from so many Burning Man and classic bass crews. Put some boom in your cranberry sauce (and feed the hungry). Wed/25, 10pm-3am, $5-$10. Beatbox, SF. More info here.

>>>HOUSEPITALITY New York's incredible techno DJ Three joins our own legend Jeno and the weekly Housepitality DJs for a night of giblet-shaking debauchery. Just as good: One of my favorite up-and-coming DJs, Mozhgan, in the backroom, woot. Wed/25, 10pm, $5-$10. F8, SF. Tickets and more info here.
>>>THE GROUCH + ELIGH Two incredible rappers who've been away a minute take to the stage — along with Chali 2na (Jurassic 5) and The ReMINDers — for some comfy/edgy old school hip-hop vibes. Wed/25, 8:30pm, $25. The Independent, SF.  Tickets and more info here.

>>>CLUB LONELY + HONEY SOUNDSYSTEM Two of our best still-underground-feeling parties team up to ladle rave-y gravy on ya. DJs Vin Sol, Primo, Jackie House, Robot Hustle, and more. Wed/25, 10pm-4am, $10-$20. Mighty, SF. Tickets and more info here.


MORE LONG WEEKEND HIGHLIGHTS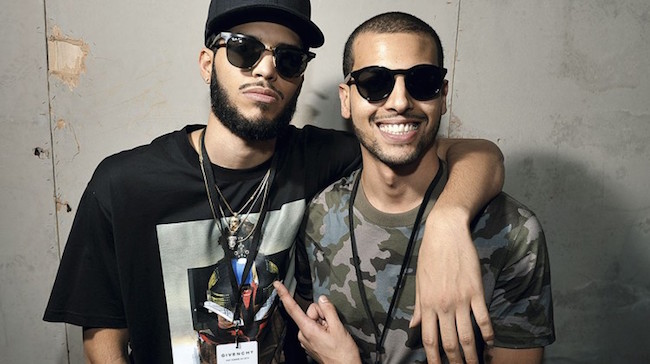 >>>THE MARTINEZ BROTHERS I love these young brothers so much! The Bronx duo started out reviving old school house classics while in their teens (and adding stunning live percussion). Now they've matured enough to become leaders with their own special sound. Um, they are also hella cute. Fri/27, 9:30pm-3:30am, $15-$30. Public Works, SF. Tickets and more info here. 
>>>ONEOHTRIX POINT NEVER Forever the popular quasi-experimental electronics poster child, Daniel Lopatin takes his Oneohtrix Point Never in a few calculatedly clever directions on new album Garden of Delete. I do love this video though. Fri/27, 8:30pm, $22-$25. The Independent, SF. Tickets and more info here.
>>>BARBRATHON What could welcome the holiday season more than a huge gaggle of drag queens doing Barbra Streisand numbers? Dahling. The weekly Some Thing art-drag party shows its funny face, with a side of freaky, we're sure. Fri/27, 10pm-4am, $9. The Stud, SF. More info here.
>>>PEOPLE UNDER THE STAIRS More comfy old school Cali rap vibes on the table this weekend, as this revered duo drifts into the Fillmore. Fri/27, 7pm, $25. The Fillmore, SF. Tickets and more info here.
>>>SURE THING ANNIVERSARY Woah, two spectacular nights of heady electronic sounds celebrating one of our best new parties. Please go here to hear new things. Interstellar Funk from the Netherlands kicks things off, with M.E.S.H. (live), Bill Kouligas, Hodge, Tzusing, 214, Szare, Bezier, Nackt, and so many more in tow. Fri/27 and Sat/28, 9pm-4am, $15-$25. F8, SF. Tickets and more info here.
>>>DEVOTION Deep and delicious soulful house with a fabulously mixed crowd which will have you shouting for more. DJ Ruben Mancias brings his fantastically fun, long-running party (it started at the EndUp like 12 years ago) to Public Works for a grand slam, with special guests Worthy from Dirtybird and the truly legendary David Harness.  Sat/28, 9:30pm-3:30am, $15-$20. Tickets and more info here.
>>>NICK HÖPPNER The great As You Like It Party is back with this techno heavy-hitter from Berlin, The side dishes are just as tasty as the main course, however: Cherishii spins her silky, offbeat spell live, Tyrel Williams forms sonic techno shapes in the air, and Mike Gushansky brings it all back to the dance floor. Sat/28, 9:30pm-4am, $15-$20. Monarch, SF. Tickets and more info here. 
>>>DISCO DADDY Wrap up your weekend with this tribute to "the queens of disco" (including a mini-set dedicated to Stephanie Mills, squee). DJ Bus Station John goes deep into the disco past to stuff your ears with sweat-drenched soul. There's a drumstick joke in here somewhere, but dang if I can find it. Just go. Sun/29, 7pm-2am, $5. The Eagle, SF. More info here.