Choice dance floor and nightlife affairs, Thu/10-Sat/12.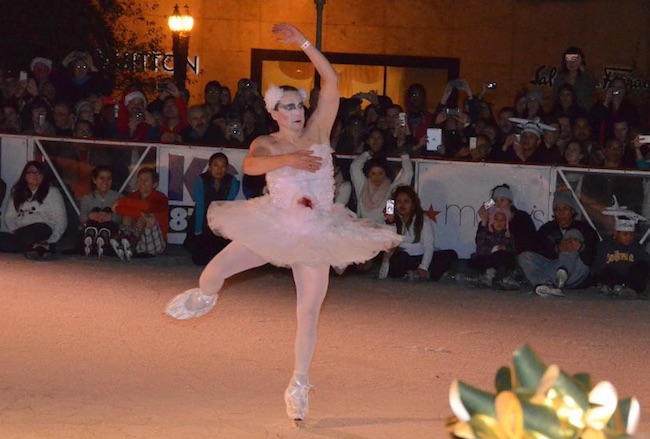 PARTY RADAR Hello, Frosty! I'm popping in here briefly to deliver some dance floor dish — there are sooooo many cocktails at free holiday to be downing right about now (as long as I can pull off looking like a slightly-fried accounts manager) — and send you on your merry way into clubland.
But first three spots of very good news. The Elbo Room, which had announced it was closing by the end of this year, has renewed its lease through 2018 so it looks like it's hanging on for a bit longer than everyone (including the owners!) though. Go throw out a knee at Elbo while you still can.
Second, this evening Thu/10 sees the return of one of my favorite events, Drag Queens on Ice (8pm-9pm, free, Union Square Ice Rink, SF.) Most of our city's drag royalty represents: Mutha Chucka, Paju Munro, Kylie-Pop, Kim ChiChi, BeBe Sweetbriar, and Mahlae Balenciaga with Donna Sachet serving as Mistress of Ceremonies and special guests Queen Dilly Dally and Sister Roma of the Order of Perpetual Indulgence. The Thrills! The Chills! The squawking, be-sequined spills! Fun for the whole family.
Third piece of good news? Another return. The hypercool Soundbox — SF Symphony's secret, backroom, state-of-the-art nightclub — comes back this weekend in style (Fri/11 and Sat/12, 300 Franklin, SF. More info here), transforming into a Brechtian cabaret, with vocalist Meow Meow and conductor Edwin Outwater, surely the most stylish conductor around, covering avant-garde stylings from Weill to Hindemith. Tickets are flying — stay tuned for more great Soundbox affairs if you can't make this one.
FRIDAY, DECEMBER 11
https://www.youtube.com/watch?v=B0NDQruydfs
If I had to name 10 SF DJs who excited me most this year, Avalon Emerson (Fri/11, 9pm, $10. The Basement, SF. More info here) would certainly be among them — even though she moved to Berlin a while ago with paramour Derek Opperman, who used to pen the SF Weekly's nightlife column. Our losses are everyone else's gain, of course, as Avalon forges her own sound from featherlight SF disco throwbacks and so-tough avant-house bangers. She returns for the awesome Play It Cool party.
Also among the more techno choices on Friday: The As You Like It crew brings in another SF bigwig from Berlin, the ever-suave Dave Aju, along with Amsterdam's Big Beat-batterer DJ TLR, our own rising son Solar, and another DJ/performer who would top my list of exciting local DJs, Christina Chatfield (Fri/11, 9:30pm-4am, $20. Monarch, SF. Tickets and more info here.) Another techno choice, this one leaning toward the funkier side? The powerful and affordable  Pulse Generator party, with the awesome DJ Woo of the Werd crew, bringing some chubby, groovy vibes in, along with fellow headliner Keith Kraft, who always sports eye-catching earplugs. (Fri/11, 10pm, $5. Underground SF. More info here.)
Or are you in the mood for some art? On one end of the spectrum is the spectacular-sounding Jess Curtis/Gravity dance company's International Collaboration #6, a performance art extravaganza featuring philosophers, nudity, dance, gender expression, critical theory, disability, and technology — among other things. (Fri/11-Sat/12 at 8pm, Sun/13 at 7pm, $20-$35. Gray Area, SF. Tickets and more info here.) On the complete other end is Fleetwood Macrame, which I'm sure you can guess is a wonderfully whacked out Fleetwood Mac cover band. Use the word "Fabulous" at El Rio's door to be admitted to the landslide performance in the backroom (Fri/11, 9pm-11pm, $10. El Rio, SF. More info here.)
And then somewhere in-between lies the latest Peaches Christ theatrical escapade. (She is on a roll!) She'll be hosting a 40th anniversary screening of fabled cult movie THUNDERCRACK! — this time Peaches won't be staging an original, complementary, totally filthy show, but she will be offering a "Low Hangers" contest. Because of course.  (Fri/11, 3pm for $10 and 7:30pm for $18. Castro Theatre, SF. Tickets and more info here.)
SATURDAY, DECEMBER 12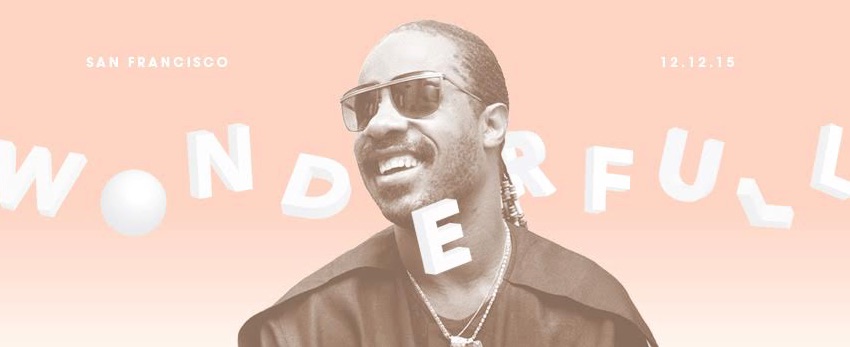 What says "joy" more than Stevie Wonder? If you're looking for warm feelings beyond the usual ugly sweater/jingle balls vibe then head over to this feast of all this Stevie called, yes, Wonderfull  (Sat/12, 9pm, $25. Mezzanine, SF. Tickets and more info here.) with NYC's incredible DJ Spinna turning it out.Or why not "GET RAVEY" at the annual, insane Lights Down Low Holidaze Party (Sat/12, 10pm-3am, $10-$25. Mighty, SF. Tickets and more info here), this time around featuring the melodic tech-house stylings of LA's Lee Foss with vocalist Anabel Englund, plus Ben Browning from Cut Copy and lots more to trim your sprightly tree.
For a totally different Christmas vibe, I suggest Krampussy (Sat/12, 10:30pm, $10. Oasis, SF. Tickets and more info here.) at the Mother party — a drag show from Heklina and friends focussing on the darker side of Ol' Saint Nick, with I'm sure a ton of horrifying gay puns to boot.  Still on the gay vibe, but retaining all those horrible puns my people are famous for, is Pound Puppy (Sat/12, 9pm, $10. SF Eagle. More info here), the monthly kennel call for slutty pups and their handlers — it's a thing — that doubles as a great dance party, this time around with those disco fiends from Go Bang! And look, I know I just knocked them, but it you do feel the need to slip into an ugly sweater, you can't do better — or get more rough and tumble, than the Fog City Rugby Ugly Sweater and Rugby Shorts Bar Crawl, staring at 9pm. More itchy info on that here.
PS — for the raviest rave-rave ever thing, hit up original rave crew The Gathering's 24-Year Anniversary Party with DJ Dan and a ton of old-school lovelies. All night!