San Francisco lost a fighter, a progressive leader, and a friend to many of us April 29 when Eileen Hansen died of cancer. She was 64.
Eileen had been fighting bone-marrow cancer for the past six years, but when I saw her a few weeks ago, she looked good. She was, as always, upbeat, excited about new political campaigns and struggles.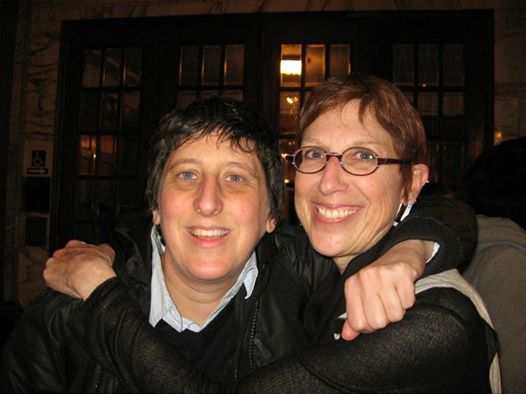 Like many of us, I had no idea she was dying.
For so many years, Eileen was a fixture of progressive life in the city.
She ran for supervisor, twice – in 2000, the first district elections, and in 2002.
She lost her first race to Leno, who went on to the state Assembly and Senate. Two years later, she came in first in a three-way race with Bevan Dufty and Tom Radulovich, but lost in the runoff. If ranked-choice voting had been in place in 2002, she probably would have won.
But losing public office didn't slow her down. She was deeply involved both in electoral politics and in the nonprofit and community-organization world, and in the past decade, was a leader in the fight for open and ethical government.
She was also a friend to 48hills. When I first got this crazy idea to set up a nonprofit digital daily newspaper, she was one of the first people I called. After a lifetime running and helping nonprofits, she knew how the world worked: We had lunch and she told me everything I needed to know about structure, organization, creating a board of directors, fundraising … and she told me that she was with me, and believed I could pull this off.
I was way out of my league, had never done anything like this before, and didn't even know where to start. She helped make this publication possible, and I am forever in her debt.
I think there are a lot of people in San Francisco who feel the same way. Her energy was contagious; it was hard to meet with Eileen and not walk away thinking, hey – we can do this.
Eileen Hansen was born in Salt Lake City, and early in her life got involved in the anti-Vietnam-War movement. She also did what she would later do in San Francisco: She took the struggle home, working on public power, planning and zoning, labor, environmental, and community issues.
She worked for a while in Boston, running planning and development for a public-service agency in Chinatown.
By 1986, she was in San Francisco, and fully immersed in organizing and community work around HIV. She not only ran nonprofits that helped with education and research – she was a caregiver to many.
"During the critical time, there were two or three people dying every day," Tom Ammiano, the former supervisor and Assembly member, said. "And you would go to where they were, the hospice or wherever, and Eileen was always, always there. She organized, she made sure they had food, she took care of them."
She was nominated to serve on the Ethics Commission, and some members of the Board of Supervisors ("the lightweights," Ammiano called them) tried to block her appointment, saying it was some sort of left-wing plot.
But she won anyway, and served with great distinction on a panel that at the time was mostly useless. She was constantly on the losing end of 4-1 votes.
She went on the help found Friends of Ethics, a coalition of reform-oriented people that succeeded in pushing open-government reforms. She never took No for an answer, always looked for a way to make the city a better place,
Sara Shortt, former director of the Housing Rights Committee, called her "a Jewish angel." In a Facebook post, Shortt noted:
She was so truly dedicated to social justice throughout her life. Always with her whole heart. I've never even seen her sit in an armchair. Nor stand on the sidelines. She just gave and gave and we are so lucky for that. The world is much a much better, fairer and more just place because of her.
I'm still waiting for information on the memorial. It will be crowded; she touched a lot of lives. And we will all miss her, deeply.