Carnaval in the Mission is next weekend (May 28-29). The yearly parade and street festival has been around long enough that it's become an institution to younger generations in the neighborhood.
Born in 1979 out of a desire for more visible signs of various Afro Caribbean cultures, the yearly celebration continues to be a reflection of the priorities of its community. This year's parade grand marshal is the United Farm Workers' organizer Dolores Huerta, whose dedication to the fight for social justice mirrors that of this current crop of the Mission's housing justice and anti-police brutality activists.
"Carnaval San Francisco is the only multicultural parade from around the world that has all the various traditions unified in the streets on one day," Carnaval executive producer Roberto Hernández told 48 Hills. "It's a reflection of the unique diversity of San Francisco."
Carnaval itself is an ancient pagan cum Catholic rite, a pre-Lent ritual that invites the religious to over indulge in the very things they'll swear off next week.
The tradition has morphed locally in many ways across the globe, and is now celebrated on six continents. Many United States cities have some kind of Carnaval celebrations — like Brooklyn, whose party happens in September and is also known as West Indian American Day — or Mardi Gras ("Fat Tuesday" in French), the Louisiana institution.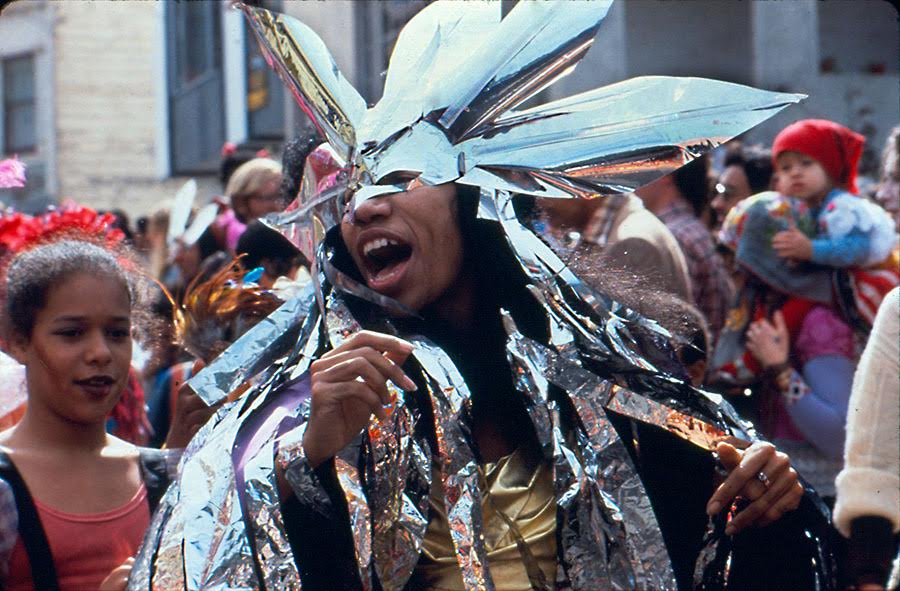 But if you're talking San Francisco Carnaval timeline, the conversation starts in 1979 when Adela Chu, a Panamanian dance teacher in the Mission, decided that the city was missing an important opportunity for a party.
"I told my students that we had to have one or I wasn't staying and they agreed to help me," wrote Chu, a Colón-born world dance instructor, in her account of how SF's yearly Carnaval festival and parade was started.
The parade and festival, with its stages of music, vendors, and kids' activities, has taken place every year since.
Chu experienced Carnaval first during her youth in Panama. She brought a Carnaval-like event to Big Sur's Esalen resort and after attending some of the world's biggest celebrations in Rio de Janeiro and Bahia, came back to San Francisco with a mission to import that energy to a neighborhood that was full of residents from across Latin America.
She formed a planning committee, and organized a celebration that sent hundreds of performers down the streets of the Mission.
SF Carnaval executive producer Roberto Hernández has been working with the event since 1985, but has been attending since that first parade:
Over 300 dancers and drummers dressed in colorful traditional outfits, along with lowriders cruizin' around Precita Park. It was amazing to see all the diverse revelers moving freely along the street, bringing life to the cold pavement in La Mission which at that time was a funky predominantly Latino/Chicano barrio!
San Franciscans aren't known for orderliness during outdoor festivals and the first year of Carnaval was no different. "Perhaps for the uninformed passerby, it all seemed like a crazy, 'hippie,' let's-dance-half-naked-in-the-park event," said Willy Lizárraga of that first Carnaval in a Shaping SF interview.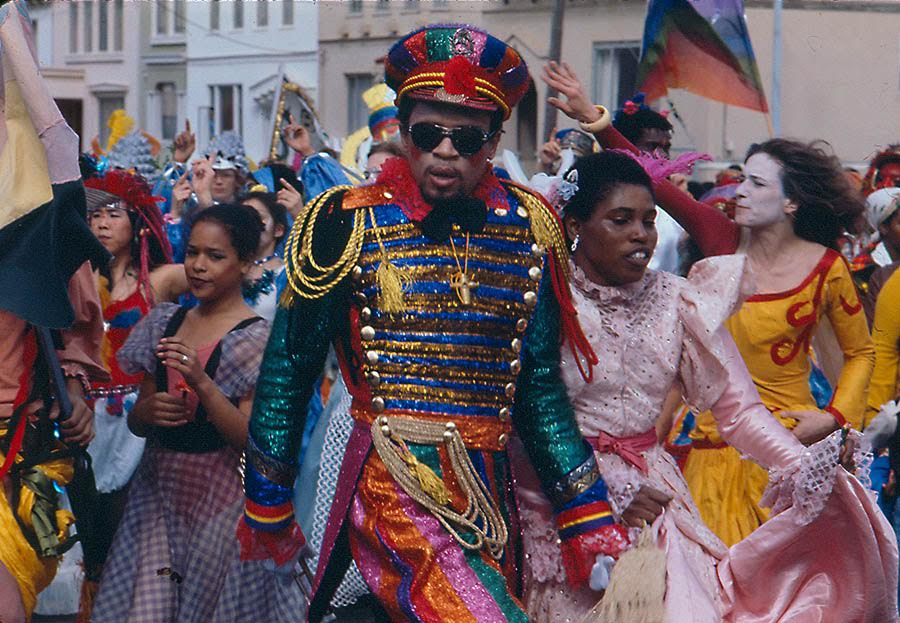 But almost four decades later, people are still celebrating Carnaval in the Mission, even as the neighborhood changes rapidly.
At Hernández's count, last year over 3,000 people participated in the parade (which was broadcast on KOFY TV20) and over 400,000 people came to the parade and two-day festival.
Perhaps the flux makes it even more important.
"Carnaval San Francisco is the only multicultural parade around that world that has all the various traditions unified in the streets on one day," Hernández said. "It's a reflection of the unique diversity of SF."
Nowadays, the community that has grown up with Carnaval is dealing with a changing San Francisco, where residents fight the construction of expensive high rises and for young men of color who are gunned down by police.
Carnaval wanted a social activist to lead the parade this year. "This year I am super excited to have Dolores Huerta as our grand marshal at a time when we are struggling to save the heart, soul and spirit of our beloved city," said Hernández.
In addition to her pivotal organizing achievements with the United Farmworkers in the 1960s and Presidential Medal of Freedom, Huerta has roots in Carnaval: her daughter Juanita has danced in the SF parade.
Huerta had a message about the state of San Francisco in a post announcing her grand marshaldom on the Carnaval website:
I'm really grateful the community has come out in force to protest these slayings. We just have to keep pressure on law enforcement to change their policies." She said that the victims "are not animals, they're people and they shouldn't be just killing them the way they're doing. I think the whole culture has to change when it comes to law enforcement. It's an epidemic. Police aren't honoring the sanctity of life.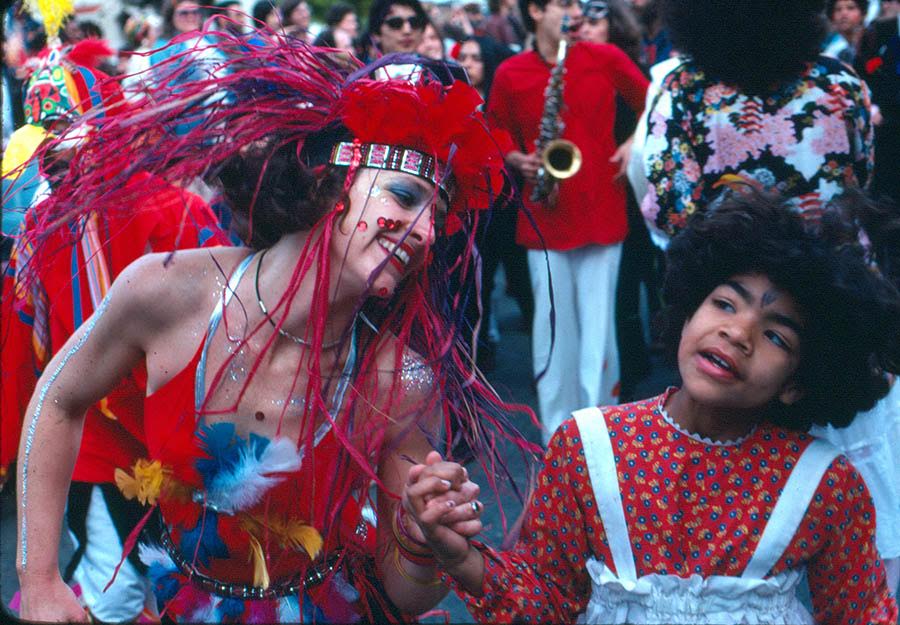 Last year, the SF Carnaval grand marshal was Bay Area native drummer Sheila E.
Carnaval organizers are also looking forward to the May 28, 4 p.m. festival performance by Oscar D'León, the singer who penned 1975 Venezuelan salsa classic "Llorarás." The younger generation hasn't been forgotten in the planning this year, either: Oakland Panamanian hip-hop duo Los Rakas will perform after D'León at 5 p.m.
This year, Carnaval parties kick off with a free event at the de Young on Fri/20, featuring music and dance troupes that will be marching in next week's parade.
SF CARNAVAL
Parade: May 29, starts at 9:30am at 24th St. and Bryant, SF.
Festival: May 28-29, 10am-6pm, Harrison between 16th and 24th Sts., SF.