Every summer the Castro Theater fills with patrons — some of whom fly across the country or further for the occasion — eager to lose themselves in the distant cinematic past for one long weekend.
But while silent cinema pretty much came to a full stop about 85 years ago, the celluloid antiquities that survive (a regrettably small percentage of their era's total output) are sometimes more "modern" in appeal than you might expect.
Indeed, those who attend the San Francisco Silent Film Festival this year as some sort of escape from the particularly irksome excesses of election-year politics may find that the movies of don't always "still speak to us today" simply because they're delightful and/or artistic.
Sometimes, it turns out, they're talking about the same damn issues that dominate societal discourse right now.
That's right: Even SF Silent Fest this weekend is a realm not safe from the terrors of women in high-ranking office, newfangled gender roles, bitter racial divisions or legislative morality.
Then as now, too, that dang liberal Hollywood was generally on the side of progressive thought.
Help us save local journalism!
Every tax-deductible donation helps us grow to cover the issues that mean the most to our community. Become a 48 Hills Hero and support the only daily progressive news source in the Bay Area.
Thus in 1917's Mothers of Men a.k.a. Every Woman's Problem — released two years before American women finally got the vote — a near future is imagined in which a newly empowered female electorate boosts "brilliant young woman lawyer" Clara Madison (Dorothy Davenport) all the way to a Superior Court judgeship.
This being the movies, naturally she's barely warmed her bench before she's having to decide whether to stay the execution of her own husband, who's been convicted of murder. (We know he was framed, though.)
One of those silent films that's regrettably way too dependent on words (newspaper headlines, dialogue titles, explanatory intertitles) to advance its plot, the film is further undermined by melodrama, not to mention the ethnic-stereotype demonizing of poor felonious "crafty Italians" as the real killers.
Still, that a mainstream film was so aggressively promoting a capable woman's right to equal leadership opportunities a hundred years ago remains pretty impressive.
The current debates over legislating control of women's bodies finds a funhouse reflection in Malcolm St. Clair's 1925 A Woman of the World.
Amidst much fanfare, Pola Negri had been imported from Europe a couple years before as an exotic vamp, though her flamboyance onscreen and off quickly wore out its welcome.
Here she had the opportunity to semi-kid that image as an Italian countess who flees an unhappy love affair by visiting a relative in deepest Heartland USA. There, she causes a gossipy sensation — not least with the morally crusading local district attorney who's already busy stamping out all forms of fun, and takes great exception to the kind of decadent "loose woman" he assumes Negri is.
Of course, she isn't (despite that skull and crossbones tattoo), and the movie ultimately turns into high romantic melodrama. But for a while it amusingly celebrates sophisticated female independence at the expense of small-town small-mindedness.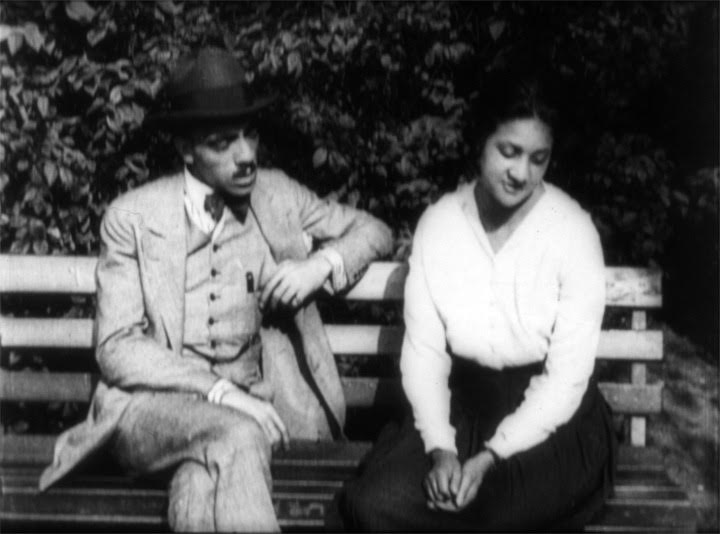 No laughing matter at all is African-American film pioneer Oscar Micheaux's 1920 Within Our Gates, which was released the year after a bloody series of "race riots" (in which blacks invariably wound up the primary injured parties) swept the nation.
As its heroine flees her own ruined engagement in the North to support a school for blacks in the South, the breathless, incident-packed narrative touches on everything from religion-as-opiate-of-the-oppressed to mob-driven lynchings, white sexual exploitation of black women, and other discomfiting byproducts of prejudice and injustice.
The prolific Micheaux, who continued making low-budget independent features for nearly three decades, was no master of dramatic subtlety or presentational aesthetics. But his zeal as both entrepreneur and activist within the medium made him truly (as his gravestone duly read) "A man ahead of his time."
On the other hand, a program called "Girls Will Be Boys" (named after Laura Horak's new book about boundary-pushing women in early U.S. cinema) treats its [ital] still-hot topic of gender fluidity with humor and nothing but.
Ernst Lubitsch's 1918 German comedy I Don't Want To Be a Man belies that title by having its young heroine enjoy all the social freedoms denied her when she successfully "passes" in male drag.
Also on the bill, 1926 Hal Roach Studios two-reeler What's the World Coming To? imagines a future in which strict gender stereotypes are flipped: Now women are the dominating, bull-headed, trousers-wearing sex, while men dither and fuss.
Quick, somebody call a North Carolina legislator before civilization crumbles!
Fear not: There is plenty in this year's Silent Fest that will let you forget completely about politics circa 2016 A.D., from two superbly executed Rene Clair French farces (The Italian Straw Hat and Les Deux Timides, both 1928) to Paul Leni's 1929 The Last Warning, a quasi-horror comedy mystery utilizing every visual trick in the book.
As usual, there are a few established classics on display, including E.A. Dupont's high-style 1925 circus meller Variety and Robert Flaherty's trailblazing 1922 Nanook of the North, the [ital] early landmark in feature documentary filmmaking (even if some of the Canadian Arctic life scenes it captured turned out to be staged).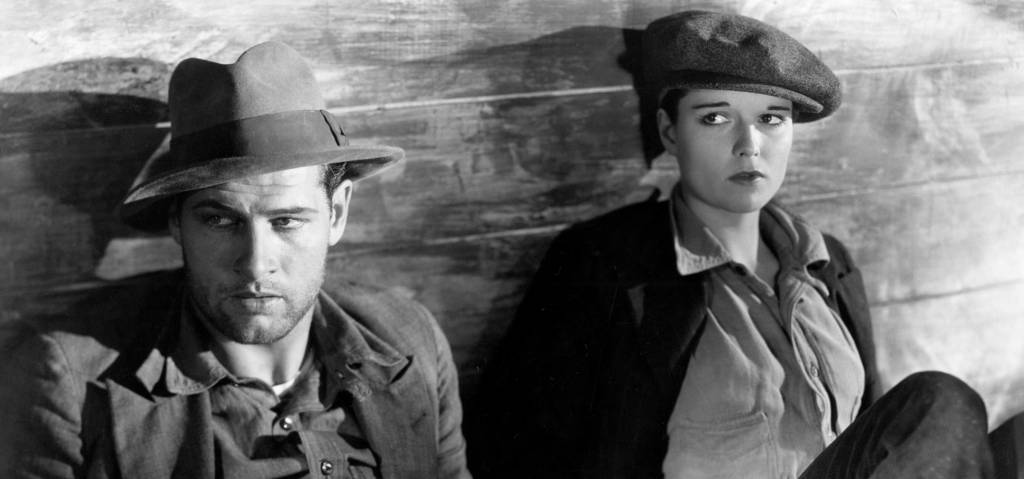 Thursday's opening night selection is William Wellman's Beggars of Life, probably the best American vehicle for eternal SFSFF favorite (despite her slim filmography) Louise Brooks.
She plays another cross-dressing female, this one a runaway who dons boy's clothes to flee an abusive home and ride the rails with drifter Richard Arlen.
Though she was an up-and-coming Hollywood star at the time, Brooks then impetuously left for Europe, where she'd make two films for G.W. Pabst (Pandora's Box, Diary of a Young Girl) that would ensure her long-term fame. In the short term, however, they flopped, and the bridges she'd burnt in leaving Hollywood wouldn't mend.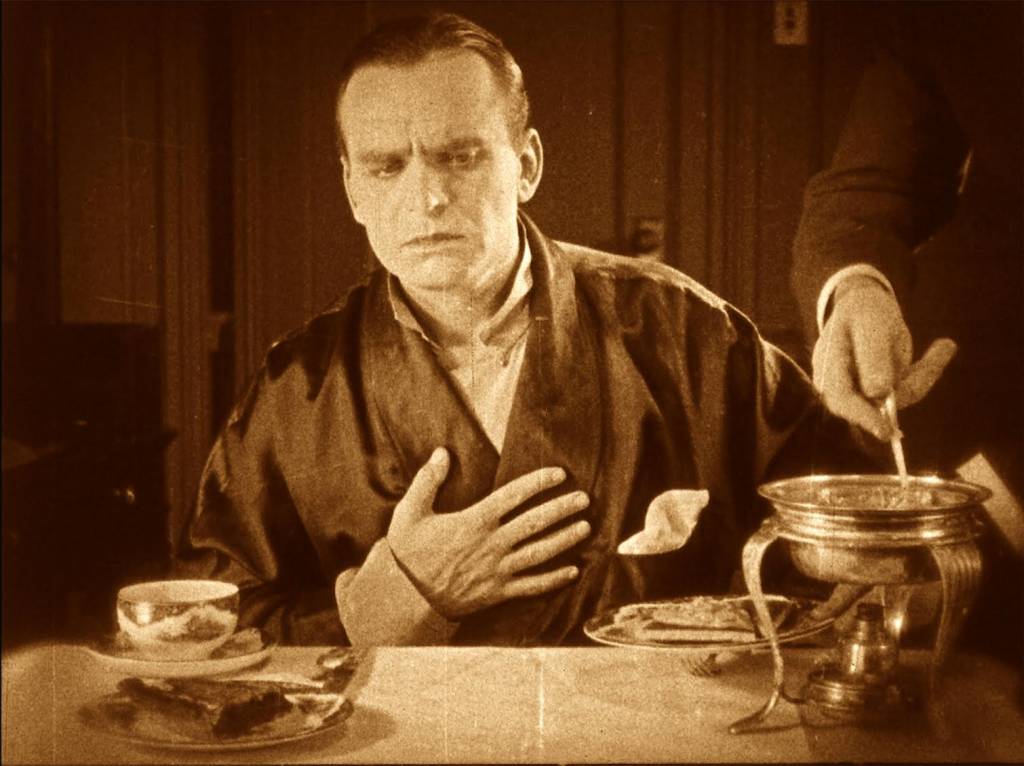 Sunday's closing night selection offers more mighty star power in the form of Douglas Fairbanks, whose 1919 When the Clouds Roll By was his final vehicle before embarking on a series of lavish period swashbucklers that are better-remembered today.
But this modern comedy about a superstitious young man who's unwittingly part of a diabolical "experiment" is a wonderful showcase for his good-natured athletic panache, as well as a notably confident, imaginative feature debut for director Victor Fleming, who would go on to helm movies you might have heard of called Gone With the Wind and The Wizard of Oz.
Most of this year's Silent Fest edition, however, is dedicated as usual to relative rarities. Some programs you very likely won't ever get the chance to experience again, such as the tinted shortsfest "Fantasia of Color in Early Cinema" and free annual presentation "Amazing Tales from the Archives," which latter highlights the latest in silent preservation efforts.
Globe-ranging features sure to offer a revelation or two encompass Japanese master Ozu at the beginning of his career with noirish 1930 crime drama That Night's Wife; Destiny, a sprawling 1921 romantic fantasy by Fritz Lang of Metropolis fame; and The Strongest, a 1929 Swedish drama set in the frozen far north that launched the career of Alf Sjoberg, Ingmar Bergman's prominent predecessor and sometime collaborator.
As ever, each program will have live musical accompaniment by various ensembles and soloists.
San Francisco Silent Film Festival
June 2-Sun/5, free-$22 per screening
Castro Theatre
429 Castro, SF
More info and tickets here.