The very early vote-by-mail results are in, and they show Sup. Scott Wiener with a significant lead over Sup. Jane Kim in the state Senate race – and a very close race for control of the Democratic County Central Committee.
Victor Hwang and Paul Henderson are headed for a November runoff for Superior Court Judge, with Hwang in the lead.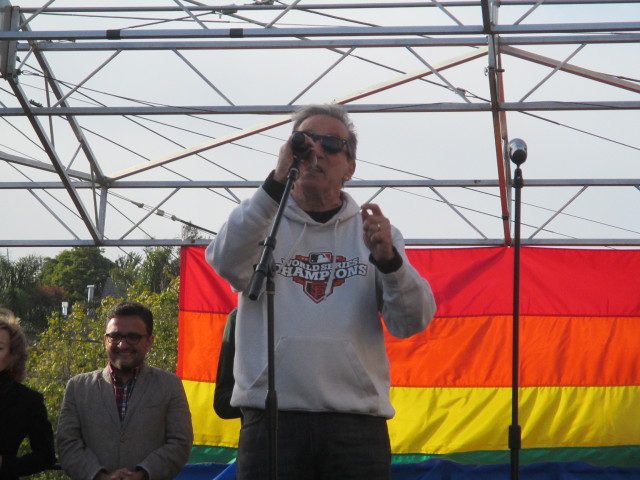 More than 20 percent of the Democratic Party votes are in, and Wiener has 49.5 percent of the vote. That number will almost certainly fall, and by a lot, as the Election-Day results, which tend to be more progressive, come in.
On the DCCC front, the candidates with high name-recognition are, as expected, in the lead. Scott Wiener, Tom Ammiano, Jane Kim, David Campos, Bevan Dufty, London Breed, Malia Cohen, John Burton, Aaron Peskin, Sophie Maxwell, Rafael Mandelman, Cindy Wu, Pratima Gupta, and Zoe Dunning are in the lead on the East side of town. Ten of those 14 are on the Reform Slate.
On the more conservative West Side, Angela Alioto, Norman Yee, Eric Mar, Mary Jung, Tom Hsieh Jr., Sandy Fewer, Kat Anderson, Keith Baraka, and Rachel Norton are on top; only three are part of the Reform Slate. That gives the progressives 13 of the 16 votes they need.
But there are only a few hundred votes separating the winners from the also-rans, so it will be a tense night, and we may not know for days how the final lineup shakes down.
If things go as usual, and the Election Day votes are more progressive than the absentees, there Reform Slate has a shot at taking back the party.