Natalia García a.k.a. La Favi was raised in San Francisco's Glen Park neighborhood. She started performing as a little kid who danced in the street during the Mission's Carnaval celebrations and had her first professional gigs with the SF Girls Chorus.
"I'm definitely influenced by the streets but I'm also definitely privileged," she tells 48 Hills, sitting in producer Stylo's music studio in a converted Bayview warehouse, where she recorded many of the vocals for her new album Reír y Llorar. "You know, little criolla of Spanish descent, growing up in the city."
It would be difficult to imagine a more perfectly San Francisco bio for successful singing career. Yet La Favi's most recent achievements have been made possible by collaborators that hail from far outside the Bay Area, from a rising, digitally based scene that thinks little of geographic borders. Deltatron, the Peruvian founder of electro cumbia clique Terror Negro Records, produced La Favi's Reír y Llorar, a six track EP that dropped March 6.
https://www.youtube.com/watch?v=QGiC5YKytrM
The album's release will serve as the start of a big year for La Favi. After years in which she turned in solid hooks on songs for other artists, she now has upcoming projects with Spanish trap-reggaeton collective La Vendición and Mexico City's Cepillo Cuevas, and recently spent studio time with Puerto Rican producer Kiid Favelas.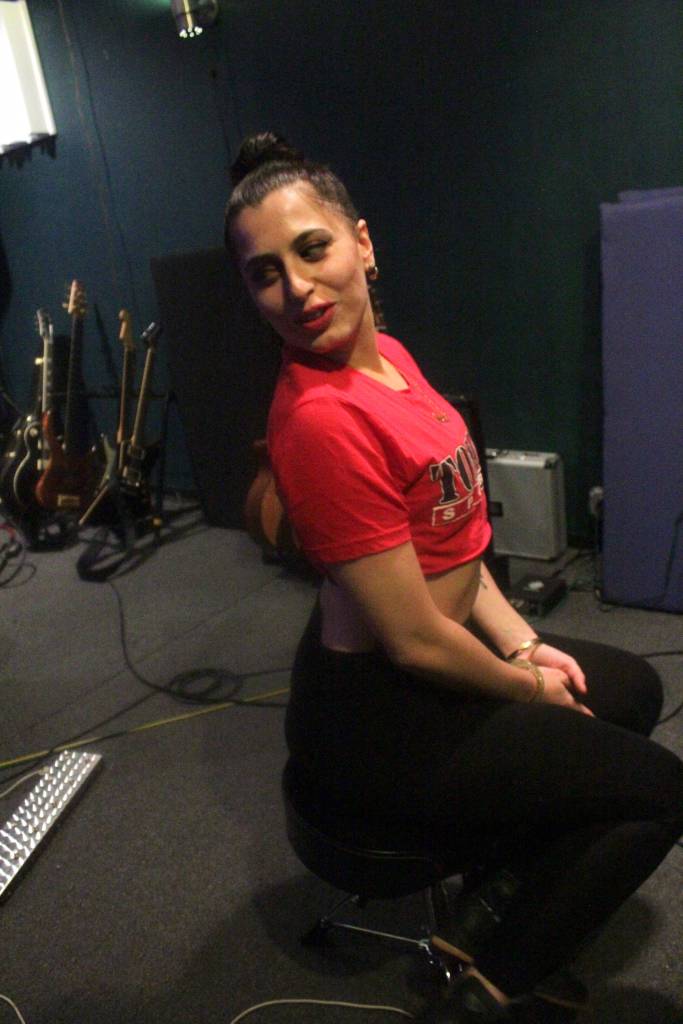 "Lluvia" may be Reír y Llorar's standout track. Favi's feathery flamenco vocals flow over Deltatron's reggaeton beats, a sad girl reimagining of dembow party jams. She's joined on the beat by emcees from reggaeton's emergent internet bad girls' club — Chile's queenly Tomasa Del Real and Ms. Nina, a singer and net artist originally from Argentina.
La Favi started working with Ms. Nina years ago when the SF singer was living and studying music in Almería, a small Spanish town on the Mediterranean well-known for its flamenco and poetry, where Favi's grandfather was born.
"Nina wanted to make party music," says Favi. "And I would say a lot of the things I make is sad girl, dance sadly while you're at the club songs. Tristetón," she laughs. "Music for me has been how I deal with my own feelings of grief and respond to the conditions i see around me. I would say one of my first influences was Mala Rodríguez," an Andalusian hip hop artist who interjects layers of flamenco sound into her work.
The artistic convergence has afforded La Favi the opportunity to feature in Nina's party-tough, Lisa Frank hued music videos that circle the globe. Check the pretty in pink, amphetamine fueled sleepover of "Acelera," and Favi's own "No Eres Bueno," shot partially among the concrete expanses of the Bay. The songs are high energy, believable building blocks of an international singing career.
García's original exposure to global music communities stems from her early work with East Bay Panamanian hip hop duo Los Rakas. She met group members Raka Dunn and Raka Rich through Myspace. "That's where I posted my first videos singing rumba and decimas," says García. The collaboration led to Favi's first modest hit "Abrázame," a 2011 Los Rakas heartbreak remix of dancehall artist Gyptian for which she sang the hook.
The exposure led to invitations to perform in California, Mexico and across the Southwest. "I've had crazy experience as a woman in this industry and it's turned me off of getting in the studio, doing shows, putting myself out there period," says Favi. "I feel very lucky I've been invited to perform with independent artists."
"Growing up in SF you are just around so much culture, people," she says. "It goes back to all the movements, all the people coming in here as refugees who ended up here in the Bay. I'm lucky that I'm a little sirenita [mermaid] in these waters." Later, when Deltatron sends over the album preview for this article, "Sirena" proves to be the title of an atmospheric, yearning track off the new album.
Much of La Favi's catalogue is in Spanish, with some notable stand outs like "Cruising," which she wrote when she was asked to perform at a car show in honor of Alex Nieto, the San Franciscan slain by police on Bernal Hill in 2014. 
"The video was an homage to Alex's memory, and to the Mission, the neighborhood where my parents moved out of before I was born, but was still the heart of my childhood," says García. "I grew up seeing so much beauty there, as well as violence, the have and the have nots — and resiliency. Everywhere I have traveled I see similar things going on, the hustle, the privatization and gentrification, the violence by police, and people just using to come together, party, just be free."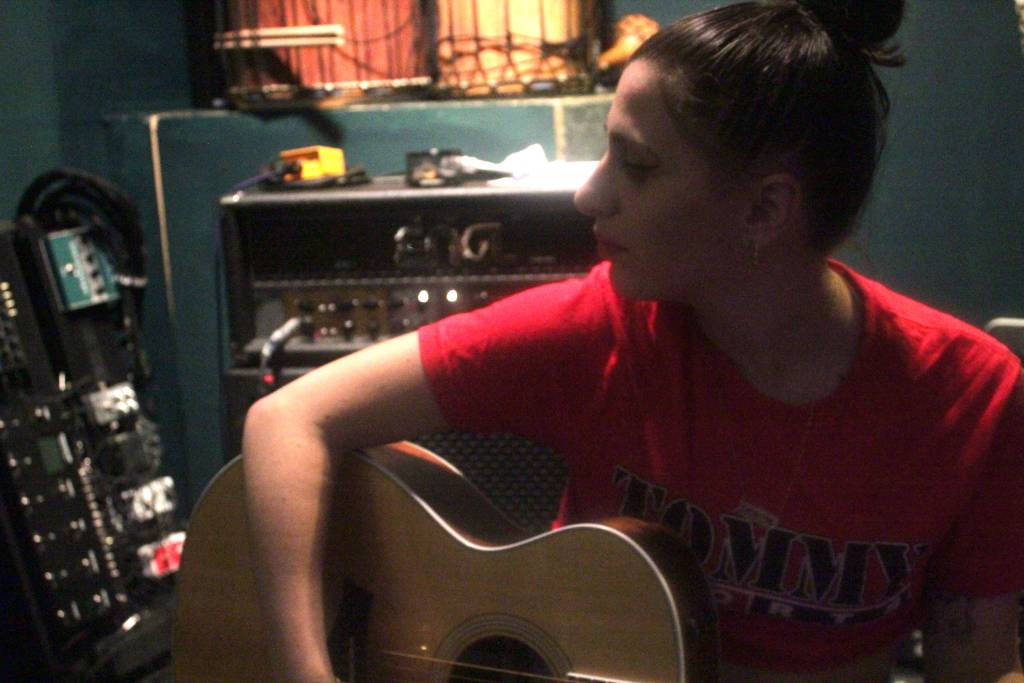 And she'll be the first to tell you that the Bay has found its way into these other countries and scenes long before her own music made the journey. "I'll go to different places and everyone will be listening to Lil B, smoking California weed," she says. "They like Sour Diesel, Girl Scout Cookies. This region, it does have a very global influence. It's a very sacred place. I'm really proud to be from the Bay."
"The realest thing is that warrior spirit," she continues. "It gets corrupted, but that feeling of not being scared, just standing and not being scared. We're all going to have to do that in our own way, in our own cities and our own places. Because things are going to change, so whatever you need to do to feel good and not be scared, that's power. I know that's deep but … the music doesn't have to be that deep, I think anything that can change your mood is strong."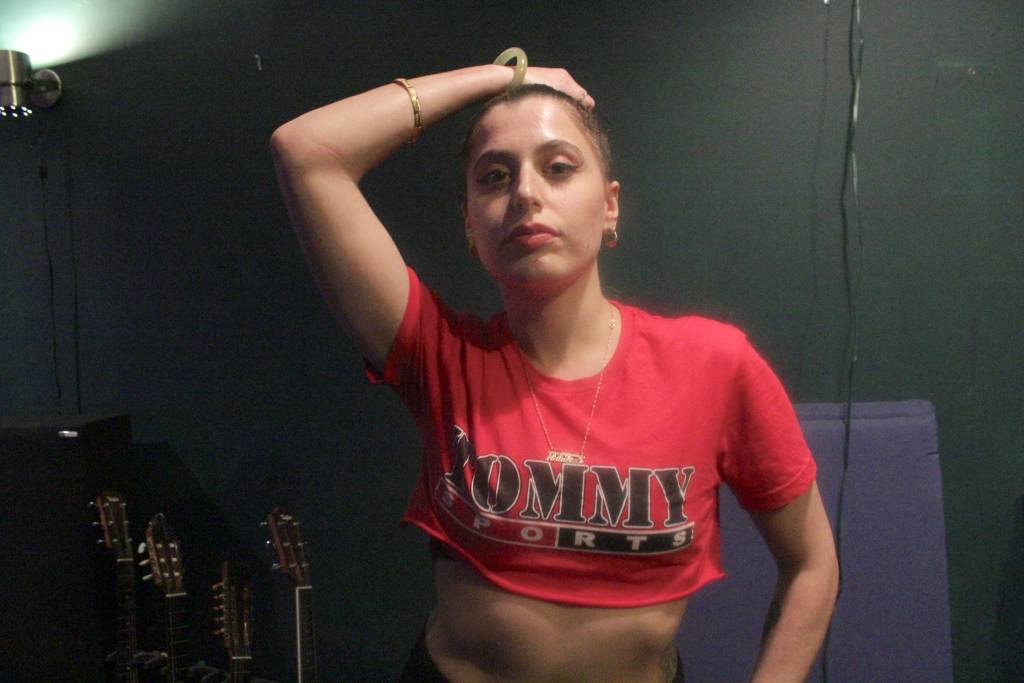 And then she starts singing Ivy Queen.
She went to see the reggaeton diva at a show with Daddy Yankee and Tego Calderon at Cow Place in 2007, and still hasn't forgotten the effect their anthems had on the Bay Area audience. In a world where they try to take your power, it's important to have these moments of lit-ness, of looseness, of riding the beat with a community whose energy cannot be stopped.
"Oh my god," she laughs. "That was my most memorable show. Ivy Queen is a strong woman, a hustler, owning hers and talking back. I have so much respect for all the women that paved the way for us, and all the ones doing their thing now in the music industry, because it takes a lot to put yourself out there, you really have to defend yourself and hold your own."