ALL EARS The first time I saw Diana Gameros, she was performing Paul Simon's "Gumboots" with her trio at the UnderCover tribute to Graceland. Great singers bring you into their thrall with not just their tone, but their timing, and with each lilt and turn of her soprano, it was like she was plucking the strings of your heart. By the time she got to the refrain – "You don't feel you could love me, but I feel you could" – you could almost hear the audience answer, "No, no! We do!"
Sun/12 at Brava Theatre, Gameros releases her second album, Arrullo [Lullaby], and it is a doozy as hearts are concerned: 13 traditional Mexican songs, sung to herald her return to Mexico for the first time in 15 years, and featuring the voices of her mother and grandmother. Gameros has been open about the fact that she was once an undocumented immigrant (she now has a visa) and no one conveys more poignantly the tension between the love of California and the ache for home.
As dusk fell in her garden in Berkeley, Gameros opened a window into the love she has received on both sides of the border. From the family gatherings where she learned the songs as a child, to the surprise grant from Women's Audio Mission that allowed her to record them, the journey of this album is a series of gifts that now pass from Gameros to her audience.
48 HILLS What are your earliest memories of these songs?
DIANA GAMEROS A lot of these songs I heard as a little kid. These are popular tunes that not just my family sings. For me, they have a special meaning because they take me back to the little farm town where my grandparents lived, and where I'd go every year during summer vacation and during Christmas. I grew up in, not a big city, but it's still a city: Ciudad Juarez. I grew up on a very noisy street. My mom would always be worried that we would come back home at a certain time. . . . And so just going to the farm town meant freedom, and it meant that we could do anything we wanted to do. I relate these songs to those memories of just being really happy in this farm town.
48 HILLS At what point did you decide you wanted to make an album out of the songs that you sang there?
DIANA GAMEROS I wasn't really planning on recording this. I was getting ready to record my second album of originals, and I was going to work with Natalia Lafourcade to produce it, and our schedules didn't align quite well. But in the first stages of our collaboration, Natalia asked, "What would you like to have done in five years?" And I wrote down, "I want to have an album of traditional Mexican songs, and perhaps another album of lullabies." Strangely, I guess, for people – not for me because this has always worked like this for me – a few weeks later, I got an email from Women's Audio Mission saying, "Hey, we have this grant, and we would like to offer you six days in the studio to record an album."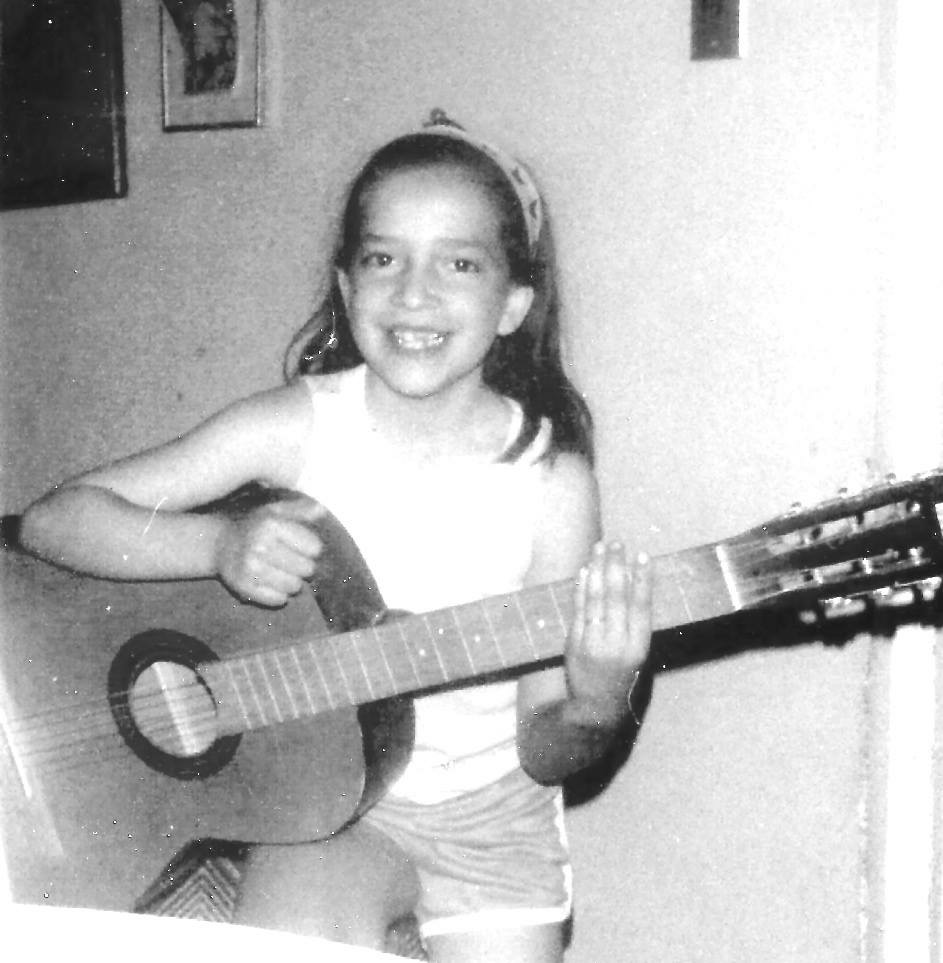 [A tiny bird lands on a branch near where we are sitting.]
DIANA GAMEROS That's a baby bird. ¡Chiquitín! [Little thing!] Oh my gosh, it's so hard to focus.
Originally, I thought I could make it a double-EP with six traditional songs and six lullabies and kill two birds with one stone.
[To the bird:] Sorry, that's like totally not appropriate for you, my friend over there!
And then Women's Audio Mission said that they prefer that I would do one album, so I just did the traditional Mexican songs. That's how the idea originally came.
The energy around it was of a lot of gratitude, too, because I'm being handed this beautiful gift! I didn't even have to write the grant. It was magical – the whole process. There was just so much ease, so much grace, so much love, so much apapacho [caressing], beautiful and flowery moments, that I think it comes across in the record.
48 HILLS Have you figured out why it makes sense for this album to have come first, before your next album of originals?
DIANA GAMEROS It's a beautiful question. Now I can see the purpose of it, and I think it's the fact that I am going back to Mexico for the first time in 15 years next year. I already have an album of originals that I haven't really promoted in Mexico, so I'll have my album of originals, the songs that accompanied me through these 15 years. And then these Mexican songs: I made my living out of playing the songs during the first years when I came to San Francisco. So it's a beautiful combo to bring back home, and also it's a way for me to say, "I haven't forgotten about you. I still know your songs." And by you, I mean Mexico, my homeland.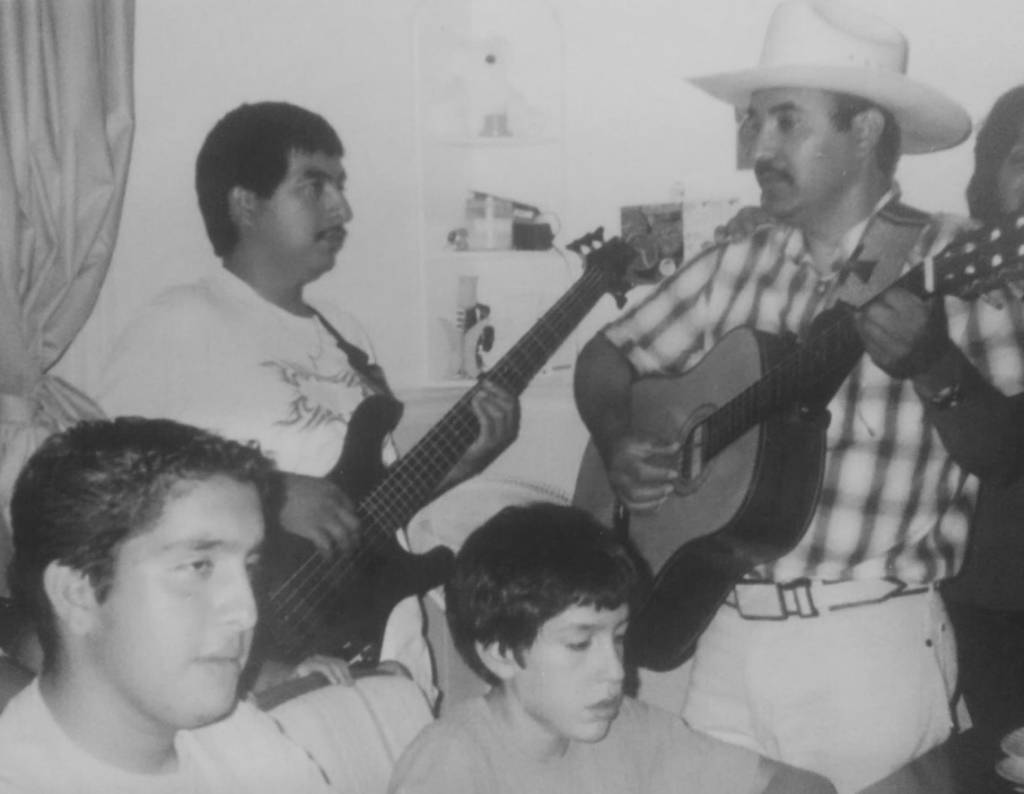 48 HILLS For people who aren't familiar with the immigration process, can you explain why you haven't been able to go home in all that time, even once you had a visa?
DIANA GAMEROS I would have been able to go back to Mexico, but then I was not going to be let back into the United States. Each case is different, and this is something that I wish people knew. There's not a formula at all.
48 HILLS It's a little bit like: If you're building a building, the building code says one thing, but it's quite subject to interpretation, and how it gets enforced is all about which inspector comes out to your building.
DIANA GAMEROS Exactly. And then I think you have to add fear. If you see the faces of the people that are going to immigration offices – I've had friends who have come out of their interviews crying.
For these past five years, I probably could have asked for permission to leave, like when my aunt passed. But then when I go to get my actual green card, the officer says, "I know you got permission, but you were not supposed to leave." I didn't want to risk it. At this point, I've spent half of my life in the United States and half of my life in Mexico, and so the idea of me not coming back ever. . . . So in November, I get to apply for the green card, and hopefully that will all be done.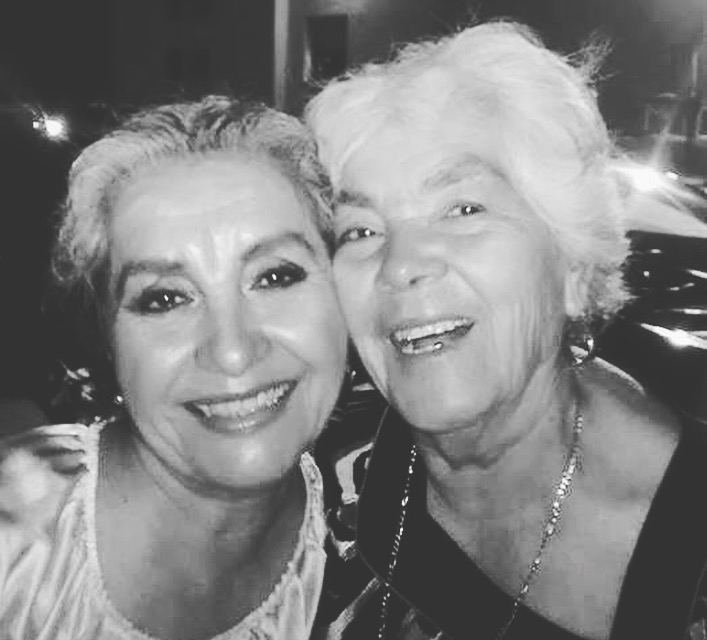 48 HILLS You brought your mother to San Francisco to sing with you on the album, and I saw you perform with her at the Presidio Sessions. You sang a duet about a baby bird that leaves the nest, and I think I almost died of heartbreak because I live on the West Coast, and my mother's on the East Coast. If we even started to talk about something like that, she would cry, so how are you able to sing those songs with your mother?
DIANA GAMEROS I did have to record it like three times in the studio because I'd break down, and Patrick [Wolff, clarinetist] did too. He's very emotional, and it got to us. Sometimes even at rehearsals . . . so I think that's probably why.
Also maybe also to see my mother – she is sort of a natural performer. You should have seen her the first time she sang with me for my first CD release concert at Brava Theater. She was so calm and present and grounded. I think that just comes with the package of having a badass mother.
48 HILLS You told a great story at the listening party for this album about how tricked your grandmother into singing on it as well. How were you able to do that?
DIANA GAMEROS It occurred to me that I would love to have her for the record, but there was no way I was gonna be upfront and ask her. She used to have a really high voice, and I guess she's not hitting some of those notes, so she's started to feel really self-conscious.
So I said, "I'd love if you can record a few tunes for me so I can hear your voice before I go to bed." Which was true! And, I did say, "sing this song," that she used to sing during this ritual right when baby Jesus is born at midnight on Christmas Eve. All the kids are grabbing onto a blanket, and there's the baby Jesus in the middle, and we all get to rock the baby, and then grandma would sing this song: "Alarururu chiquito. . . ." It was a very magical moment because it was the part of the ritual when we – the 30-plus kids – actually got to do something. That song was always so special to me, so I asked her to record it, and I put it on the record.
48 HILLS When are you going to tell her that she's on there?
DIANA GAMEROS Oh, probably when she hears it.
And that leads us to the title of the album: I'm calling it Arrullo, which means lullaby. I envisioned this to be listened to before you go to bed, sort of at this time [twilight].
It starts with a song that is called "Despierta" ["Awaken"] that's actually the opening song that the mariachis would sing when they would go serenade women at midnight. I wanted to open up with this song because the last verse says, "Pero no pude más, y esta noche te vengo a decir te quiero – but I couldn't help it anymore, and so I've come to tell you I love you." And I changed the pronoun to make it plural because, for me, it's a song that I'm singing directly to my family. This is the opening song that reveals that I made this album for them.
48 HILLS That longing for home and for family is so apparent in your music. As someone who is also not from California, and someone who wrestles with this, I'm wondering: How can those intense emotions coexist with your love for this place and desire to stay here?
DIANA GAMEROS Well, it's California, right? [Laughs.] In my case, my story of coming to the US was such a positive story, and I have received so much. When you're so full of love and of gifts, you hang onto them to cope with the pain and nostalgia. These intense lines in my songs, or that really intense expression, is the opportunity I have to release some of that.
I think this story of mine has helped me just be more in tune with the realities of being human, and with the pain, and with the sadness, and with the gratitude, and with the joys. As much as we need to honor our feelings, it really is important to put things in perspective, and when I do – and it's very often that I do – I feel I've received more than I have lost, and so I think that's where the strength and the perseverance come from.
DIANA GAMEROS
Featuring Magik*Magik, Patrick Wolff, and Altagracia Estupinan (Diana's mother)
Sun/12, 7pm, $20-$30
Brava Theater, SF.
Tickets and more info here.