Randy Shaw, who runs a website called "BeyondChron," is now writing for the Chron. In a piece that ran Oct. 21, he argues that Bay Area land use policies are "exclusionary … [and] bars new apartment buildings being built…pricing out a new generation of working and middle class families." He asserts that the reason for this is that existing "homeowners …have won power to file multiple appeals of proposed development projects" without citing a single example of this "power" granting "multiple appeals" other than the long-established San Francisco "discretionary review" process which is limited to a single review of a single project allowed only after a vote of the Planning Commission.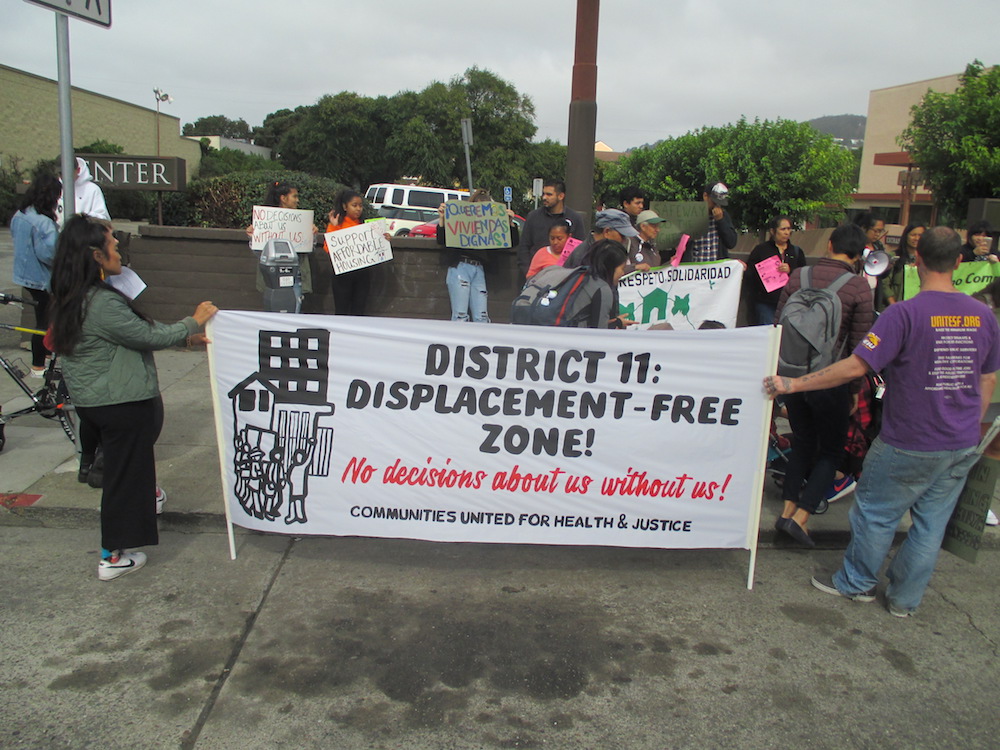 This review has overwhelming been applied to outsized single-family home proposals or the partial demolition of historic or architectural significant buildings. The review generally results is a redesign not the denial of approval. To imply that such a review is somehow responsible for the affordable housing crisis gripping San Francisco is absurd.
Shaw should know that for more than 40 years, various coalitions of existing city residents have expanded the supply of permanently affordable housing in San Francisco through three mechanisms: increasing public funding for affordable housing, creating and maintaining a strong regulatory regime limiting the excesses of market rate development, and creating and supporting the work of diverse neighborhood and community-based affordable housing advocacy coalitions and development organizations such and Shaw's city funded Tenderloin Housing Clinic.
That three-part system has produced some 30,000 new affordable units in San Francisco in the last 40 year and saved thousands of others from being demolished or converted to high end condos (see the 2018 Housing Trends Report).
That Shaw failed to mention that history does not mean it did not exist. Nor does it diminish the reality of progressive policies supported by neighborhood residents' and various elected officials and city agencies.
Shaw's argument is disappointing because it is another example of how in today's divisive political culture a "convincing narrative" replaces actual events," talking points" replaces actual facts and inventing new enemies to attack ("Nimby boomers") replaces building coalitions across race and class to solve common problems.
Recounting actual events here in San Francisco over the last four decades would show residents and advocates using every means possible to increase affordable housing production and limit demolition of housing and the displacement of existing residents. San Francisco was the only county in the region to increase housing production in every decade since 1970 (2017 Jobs Housing Trends). We currently have some 54,000 approved housing units in our "pipeline." But the private developers have sought building permits for only 14,000 of them (2018 Q2 Pipeline Report).
In what way then do the facts support Shaw's narrative, and how effective are his supposed "exclusionary local land use policies" if tens of thousands of new housing approvals occur at such a rate that developers only build a fraction of them after they are approved for fear of market glut? These inconvenient truths reveal the basic fallacy of his argument.  
Shaw supported the super-low-density "Live/Work Loft" hustle in the transit-poor South of Market in the late 1990s, in which manipulations of local laws seeking artist housing was used by market rate developers to produce structures that didn't even meet the housing code and avoided local taxes, including transit payments. He argued that this was the only way the "middle class" could stay in the city.
Twenty years later he embraces the exact opposite : high density development in existing transit corridors that will displace the very working and middle class families he seeks to champion. At least his then allies, the Residential Builders Association, supported rent control and inclusionary zoning (accept for their "lofts"). His new allies, the Yimbys, support neither.
Randy Shaw is correct when he concludes his essay with a challenge to our political will to right profoundly ruinous public policy that keeps millions of working and middle-class families one paycheck away from homelessness across the nation. He is simply completely wrong about at what the object of that political action should be.
Repealing "discretionary review" in San Francisco will not address steeply rising income inequality and tax policies at both the state and federal level, which undermine direct federal and state subsidies for lower income housing production and preservation critically needed at the local level. Attacking local officials and residents while remaining silent about state and national policy is an exercise in willingly rejecting political reality, not an act of political will.