Today marks the 40th anniversary of the assassinations of Harvey Milk and Mayor George Moscone. (It's also the 10th anniversary of Milk, the movie that immortalized that dark moment in San Francisco history.) 
More than a decade ago, filmmaker and photographer Leo Herrera ventured into the GLBT Historical Society Archives to record one of its most sacred relics: the suit Milk wore when he was shot to death. The bullet holes and blood stains remain. Herrera turned the images into a luminous, haunting 2008 short film, which was overplayed with Milk's famous "last will and testament" recording, predicting his assassination.
Below are a selection of images from Herrera's session, as well as an excerpt from  interview I did with him about the project 10 years ago, reprinted here from the Bay Guardian. (Herrera is currently working on a film called Fathers, which asks the intriguing question: What if AIDS never happened?)      
We still tend to tuck Milk into a martyr's corner, trapped in the amber of eternal grief and a fixed monument to the gay struggle. But of course, like many heroes, Milk was a much more radical and relevant figure than myths embalm.
As one of our leading democratic socialists posted today on Facebook, echoing a surprisingly excellent 2017 essay in the Bold Italic: "One of the last pieces of legislation that Harvey Milk was working on before his assassination was an anti-speculation ordinance that, if it had been implemented, would have radically changed the direction of SF's ongoing redevelopment by punitively taxing real estate transfers made for the purpose of house-flipping, often leading to the mass eviction of longtime tenants that is all too common a tactic in today's affordability crisis. But it never came to be; the text of the proposed ordinance was not even known until recently. In any case, gentrification is here, and simply implementing the tax now would be far too little, too late; San Francisco has become a hotbed for speculators, developers, and their attendant profiteering.
Fighting gentrification, profiteering, and displacement, however, is a way to live Milk's legacy. And those fights are still ongoing, all around us, every day. If you want to join the fight for San Francisco's vibrant communities, organizations like Housing Rights Committee of San Francisco, Tenants Together, San Francisco Tenants Union, Causa Justa Just Cause, and others that consistently throw down for tenants are a good place to start. We can still fight for each other. There's always hope."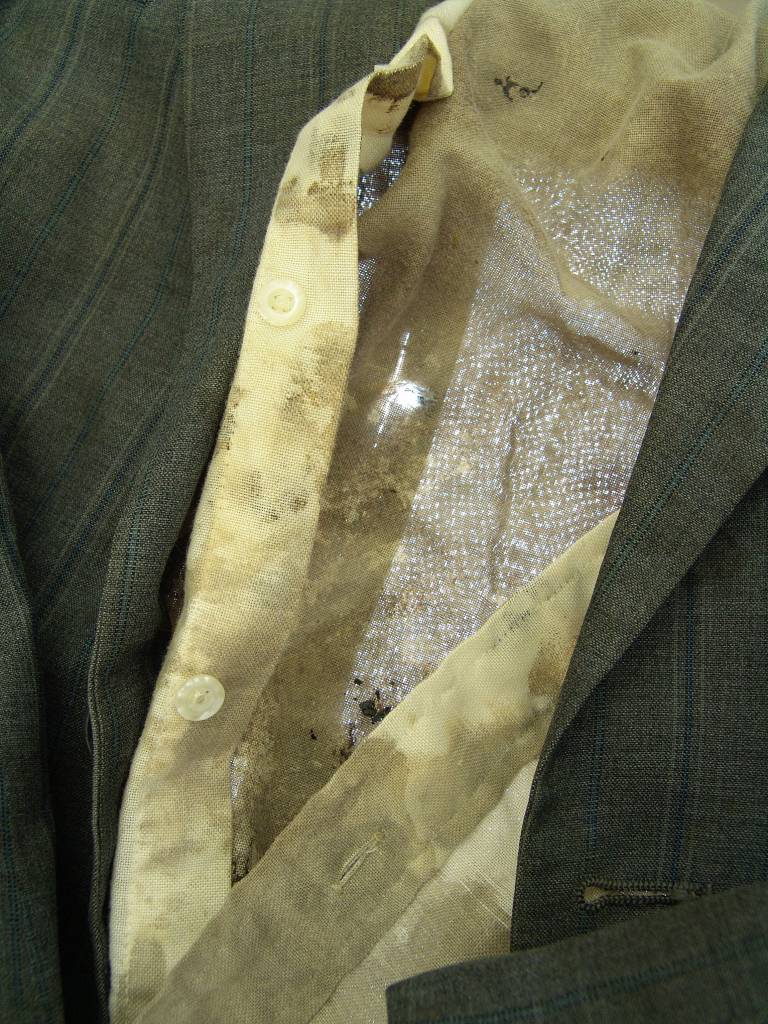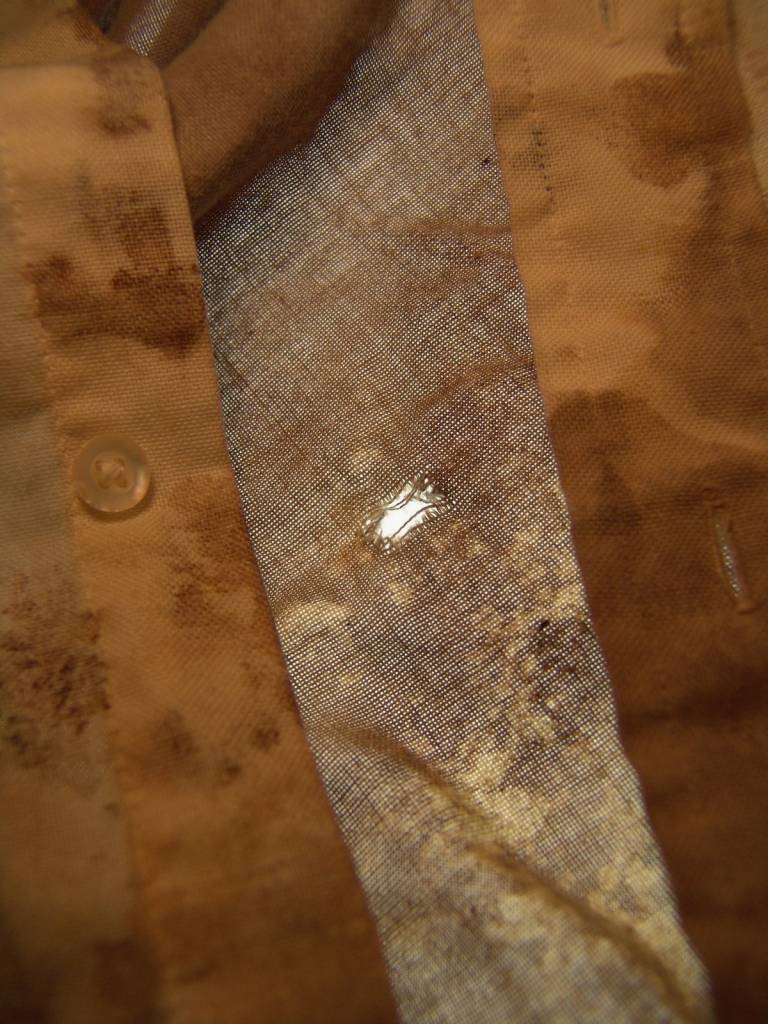 Leo Hererra: "Basically I went to the 2004 "Saint Harvey: The Life and Afterlife of a Modern Gay Martyr" exhbit at the GLBT Historical Society and saw the suit for the first time with my brother Allan and my mother. I was completely floored not only by the way the suit was exhibited but also by the humble surroundings of the Historical Society itself. I approached them and told them that I wanted to work with them in any capacity that they needed, and they let me know that they could use a lot of help, especially from people my age. I told them I wanted to do a series of images based on gay culture and they arranged for me to shoot whatever I wanted.
Allan and I arrived and shot a lot of the relics that they have there, and I finally got the balls to ask them to shoot the suit.
Soooo, imagine Allan and I opening up the box and there it was. The whole thing is really scary because the box had all of what he was wearing the night of his assassination, including his socks and tie. I shot some images but they weren't coming out right, and our hands were shaking the whole time. Finally I told Allan that if we were going to do this right, we better not be afraid to touch it and we finally picked it up. And flakes of gore came off of it because it's so bloody and gory and they fell on our arms and it went downhill from there, but I remember feeling this really intense creativity and really the spirit of gay culture in many ways.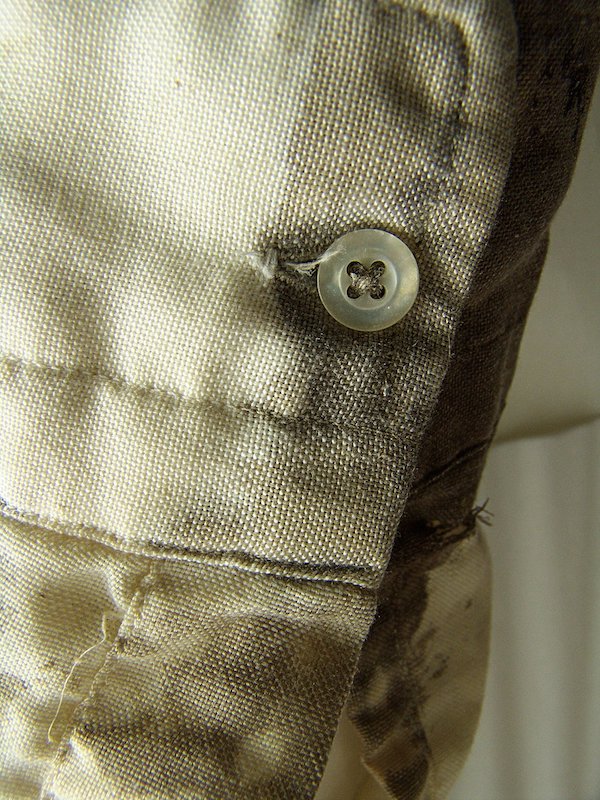 We laid the suit on top of a light box and the bullet holes from the shots that went through his back shone through, we also put a lamp behind where his heard would be, and did all sorts of arty shit. The funny part was, I really didn't relate to the images as I shot them and didn't understand them because I was using a very different aesthetic. I put the images away for a couple of years and when I pulled them out, I realized that the aesthetic of the images was really something more sophisticated than I was used to at the time and that it really matched what I was working with now, they were somehow more mature. So in a way, I had shot the images to be used four years after the fact. It was all real arty hipster shit."