Despite the tea on Twitter, Pride month isn't just about the continued corporate cashing-in on on-normative identity disguised as celebratory hedonism. Case in point: the National Queer Arts Festival. Now in its 22nd year, NQAF showcases homegrown LGBT talent of all stripes and genres – be it storytelling by drag superstars, film by queer women of color, or a whole festival dedicated to queer rebels – who share a commitment to making art that centers queerness in all of its multifaceted, radically political potential. The Festival has been underway since May but things really kick into high gear this month in the lead up to the marches that cap Pride month. Check out the full line-up here.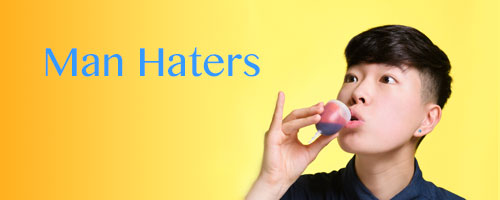 Man Haters: SF Edition—June 5
Be grateful that this award-winning comedy show featuring all women and queer comics has traded its usual locale – the White Horse Saloon – for the Brava's roomier digs. More people should have the chance to catch rising talents Dominique Gelin, Nori Reed and Irene Tu in-person before they show up in your Roku watchlist. More info here.
Precarious Lives—Opening June 6, runs through June 27
One of the highlights of NQAF for the last two years have been the Creative Labor visual art exhibitions at SOMArts, which put in dialogue work by emerging and canonical queer artists. This year's exhibition— which is packed with work by Marlon Riggs, Barbara Hammer, Lordes Portillo, Rhodessa Jones, René Yanez, Michelle Tea, Tina Takemoto, Marcela Pardo Ariza and many more—focuses on the fundamental vulnerability of queer lives, highlighting the creative survival strategies, political demands, and coalitional ethics that emerge in the face of such precariousness. More info here.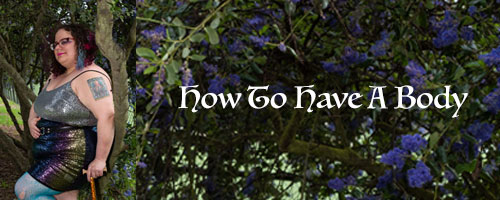 How to Have a Body—June 12
Imagine living your life in a queer disabled body. That is the fundamental thought experiment at the heart of Gina Stella dell'Assunta's multi-media solo theatrical show, which invites you to take up her position as a proud femme crip. Based on her forthcoming book, Stella dell'Assunta's show tours the urban spaces, both private and public, that comprise her experience of a city undergoing deleterious development while still offering strongholds of resilience. More info here.
Mother the Verb—June 19
Ivan "Ivy" Monteiro and Javier Stell-Frésquez aren't here to be your mamas but the duo's inventive, impassioned choreographic exploration of the necessity of matriarchy and mothering to post-colonial survival will likely give you life. Dazié Rustin Grego-Sykes, of The Deep Dickollective fame, starts off the evening with a reflection on his own mother's passing. Bring offerings; bring Kleenex. More info here.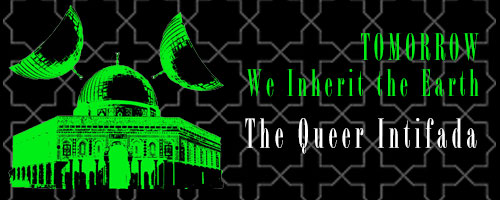 Tomorrow We Inherit the Earth: The Queer Intifada—June 20 – 22
The next global battle to overthrow Western imperialism will be decidedly queer, fought by glittering aliens and glamour zombies and lead by drag generals. That is the vision laid out in Zulfikar Ali Bhutto's multimedia performance. Bhutto, who has hit various stages as Faluda Islam, pulls equally from their drag bag and archival research to deliver a spectacle of speculative futurity that you didn't know you needed. More info here.
The Manifesto Project—June 21
San Francisco Mime Troupe and Beach Blanket Babylon veteran Rotimi Agbabiaka is one of the Bay's most spellbinding storytellers, combining raw charisma, whip-smart writing and unexpected directional choices. His latest solo work doubles as a group therapy seminar and tent revival: Agbabiaka—donning multiple guises – leads the audience in developing a manifesto for 21st century theater of liberation. More info here.