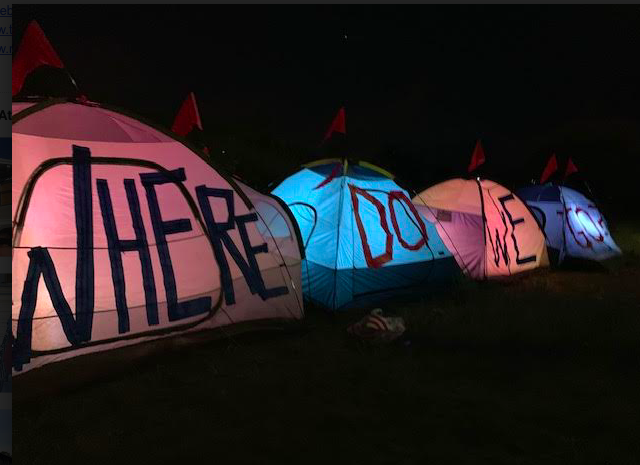 Gov. Gavin Newsom is proposing the biggest budget in state history, $220 billion,which is a huge number, and it shows that Newsom, unlike his predecessor, wants to restore some of the cuts and repair that damage that was done in the lean years of the Great Recession (which was only about a decade ago, but seems like ancient history).
By some accounts, the budget in these boom times will include a surplus of as much as $7 billion.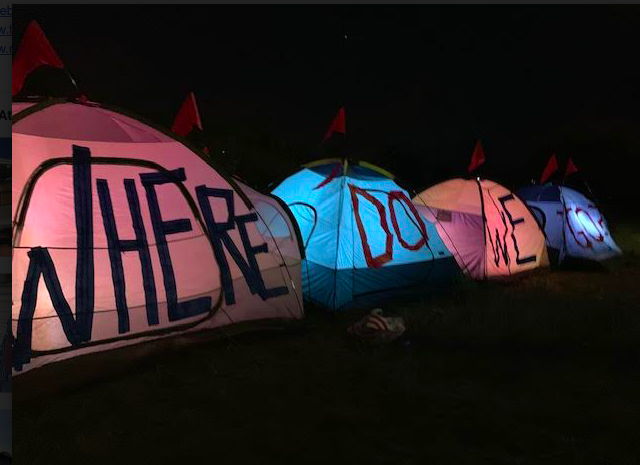 There are so, so many priorities in the state, so many things to spend money on. But I have to say: If every poll says that housing and homelessness are the biggest issues, why is there so comparatively little money for affordable housing?
The state ought to be spending $10 billion a year, minimum, on helping cities build non-market housing. Over five years, with some local match (and a little federal money, maybe more after next year if a Democrat who cares about housing beats Trump), we're talking perhaps as many as 150,000 units of affordable housing. That's housing for almost 300,000 people (at current average household sizes).
It would be more than enough to house every one of the roughly 120,000 homeless people in the state.
This is not worth 4.5 percent of the state budget?
Sup. Shamann Walton is asking the board to approve $2.7 million (that the city can well afford) to prevent the cancellation of 345 classes at City College. The money would come from the city's reserves, which are healthy enough at more than $130 million to take a modest hit.
The measure comes before the Budget and Finance Committee Wednesday/15.
The chancellor has made it clear he doesn't want the money.
I have been talking to City College trustees about this. They say that this is just a pittance, a way to stave off for a semester a much bigger funding problem, and that's true.
The state has taken the position that all community colleges should focus on getting undergrads the credits they need to transfer to four-year schools. That's a good focus (and something that many community colleges have not been good at). But serving those students and the larger community are not mutually exclusive – and when and if the voters change Prop. 13 next fall, and provide more than $12 billion for education, this could be moot.
In the meantime, though, if the money's there, why not take it?
The meeting starts at 10am in Room 250, City Hall.
The full board will consider Tuesday/14 a resolution that is a major step toward the city taking over PG&E's distribution system and creating a full public-power operation.
There's nothing binding about the legislation by Sups. Aaron Peskin and Hillary Ronen that calls for
conditionally authorizing the issuance by the Public Utilities Commission of Power Enterprise Revenue Bonds in an amount not to exceed $3,065,395,000 to finance the cost of acquiring certain Pacific Gas and Electric Company electric distribution and transmission assets to provide affordable, safe and reliable electric service, consistent with environmental and climate goals, throughout the City and County of San Francisco, subject to specified conditions, as defined herein.
The city has made an offer to buy PG&E's facilities for $2.5 billion. The company, which is in bankruptcy court, has rejected it.
Upon further study, the resolution notes, there will be some additional costs:
In addition to the purchase price for the Proposed Acquisition, the PUC anticipates that additional funds will be required for the PUC's transition to ownership and operation of the PG&E Assets, including but not limited to work to separate the PG&E Assets from the remainder of the PG&E grid; expanding personnel capacity; acquiring equipment inventory and software; and establishing operating reserves; and

WHEREAS, The City has a long history of working productively with its unionized workforce, and will work in good faith to transition current PG&E unionized employees to City employment.
So the $3 billion in bonds would be enough to cover all the transition costs.
This is not going to happen immediately, since PG&E has rejected the city's offer. But the resolution puts both the private utility and the bankruptcy court on notice that San Francisco is completely serious about taking over PG&E's local infrastructure.
And when the judge looks at a company scrambling for cash, and sees $3 billion on the table for just a fraction of PG&E's system, there's a chance that the court will push for the company to accept it.
If not, once the complex bankruptcy dealing are over, the city's next step – if PG&E still refuses to sell – could be to initiate eminent domain proceedings and take the system by force. That's perfectly legal (in fact, I could argue, it's required by federal law), and while it would take a while, we've been fighting over this for almost 100 years.
Eminent domain may be the only option.
The supes will also vote this week to settle for $225,000 a lawsuit that alleges profound racial discrimination by SFPD during drug busts in the Tenderloin.
The suit, filed by the ACLU, alleged that
In 2013 and 2014, the U.S. Drug Enforcement Administration ("DEA") and the United States Attorney's Office for the Northern District of California ("USAO") partnered with the San Francisco Police Department ("Police Department" or "Department") on a joint operation (the "Operation") to enforce certain drug laws in the Tenderloin.  Police Department officers decided which individuals to target for buy-walks and surveillance in the Operation.  Those officers targeted 37 people for federal prosecution for selling small amounts of drugs. Yet despite Police Department officers knowing, at the time, that people of many different races engage in drug sales in the Tenderloin, all 37 people those officers targeted were Black.
Prosecutors ended up dropping all charges against the 12 people named in the suit.
The case, filed in 2018, charged that the SFPD was well aware that some of its officers were racists, but didn't take adequate action:
The Department has refused to implement reforms to begin responding to its long history of racially biased policing or to counteract a culture that tolerates racism by some officers and fails to discipline adequately officers whom the Department knows have demonstrated racial bias.
So the taxpayers are going to be on the hook for yet another in a long list of abuses by the SFPD. I have always wondered why this kind of settlement doesn't come directly out the Police Department budget.