A dozen years ago, I was tasked by the drag-art project Work MORE!—which paired local artists and writers with drag queens, for the sake of seeing what happens collaboratively—to come up with something spicy with drag legend Anna Conda. Both of us being politically outspoken creatures, we decided to present a three-part epic number that reflected the tumultuous moment we were in.
After the first two parts (a bewigged critique of the bank bailouts, Sarah Palin, and the Tea Party to "Free Money" by Patti Smith, and a scathing indictment of the oil industry and climate change deniers to Ke$ha's "Til Tok") we needed a big finish, as we wrapped the now-oil smeared, emotionally and physically drained, and mostly naked Anna, in emergency orange fabric and hurricane fencing, and placed a flashing light in her upraised hand: the Statue of Liberty as a beacon of panic.
Naturally, our thoughts both flew to Sinéad O'Connor's monumental "Troy," an near-miraculous anthem of self-realization via burning it all down, an endurance challenge for any queen, let alone one who had already performed two giant numbers in a row. It was gorgeous.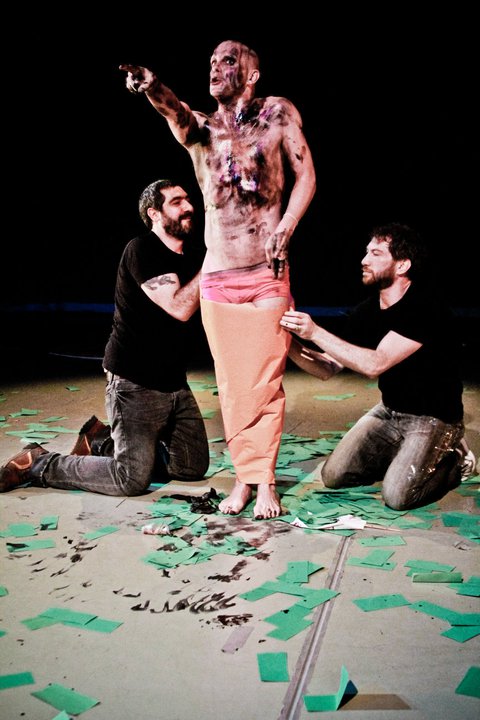 "Troy," like the cacophonous, genius album it was from, The Lion and the Cobra, landed like a bolt from the Irish blue to queer teens searching for alternatives to the radio-friendly dance-pop we were told was the only music we could identify with. (And that was if we even got that message in those dark and isolated times.) One of the touching things that happened among Gen X when Sinéad (later known as Shuhada' Sadaqat) passed away last month was a social media outpouring of personal stories about how that album changed so many young queer lives—if only we'd all known we were having the same experience back then, we might have not felt so lonely.
Sinéad was a drag aspiration almost from the start—a woman with a shaved head and fierce, defiant eyes on the covers of major magazines and on TV was obviously, androgynously ground-breaking—and I've seen countless deeply emotional deliveries of Lion and the Cobra selections and goofy spoofs of the world-conquering "Nothing Compares 2 U."
So it's only natural that the queer and drag community pay tribute to this publicly supportive hero and inspiration, when Nothing Compares 2 U: A drag celebration of the music of Sinéad O'Connor comes to Club Oasis, Sun/20 at 8pm. organized by longtime drag tribute specialist and performer trixxie carr, the show features Glamamore, Fauxnique, Suppositori Spelling, Miss Rahni, Hollow Eve, Dusty Porn, and Queera Nightly bringing a diverse array of interpretations to Sinéad's songs.
I spoke with trixxie about her own experiences with Sinéad's music, and how the show came together.
48 HILLS You've hosted and performed drag tributes to goth heroes and '80s pop superstars, so you're the perfect performer to host this tribute. How did you connect with Sinéad's music growing up?
TRIXXIE CARR Sinéad was so influential on me and so many of my friends in the best of ways. Her music is so true in spirit, her voice is so unique. I remember hearing it first on the radio, and then watching her on MTV (every time I got to a house with cable!) and being mesmerized. There is a sincerity in her voice that just cannot be faked, she was always so real and so vulnerable and strong. My friend had her record on repeat at her house every time I came over for like a year, and we would dance around her room to it and bands like Operation Ivy and Blatz: Sinéad was one of those musicians who was just punk AF even though she was being played on the Top 40 stations.
I remember I was one of those kids who would be told to be "quieter" when I sang in choir and to try to "blend" more. Sinéad a singer who I wanted to be like, so I would just sing louder. She was a rebel. The first music festival I ever went to was WOMAD in SF because I wanted to see her live. Every time I heard her speak it made such an impact, she was such a multi-dimensional person and took opportunities to speak up on behalf of others, in a way that reminded me of the people who came to my rescue and became my friends when I felt like a total outcast. And then realized that I was a total outcast, and that there was actually a benefit to being an outcast in an insane society trying to gaslight you into thinking you should minimize yourself—you find others like you to stand up for and stand up with, and eventually you start working together to change society and culture and the whole thing.
Alot of times you can do that just by being yourself when you're in the spotlight, and supporting others in doing that too—she was definitely always that kind of performer. She was a protest singer who could take out her guitar and just sing her guts out. When I was younger I used to do that at punk shows. I am trying to do it more often now too.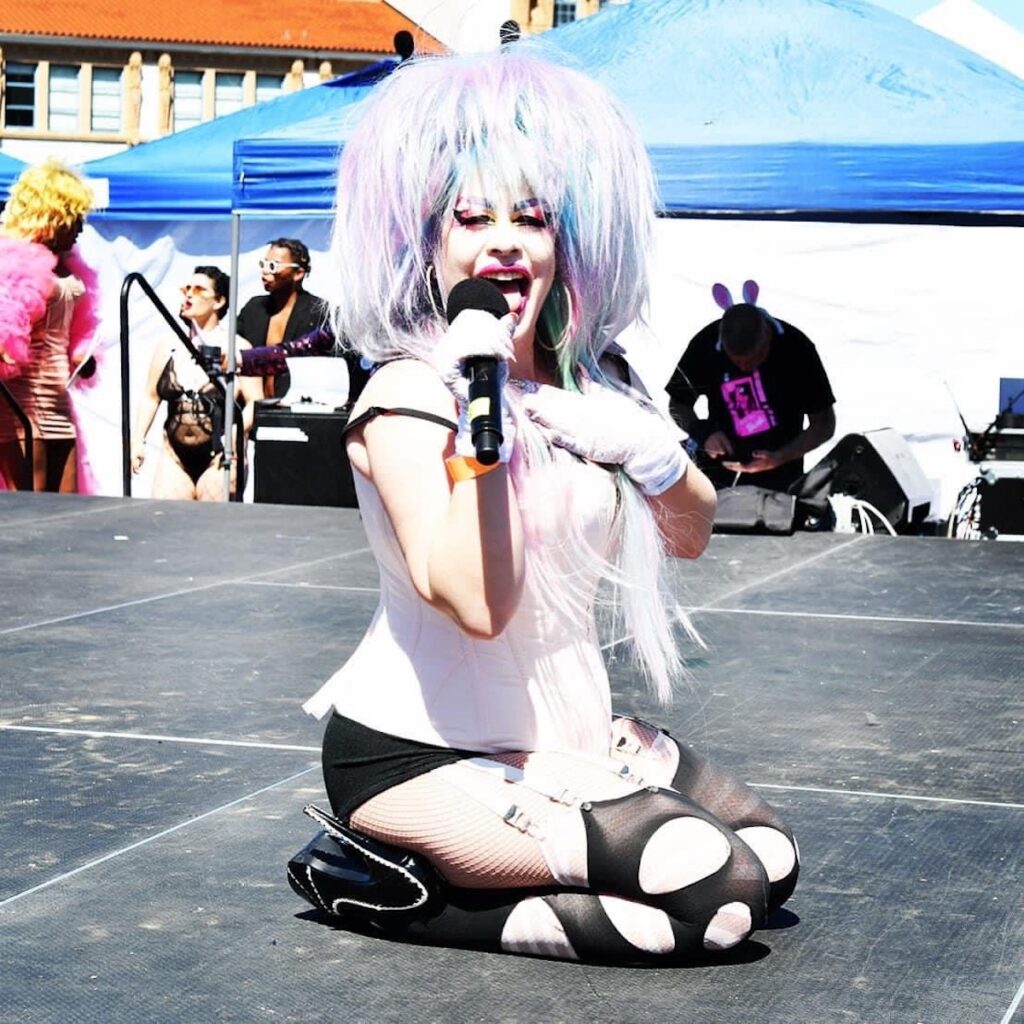 48 HILLS And now as a drag performer? Have you performed her songs before?
TRIXXIE CARR It's kind of crazy to think that I haven't done drag to Sinéad, but it's probably because I always want to sing her music—to shout along with her! As a feminist I always thought Sinéad would have absolutely gotten what I was doing when I started doing drag. Back at that time there were some other women drag performers for sure, but way less than now and in way less places than now. But as a musician and as a drag performer, channeling her words and her energy is so powerful. Her music is the kind of poetry that lends itself to the drama and interpretation that drag queens do so well. It's a cathartic experience to listen to her, so to perform to her will be, too.
Sinéad was an independent thinker, someone who wasn't afraid to stand in the spotlight and speak her truth, and drag performers have always had to have that courage. Even when being funny, we are in front of people being constantly judged in so many ways. To do ourselves justice we really have to stop giving a fuck what people think and show who we are without fear of judgement. We have to be rebels too—it's our nature.
I also always thought it was very important to bring political angles into drag numbers and Sinéad always did that with her poetry and her music. She brought important issues into the spotlight with her because she wanted people to talk about them and they did. It's hard to be saying things people aren't ready to hear, and to take the attacks that come for daring to make people uncomfortable. But she did, and she inspired my generation for sure to do so as well.
I think that aspect of her work, along with the sheer emotional beauty of her music, is going to be just wonderful to celebrate in a drag context and with an audience full of her fans.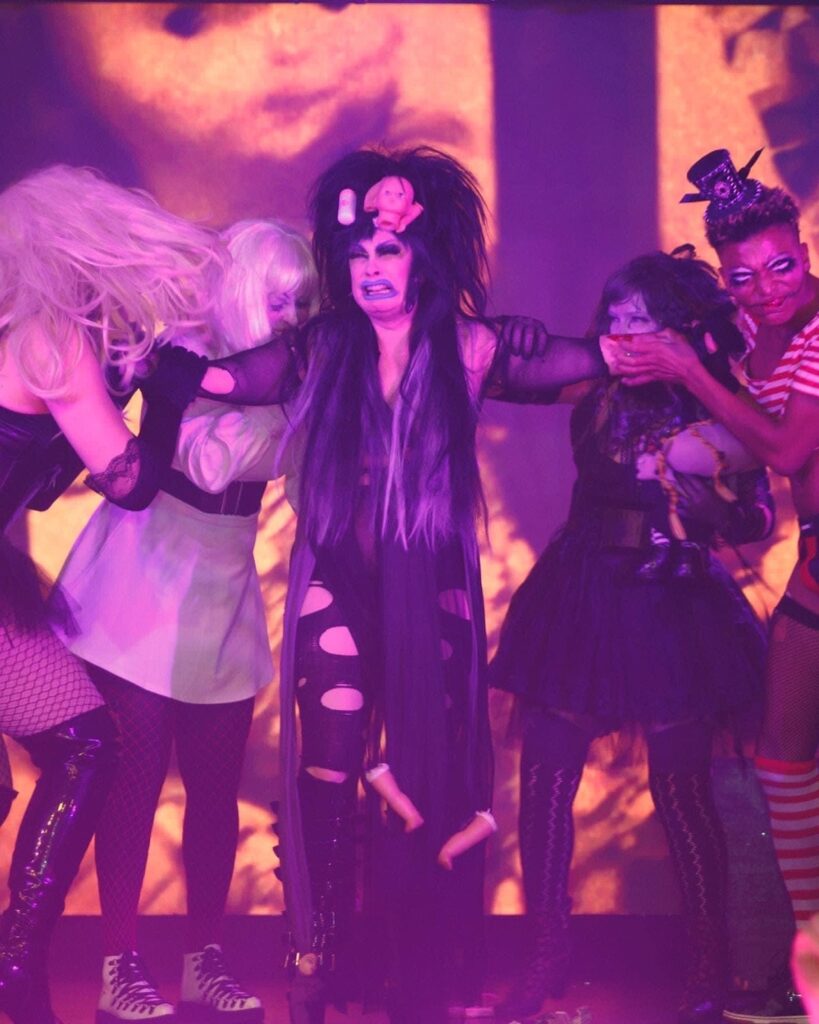 48 HILLS You have such a variety of performers taking the stage—how did this tribute come together? And can you preview any of the numbers being performed?
I can't give any previews because even I don't know what to expect! But I can say every song is going to be amazing, because they will all be Sinéad!
I can also say that this is an iconic cast of performers that all love her music and are going to bring epic numbers. I trust every one of these queens to absolutely blow the audience (and me) away. I have known some of these performers for many years now, and I have been inspired by each and every one of them when I have watched them onstage, so that's why I reached out to each of them for this show. They all can take my breath away. I basically had barely any time to put the lineup together and thought, "Who do I know that would want to be part of this, be able to serve justice to her music, and are they available?!"
And I'm so lucky that they were because it really was fated to come together. I feel so much joy when I look at this lineup —it is full of love and talent and bravery and friendship, and that is going to be so beautiful to share with everyone.
48 HILLS What are some of the ways that Sinéad/Shuhada' Sadaqat's spirit still lives on through the drag scene and in this wild and often depressing SF time?
TRIXXIE CARR I keep saying, punx not ded, just in drag. The truth is always going to be inconvenient for people who want to manipulate it, and I think Shuhada' Sadaqat was always someone who needed to live in her truth and would not be manipulated into watering down her voice. Drag performers are concentrated truth tellers. Even when we use comedy and misdirection, we have the ability to reveal uncomfortable truths, and start dialogue around subjects that are taboo or being avoided by the mainstream—even our own scene's "mainstream."
To stand on a stage alone, which every queen does at some point, and believe in your own power and validity as an artist regardless of the opinions surrounding you is something that I feel like is very in the spirit of Sinéad. She championed diversity and respect and human rights, which are values integral to our drag scene and which we are trying to champion as well.
The reason the drag scene [Trannyshack] I came out of happened was because we were basically misfits and punks and broke-ass club kids who loved incredible and unique music, and wanted to invite all the weirdos and beautiful freaks into the club and onto the stage to celebrate each other and party together and find each other. Well, and because of Heklina working her ass off. In the last show we did together we actually sang some of a Sinéad song, "Red Football."
But my point is that this kind of scene only happens when people step out of fear and into love and community, and share the resources they do have. I believe Sinéad wanted that as well. She was independent and brave, while also being a whole and vulnerable person in front of all of us. We are so blessed to have had someone like that share themselves and their music. We honestly wouldn't be the same as a society if she hadn't made such an impact with her platform and her bravery. She stood up for people and tried to shine her light onto them when they needed it.
And like a drag queen, her voice is beautiful and terrifying in its exceptionalism, real and also beyond limits, unexpected and yet absolutely needed and somehow so intimate and familiar while being untouchable. And strong from a place of what is usually judged from the outside as weakness. A phenomenon. I can't wait to celebrate her her music with this incredible cast of queens and all of you who are going to show up for Sinéad and her legacy!
NOTHING COMPARES 2 U: A DRAG CELEBRATION OF THE MUSIC OF SINÉAD O'CONNOR Sun/20, 8pm, Oasis, SF. More info here.