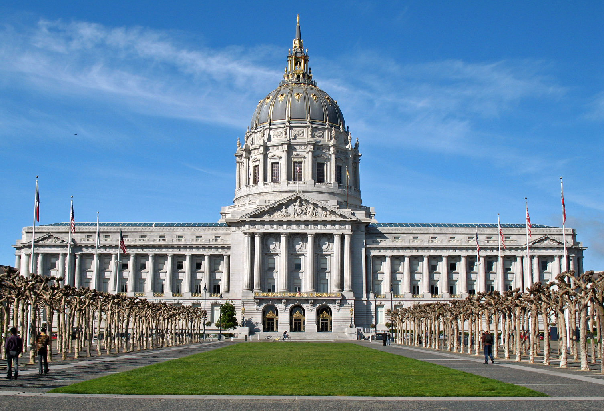 By Tim Redmond
When Sup. David Campos was seeking support for his bill to raise relocation fees for Ellis Act evictions, he asked the mayor to sign on. During a Question Time session at the Board of Supervisors, Mayor Ed Lee said he wasn't pushing any local efforts: "All roads [to Ellis Act reform] lead to Sacramento," he said.
He repeated that line when I asked him why he refused to sign the Campos bill, which became law without his signature. It's all about the state Legislature, he said.
Sen. Mark Leno, with the support of the grassroots group Tenants Together, made a huge effort to get Ellis Act reform passed in the state Capitol. He used his exceptional skills to get the measure out of the state Senate. But it stalled in an Assembly committee, and is quite likely dead for this session.
That's not the fault of Leno, or of Assemblymember Tom Ammiano, who had his own Ellis bill and worked hard for Leno's. Real-estate interests have long dominated the state Legislature, and it's almost impossible to get good pro-tenant bills through.
So now we're back where we were several months ago, and it's fair to ask: Do all roads now lead right back to San Francisco City Hall? And where will the mayor be?
The state Legislature has a long history of imposing mandates and limits on local government, for good and for ill. The Brown Act and the California Public Records Act force cities and counties to do business in public, which is good; the Ellis Act and the Costa-Hawkins Act restrict how cities can protect tenants, which is bad.
But even when state law seeks to protect landlords and property owners, there's a lot that creative local governments can do. And that's where the battle over tenant protections will be fought for the rest of 2014.
It starts with the anti-speculation tax, which is going to be a top priority for tenant groups this fall. The measure's aimed at taking some of the insane profit out of evicting tenants and flipping buildings, turning them from rental housing into tenancies in common.
It also addresses the problem that Leno talked about when he presented his bill to an Assembly committee this week: Long-time landlords, people who have owned their buildings for many years, don't tend to be Ellis Act evictors. The evictions come from out-of-town investors and speculators who have no interest in San Francisco or rental housing, but want to make a quick buck at the expense of tenants.
Initially, tenant activists wanted to tax the profits that speculators make, but that turns out to be illegal (again, a problem with state law: Local government can't tax income). So instead it's a real-estate transfer tax (which local governments are allowed to impose).
Local governments are also allowed to set a statutory relocation fee for Ellis Act evictions; that was how Campos got the rules changed to make it more expensive to evict a tenant and to give the victims of Ellis evictions a fighting chance to stay in San Francisco.
The state isn't funding affordable housing at the level it should, but cities still control land use. So Sup. Jane Kim was able to come up with a local law that will make market-rate housing more difficult if San Francisco falls behind on affordable housing – creating an incentive for private developers to work with the city on creative solutions to building new lower-cost housing.
All of these laws represent creative uses of the authority of local government at a time when the state government remains a problem. As we continue to struggle with a tech-job-driven housing crisis, city officials are going to have to keep looking for more.
And so far, although Ed Lee is mayor of San Francisco and not governor of California, he has looked outside the city for solutions to the housing crisis and sought to place the blame on forces that, despite the best efforts of the city's state delegation, are somewhat beyond our control.
So back to you, Ed: What are you going to do when all roads lead not to Sacramento, but to City Hall?