By Tom Temprano
JANUARY 30, 2015 — It isn't every day that you find yourself caught up in what, aside from an unfortunate luggage incident on 11th Street, might be the city's most head-scratching and suspenseful whodunit news story.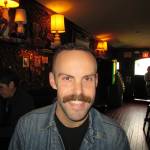 Folks may not know that one of my hats over the past four years has been to serve as the co-chair of the Soma Stabilization Fund Community Advisory Committee, and I have the honor of providing grants to Soma-based nonprofits and causes to help stabilize residents and businesses in the most volatile neighborhood in San Francisco. We have used money that developers in Rincon Hill paid into the fund to do some great work like helping United Playaz purchase their building on Howard Street and assisting the San Francisco Community Land Trust in buying a building full of Filipino seniors and families to keep them from getting evicted.
A few weeks ago we were told that $1 million, which had been earmarked for important infrastructure projects like upgrading Soma's parks and installing crossing lights and pedestrian safety improvements at dangerous intersections, had gone missing. On Monday the Chronicle's JK Dineen reported that nobody – including the city of San Francisco, ABAG, which held the funds in its accounts, and the developer whom ABAG had supposedly given the million bucks to without telling us – knew where the money was.
Now, in a twist that sounds like something out of an episode of Law and Order, the Chronicle is reporting that the person in charge of ABAG's finances has suddenly vanished and may face a federal investigation. The money was transferred into a fake company, through a fake name. At this point, for all we know, that cash may be floating in the form of a yacht on the way to Mexico.
Unfortunately, this isn't some diamond heist. Whoever was responsible has stolen money that was intended for the community. Our committee has spent several years working to identify projects to use this money on that were of an incredibly high need in a neighborhood with the city's fewest parks and most dangerous streets.
The bottom line is that this money was stolen from the parks and streets of Soma, and I won't stop fighting until we get it back into the community where it belongs.
The SoMa community is organizing as we speak so stay tuned for a press conference and a hearing called by Supervisor Kim to get to the bottom of this whole whodunit.
As I drove past the fire on 22nd and Mission Wednesday night, I did my best to remain optimistic, despite seeing a terrifying stream of flames and huge clouds of smoke billowing out of the building.

Unfortunately, one resident at 3200 Mission passed away in the fire and 54 residents, many of whom were Latino families, have lost their belongings and also their homes for the foreseeable future. These residents, long-time Latino tenants in rent controlled apartments, are already most at risk for displacement from their neighborhood and this fire just dramatically expedited their exodus.
I asked Tommi Avicolli Mecca from the Housing Rights Committee to assess the situation and he noted that under rent control, tenants have a right to return at the old rent after the place is repaired but that unfortunately there are no relocation benefits for fire victims. (Tommi noted that any tenants affected can stop in or call during HRC clinic hours for tenant rights counseling. Hours are Monday-Thursday 1-5pm at 417 South Van Ness.)
I've been doing a lot of thinking about these families and how we can work toward helping them from being forced out of the city for good as they wait for the building to be repaired. Admittedly my current thinking is colored by the constant refrain of 'home sharing' that I hear around me in San Francisco.
Sharing isn't only about giving somebody something they want (a room to stay in while visiting San Francisco) in exchange for something you want (money to help you pay the mortgage or rent). It can also about giving someone something they desperately need even when they aren't able to give you something of equal value in return. In fact, I would argue that oftentimes the latter is a far more accurate real world definition of sharing.
What if Airbnb reached out to its many hosts in San Francisco to see if anyone would be willing to offer up a spare room or rooms to displaced residents from this latest fire while the building was renovated? Better yet, what if Airbnb actually offered to cover the costs to its hosts to do so? After all this is a $13 billion dollar company that could certainly stand to generate some goodwill in the city that it owes $25 million in back taxes to.
Or maybe we could look into housing these residents at one of the 30,000 vacant San Francisco homes that the Anti-Eviction Mapping Project has identified?
And what about the many small businesses that were part of the Mission Market that were displaced in the fire as well? How about some of the many (oft maligned) new condo buildings popping up in the neighborhood offer up their currently vacant ground floor retail spaces to house these businesses until they can return as well? We can start with the giant condos right next door that miraculously survived the fire and have plenty of ground floor retail to go along with their $7,500 rental prices.
San Francisco lost one of its treasures on Thursday night with the passing of Cookie Dough. For the past week, all of us have had Cookie in our prayers since she slipped into a coma while in Puerto Vallarta to reprise her role as Sophia in the ever-popular drag version of Golden Girls. She was able to be flown back home to San Francisco and be around her loved ones when she passed.
Cookie was one of those people whose smile lit up an entire room. In the world of drag queens where throwing shade is a Super Bowl-level sport, nobody ever had anything but wonderful things to say about Cookie – a distinction that few if any other queens can claim.