On Dec. 12, 1975, an arsonist set fire to the Gartland Apartments, a low-income residential complex at 16th and Valencia, killing at least 14 people (including an infant) and injuring many others. The building had been cited repeatedly for a lack of fire extinguishers, fire alarms, and numerous other code violations.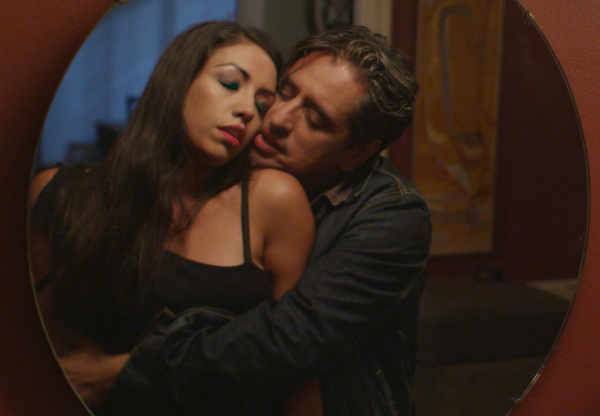 Nobody was ever charged in the case, and for more than a decade, the site remained an empty hole in the ground. I saw it every day when I rode the 22 Fillmore to work at the old Bay Guardian office in the Mission. Graffiti on the side decried landlord arson – and indeed, nearly a dozen other buildings had burned in the area in the past year, and many activists argued that landlords with older properties wanted to take advantage of an expanding real-estate market.
Now there's a great new movie out loosely based on that story, and it's showing at the Roxie Thursday/10 at 7pm.
The Other Barrio is adapted from a short story by SF Poet Laureate Alejandro Murguia, published in the book San Francisco Noir. It's produced by Lou Dematteis and Dante Betteo and stars Richard Montoya as a city housing inspector named Roberto Morales who investigates a suspicious fire in a residential hotel.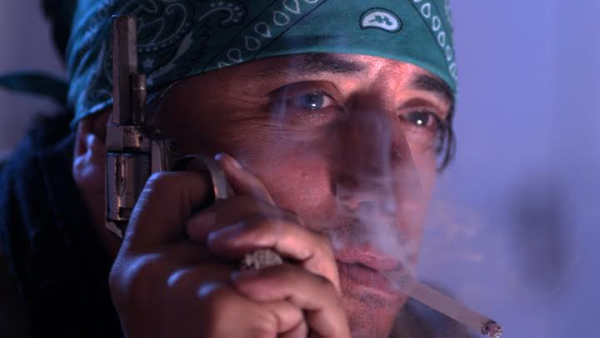 The cast is entirely local. It was filmed almost entirely in the Mission. And it's captivating in its Noir quality and its politics.
I met Dematteis last week at a café in the Mission. He told me he and Bettteo had been talking about doing a series of short films depicting stories in San Francisco neighborhoods, and Betteo was in City Lights when he picked up a copy of San Francisco Noir and read Murguia's tale.
He tracked down the poet, send him emails, tried to call … and Murguia didn't respond.
"The he was talking to me and he told me he had found this great story by this writer who wasn't getting back to him, and I asked him for the name, and he told me it was Alejandro, and I laughed. We're old friends."
So Dematteis called Murguia, who said he'd been meaning to get back to Bette out hadn't gotten around to it … and they started turning the short story into a film.
In the classic fashion of independent film, most of it was self-funded. The two found some investors, racked up a credit card they're trying to pay off, and went to work. It became pretty clear that this film would take up all the time and money they had, so the idea of a series of shorts went out the window.
The movie is set in the present, and opens with a skyline shot of San Francisco, then fades into the Mission, where a Google bus fills the screen.
Morales is at the county morgue, where he is looking at the bodies of the seven people killed in the fire. He launches into one of a long string of wonderful Dashiell-Hammett-style monologues about the speculators who are "calculating how much it would cost to run everyone out of here."
Back in his office, the boss tells him to find a report showing that the hotel was a fire hazard. Morales tells him the place had problems – rats, for example – but nothing that would cause a building to burn. The boss insists: The place must have been a fire trap. How else would it have caught fire?
Morales, of course, knows it was arson, but the city doesn't want to admit that. It gets serious when a couple of thugs working for a guy named Callahan, a developer type who "walks around City Hall like he owns it," grab Morales and take him to their boss, who tells him to quite being so curious.
The city establishment, including the police, want to hang it on Callahan, saying it's his fault that the place wasn't properly cited for fire safety.
There's a former lover turned lawyer for maybe the shadowy landlord, an insurance scam leading to gentrification, a "builders' association with a blueprint for the Mission," drag shows at Esta Noche and a performer who is killed for telling the truth, a sex scene where Morales has to be sure the lawyer isn't wearing a wire … it's all there.
Along with Morales talking about all of the dead people, the ones from the fire and the ones from the old Mission he knew, now headed "on the 14 Mission to Colma," to "the Other Barrio."
The production values are art-house, with a lot of dark and smoky scenes. The acting is mostly great, and sometimes a little shaky. But I've watched it twice, and I'm making my kids watch it, and you ought to go to the Roxie and watch it. This is San Francisco history, played out today – and it's a great story.