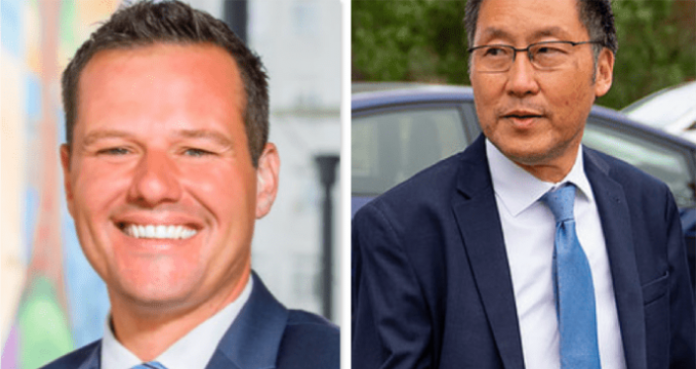 The new Board of Supes is sworn in Jan. 8, and the first order of business will be electing a president. The process has run the spectrum from entirely expected and predictable (Tom Ammiano in 2001) to contentious (Matt Gonzalez over Aaron Peskin and Sophie Maxwell after seven rounds of voting in 2003) and unpredictable (David Chiu, in his first day on the job in 2009).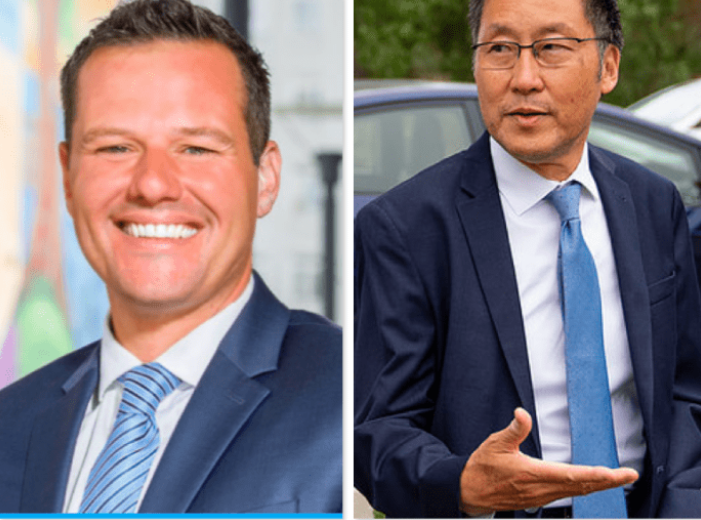 As of today, I don't think anyone has lined up the six votes needed, and there's a lot of discussion among the potential candidates(I can count at least five) and their supporters. There are at least six and probably seven progressive votes, so the left should be able to elect a candidate who politically will be a counter to the mayor.
The board meeting will start at 2pm. There will be nothing else on the agenda.
There will, on the other hand, be plenty of parties to celebrate the new supes. All six will likely have some sort of reception in their offices after the meeting. You won't have to wait until the official swearing in to party with Matt Haney; he's holding a community swearing-in event Sunday/6 at Glide Memorial Church, 330 Ellis Street. 1:30pm.    
There's a Chinatown Community Banquet Monday/7, hosted by the Community Tenants Association, the Chinese Progressive Association Action Fund and the Rose Pak Democratic Club celebrating the election of Haney, Gordon Mar, and Shamann Walton and Rafael Mandelman. 6pm-9pm, New Asia Restaurant, 772 Pacific, $50. RSVP info@rosepakdemclub.org.
Haney, Mar, and Walton are celebrating their inauguration Tuesday/8 at the Great American Music Hall, 6pm. Info here.
As I hear of more events I will add them to the list.
The Democratic Socialists of America holds a kickoff for its Transit Justice campaign Friday/4. DSA, which has become a significant factor in SF politics, is asking
How can we build a more just and accessible public transit in San Francisco? Come to the kickoff meeting to envision a truly "transit first" system that serves all residents, whether they live centrally or not!
6pm, 350 Alabama.
Chronicle columnist Willie Brown is suddenly recognizing that policies he supported for most of his career are now damaging the city. He bemoans the death of Gump's:
Shed a tear for Gump's, the latest longtime San Francisco institution to go by the wayside. Gump's is just one of many fashionable stores in and around Union Square that has suffered from skyrocketing rents, downtown traffic gridlock and an aging clientele.

It may be time for San Francisco to start thinking about some type of rent control for retail outlets. Otherwise, we are going to have a downtown made up of chain stores, coffee shops, empty storefronts and the homeless.
One: Skyrocketing rents and the traffic gridlock are largely due to the tech invasion (and the deregulation of the cab industry in favor of Uber and Lyft) that the mayor he backed and convinced to run for a full term, Ed Lee, promoted.
Two: Brown knows full well that the state Legislature – which he controlled for many years – banned cities from imposing commercial rent control in 1987, when he was the all-powerful speaker of the Assembly. He could have stopped that (in the same way he could have killed the Ellis Act or Costa-Hawkins, the way David Roberti did until he was termed out). But on his watch, the real-estate industry ruled.
It's fine to say you were wrong and should have done things differently. It's not fine to pretend the policies of your entire political career didn't happen.