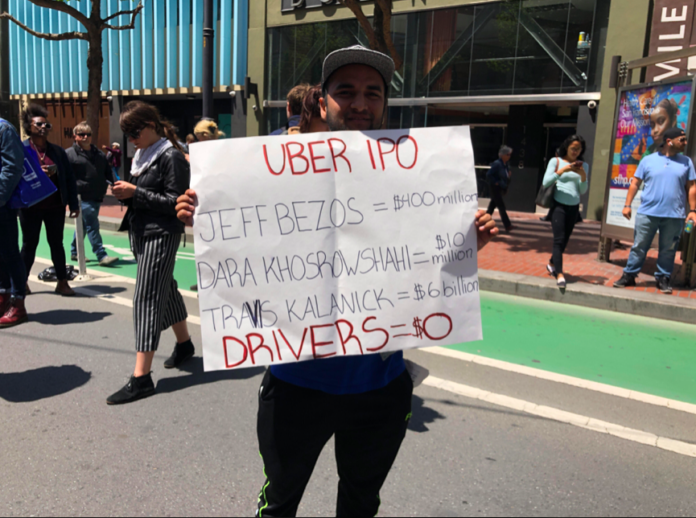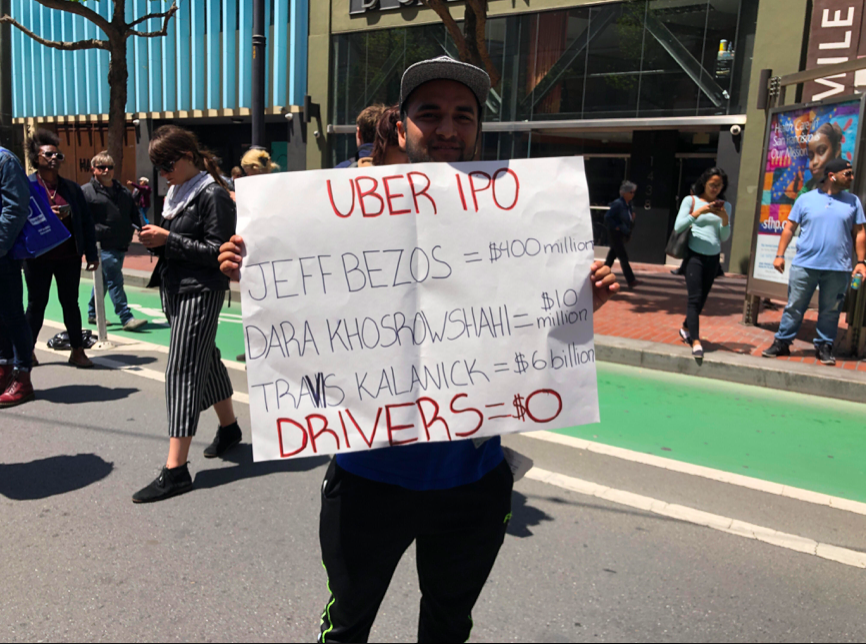 The gig economy and its problems are big news all over the country. California is moving to crack down on some huge, profitable companies that use (for example) drivers as "independent contractors" and pay no social security, disability, or health benefits for their workers.
Tech companies love this model – they get all the benefits and none of the responsibility. Uber can randomly change the amount it pays its drivers, randomly fire anyone who it doesn't like, and randomly change all the rules. You don't like it? Don't drive any more (and never mind that you may have bought a car and taken on a loan based on Uber's false promises).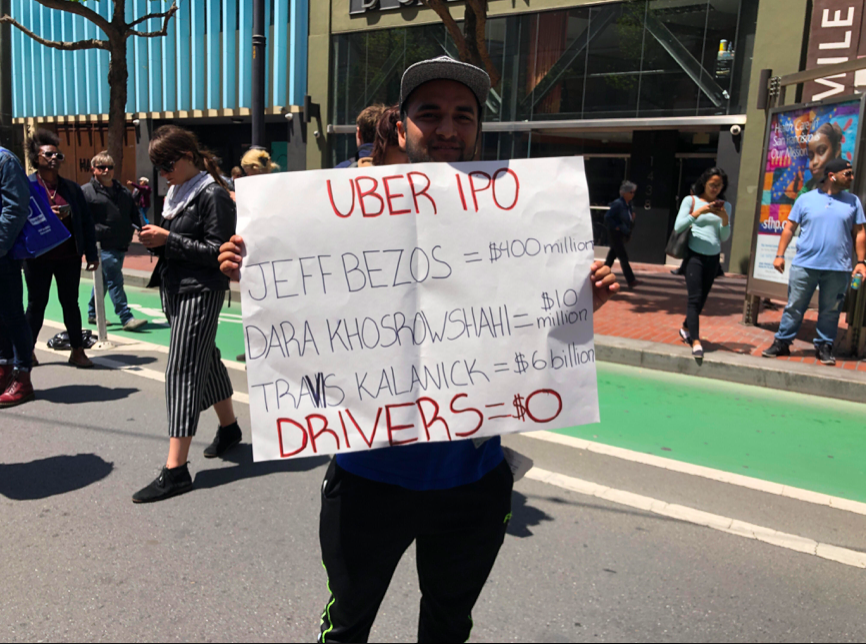 The state law that's pending now, AB 5, has Big Tech freaking out. It's complicated: Hollywood is also freaking out. Newspapers and magazines that use freelance writers are nervous, as are some freelance writers. The bill already exempts lots of professions, like lawyers and accountants and real-estate agents who have long worked as contractors.
It's another example of how Big Tech's modus operandi– break the laws, ignore the rules, ask forgiveness later – has created a new mess for everyone.
"Disruption," that Big Tech watchword, sounds great – until it hits the ground, and people who have jobs and lives and used to have a certain degree of stability are devastated by it. And government tends to be way behind.
The Board of Supes Public Safety and Neighborhood Services Committee will hold a hearing on all of this Friday/28. It's not clear what San Francisco can do locally – the Big Tech companies love to go to Sacramento and get local rules overturned, which is why Uber and Lyft exist – but there's one clear question the committee members can ask:
Why is the city spending money supporting companies that screw their workers?Why is it okay for city workers, using city money, to take Uber and Lyft to events?
The meeting's at 10:30am, in City Hall Room 263.
The Planning Commission will hear a report Thursday/27 on a housing measure making its way through the state Legislature that would have significant impacts on the city.
SB 330, by Sen. Nancy Skinner of Berkeley (who once upon a time, when we were both a whole lot younger, was a stalwart progressive who seemed to understand economic inequality, the failures of markets, and the need for regulating development) would make it easier for private market-rate builders to construct housing in cities like San Francisco.
The measure would declare a "housing crisis" in the state – but notice it doesn't use the term "affordable housing crisis" – and override some local laws.
From the Planning Department analysis:
The bill establishes a mechanism by which housing projects may submit a "preliminary application" and essentially vest the project under the zoning regulations in effect at that time. This would be a significant change to current practice in San Francisco, where projects review is often delayed and complicated by new or changing local requirements that can apply retroactively.
Also:
The bill's prohibition on new design standards after January 1, 2018 that do not meet the definition of "objective standards" would pose a significant disruption to the City's design review process during the next five years. Specifically, the Urban Design Guidelines (UDGs), which were adopted in March 2018, would become more difficult to implement under the bill, as such guidelines generally are not quantitative in nature and require a level of context-specific review that are difficult to convert into "objective" standards. The Central SoMa plan, adopted in late 2018 generally applies the UDGs and would be similarly challenged by the bill, as would design guideline efforts currently underway in the Hub, in the Calle 24 cultural district, and in the Polk/Pacific Special Area pending before the Board of Supervisors
As we reported on this, SB 330 seeks to limit the number of public hearings on a housing development to five. But:
SB 330 defines "Hearing" to include "any public hearing, workshop, or similar meeting conducted by the city or county with respect to the housing development." [Section 695905.5 (b) (2)] The vagueness of the language is troubling: what constitutes a meeting "similar" to a public hearing or workshop? Indeed, what constitutes a workshop, a meeting that, to my knowledge, and, crucially, unlike a noticed public hearing, has no legal definition or status? Testimony taken at a public hearing can be used as the basis of a lawsuit. To my knowledge, that is not the case of testimony at a workshop or "similar meeting" (whatever that means).
It is, Sup. Hillary Ronen noted, "a bludgeon approach to what we all agree is a true crisis."
The bill, like so much of what Sacramento is doing today, starts with the (inaccurate) assumption that the reason we have a housing crisis is local regulation. It contains not one dime for new non-market housing. It relies entirely on the private market to solve a problem that all the available evidence shows cannot and will never be solved by the private market.
The commission doesn't need to take action on this – but the members can certainly raise some questions. And they might consider – as could the supes – opposing this bill.
I remember when Skinner was running for Berkeley City Council in the early 1980s, as a real left-progressive. But as economic geographer Michael Storper points out, the private-sector solutions have so dominated the mainstream of debate that even an old Berkeley leftist who was once allied with Ron Dellums and Gus Newport is now on the side of a political philosophy put forward by her and my old nemesis, Ronald Reagan.
The commission meets at 1pm, in Room 400, City Hall.