ARTS FORECAST I honestly have no idea how one would wrangle an organization that puts on such a huge annual film festival—more than 60,000 attendees, 100+ films and programs from all over the world, multiple venues and extracurricular events. Oh, and it's queer! Well, new Frameline Executive Director James Woolley will show us how it's done.
Hailing from Australia, with experience at Melbourne International Film Festival, Brisbane International Film Festival, and Sydney Gay And Lesbian Mardi Gras, Woolley may open our eyes a bit more to what's going on LGBTQ-wise in that part of the world. (Actually, thinking about it, some of my favorite classic gay flicks come from Down Under: Priscilla Queen of the Desert, Sum of Us, Head On, and that forever queered classic Muriel's Wedding.)
Anyway, not to pounce too much on the Ozzie thing. But if you see him out and about at the bars, buy him a beverage and give him a good luck shoulder pat for taking over the longest-running LGBTQ festival in the world, and one of the coolest film festivals in general. You cab read more info about Frameline and James here.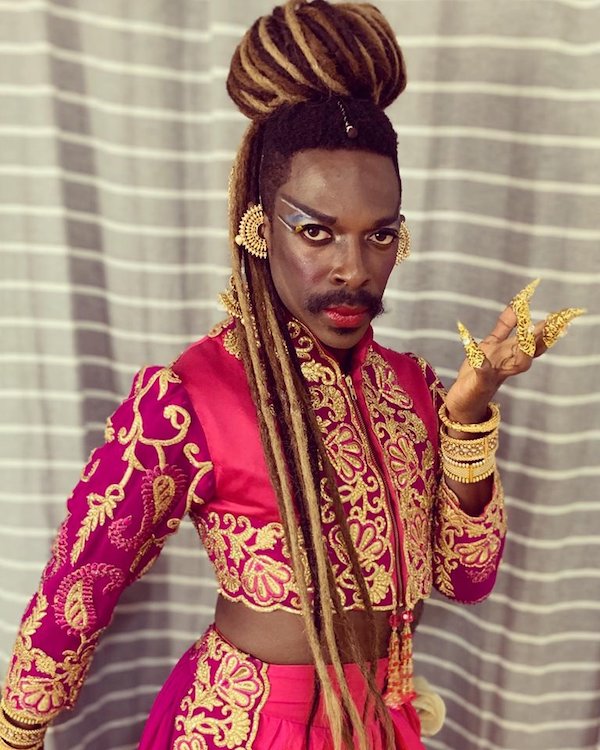 STAGE HOUSE OF JOY Set in a harem at the beginning of the end of the Mughal Empire, this action-adventure romance certainly has a unique angle. But with an amazing cast, including Rotimi Agbabiaka, and the Cal Shakes expertise, I'm wholly intrigued. Plus, certain themes are eternal: "Once upon a time and place, in something like 17th century Delhi, an imperial bodyguard risks her life to fight for what's right…." Through September 1. Cal Shakes, Berkeley. More info here. 
STAGE BORDER PEOPLE If you haven't caught Dan Hoyle's groundbreaking work of empathetic prestidigitation—perfect for this time when we must imagine ourselves in others' shoes—first read this excellent profile, and then hie thee to the Marsh, where 'Border people' has once again been extended. Through August 30. The Marsh, SF. More info here. 
MUSIC/FILM PURPLE RAIN This benefit screening of the Prince singalong classic helps raise funds for awesome online community radio station BFF.FM. Featuring a costume contest + live Prince DJ set with BFF.fm DJs Cosmic Amanda, Powell Pressburger, and Chaki before the movie, heeeeey. Thu/22, 6:15pm. Roxie, SF. More info here. 
STAGE DON'T YOU DIE ON ME Comedy troupe Killing My Lobster remains insanely hilarious. "Move over Die Hard! There's a cavalcade of hilarious, butt-kicking women breaking down the door. Whether you're dangling from the edge of a building or you're the hostage of an eccentric, cackling villain, you're about to get saved. Or not. It's like Batman but with more emotional labor, and not here to take your crap." Thu/22-August 31. Flight Deck, Oakland. More info here. 
MUSIC HERBIE HANCOCK & KAMASI WASHINGTON Incomparable jazz innovator Herbie meets transcendent contemporary ecstatic jazz standard bearer Kamasi outdoors at the Greek. Such a perfect pairing on a summer night. Fri/23, 7pm. Greek Theatre, Berkeley. More info here. 
MUSIC S&M2: METALLICA AND THE SF SYMPHONY Although the last meetup of these unlikely bedfellows turned out to be one for the ages, I'm even more interested in this because it's helping to inaugurate the new Chase Center. Urban planning tightrope-walking triumph or acoustical clusterf*ck? I can't wait to see and hear. September 6. Chase Center, SF. More info here.