Our festival critic Jesse Hawthorne Ficks had a golden ticket to all the latest films debuting at the Toronto International Film Festival 2019. Check out his TIFF picks below, and revisit his previous coverage (full of gems you may have missed) here.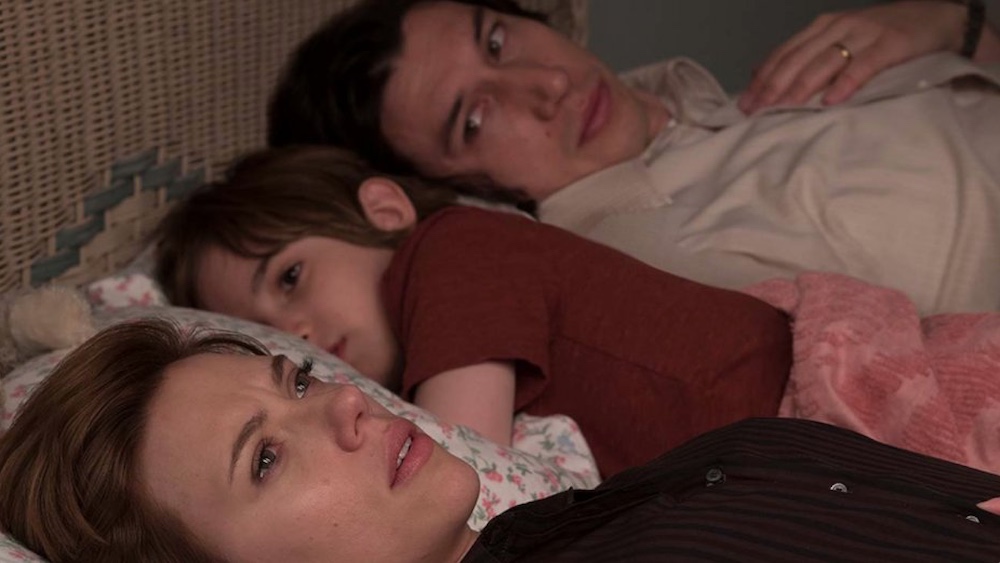 Noah Baumbach's Marriage Story (USA)
For 25 years, Noah Baumbach has been making movies on par with the era's best American filmmakers but some reason he's been hovering just left of center. His latest, Marriage Story pits "twogether" Adam Driver and Scarlett Johansson in two of the most jaw dropping performances of the year. Baumbach's movies have always been laced with an understanding of film history, but this 130 minute masterpiece may finally be the one that conjures up some major recognition. Channeling the romantic humor of Stanley Donen's Two For the Road (1967), the structural horror of Ingmar Bergman's Scenes From a Marriage (1973), the guttural sadness of Robert Benton's Kramer vs. Kramer (1979) and the autobiographical immediacy of Woody Allen's Husbands and Wives (1992).
Based partially on Baumbach's own experience of divorce (with Jennifer Jason Leigh), he had no clue that Johansson was going through her own divorce when he cast her. Needless to say, both leading actors give the kind of performances that can define a generation, not to mention the Best Supporting Cast of the year: Alan Alda, Laura Dern and Ray Liotta. As I have grown up and older, Baumbach's films have mirrored life in a certain sense. Every audience member has particular artists that they perhaps turn to, seeing somewhat of their own life reflected; Baumbach has been that for me. I've often pondered why his seemingly unsympathetic characters seem to rub folks a bit too abrasively. For me, it is exactly these kind of flawed features that make his stories so powerful, so personal. In fact, much like the characters within his movies, one doesn't always want to admit to one's self his heightened kind of honesty. Baumbach's steady and sincere cinema has finally reached a peaking point with Marriage Story. And once you have been obliterated by this greatest work, you have an unbelievably poignant career to work your way back through.
Top 10 Noah Baumbach Films (All of which are remarkable!)
1. Marriage Story (2019)
2. Mistress America (2015)
3. The Squid and the Whale (2005)
4. Mr. Jealousy (1997)
5. Kicking and Screaming (1995)
6. Frances Ha (2012)
7. The Meyerowitz Stories (2017)
8. While We Were Young (2014)
9. Margot at the Wedding (2007)
10. Greenberg (2010)
Todd Phillips' Joker (USA)
Without a doubt, Joker is the biggest surprise of 2019. Showcasing an outrageously unique performance by one of our era's greatest actors, Joaquin Phoenix, director Todd Phillips (Hangover trilogy) has crafted a darker-than-dark anti-hero that should cause more controversy than any Hollywood blockbuster of recent years. With obvious and direct nods to Martin Scorsese's Taxi Driver and King of Comedy, the film's deeper influences still have me hypnotized, days after experiencing it. In the post Q&A after its North American Premiere in Toronto, the director spoke of how capturing New York in the late 1970s/'80s was a major characteristic of the film's experience. He most excitingly referenced Chantal Akerman's poetic 1977 experimental documentary News From Home (a series of static shots on New York street corners combined with letters from her mother being read over the footage) as a movie he had the cast and crew study. He warned audiences that Joker was a "slow burn" and rightfully so. This study into the psyche of a broken person is based in such a terrifying detail, I found myself looking around the theater wondering if other audience members were syncing up with it as well.
It was like a 1981 triple bill of Abel Ferrara's Ms. 45, Brian DePalma's Blow Out and Bruce Malmuth's Nighthawks all wrapped up in an unofficial remake of Lynne Ramsay's You Were Never Really Here (2017). Trading in the obvious CGI of usual super hero films for meandering magical moments, manifesting inside the main character's maniacal, melancholy mind, made me smile. This is the kind of angry exploitation cinema that can change some people's lives. And then of course, there were multiple couples that exited the theater in quite a huff, especially during the ruthlessly violent murder sequences. Revolutionarily political, aesthetically delicious (complete with Alice Cooper-esque make-up!) and borderline irresponsible philosophies make Joker one of the most exciting Hollywood films of the decade.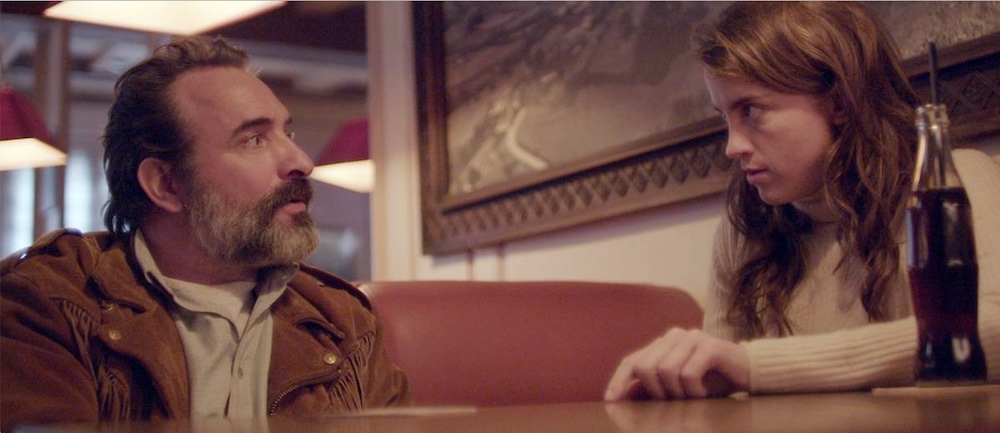 Quentin Dupieux's Deerskin (France) 
Writer and director Quentin Dupieux has made another 77 minutes of absurdist perfection, this time with Oscar-winner Jean Dujardin (The Artist) as a man whose obsession with his vintage deerskin jacket leads to stunning psychotic tendencies. Emerging on 2010 with the satirical horror cult classic Rubber (a tire comes to life and kills people with its psychic powers), Quentin Dupieux (aka French synth musician Mr. Oizo) has slowly built an outstanding oeuvre of French surrealist cinema for 21st Century audiences. While genre parodies are often hard to pull off, it's Dujardin's commitment to the disturbed character as well as a curiously offbeat supporting role by Adèle Haenel (of Portrait of a Lady on Fire) that help reinforce Dupieux's systematic sincerity of taking things above and beyond anything you would believe. While most of the late nite flicks this year at Toronto missed their mark, Deerskin is the perfect modern midnite movie.
Top 5 Quentin Dupieux Films
1. Rubber (2010)
2. Deerskin (2019)
3. Wrong (2013)
4. Keep an Eye Out! (2018)
5. Reality (2014)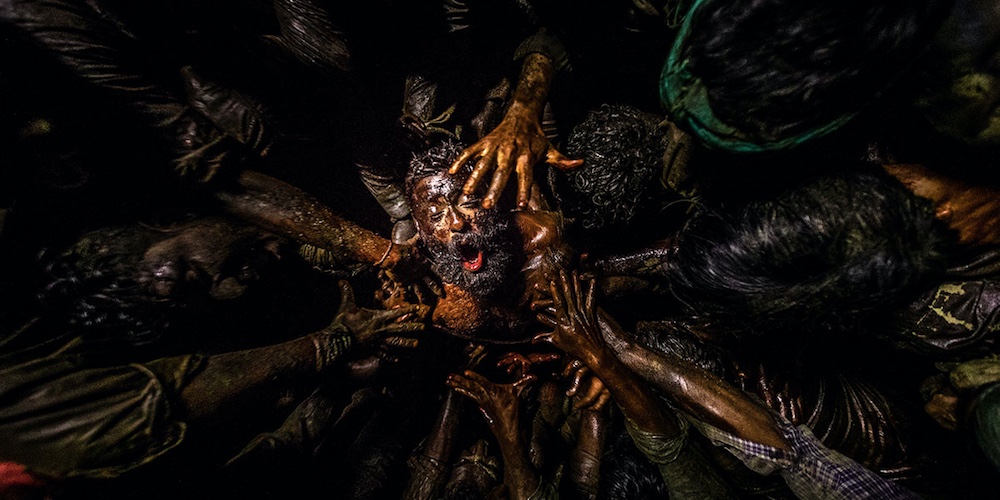 Lijo Jose Pellissery's Jallikattu (India)
Within the first 30 seconds of this mesmerizing, unstoppable, tour de force, I knew it would be my favorite film at this year's Toronto International Film Festival. In fact, I loved it so much I watched it twice! Malayalam cinema (aka "Mollywood") is the fourth biggest film industry in India and is based in the southern state of Kerala. It is supposedly known for remarkable cinematography and realistic story-driven plots. This being my first "Mollywood" experience, I was struck with the film's hyper-kinetic camerawork and editing tempo. Following a runaway water buffalo as it literally (as well as metaphorically) upends society is the wildest cinematic ride you will take this year! Laced with an absolutely pulsating soundtrack by Prashant Pillai, a second viewing is recommended for anyone who wants to unwrap the jam-packed social and political undercurrents lingering around every corner and yet unnecessary if one wants to just get caught in the primal madness of it all. Comparable to James Cameron's Aliens (1986) and John McTiernan's Predator (1987), this is smart Action cinema at its finest.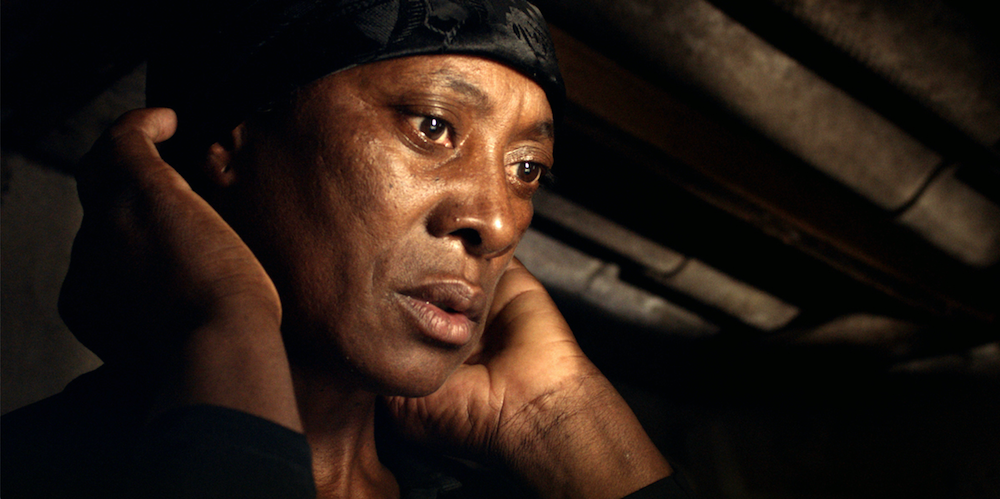 Pedro Costa's Vitalina Varela (Portugal)
Winner of the Golden Leopard (Best Film) and Best Actress at this year's 71st Locarno Film Festival, Pedro Costa's stunningly formalist approach to documenting real people, framed gorgeously within a purposefully contrived Hollywood mise en scène, had me glued to the screen for all 124 minutes. In fact, this is the most rewarding Pedro Costa experience I have had, evoking a strong desire to go back through his entire career. For those unfamiliar with or intimidated by this Portuguese guru, Vitalina Varela is the perfect place to start. Director of Photography Leonardo Samos helps transfix the audience on its real life subject Vitalina Varela, a real person who acted in his previous film Horse Money (2014). Reminiscent of Abbas Kiarostami's journey through his Koker Trilogy, as the director kept digging into his country's struggles utilizing neorealist tactics such as real locations and casting non-actors (Where Is the Friend's Home? (1987), And Life Goes On (aka Life and Nothing More, 1992) and Through the Olive Trees (1994), he starts to uncover a truth that lay just out of reach of the previous film. I could have watched 2 more hours of this meaningful, eloquent and ultimately devastating portrait.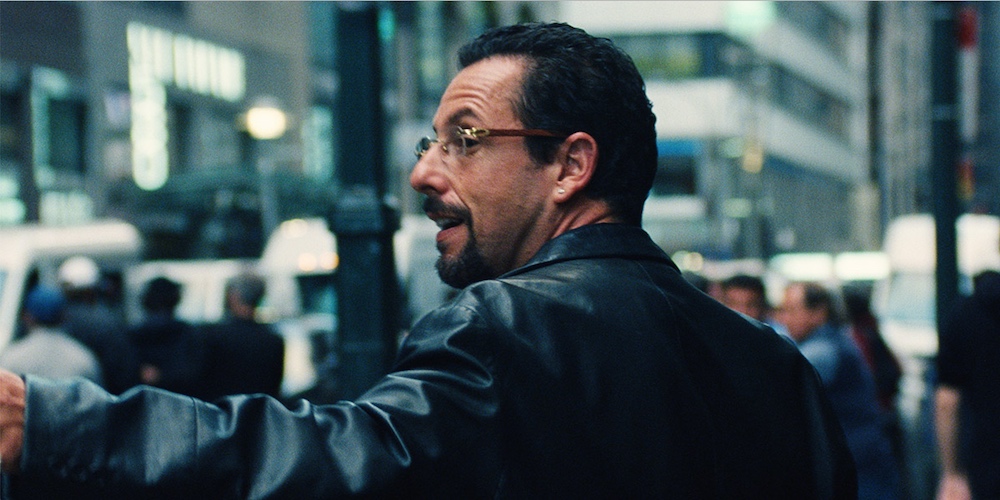 Josh and Benny Safdie's Uncut Gems (USA)
The Safdie Brothers' remarkable follow-up to their previous manic adventure Good Time, positions Adam Sandler not only within what could be referred to as an "anxiety-core" genre, but as a front runner for some major acting awards this year. As a fan of Adam Sandler's early screwball comedies, I have been patiently waiting for contemporary filmmakers to utilize him in a more unique manner, or rather how Paul Thomas Anderson did things in Punch Drunk Love (2002). Noah Baumbach wrote a wonderful character for him in 2017 with The Meyerowitz Stories (New and Selected) and now Josh and Bennie Safdie (along with their acting/writing partner Ronald Bronstein) have done "The Sandman" right again. In fact these maniacs have known how to keep their audiences engaged for over a decade now with their persistently perilous philosophy, paving their own particular preferences into their purposefully more popular productions. Showcasing flawed and floundering central characters in a sympathetic spotlight was a theme at this year's TiFF, but it's the Safdies/Bronstein documentary ingredients, combined with their (and Adam Sandler's) love of the unscripted drama of the wide world of sports, that makes Uncut Gems so damn memorable.
Playing out like an unofficial remake of Abel Ferrara's Bad Lieutenant (1992), complete with Adam Sandler giving his best Harvey Keitel "hands and knees" performance, this deep dive into New York's Jewish community, has extraordinary tempo and pacing, perhaps similar to what Sean Baker achieved in Los Angeles with Tangerine (2015). Meta-portrayals by New York City influencer Julia Fox (who is an absolute revelation in the film) as well as musician The Weeknd and retired Minnesota Timberwolves center Kevin Garnett, combined with an exemplary soundtrack by musician Oneohtrix Point Never (Good Time) who is back again this time credited as himself Daniel Lopatin, help create an intensity that never lets you go until the last credit of this 130 minute extravaganza scrolls off screen. With A24 setting the release date in December, here is a wild road map of previous movies to speed through in preparation.
Top 5 Safdie/Bronstein Brothers Films 
1. Daddy Long Legs (2009)
2. Heaven Knows What (2014)
3. Frownland (2007)
4. Uncut Gems (2019)
5. Good Time (2017)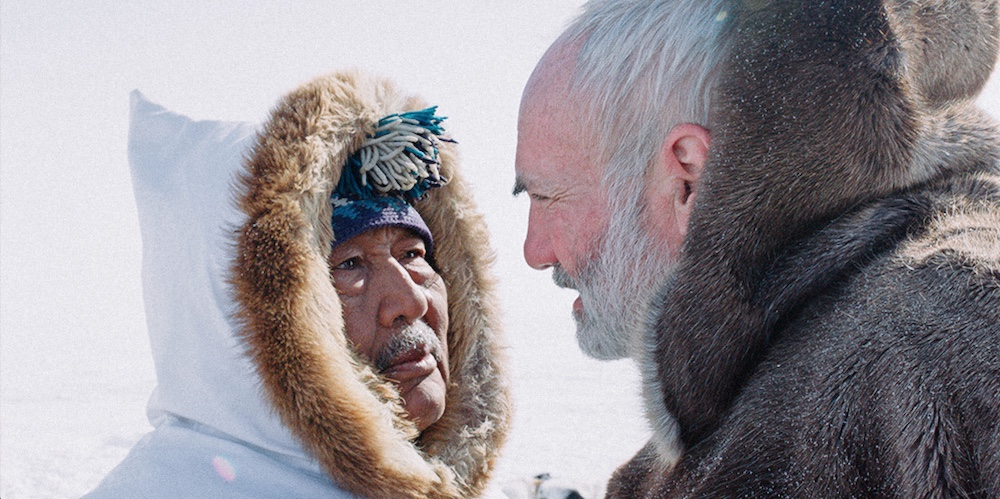 Zacharias Kunuk's One Day in the Life of Noah Piugattuk (Canada/Inuk)
The secret gem of this year's Toronto International Film Festival (TiFF) is a truly transcendental-styled film (following Paul Schrader's 1972 thesis to a capitol T). Canadian Inuit filmmaker Zacharias Kunuk broke onto the scene in 2001 with his earth shattering first feature film Atanarjuat: The Fast Runner, which is not only the first feature film made entirely in Inuktitut (and made by an Inuk), the film was also named as the greatest Canadian film of all time by the 2015 TiFF poll. Great news: Kunuk is back (along with his Igloolik Isuma Production team) and I can genuinely say that One Day in the Life of Noah Piugattuk is monumental.
Based on a true 1961 story of an Inuk hunter who was confronted by the Canadian government, which "encouraged" him to give up the traditional Inuit lifestyle and assimilate into a conventionally modern settlement. Cinematographer Norman Cohn (the only non-indigenous team member) helps patiently present this "day in the life" with humble alchemy, while all the acting (especially Apayata Kotierk who plays Noah Piugattuk) is both poignant and profound. This little film (running time 111 minutes) had a similar effect on me as Yasujiro Ozu's Tokyo Story (1953), Carl Theodore Dreyer's Ordet (1955) and Robert Bresson's A Man Escaped (1956). While available now on IsumaTV in Canada and on iTunes in the States, I am making a desperate plea to San Francisco film programmers everywhere to bring this to a big screen.
Taika Waititi's Jojo Rabbit (USA)
Winner of the top Audience Award at TiFF this year (Grolsch People's Choice Award), Taika Waititi's anti-hate satire is an immensely enjoyable Wes Anderson-esque romp that has the power to win over the hearts of knee-jerk audience members, who may call into question the film's cute portrayal of Holocaust content. In fact, I'll be very interested in how critics process the film's purposeful cultural appropriation of presenting German characters (living in Germany during WWII) who speak English.
Waititi, whose father is Māori of Te Whānau-ā-Apanui and his mother is of Russian-Jewish descent, has been receiving massively polarized reactions to the film. His purposeful combination of screwball comedy with thoughtful cultural conversations poses a dilemma that everyone from Jerry Lewis to Roberto Benigni to Robin Williams have braved when making a comedy about the Holocaust. Waititi's use of very iconic Jewish names is intriguing: Jojo is a famous Israeli satirical character; Elsa, which is Hebrew for joyful and noble; or, most archetypal, Rosie, whose name was made famous by Norman Rockwell's 1943 painting "Rosie the Riveter" and is a symbol of feminine strength. All of these traits were utilized by Wes Anderson in his most recent overlooked gem Isle of Dogs (2018) and Anderson found his film (and even himself) being chastised for being culturally insensitive or worse, racist and whitewashed. Make up your own mind on October 24th when Fox Searchlight releases the film wide. A nice warning: Scarlett Johansson's reserved performance as Rosie has the power to sneak up on you emotionally.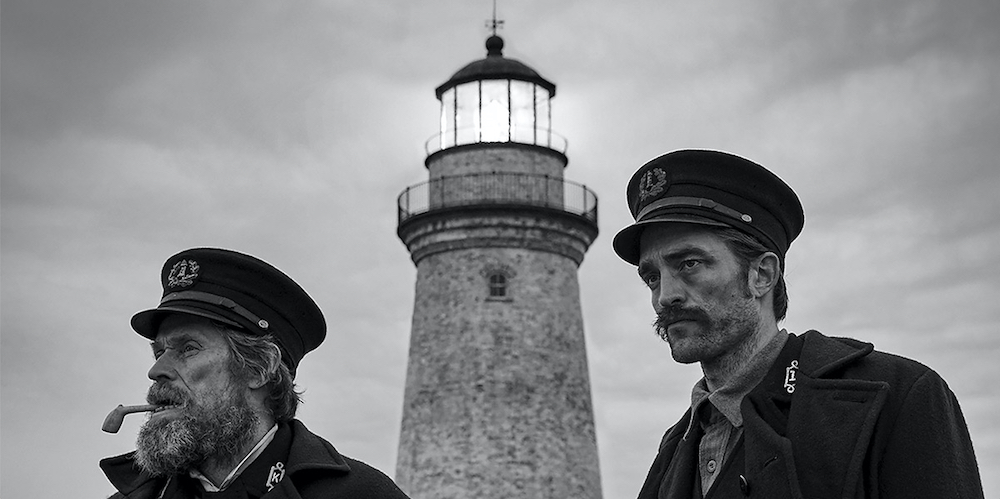 Robert Eggers' The Lighthouse (USA)
If you are not careful, there will be much ruined in regards to Robert Eggers' follow-up to his debut feature The VVitch (2015) if you decide to read spoiler reviews. What I would like to safely say is that this expressionist horror film was hauntingly shot in 35mm black and white photography combined with a mid-century 1.19:1 aspect ratio. Simply put, this is one of the most interesting looking films of the decade. Also noteworthy, Willem Dafoe has outdone himself in ways that I still can't completely comprehend while Robert Pattinson has yet another remarkable performance under his belt (see Cosmopolis, The Rover, The Lost City of Z, Good Time and High Life.) I can promise you that I will be screening this as part of my personal film series MiDNiTES FOR MANiACS as soon as literally possible. But for now (A24 releases the film on October 24th), stay away from all reviews, headlines, and photos and patiently wait for an experience that you will remember decades from now.
TOP 3 WAVELENGTHS (EXPERIMENTAL) SHORT FILMS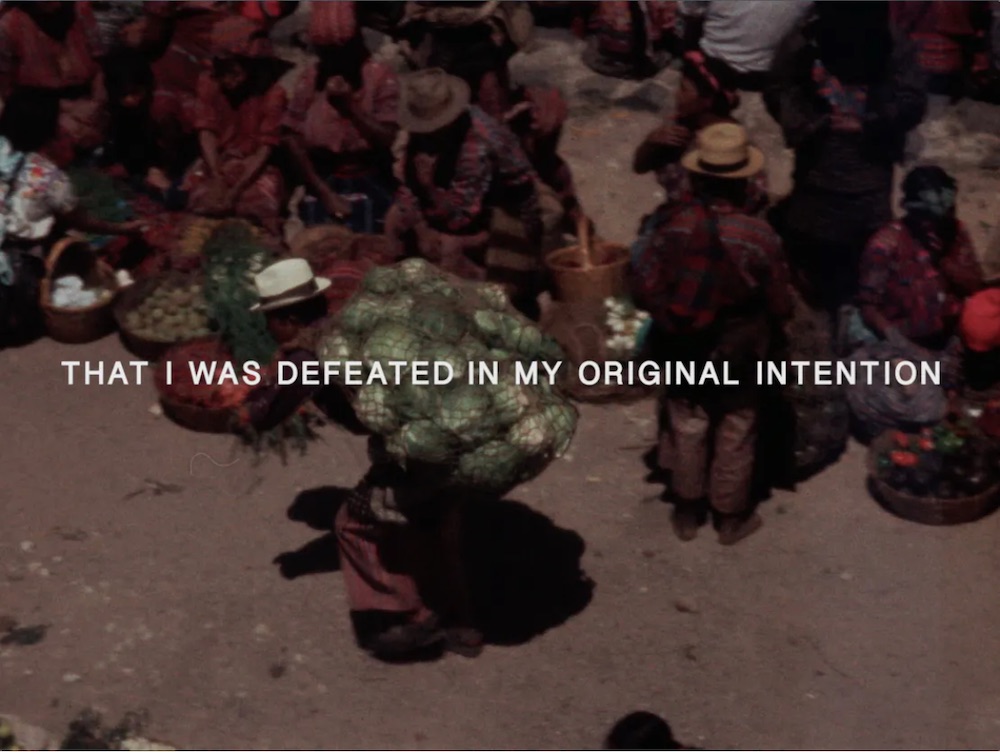 Deborah Stratman's Vever (For Barbara) (USA)
Showcasing close to 10 minutes of unused footage of a trip Barbara Hammer took down to Guatemala in 1975, this gorgeously shot 16mm color film feels more like a lost ethnographic study by Chick Strand than either Deborah Stratman or Barbara Hammer. Added to that is the recontextualization of a legendary musical score from a tremendously important experimental film, giving the film enough layers of the past to warrant one of the TiFF's most thoughtful films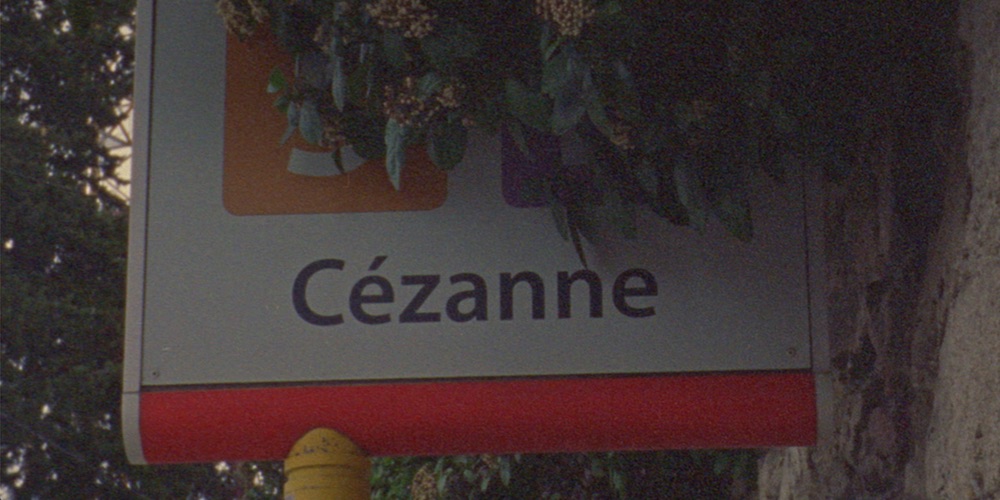 Luke Fowler's Cézanne (UK/France)
Paying homage to Paul Cézanne's Mont Sainte-Victoire oil paintings from 1902-04, Scottish filmmaker Luke Fowler collaged seven minutes of gorgeously filmed 16mm footage, captured near the home of the Post-Impressionist French painter. Fowler's  "hop, skip and a jump" stye of editing (reminiscent of Jonas Mekas' diary films) is the perfect time capsule reimagining the painter's use of light within nature. A wonderfully subtle soundtrack by field recordist Toshiya Tsunoda is the absolute apple and pear on top.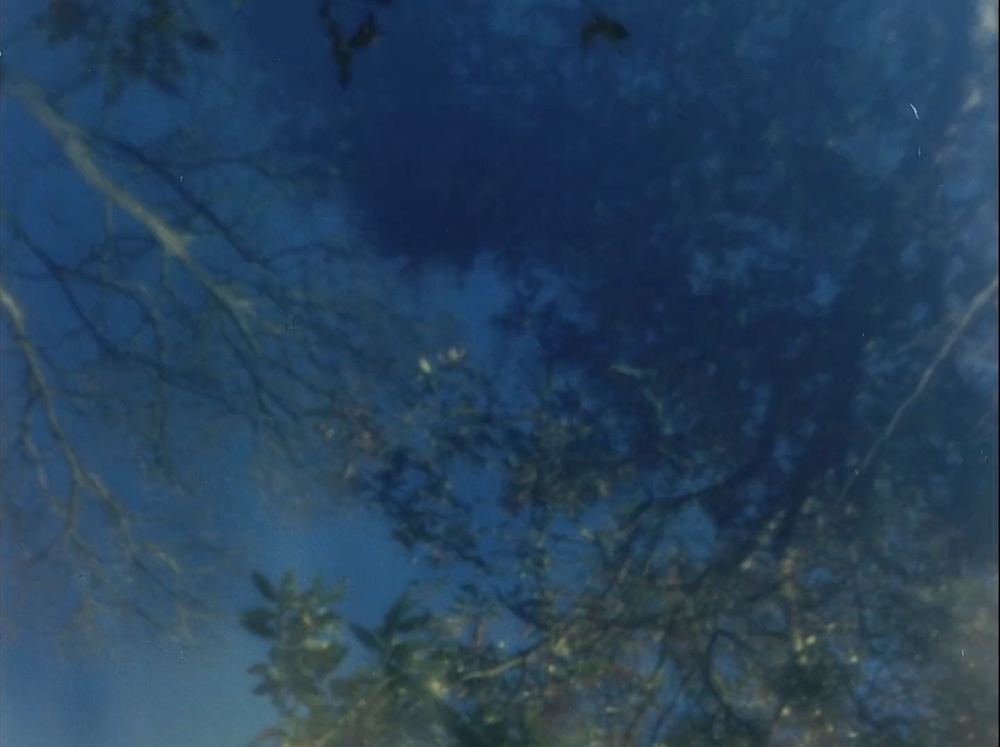 Philipp Fleischmann's Austrian Pavilion (Austria) 
WARNiNG: Spoiler-alert – Reading about Philipp Fleischmann's "site-specific camera" which was specially constructed, perhaps reaching close to 25 feet in length, makes his four-minute silent film all the more intriguing. But in no way was it necessary for me to be absolutely transfixed by this "upside down," vertically rotating, flicker-fest. While only being 247 seconds long, each frame of haunted trees spinning downward suddenly become horizontally confined from what seem to be an unknown outside force. Bright red flares, windows frames and archways of the interior and exterior of the national arts pavilion in Venice's Giardini are intermittently attacked which somehow seems to flip the world right side up. The film concludes with a truly unexpected choice that has had me biting my lips incessantly for some reason, days after.
Jesse Hawthorne Ficks is the Film History Coordinator at the Academy of Art University in San Francisco and curates/hosts the MiDNiTES FOR MANiACS series at Bay Area movie theaters. He is also member of the San Francisco Critics Circle and writes film festival reviews for 48hills.