Marky "Proof" Enriquez is one of the bedrock DJs and promoters of the local scene, not just lighting us up for years with his crews Massive Selector and Sweater Funk, but also majorly representing the Asian American and Pacific Islanders community with his work as marketing manager and event producer for Asian American film festival CAAMFest and as music curator for SOMA Pilipinas Cultural Heritage District's night market. (He grew up inspired by the Bay Area's foundational Filipino mobile DJ crews.)
Two weekends ago, along with equally amazing longtime event host and emcee Fran Boogie, Marky put on a massive, star-studded 40-hour online party called SPREAD LOVE, STOP THE HATE on Twitch. Featuring 40 DJs—not coincidentally many of them AAPI themselves—the party was raising awareness about the most recent, terrible wave of anti-Asian violence and abuse that has gripped the country in the wake of COVID, and raising fund for the Stop AAPI Hate organization
While the purpose of the fundraiser was urgent—and has become even moreso in the wake of the shootings in Atlanta and continued anti-Asian violence here in the Bay—the event was a reminder of how music can bring us together to fight prejudice, and how the power of nightlife can connect us during traumatic times. There were damn good tunes and great performances as well, of course. They know how to put a thing together! (You can still donate to the cause here.)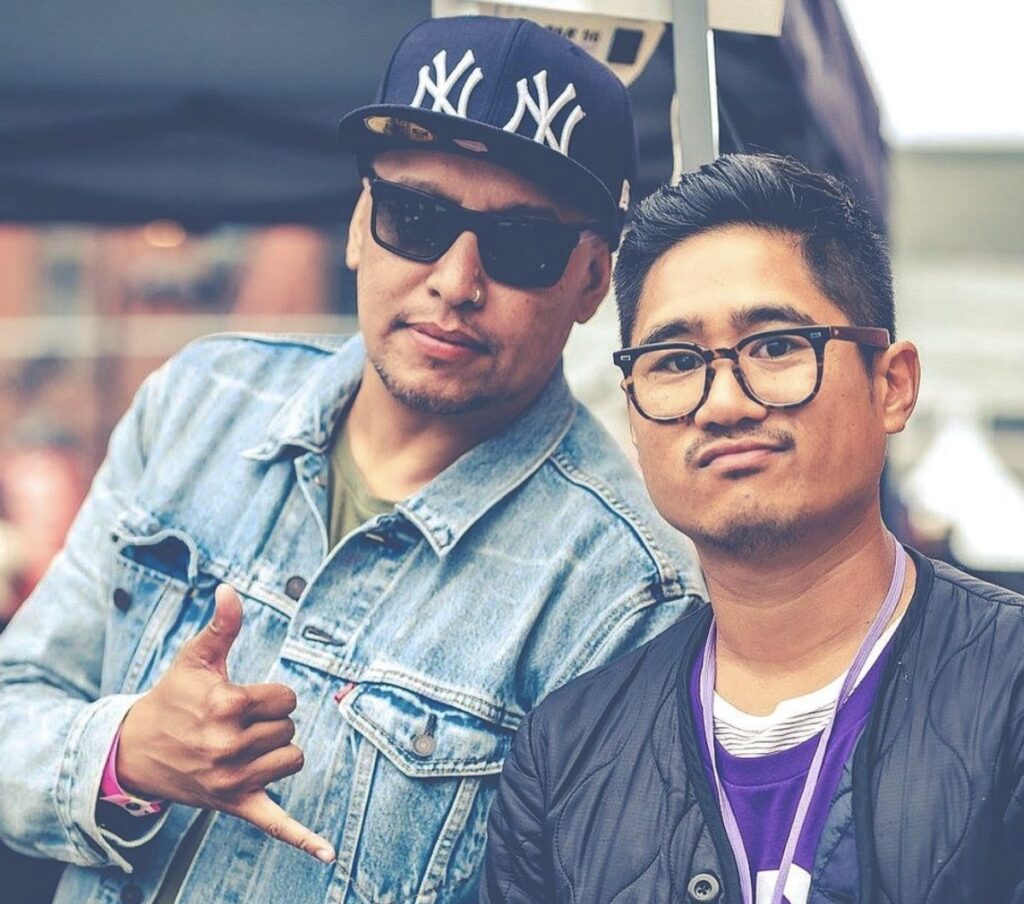 I connected with Marky over email about that power of unity, even as nightlife venues remain closed and we remain pent-up in our rooms. As the city slowly and carefully opens up, however, SPREAD LOVE, STOP THE HATE shows that part of the larger conversation about how the COVID pause might help us bring positive change to the scene must include keeping our Asian American family safe and loved.
48HILLS The current wave of violence and hate towards Asian American people is disgusting, although unfortunately so familiar from local and US history. Tell me about the massive online event you put together to bring awareness to this issue and get the community motivated to do something about it.
MARKY "PROOF" ENRIQUEZ Like many people, I was disturbed and saddened by the recent rise in violence directed towards our Asian brothers and sisters, in particular towards our elders. I just felt so helpless when it was all going down, some incidents in our own City of all places! I knew I had to do something, so I reached out to my good friend, longtime San Francisco event producer Fran Boogie. He's host of the legendary Shortkut's channel on Twitch, which is one of the most popular DJ streams on the platform.
We simply wanted to use our platform to amplify what was happening in the Asian community, so we started tapping our network of DJ's. We brought together a lineup of 40 of our favorite DJs and humans volunteering their time over 3 days rocking for a Twitch fundraiser event we called SPREAD LOVE, STOP THE HATE.
Some notable talent we booked were: Maseo of De La Soul (NY), D-Sharp of the Golden State Warriors (Bay Area), Miles Medina, Fool's Gold DJ Champion (Bay Area), the aforementioned legend Shortkut of Invisible Skratch Picklz (Bay Area), Mr. Choc of Beatjunkies (LA), Spinorita (LA), Kutcorners (Vancouver), DJ Lani Love (Chicago), and many more. Our campaign was aimed to raise awareness, stand in solidarity against racism, and most importantly, spread love through the music. Our SPREAD LOVE, STOP THE HATE fundraiser was even featured on KPIX 5 news in the Bay Area. Check out segment here.
After three days, 40 hrs of music, and 40 DJs streaming all weekend long, we hit our amazing goal of $18,000 for Stop AAPI Hate. They're a San Francisco-based nonprofit which tracks incidents of discrimination, hate, and xenophobia against Asian Americans and Pacific Islanders in the United States.
48H How can we use the power of nightlife in all its forms to combat this terrible wave of violence and make sure our Asian American family feels welcomed and safe in all our nightlife spaces when we open up?
MARKY "PROOF" ENRIQUEZ Growing up in the Bay Area, where it's relatively diverse, and has one of the largest Asian American and Pacific Islander populations in the nation, I've personally felt welcome and safe here. But I also understand that certain spaces can feel more welcoming than others.
As someone who's worked in San Francisco nightlife since the early 2000's, I've produced countless events centered around my passion for music and creating safe spaces for people of color. I've worked hard to foster an environment where both the audience and the talent feel safe and supported. My events have always been inclusive for all people of color, and have naturally had a large AAPI demographic in attendance.
As for making AAPIs feel safe in nightlife spaces, I think it's important to partner with venues and promoters that align with that same vision. Venues where diversity of all kinds is a core moral for the staff, and people's safety and comfort is a true concern. I've been lucky to work with amazing venues who believe in just that, such as Mezzanine (RIP), Mighty (now Great Northern), 1015 Folsom, Madrone Art Bar, and The New Parish in Oakland to name a few.

48H Beyond nightlife, what can we do to fight AAPI hate in general, right now?
MARKY "PROOF" ENRIQUEZ Back in early-Covid days, anti-Asian hatred was already on the rise thanks to incendiary "kung-flu" propaganda. But now, almost a year later, things are not better, they're worse. Anti-Asian hate crimes have risen by 1,900% in practically every state in America. Here's some ways to stop Asian hate:
Raise awareness about the issue. The more people know, the more change we can make.
Learn about the history of Asian American Pacific Islander discrimination—
Report instances of hate crimes to organizations like Stop AAPI Hate
Advocate for Black and Asian Solidarity. This is not the time to engage in anti-Blackness or xenophobia, adopt pro-police ideals, or take advantage of the vulnerable. At this crucial moment, it's important to come together and pursue true community action
Donate to victim GoFundMes or orgs that work on community safety for Asian folks, often in solidarity with Black communities, such as: