While I'm loathe to loosen my masked grip on my favorite lockdown cocktail—the parklet gimlet—I'm certainly happy to leave the hideous yellow tier behind. I'm a winter! That jaundiced shade is disgusting with my complexion. Why can't we ever have sensitively colored tiers like ultramarine, or periwinkle, or saffron, or vermillion? I guarantee you'd see 100% of the gays and the greatest masked and vaxxed in a minute to reach a buff rose quartz or a tangerine tango. Give me a full-on Titian, sweetie. We'd have been here three months ago.
In truth, I'm not absolutely sure if I want to step back in the club just yet, at least a packed dance floor—and I know some of you aren't, too. The city literally just told nightclubs they could fully reopen a week ago. It's all a whirl. Come sit next to me in the lounge area, we'll have some tea and listen to amplified music. And let's also have a gossip about this ridiculous mess, which was posted earlier this year from the EDM nightmare that's going into the old Slim's place:
No, thank you! That made me want just go back to watching Twitch streams and judging each other mercilessly on our masking habits.
That said, I am actually excited that people are going to be able to dance again—there are a tremendous amount of great-looking parties this weekend. And I'm happy that some club owners are requiring proof of vaccination, and/or thinking about the well-being of their crowds. Manny Alferez of Monarch, the Great Northern, and now parties at outdoor venue District Six (formerly SoMa StrEat Food Park) has been easing people back into the groove in stages, with small crowds inside Monarch's bar area for the past couple weeks and seated gigs outdoors. (Great Northern reopens this weekend with a big party, see below). He's been requiring vaccination proof, but is leaving that behind with the June 15 reopening.
The Make-Out Room and Latin American Club in the Mission, however, are requiring proof of vaccination, as is SF Oasis, and I think we're going to see a lot of shifting going on over time as people navigate their comfort levels—so you may want to keep your little vax card handy, just in case. (I know, I know that is the worst thing to ask of party people who literally lose their entire selves in the back seat of a Lyft, often, so maybe Governor Gavin's electronic database plan isn't such a scary idea?)
At DNA Lounge, which is opening inside this weekend as well, they're not requiring proof of vaccination, but owner Jamie Zawinski told me,
"Well, obviously we're going to play it by ear, since nobody knows what the After Times are really going to be like. But we're assuming that in the early days at least, people are going to feel a little uneasy being packed in next to strangers, and may be more comfortable in groups with their friends, so we will we be doing what we can to give everyone space to spread out, if that's what they're looking for. That means things like opening up more of the space early, setting up more tables than usual, and so on. Adjusting our environment to figure out what makes people feel most at home in it has always been an important part of what we do, so this is just an especially weird curve-ball that the world has thrown us."
See how nice it is when you put your patrons first?
Most importantly, be extra nice and patient with staff—who will almost certainly still be masked and probably very stretched—and be kind to one another. Take things slowly! No need to splash around the pool. Don't walk out the door on a Friday afternoon and wonder where you are on a Tuesday morning. There's plenty of time for that after we get all the buses running again.
PARTIES OF NOTE
Since things are in such flux and clubs are trying to figure it all out on the fly, check the links to see vaccination and capacity requirements.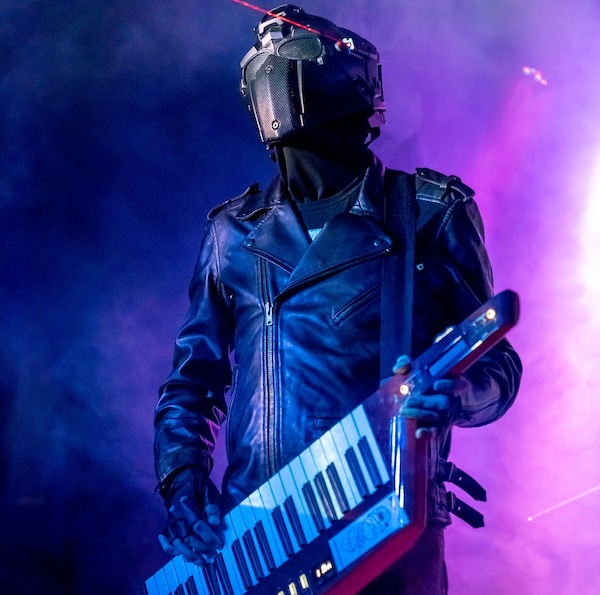 FRI/18 TURBO DRIVE How does a little vaporwave sound in this "uNpReCeDeNtEd TiMe"? Smooth and neon purple, I bet. And I don't think you want to miss this eight-year anniversary bash, which is reopening DNA Lounge: "For our big reopening show, we will have 5 live acts and 7 DJs (including headliners Street Cleaner and Moris Blak), in 2 rooms, for 7 hours. There will be multiple gaming stations (including the Street Cleaner video game), a sword swallowing act, 2 burlesque performances, and 4 cyber dancers." Whaaaaat. 8pm-2:30am, DNA Lounge, SF. More info here.
FRI/18 DANCING GHOSTS The Cat Club reopens with this spooky-gorgeous cavalcade of darkwave, classic goth, post-punk, and other witchy sounds to sink your claws into. With DJs Xander,
Sage, Bit, Miz Margo—and, of course, tarot readings. But wait! If you're not ready to go to parties yet, you can still watch on their twitch channel, www.twitch.tv/dancingghostssf 9pm-2am, Cat Club, SF. More info here.
SAT/19 ELECTRIC FIELDS This is huge double-header of a banger that lasts 12+ hours! The monthly Electric Fields party takes it outside and in: 2pm-9pm at District Six sees DJs Anthony Mansfield, Sleight of Hands, MPHD, Kimmy Le Funk, and more. THEN head over to Great Northern for the big reopening, 9:30pm-late, with Soul Clap, DJ Holographic (my absolute favorite from Detroit!), Brunch Life, and more. More info here and here.
SAT/19 FRINGE The super-cute indie dance party sparkles again at Madrone, playing all your 2000s faves. With DJs Blondie K, Candy & subOctave. Wear some rainbows for Pride! 10pm-2am, Madrone, SF. More info here.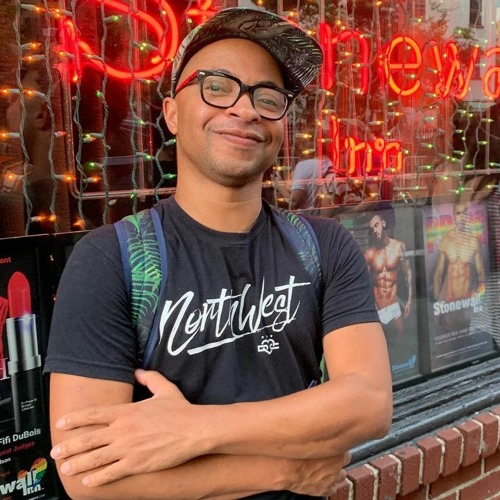 SAT/19 HOUSEPITALITY PRE-PRIDE STREAM This one goes out to all my still-Twitching comrades. Housepitality kept it in the 100 zone all through the pandemic with great house and techno, and this pre-Pride stream holds it there, with my babe Keenan Orr of DC, Experimental Housewife, and Carl Michaels. Noon-3pm at twitch.tv/housepitality. More info here.
SAT/19 REBIRTH Techno time! The Direct to Earth and Konstruct crews have jumped on the reopening ball with some big boom at Monarch (which will be operating at full capacity, so bring your little distance wand if you want some space). With DJs JX-216, Max Gardner, Rubidium, Tariq, and U-SRD. 9pm-2am, Monarch, SF. More info here.
SUN/20 FAKE & GAY The fully reopened El Rio patio will be hopping with daytime babes and bops, as this tremendous party takes over with a raft of colorful pop-rave-club performers and DJs like Chloe Chaidez and THELIMITDOESNOTEXIST, plus a zillion queens. Wear something Internet-y. 3pm-8pm, El Rio, SF. More info here.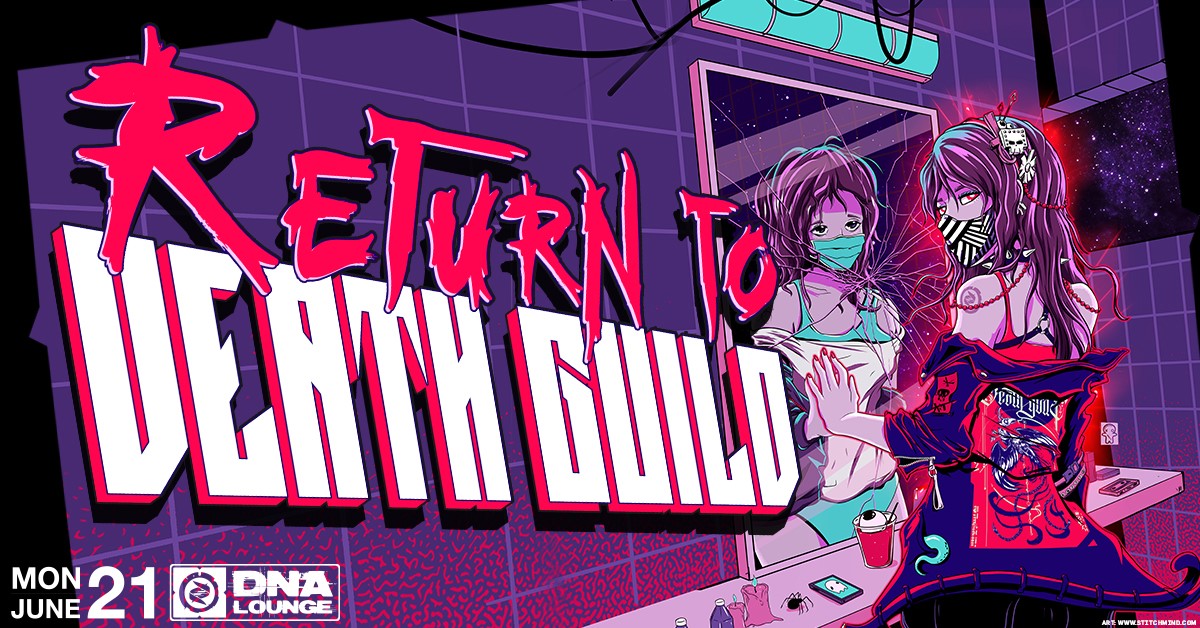 MON/21 DEATH GUILD "We are very Happy to invite people to return to Death Guild," is a sentiment I never thought I would read from the ultimate goth club, our longest-running weekly party, a status still recognized even after the pestilence shut them down (because they went faithfully online, and also because hexes last forever). Rise from the grave, precious ghoulies. 9:30pm-late. DNA Lounge, SF. More info here.
Top photo: DJ Holographic plays Electric Fields. Photo by Bryan Mitchell for Paxahau