Hundreds of AIDS survivors gathered last weekend to look back on 25 years of protest and change.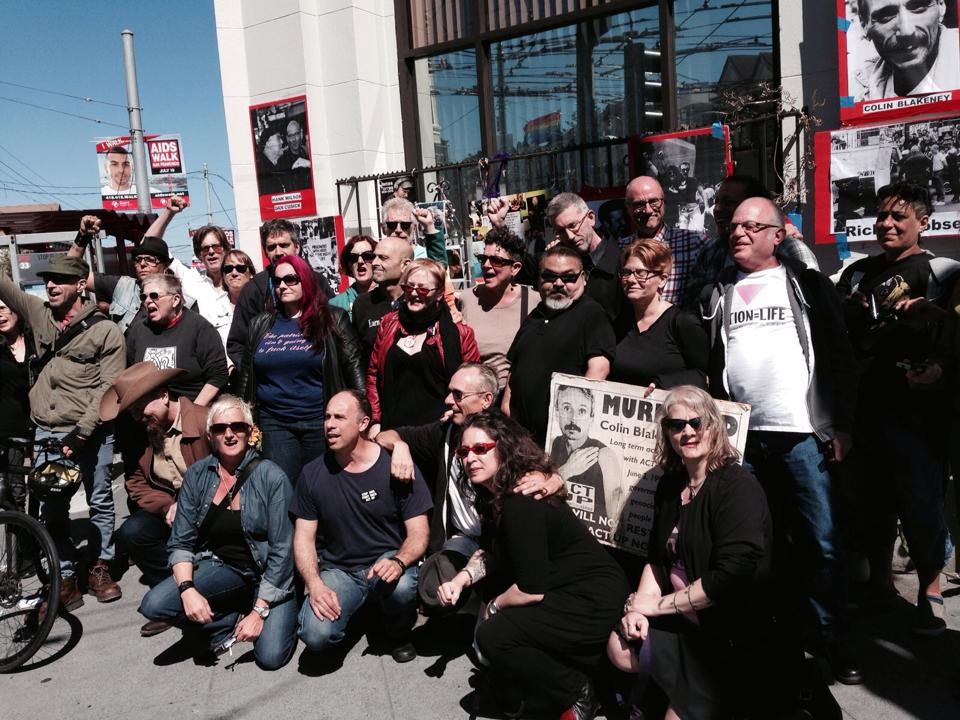 By The Central Committee (Tim Kingston, Rebecca Hensler, Gerard Koskovich, Ingrid Nelson, Michael Lauro, Laura Thomas, Mike Shriver, Lito Sandoval)
June 25, 2015 — We lived, but that's not the point.
Last weekend we marked the 25th anniversary of the 6th International AIDS Conference, held during the last week of June 1990 in San Francisco at a time when there were no new drugs in the pipeline to treat HIV disease, when the concept of "chronic manageable HIV disease" was not even a sick joke, and at a time when there should been little or no hope of survival let alone a "cure."
Instead there was ACT UP―the AIDS Coalition To Unleash Power―and ACT UP San Francisco, the West Coast locus of a nationwide network of determined, angry and extremely effective AIDS activists. At that time there were over 100,000 dead and infections rates were skyrocketing and the then Bush administration did nothing.
Last weekend June 19-21, 2015 a small group of surviving local ACT UP veterans organized performances, a living-history panel, a reunion party and a memorial to remember and honor the AIDS activists, living and dead, who changed everything about how AIDS was treated, researched and fought at the time of the conference.
We came together to remember what AIDS was 25 years ago and to remember what we as AIDS activists achieved. And we finally took the time to express the grief we stifled as we 'moved on' and survived for the past quarter of a century. Twenty-five year ago there was AZT. That's it. Other medications such as ddI and ddC were only just getting into trials. And AZT: not the perfect treatment. AIDS was pretty much a death sentence, not as fast as originally, but pretty certain.
But instead of grieving, ACT UP successfully attacked with smart media, cell phones the size of shoeboxes, and highly organized direct action focusing on specific topics. The poor AIDS conference organizers, who unwittingly scheduled the AIDS conference in San Francisco Pride week, really had no idea what hit them. They were desperate to avoid disruptions as had happened at the conference in Montreal in 1989 when AIDS activists invaded the stage. Yet they entered a lion's den of highly organized AIDS activism. To make matters worse the Bush administration had slammed a ban on people with HIV coming from outside the country while criminalizing undocumented people living with HIV in the US who were probably infected here. Not good timing for organizers of an international conference, but great for ACT UP.
Dozens of ACT UP chapters from around the country and hundred of activists coordinated by ACT UP San Francisco staged five solid days of demonstrations. Each day global headlines were made featuring: the exclusion of women from treatment; the targeting of immigrants; the crumbling overburdened San Francisco AIDS care model; the lack of treatment and research models against AIDS; and, of course, the criminal actions of the Bush Administration and a president who preferred a fundraiser for arch-homophobe, U.S. Senator Jesse Helms over addressing the conference. Bush senior instead sent Louis Sullivan, an ineffectual health secretary, who offered nothing, no science, no apology and was thus drowned out by air horns, boos and shouts from activists who invaded the closing session of the conference. AIDS researchers and activists alike literally turned their backs on Sullivan and walked out.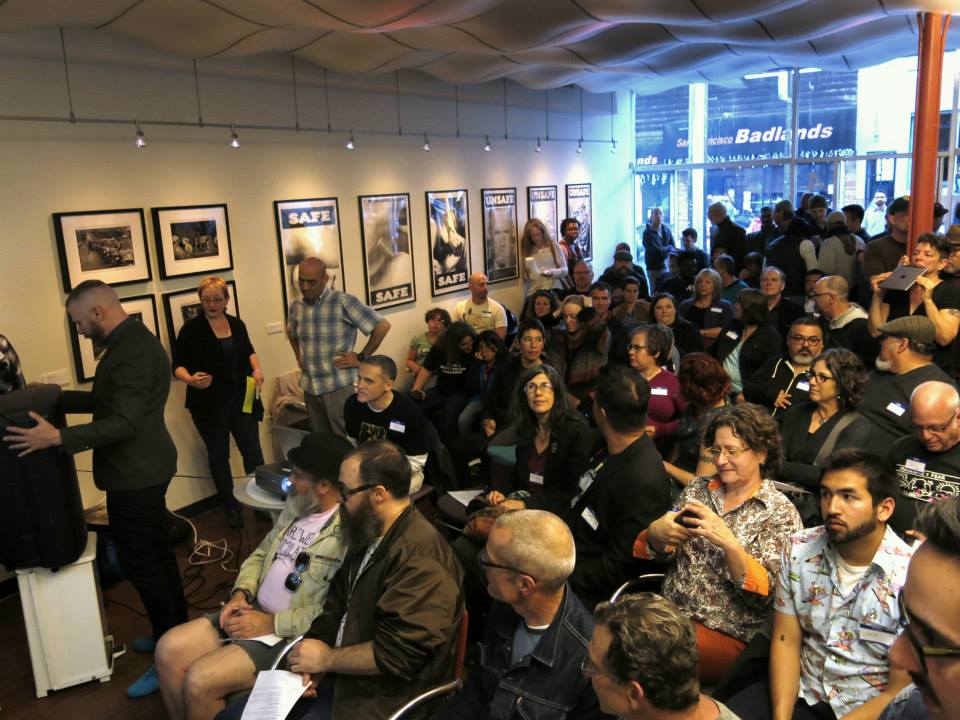 That unity by researchers and activists is the core of what ACT UP achieved. Last weekend a panel of veteran ACT UP San Francisco activists presented a living history discussion at the LGBT Center in San Francisco about how the protests were organized, how all the different activists coordinated. They recounted how the 'C' for coalition in ACT UP was very real. Gay activists showed up in their hundreds to support the women's action and everybody showed up at the INS demonstration to be attacked by Federal Protective Services cops.
The panel highlighted how ACT UP unified AIDS researchers and activists in a cooperative search for a cure, the development of new ways to test drugs, an increase in access for people with AIDS to those drugs and increased funding. At the same time the headlines, protests and actions raised the profile of AIDS and AIDS activism so much that Bush senior signed the Ryan White CARE act, which guaranteed massive federal funding for the battle against AIDS, a bill that only months before he had opposed. Put simply without the AIDS Coalition to Unleash Power HIV research would be at least 10 to 20 years behind where we are now.
In amongst all that action and activism our friends, lovers and colleagues were dropping dead around us. ACT UP was a group united in anger, but it was a group that could never grieve. We didn't have time to mourn; we were too busy fighting a war that no one else could see while caring for the sick and dying.
The catastrophically simple and utterly impossible political slogan, "All I want is the cure and my friends back!" best expressed the combination of political demand and emotional longing felt by activists at the time. It is impossible to look at that slogan without almost crying. We can't have our friends back―so many, many of them, are gone.
We have had 25 years of unacknowledged grief, buried deep in our hearts, so deep it was safely inaccessible. For the first time, over a weekend some two hundred survivors of the thousands who perished came together, first to chronicle the battles we fought, and then to remember and honor our fallen comrades and to acknowledge what we have lost. One activist who came from the northwest said he is probably the only one of his ACT UP chapter left alive.
And yet, as the weekend progressed, a sense of both celebration and resilience surfaced, as long-separated comrades reconnected, relived shared memories, and caught up on each other's current activities. A common thread emerged of political, professional, and personal lives shaped by the epidemic and the struggle to end it.
We grew up and survived. We grew up and (many) died. And we are still here. And we changed the world. Let's not forget that.