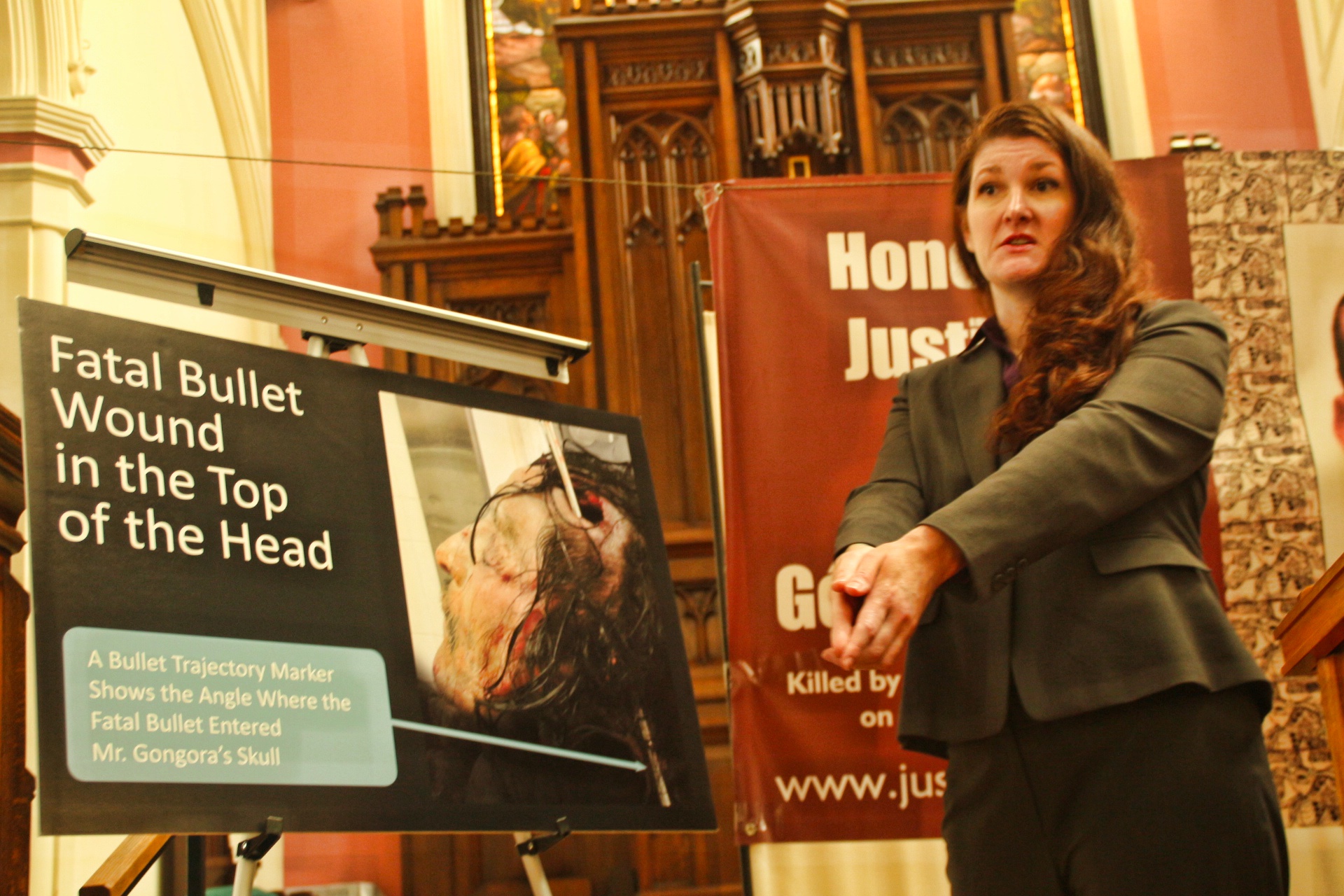 UPDATE: At the Police Commission meeting at City Hall SFPD Chief Toney Chaplain said Sgt Nate Steger voluntarily transferred from the Professional Standards and Principled Policing Bureau.
Sgt. Nate Steger, who fatally shot 45-year old Luis Gongora, is now a member of the unit tasked with reforms aimed at preventing officer involved shootings. Let that sink in: A police officer who is currently under investigation for shooting a man on the streets of San Francisco is now part of a unit that is working on solving the very problem, the Examiner reports. That's right, the fox will guard the henhouse.
The Professional Standards and Principled Policing Bureau was formed in January by then police Chief Greg Suhr to focus on leading reform efforts in the aftermath of the police killing of Mario Woods in December 2015. The Bureau's was first headed by the current Interim Police Chief Toney Chaplin who has since reaffirmed his faith in Suhr's reform efforts.
Gongora was unhoused at the time of his shooting and living at an encampment on Shotwell. Last month, Gongora's family attorneys from the John L. Burris Law Firm announced the filing of a intentional wrongful death lawsuit against the SFPD. Gongora was shot five times, of the bullet wounds, there is only one lethal wound, a gunshot to the left temple. The other wounds are to arms and shoulder and a graze wound to the abdomen.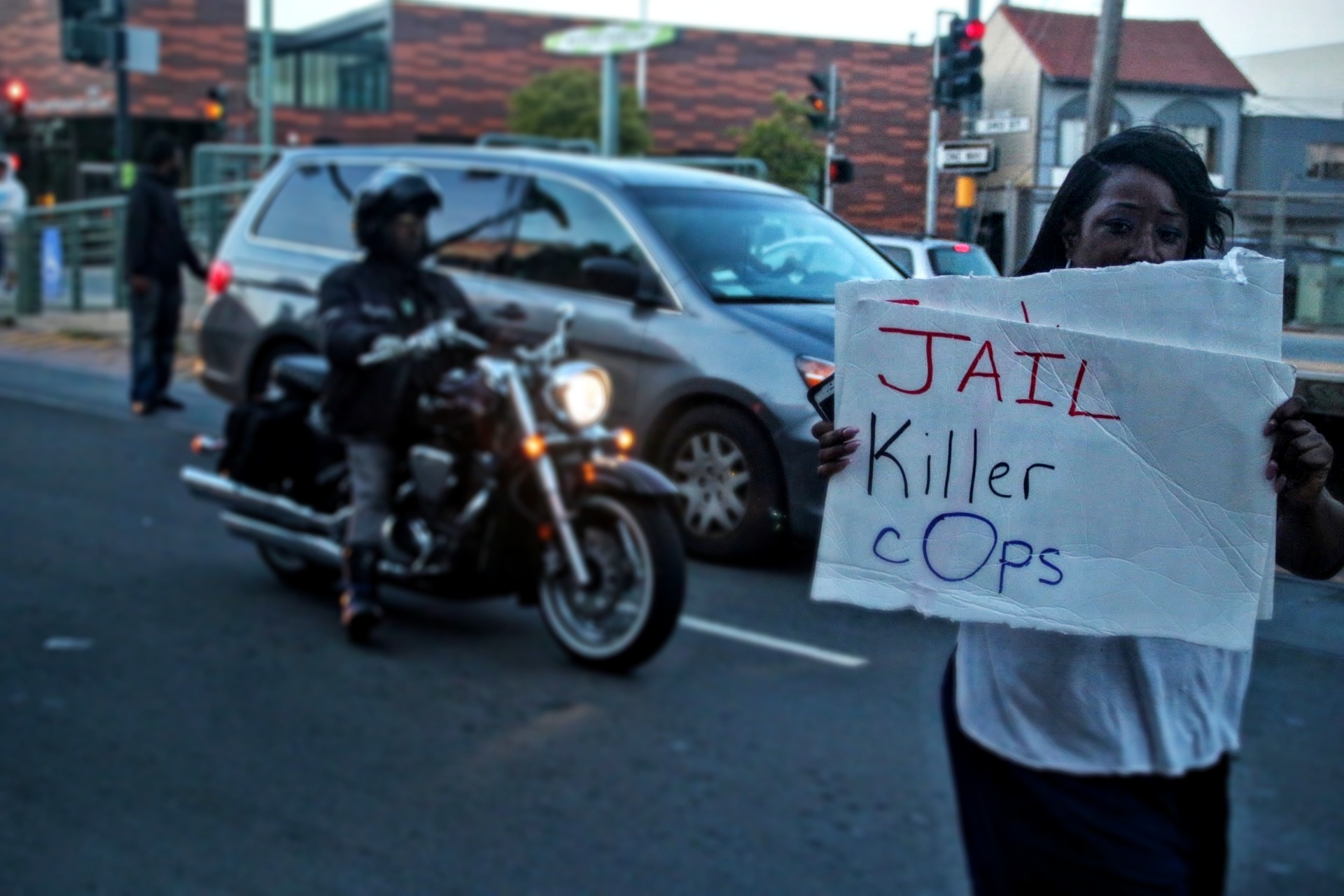 SFPD officers' statement alleges that Gongora lunged at them with a knife and refused to put the knife down when asked. But according to autopsy report shared by Burris the lethal bullet wound to Gongora's head reveals a steep downward trajectory. At least eight witnesses allege that the incident unfolded quickly, and a video of the shooting reveals that the incident took place under 30 seconds. The shooting is currently under investigation.
The news is a crushing blow for community members who have long criticized efforts for police reforms, and for Gongora's family and supporters the appointment of Sgt. Steger is a cruel mockery of their grief.
Gongora's cousin Luis Poot Pat said he thinks the police department should have done exactly the opposite. "Steger should be fired and barred from ever serving on a police force," he said. Author and activist Adriana Camarena isn't mincing her words either: "Steger's assignment to the bureau is a slap in the face to the family of Luis Góngora Pat and our community; an act of contempt towards all of us who are fighting for justice for Luis's death at the hands of Steger and Mellone, and the many other lives stolen by SFPD. "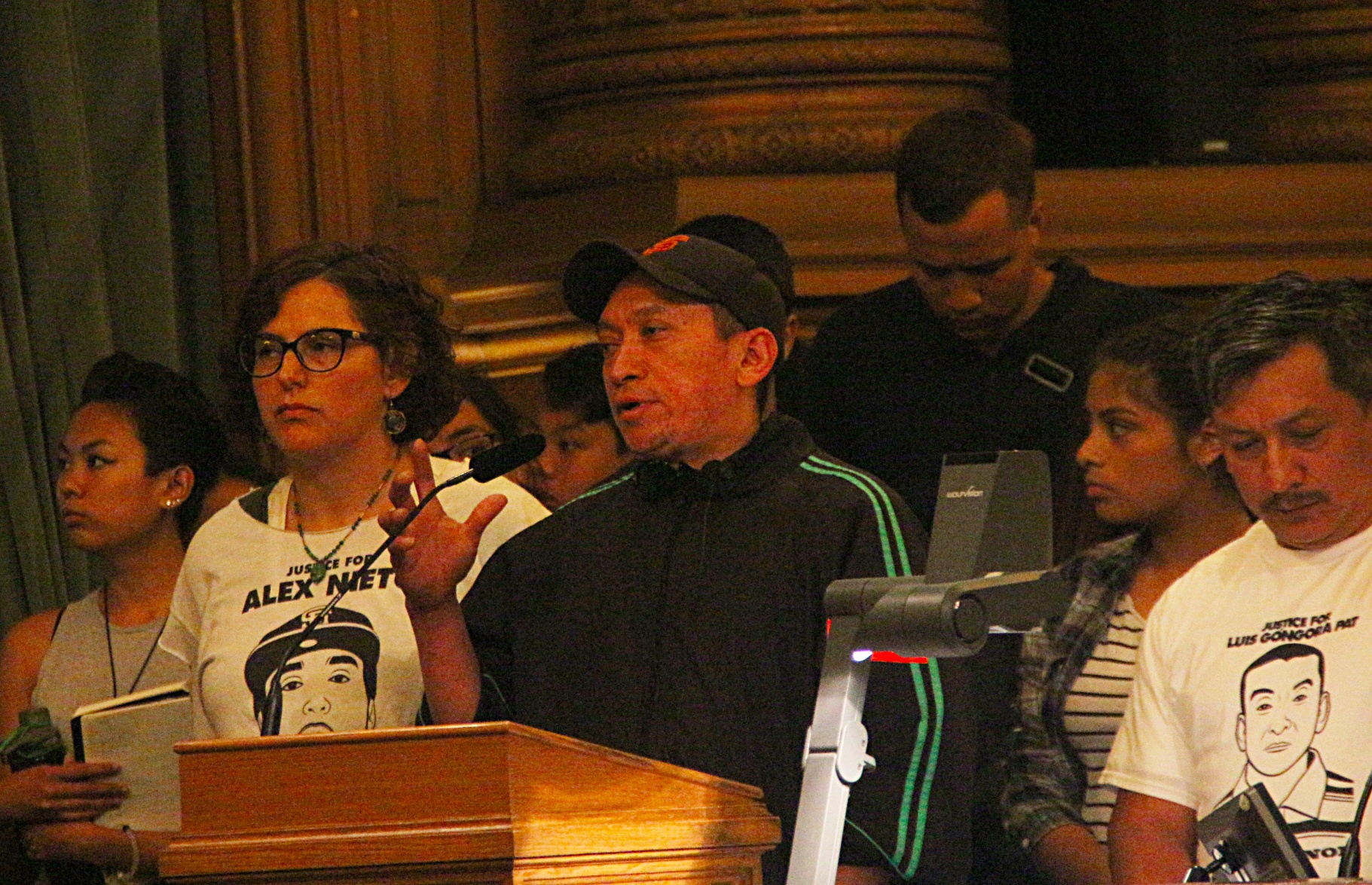 Speaking in his native tongue Mayan at the city budget meeting a few weeks ago, José Gongora Pat, the brother of Luis Gongora expressed his support of Sup. John Avalos's proposal to hold SFPD budget in reserve until reform happens. "The police are supposed to help, assist and prevent killing people but instead what we see is that they go around the streets killing people," Pat said, as supporters of the family gathered around him.
Sgt. Steger is a member of the police reform group Blue Courage and so is Jack Hart, the spokesperson for the Bureau. In May, Mayor Ed Lee
announced
$17.5 million dollars in funding for comprehensive police reform and violence prevention. About $4.4 million of the reform package is going to the to the San Francisco Police Department for training, equipment and other needs. These trainings include focus on implicit bias, cultural competency, and crisis intervention and flaunts Blue Courage as one of the key training programs suggesting that "It will offer a series of courses designed to cultivate an internal cultural change within the department by emphasizing the trust and honor of law enforcement officers."
It's not clear whether Sgt. Steger is a consultant for Blue Courage or not. He was unavailable to comment.
Sgt. Steger is one of the four officers who are specifically focusing on police reforms, "It's a clear sign that the SFPD has reached rock bottom, when it's leadership cannot even see how vile it is to entrust someone who is still under investigation by SFPD, the D.A, and the OCC for a recent homicide with reforming police use of force. This is a deliberate attack and lack of respect for our black and brown communities in San Francisco. SFPD has an innate ability to burn bridges down with the community they pretend to be serving," Camarena said.