PARTY RADAR OK so we survived Folsom Street Fair — barely. But it occurred to me in a rare and brief moment of clarity, that Folsom is, in our fabulously perverse way, our very own Harvest festival, that ancient celebration of bounty … and booty. And while we were whipping up a storm, the beautiful early fall light streaming gold on a sea of bared bottoms, it was a turning of the seasons, a pure, clear equinox of licentiousness. 
Er, ok, maybe there was extra tequila in that slushee margarita….
Anyway, that's over, on to Oktoberfest. The huge SF version was last weekend at Fort Mason, but honestly it is not my favorite: way too crowded and overbearing for my Oktobertaste. Instead, what if I told you the Symphony was becoming a beerhall, and you could polka-along with a big orchestra? That's right, Tue/3 is the first ever Symphony Oktoberfest. There will be unlimited beer served in the lobby of Davies Symphony Hall for patrons (VIP tickets snag you a whole biergarten with Bavarian bites and polka band) — and a program of drinking songs, Bavarian waltzes and polkas, and much more. It absolutely does not hurt, even ein bischen, that the whole thing is overseen by hottie resident conductor Christian Reif. Clink, clink, Schatzi! More info here. 
THURSDAY, SEPTEMBER 28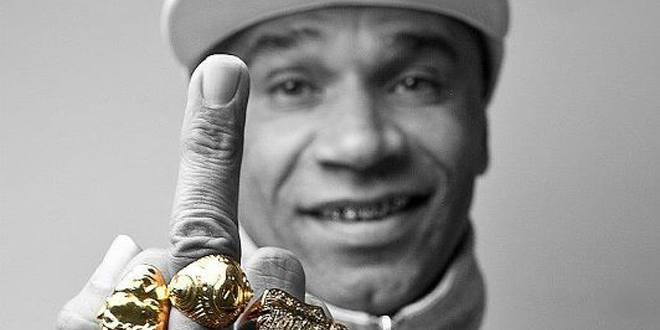 GOLDIE Ugh, my ultimate UK drum and bass crush lands at 1015 Folsom for some toothy shenanigans. Thu/28, 10pm-2am, $20-$25. 1015 Folsom, SF. Tickets and more info here.  
FRONT 242 Industrial gods join forces with equally godlike Severed Heads and awesome Oakland DJ Dimentia for a night of loud grinding and pockets of synths bliss. Thu/28, 9pm, $40. Mezzanine, SF. Tickets and more info here.
KATYA, A BITTERSWEET '90s SYMPHONY I love a good adventurous drag queen who sings her own numbers and outs a real smart spin on them. Take a trip with Countess Katya Smirnoff-Skyy, Eastern European royal ingenue, through the grunge-y catalogue of the '90s. Thu/28 (8pm) and Fri/29 (7pm), $25. Oasis, SF. Tickets and more info here.  
FRIDAY, SEPTEMBER 29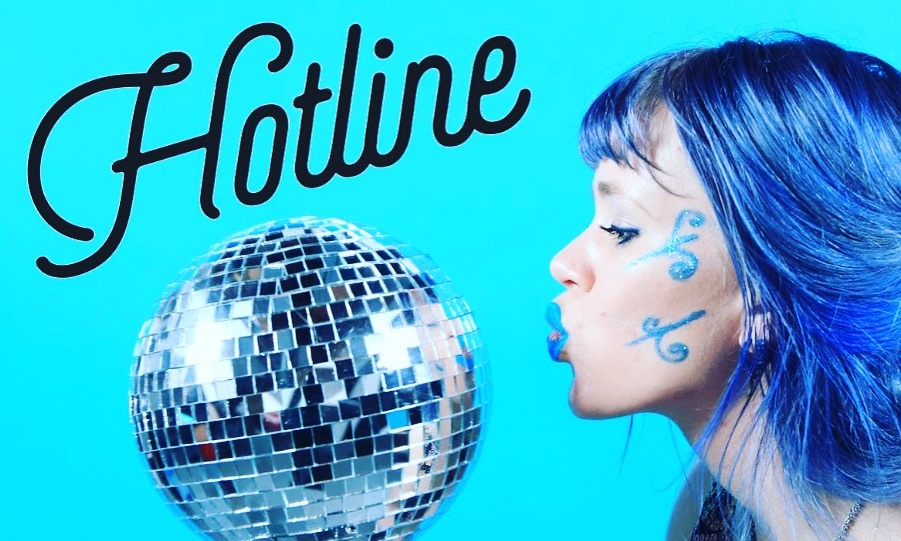 HOTLINE A gaggle of our outstanding indie dance parties — Fringe, The Queen Is Dead, Harder Better Faster Stronger, Last Nite, Club Gossip, Indie Cent, Club Satori — come together to help save DNA Lounge … with giant party of course! The last one was packed, and thins one promises more sing-a-long craziness. Fri/29, 9pm-late, $10-$15. DNA Lounge, SF. Tickets and more info here.  
ABSCHIED FRÄULEIN, BUBBLES! Our dear, departed Bubbles is having a real going away party, as the nightlife community comes together in memory of the beloved club character, murdered a couple weeks ago. Fri/29, 8pm-2am, please donate to  www.youcaring.com/bubblesbubblesynski-945673. Eagle, SF. Tickets and more info here. 
AFROLICIOUS Aw, one of my favorite (and tight!) live ensembles is dropping a new album, Destiny, and you won't want to miss what they bring to the stage, pumping their irresistible global funk sounds. With DJs Ozgood and Antonio Guedes. Fri/29, 9:30pm-3am, $18-$20. Public Works, SF. Tickets and more info here. 
STEREO ARGENTO A night of horror-movie-based drag? With Italo Disco? Come on, now, this is one of the most unique things you're likely to be caught dead at. Fri/29, 10pm-3qm, $10. The Stud, SF. Tickets and more info here. 
AS YOU LIKE IT 7-YEAR ANNIVERSARY Gonna be a real corker! With the Black Madonna, KiNK, and many more. Read our interview feature here. Fri/29, 9pm-4am, $25. The Midway, SF. Tickets and more info here. 
SATURDAY, SEPTEMBER 30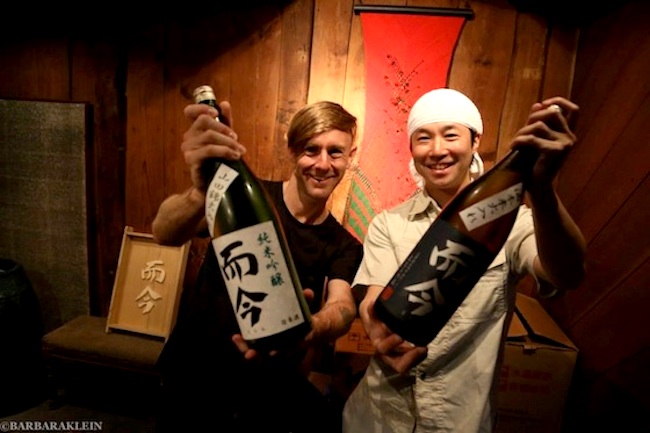 RICHIE HAWTIN The Canadian techno force returns — probably with a great new haircut — to support his sake brand ENTER.Sake for World Sake Day. (I am not making this up.) With Marcel Dettmann and a new favorite of mine, Pattern Drama. Sat/30, 9pm-3am, $25-$40. The Midway, SF. Tickets and more info here. 
NOSAJ THING + JACQUES GREEN Two veterans of abstract bass music, both on the more melodic side but with different influences: Nosaj is more the psych-soul Brainfeeder type, while Jacques feeds off footwork and '90s R&B. Both are superb.With Jim-E Stack. Sat/30, 9pm-2:30am, $15. Great Northern, SF. Tickets and more info here. 
THE MAGICIAN Lovely, French-derived, synthy-house maximalism from this prestidigitator, that doesn't shy away from pop drama here and there. Sat/30, 10pm-3am, $25. 1015 Folsom, SF. Tickets and more info here.