A Board of Supes committee has passed a resolution opposing SB 50, the Scott Wiener bill that would allow a lot more market-rate housing in California cities without any new funding or mandates for affordability.
But the debate at the Government Audit and Oversight Committee offered a window into how the supporters of the bill are prepared to frame their debate – and how they are badly twisting history to make a political point.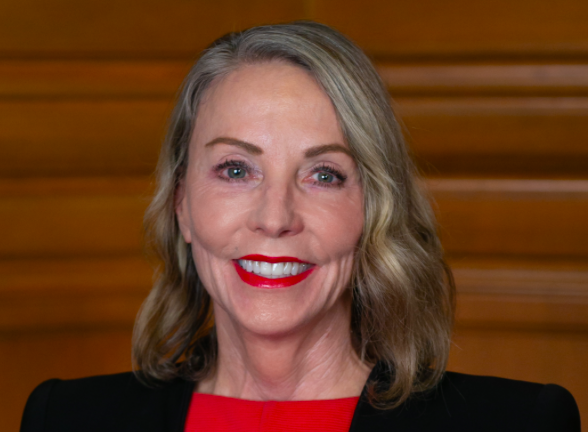 The committee passed the measure 2-1. It's going to pass the full board, since there are eight co-sponsors. Mayor Breed opposes the measure and supports SB 50.
The No vote on the committee was Sup. Vallie Brown. Her speech against it was remarkable both for its incoherence and its repetition of talking points that amount to this:
If we allow developers to build higher and denser, prices will come down to the point that low-income people will not be displaced by tech-boom driven gentrification.
At least, I think that's what she was trying to say.
Check it out yourself; the relevant part starts at about 4:01.
Brown started off by saying that the city has a bad history with displacement: "San Francisco has not been equitable. Working-class communities have borne the burden of our economic boom."
She added: "It's time to share the wealth equally. We need to change the course of history. The last decade we've had a really healthy job market but not housing affordability. We need to increase the zoned capacity and build housing for our working people. …We still struggle to get the housing for the communities that need it most."
She talked about the history of redevelopment (at least, I think that's what she was trying to talk about) in the Western Addition and Bayview. She tried to equate the bulldozers that destroyed communities with the efforts today to preserve those same communities.
She tried to argue that housing justice for vulnerable communities requires more private, market-rate housing that the evidence shows has been driving out, and will continue to displace, those communities.
This makes my head hurt.
I'm all in favor of sharing the wealth equally. I'm down with changing the course of housing history. I totally agree that we struggle to get housing for the communities that need it most.
But SB 50 does absolutely nothing to advance those goals.
There's no sharing of the wealth in the bill; developers will not be required to increase the rate  of affordable units they build in exchange for the very significant increases in profit that they will get of added density.
There is no "housing for the communities that need it most." There's just a program to build more housing at market rate, which will exclude most of those communities and make the crisis even worse.
As Fred Sherburn-Zimmer, director of the Housing Rights Committee, put it in a Facebook post:
Even if you believe that making it easier for developers to build million dollar condos will help anyone you know not get evicted or have their rent not skyrocket, Wiener's SB50 is horrible for tenants.
A) it encourages bulldozing of apartment buildings after evicting tenants, as all an owner has to do is lie on a form to planning and say there have been no tenants recently and they can get the demolition bonus
B) it encourages landlords to leave apartments empty, as the longer apartments are empty the easier to qualify for the demolition bonus
C) the bill does not include the cities and area that refuse to build and refuse to build low income housing, yep Wiener excluded the white exclusary suburbs and only included mostly high renter areas near transit that are ALREADY building

Don't be fooled by fake renter protections and nice slogans. SB50 is a displacement fast track
The "healthy" job market Brown talked about is actually a displacement machine; as Sup. Sandra Fewer noted recently,
"Not everyone in the city is making more money. We are importing people who are displacing people. If we continue to build office buildings, we are always going to be here.

"I don't know who is going to teach your children, who is going to protect our streets?"
Then Brown went into a discussion about climate change, and how cities have to allow more people to live here; "the fate of the climate depends on cities," she said.
So why is San Francisco allowing developers to displace existing residents to build housing for high-paid workers who have jobs in Silicon Valley, leaving the people who staff the hotels, city agencies, and hospitals that are critical to the community to move long distances out of town?
The SB 50 housing isn't going to help any of them. Unless you believe in the trickle-down theory of housing, which makes as much sense as the trickle-down theory of economics.
The debate over SB 50 shows a sharp line in local politics. People who believe that housing is a human right, and that it takes more regulation, not less, to make that happen – who believe that preventing evictions and preserving existing affordable housing is more important than building new housing for rich people – are up against the developer-backed politicians who, even in a supposedly liberal Democratic city, trust the free market to save us all.
We know which side the Chron is on. And next week, we will know which side all of the supes are on.