The Board of Supes Government Audit and Oversight Committee will consider Thursday/4 a resolution that could put the board in direct opposition to the mayor on one of the most important housing questions facing the city and the state.
Sup. Gordon Mar is asking the board to oppose SB 50, a plan by state Sen. Scott Wiener that would force cities to allow private developers to build more dense housing near transit corridors. It would increase height and density in the vast majority of San Francisco.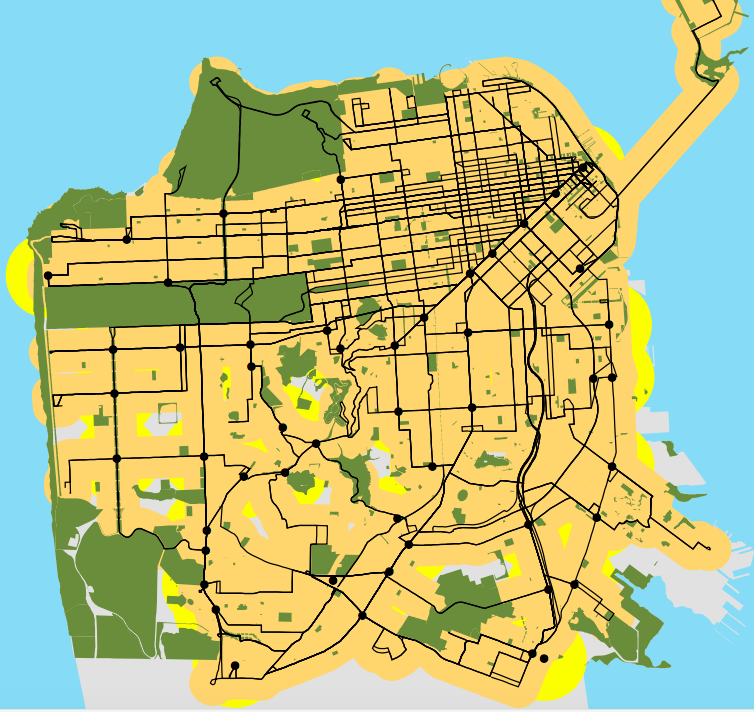 It's part of a move in Sacramento to deregulate housing, on the assumption that the private market will solve the state's crisis. This is an approach that has never worked.
Wiener has submitted a long letter to the board challenging Mar's resolution. Mar has responded, both in writing to Wiener and in an oped in the Chron.
A long list of affordable housing and tenant groups is opposing the Wiener bill, which just cleared the Senate Housing Committee, chaired by Wiener.
The issue at the heart of the debate is simple: If the state is going to give private developers the right to build higher and denser housing – which means more profit – should cities have the right to demand that some of that new value be captured and spent on affordable housing?
The housing activists note in a March 27 letter to Wiener:
SB 50 currently rejects a value capture framework – affordable housing standards aren't tied to density increase, creating arbitrary outcomes and leaving significant affordability on the table.
From Mar's resolution:
The upzoning proposed by SB 50 confers significant value to properties for increased development opportunity and yet is not tied to any increased affordability requirements for San Francisco above and beyond the baseline lnclusionary standard already required of development projects, which undermines sound public policy that requires any substantial value created by density increases or other upzoning be used, at least in part, to provide a meaningful net increase in affordable housing.
The concept of the Wiener bill is to eliminate low-density zoning in cities, particularly in places where there's access to transit. He writes:
Hyper-low-density zoning in places like San Francisco also worsens climate change. It leads to sprawl development that covers up farmland and open space, pushes people into multi-hour commutes, clogs our freeways, and increases carbon emissions. By advocating against a bill like SB 50, your resolution is advocating for sprawl, for increased carbon emissions, and against equitable placement of affordable housing (for example, in your own district, which is extremely low density and thus has very little affordable housing). Your resolution advocates for the housing status quo, which has resulted in so many working-class families being pushed out of San Francisco.

SB 50 gets to the heart of this zoning problem by allowing increased density near quality public transportation and in job centers. SB 50 will allow more people to live near transit and close to where they work. It will help alleviate California's housing crisis by creating more housing and legalizing affordable housing where it is currently illegal.
Note to Wiener: San Francisco is currently the third densest urban area in the nation, after Manhattan and Union City, New Jersey. There are no "hyper-low-density" neighborhoods in the city, except for St. Francis Wood and Seacliff – which don't meet Wiener's definition of transit accessibility and thus would remain suburban-style enclaves of the very wealthy.
Wiener defines transit access as a place within two blocks of a bus or train that runs every 15 minutes during rush hour. But his plan includes no new funding for urban transit – so in places like San Francisco, where existing transit lines are often so packed that there's no room for any new passengers, SB 50 could create a transportation nightmare, with thousands of new riders trying to crowd onto a system that can't even handle the existing load.
The bill also ignores the reality that new market-rate housing is going to be geared to wealthy people – who, if they don't own cars (as many will), are going to use Uber and Lyft to get around, going to use delivery services to get food, going to use Amazon to get products – all of which will create traffic disasters.
And in San Francisco, where most buses and trains are at surface level and can be slowed radically by new car traffic, the increased density may deeply damage the ability of public transit systems to get people around in a timely manner.
Then there's the problem that – as the evidence clearly shows – new market-rate housing creates displacement in low-income vulnerable communities.
Wiener's bill gives a temporary reprieve to designated "sensitive communities" – but it doesn't allow those communities any meaningful input into their future.
From the housing advocates:
Vulnerable communities in each region must be engaged in developing sensitive communities maps to ensure that all sensitive communities are protected. Dramatic variation in demographics and displacement dynamics means that a top-down statewide approach to mapping will inevitably fail to reflect the reality on the ground. Vulnerable populations, including low-income people, people of color, renters, and others, must have the power and flexibility to use their real world expertise to ensure that all at-risk neighborhoods are fully reflected in sensitive communities maps. Implementation of SB 50's equitable communities incentives must be delayed for this mapping process.

SB 50 does not currently meet this standard, instead relying on a crude top-down approach to identifying sensitive communities.
More:
Sensitive Communities should enjoy full self-determination about whether to opt-in to SB 50's "equitable communities incentives" or to adopt an alternative neighborhood plan. Decisions about opting-in or planning should be made with neighborhood-level control, not simply by municipal governments, and this decision-making process should prioritize engagement of low-income people, renters, and other vulnerable community members.

SB 50 currently vests local government bodies with the sole authority to make decisions about sensitive communities, which could leave neighborhoods that often lack political power with little meaningful self-determination. Mechanisms are necessary to ensure that low-income people, renters, and other vulnerable groups that call sensitive communities home are able to exercise decision-making authority about their neighborhoods.
If you live in an area already under attack by gentrification, with transit that is inadequate and underfunded, SB 50 could have a dramatic impact.
The local opponents of the bill are not, by and large, opposing density. They are trying to challenge the fundamental flaw in the Wiener/Yimby approach: Density that helps private developers and leads to more market-rate housing won't solve anything, and will only make urban life worse for low-income people. Density that is linked to dramatic increases in affordable housing (where cities can capture the increased value that upzoning gives developers) and is linked to increased funding for transit and anti-displacement measures? Nobody's against that.
Again, from the affordable-housing and equity advocates:
An "equitable communities incentive" must lead with equity and include meaningful affordability.

As a value capture policy, the affordability required under SB 50 should correspond to the amount of additional value conferred to a project. Because SB 50 provides for an increase in height and FAR up to a limit, but does not alter the base density, the additional value created by SB 50 will vary from project to project. Therefore, there should be different levels of affordable housing requirements depending on the actual density increase created by SB 50 for each project.
 Because many California families do not make enough to afford low-income and very-low-income housing costs, and because there is a dramatic shortfall in housing options for this growing population, SB 50 inclusionary rates should include a required set-aside for extremely low-income households.
Mar has seven co-sponsors for his resolution, meaning a veto-proof majority supports it. Mayor Breed supports SB 50.
This could be a major issue for Vallie Brown, who has not taken a stand on the issue. She is facing a challenge from tenant advocate Dean Preston, who opposes SB 50.
The first test is at the committee level – but this will go to the full board Tuesday/9.