Culling through the 40 features viewed at both the Sundance and Slamdance Film Festivals last week has been as much fun as watching them in the first place. Here is a spoiler-free account of some the fests' bests to bookmark in your calendar for the upcoming year.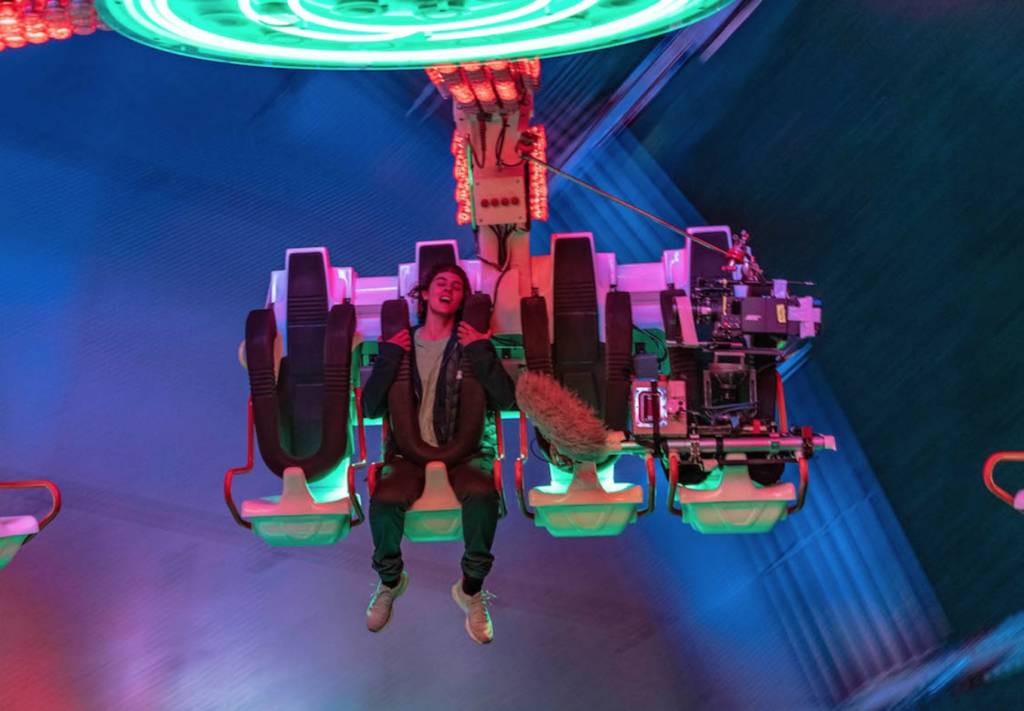 Jumbo (France/Belgium/Luxembourg)
Zoé Wittock's debut feature is a unique and immensely erotic coming-of-age story that sports some of the year's most gorgeous cinematography (Thomas Buelens), along with yet another "burning with desire" performance by Noémie Merlant (of Portrait of a Lady on Fire.) Many reviewers have crassly spoiled the film's distinctive plot outright, which in my opinion, turns this profound allegory into a cheap catchphrase. While the film's premise and delicious follow-through will initially provoke many; more than a few audience members seemed incapable of settling down to digest this science fiction fable, igniting a relentless stream of snickering, outright guffaws and inevitable walkouts.
Wittock's supremely empathetic script has the power to change minds by exploring its issues earnestly, such as the difference between mental illness & choosing one's own path in life or the difficulties of falling in love with entities that previous generations have no understanding towards. (Perhaps, as you wait for the theatrical release of this truly remarkable debut, seek out Christina (Birds of Prey) Hodson's curiously subversive script for Bumblebee (2018), which was made into the sixth installment/spin-off/prequel/reboot of the live-action Transformers film series.)
Never, Rarely, Sometimes, Maybe (USA)
Since director Eliza Hittman emerged onto the Sundance scene in 2013, it was clear that she was going to be a filmmaker with a purpose. Relating writer-director Hittman to the silent-era pioneer Lois Weber may seem a bit premature. This being only her third feature, while Weber wrote and directed hundreds of films in the 1910s and '20s, as well as shaped much of the cinematic language that filmmakers still use to this day. But it's not difficult to draw a connection between Hittman's uncompromising account of two young teens from rural Pennsylvania who make a neo-realistic trek to New York to attempt a "hasty" abortion.
Like Weber, she is consistently confronting meaningful and taboo subject matters of her time. Weber's Where Are My Children? explored the complexities of abortion and advocated for birth control in 1916 (104 years ago!) while The Blot (1921) exposed the lack of support for public education and class wars, following a young woman and the difficulties of growing up poor. Hittman's feature debut It Felt Like Love,  which premiered in the NEXT! category at Sundance in 2013, braved the subject of a 14-year-old girl's vulnerable desire to share her virginity with someone much older than her. And her sophomore outing was Beach Rats (2017), which premiered in the US Dramatic competition at Sundance, featuring an aimless teen who doesn't define himself as bisexual or gay but just someone who "has sex with men." (The film stirred up a lot of controversy within many older queer communities and definitely deserves to be discussed at length.)
And now, her latest, Never, Rarely, Sometimes, Maybe, which Sundance just awarded the "US Dramatic Special Jury Award for Neorealism" had audiences gripped for all 101 minutes. Shot on 16mm by cinematographer Hélène Louvart, who also shot Beach Rats and Wim Wenders' Pina 3D (2011), brings her poignant camerawork to this difficult yet immensely rewarding descent while newcomer actors Sidney Flanigan and Talia Ryder both give hauntingly austere and nuanced performances. With a US release date of March 13 by Focus Features, this is one of 2020's "not to be missed" films.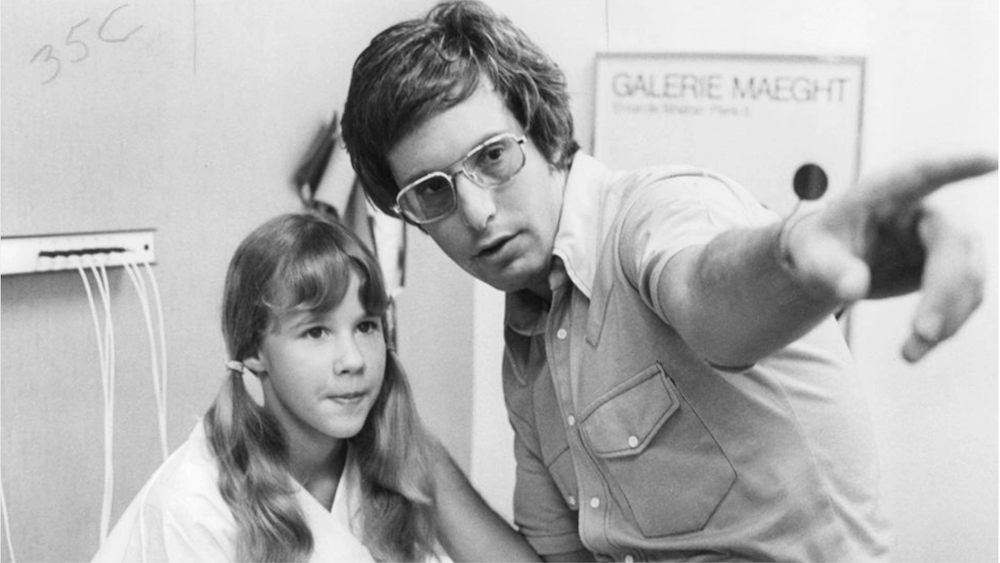 Leap of Faith: William Friedkin on The Exorcist (USA)
Those looking for an in-depth, shot for shot deconstruction/masterclass about one of the greatest movies in film history will be quite surprised to find that this is not just a bonus feature for a Blu-ray release; the film's form, structure and intimate handlings are, in fact, a stunning homage to William Friedkin's essential "talking head" manifesto Fritz Lang Interviewed by William Friedkin (which he filmed in 1974, the year following the release of The Exorcist.)
Director Alexandre O. Philippe explained at the Sundance premiere that Friedkin pitched him the idea. And Philippe's all-consuming love of cinema has helped transform this bare bones look at the myriad contradictions that surrounded the production of this haunting classic into an unstoppably hilarious and quite emotional personal account. Friedkin's limitless reference points—ranging from Igor Stravinsky's riotous symphony The Rite of Spring (1913) to Danish filmmaker Carl Theodore Dreyer's transcendental Ordet (1954) and Belgian painter James Ensor's body of work—will keep your pencil scribbling in your notebook for all 105 minutes. It also inspired the liveliest post-Q&A at Sundance 2020, with close to a dozen people venting their (very aggressive) opinions towards Friedkin's controversial statements about the ending in the film.
But what I found most startling about this scene-by-scene voyage was the way that the 84-year-old Friedkin was able to capture his very own "grace notes," a concept that he goes to great length to explain in the film. These are the quiet moments in life that remind you of the possibilities, rather than the futility of life. This documentary seems to matter greatly to Friedkin (who was unfortunately unable to attend the screening due to health issues), and he manages to use it as a conductor to draw you back in, close to 50 years later, to prove to you that The Exorcist is still radical.
Ema (Chile)
Following a string of Oscar/Golden Globes nominated hits: No (2012), The Club (2015) and Neruda (2016) and Jackie (2016), Pablo Larraín has become one of Chile's foremost filmmakers, and I dare say that not only has he made his best film to date, he has created one of the most hypnotically staggering films of year. Interweaving jaw-dropping, "reggaeton" choreographed dance numbers with the difficult struggles of a mutilated marriage, this eternally emotional excursion is a deep dive into the into free flowing guilt, love, and anger of a John Cassavetes-esque relationship.
Mariana Di Girolamo's liberated performance in the titular role brings such a physical and emotional commitment to the screen, it will leave you wanting to head right back into the theater to watch all over again. Add to that Gael García Bernal, who plays her husband-dance company director, who gives such an astoundingly querulous and demanding performance, one may forget you're even watching a movie. Music Box Films has plans to release the film in the US later this summer. Dance, don't walk to a screening near you.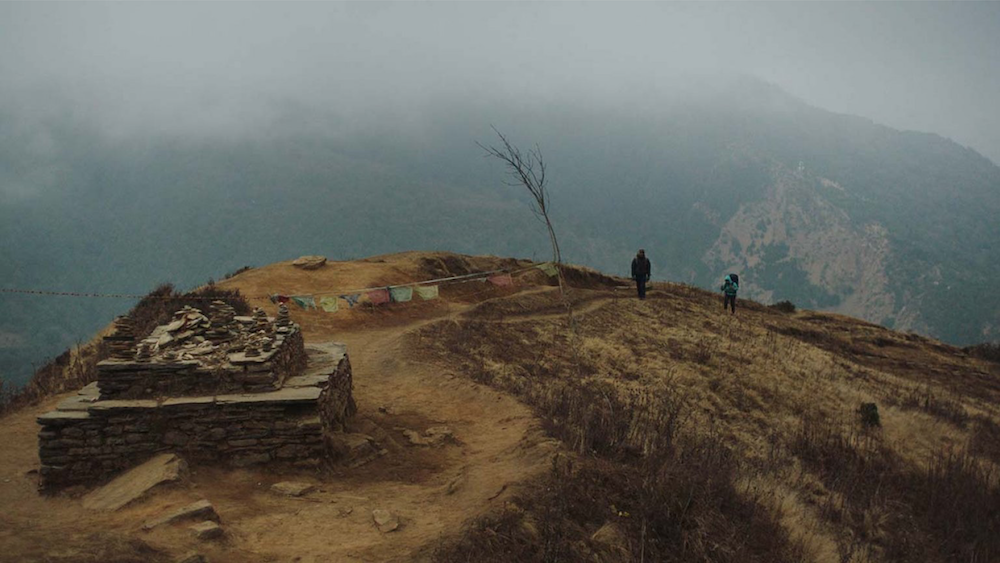 The Mountains Are a Dream That Call to Me (USA)
Speaking of sacred journeys, Cedric Cheung-lau's stunning feature debut is set in the Annapurna Mountains of Nepal and follows the intimate intersections between travelers and the forest itself. Pricelessly paced and perfectly poised, this 94 minute meditation is remarkably reminiscent of Kelly Reichardt's Old Joy (2006) and Apichatpong Weerasethakul's Uncle Boonmee Who Can Recall His Past Lives (2010).
What unfolds may seem minor in the grand scheme of things, watching an elderly woman slowly walk up a trail or sit in a close-up of a young man as he not only sleeps, but as his slightly shifting eyelids suggest, we watch his wandering mind in the act of dreaming. These thoughtful moments manifest into something much more radical than one may realize. Colin Alexander's superb sound design and Jake Magee's stunning cinematography have helped create one of the most spiritually significant films of 2020. Needless to say, many folks left the theater prematurely, emphasizing that this introspective adventure is not for all audiences.
Vitalina Varela (Portugal)
Multiple viewing experiences often fine-tune fuzzy details and uncover overlooked moments in films that are often too dense to unpack on the first viewing. And since Portuguese master Pedro Costa uses an extremely formalist approach (long, static shots) to document real people—framing them, purposefully within a contrived Hollywood-esque mise en scène—rewatching Vitalina Varela evolved into an almost entirely different movie for me.
Much as in other experimental filmmakers' work which explores their own personal subject matter, I find that I am initially much more mesmerized by abstract moments and/or the tone of the piece as opposed to understanding historical or cultural context. So this time around, fully understanding that this is a reconstruction of the life of the "actor" Vitalina Varela (who first appeared in the filmmaker's previous 2014 masterpiece Horse Money) I was able to inhabit the heart-wrenching world that she is contemplating and perhaps even the rarely spoken of events that placed her there. As Costa and cinematographer Leonardo Simões force you to endure that space and time, sometimes allowing scenes to run eternally, I found myself psychically empathizing.
Don't get me wrong, this is extremely difficult cinema that makes you work. In fact, there were more than a few baffled and actively angry audience members at the Sundance premiere—more than I've experienced since the days of Sharon Lockhart's meditative masterpieces Pine Flat (2006) and Exit (2008). Grasshopper Film is distributing the Vitalina Varela and for those seeking an otherly-worldly, powerfully poignant experience, be sure to keep your eyes glued to upcoming film festivals in the Bay Area. Hopefully they'll be programming this on a big screen. This is the perfect film to start with for this intimidating cinematic force and perhaps even a retrospective of Costa's previous films will pop up because of it.