In 1970 and 71, Jim LeBrecht attended Camp Jened for teenagers with disabilities in upstate New York. The camp had a profound effect on his life—now, he and his collaborator Nicole Newnham have made a documentary about the place, Crip Camp: A Disability Revolution, which premiered at Sundance and won the audience award. The film was supposed to come to the San Francisco International Film Festival, before that was shut down (now with some programs online) due to COVID-19, and it recently debuted on Netflix to great acclaim. 
LeBrecht was born with spina bifida and was only expected to live a few hours. In the movie—over home videos of him as a toddler racing down the stairs, climbing up shelves, and smiling and waving at the camera—he says, "Apparently, I had different plans." LeBrecht started going to what he calls "straight camps" when he was eight years old, but then he heard about Camp Jened, where you could stay up late and smoke marijuana with your counselors, and he was sold.
But the camp offered way more than getting high in a supportive environment. It changed his life, and the spirit of it led many former counselors and campers to fight for disability rights and ultimately, get the Americans with Disabilities Act passed.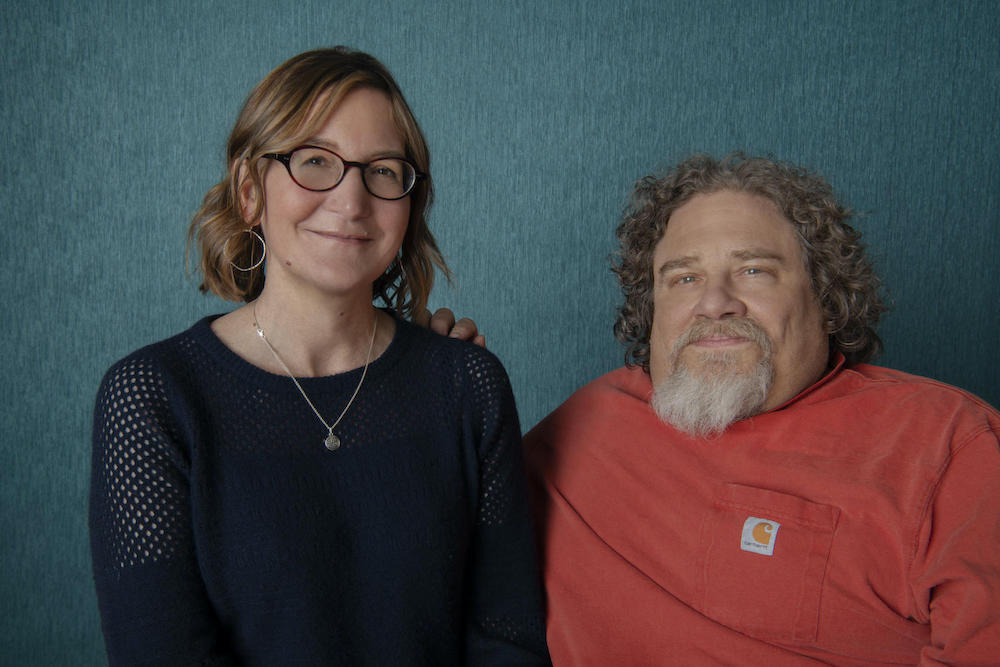 LeBrecht says in many ways the camp was a product of the times.
"It embraced this sense that we need to change the status quo," he told 48 Hills. "They treated us as young adults, and not as patients. For many of us who were isolated or 'the other' in our communities to find this situation where we didn't feel like burdens, but felt like part of a community, was amazing."
Judy Heumann, a prominent disability activist, who founded Disabled in Action, and served in the Clinton and Obama administrations,  was one of the counselors at Camp Jened. LeBrecht describes her as being a sort of Pied Piper, leading a fight for civil rights. 
"For me as a 15-year-old, meeting Judy set me on a course," he said. "It was like, 'Oh, you can fight back and file lawsuits and prevail? Really, we don't have to just put up with this crap?'"
LeBrecht, who worked as a sound designer for the Berkeley Repertory Theatre before going on to work on film sound design and eventually founding his own company, Berkeley Sound Artists, told Newnham about the camp and the two of them thought it would make a good subject for a movie. Newnham said she was completely taken with LeBrecht's description of the camp and the still photos of it. But they weren't sure how to truly represent the camp that LeBrecht had attended. Should they film recreations with disabled teens? At one point Newnham wondered it instead of a documentary they should just produce an art exhibit with photos of the camp. 
But LeBrecht remembered that a radical video group had come to the camp, capturing, among other things, the aftermath of a crabs outbreak. They strapped a camera to LeBrecht's wheelchair and asked him to film. Newnham put tons of time and effort into finding the group, thinking this could be a real treasure trove of footage, but with no idea if she would find it. Finally, after hours of patiently and determinedly searching, she found something in a New York University archive. The group was called the People's Video Theater, and she and LeBrecht got in touch with Howard Gutstadt, one of the group's members, who was living in San Francisco. 
Seeing the footage of the camp was incredible, Newnham said. "It blew me away. Jim had put this picture in my mind, and it was just like I'd pictured."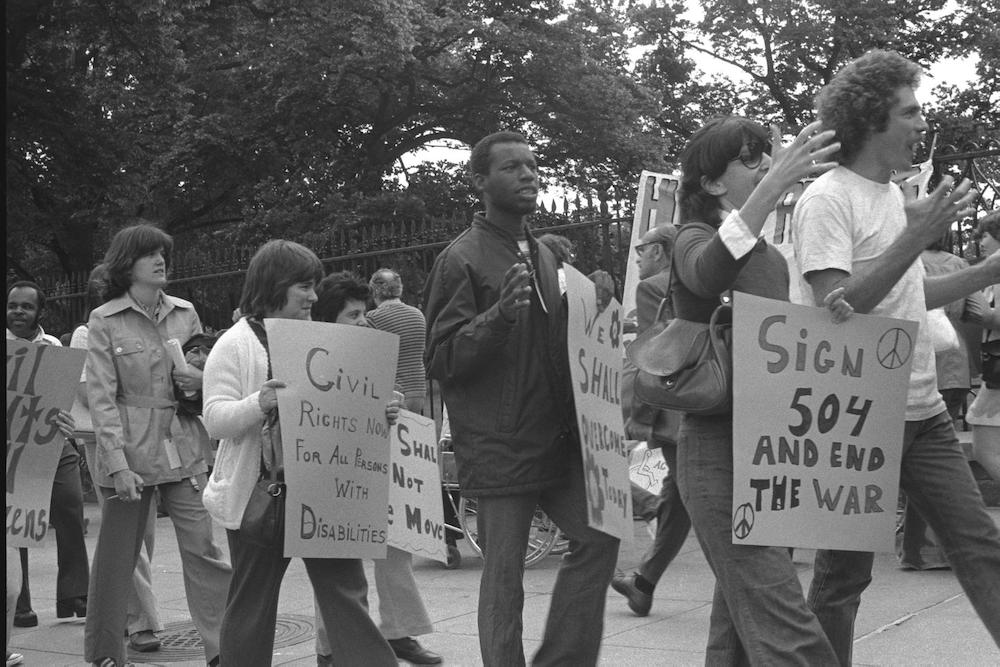 That footage makes up a lot of the first part of the documentary. Then the film focuses on how many former campers and counselors got involved with the civil rights movement, coming out to Berkeley and establishing the Center for Independent Living, which offers services like wheelchair repair, help finding affordable housing, and vocational training. The movie shows how in 1977, led by Heumann, activists occupied San Francisco's Health, Education, and Welfare offices for an astonishing 28 days, getting help from unions, the Black Panther Party, and Glide Church. 
LeBrecht is happy that Crip Camp manages to stay away from what he calls "inspiration porn," but rather presented disabled people fighting to have the life they choose.
"I think one of our major goals was to reframe what it meant to be disabled, and the stigma and misconceptions that have been so harmful," he said. "Our film is doing that and changing perspectives, and it makes me so thrilled."
Two things they wanted to telegraph with the film were joy and power, says Newnham. 
"It busts a lot of negative stereotypes and shows a lot of the happiness and joy that comes from community," she said. "There's this shared understanding from the experience of structural oppression and the humor that comes from we're in this together, and that's a powerful thing to think about."
SFFILM at Home will host an online Q& A with LeBrecht and Newnham on Tuesday, April 21, open to SFFILM members.