Even the Chron is now reporting that it's likely that Assemblymember David Chiu will be the next city attorney. The incumbent, Dennis Herrera, has negotiated a contract worth almost $400,000 a year to take over the SF Public Utilities Commission; the state legislative session is done for the year.
Mayor London Breed has made no announcement, but Chiu is an ally of hers, wants the job—and it would make sense for her in a whole lot of ways.
Let's look at what the next year would look like if Chiu got that job.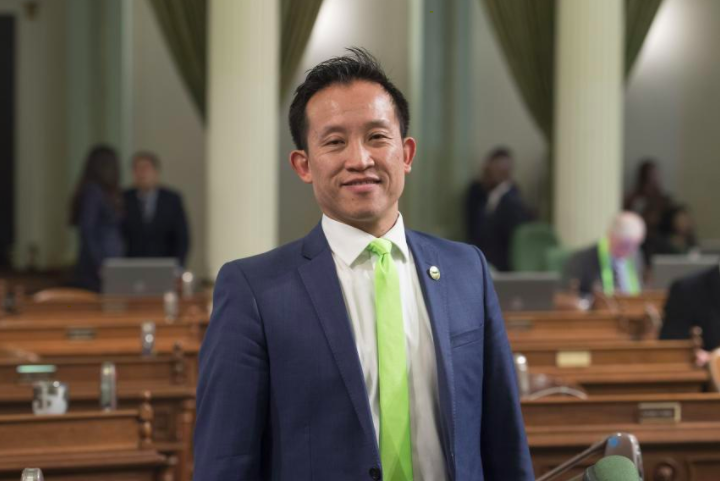 First, his Assembly seat is open—and that means a special election to fill it. The governor has to call that election, which has to be at least 126 days but not more than 140 days after the vacancy occurs–that is, after he officially resigns from office.
Say this all comes down the first week in October. Now we're looking at a special election in February.
But that's just the start.
Already, former Sup. David Campos has announced he's running for the seat if it's open. Sup. Matt Haney has been a bit more coy, but he's clearly in the race: His supporters showed up at the Milk Club meeting last week to try to block an early endorsement for Campos.
If Haney runs, he is going to be in the position of a white man challenging a queer Latino immigrant progressive—and potentially giving the mayor an appointment to the board. Former state Assemblymember Tom Ammiano told me that "I know from my experience in Sacramento that Latinos need a progressive voice, and David is a proven leader."
In fact, Haney brought straight white people to the Milk Club to get them to join to try to block Campos. That can't look good for his campaign.
It's hard to imagine that there won't be other candidates. City College Board Member Thea Selby told me she is interested. I don't know who else might jump into the race; there will no doubt be a Republican.
So: This will be what we call an open primary. If no candidate gets 50 percent plus one in Feburary, then the governor calls a special general election, which has to occur in about six weeks. The top two candidates would face off in that contest, in early April.
(This is what recently happened in the East Bay, when Rob Bonta resigned his Assembly seat to become the state's attorney general.)
So two elections in the spring, and then the usual June primary.
But wait, there's more:
If the efforts to recall three School Board members qualifies, that election could be combined with the open primary. It's also possible that a recall of DA Chesa Boudin would qualify, and that could be combined with either the primary or the runoff.
If Chiu is appointed city attorney, he has to face the voters at the next regular election, which will be in June.
Even more: If the School Board members are recalled, the mayor appoints their replacements. Those people also have to face the voters at the next election, which depending on the timing of the appointments, could be June or November. So there could be another School Board election going on.
If Haney were to win the state Assembly seat, the mayor would appoint his replacement, who would have to face the voters in June or November.
Same with Boudin.
That's a lot of elections in a short period of time.
The politics of this are pretty dramatic. It's possible that Mayor Breed could wind up appointing a city attorney, a district attorney, a supervisor, and three members of the School Board within less than a year.
Even Willie Brown, who managed at one point to appoint a majority of the Board of Supervisors, appointments, never got that much power in that short a period of time.
The SFMTA is apparently thinking about letting private companies install for-profit electric-car charging stations in curbside parking spaces in neighborhoods.
I haven't seen any announcement of this, but I got a call from a pollster Saturday asking some fascinating questions.
It started off simple: Does anyone in my household own a gas-powered car (yes). How often do I drive it (hardly ever). Am I going to buy an electric car anytime soon (probably not, since I will probably never buy another car).
Then it got interesting. If I had an electric car, would I want to charge it in a parking lot at a supermarket, or a city park, or my workplace, or my church or school? I suppose.
I didn't transcribe, the but the next set came roughly like this:
"The City of San Francisco is considering installing electric-car charging stations in curbside parking spaces in residential neighborhoods. Would you support or oppose this?"
More: These charging stations might be limited to people with residential parking stickers for that neighborhood—or open to anyone.
And—this for me was the key signal—the city is considering allowing private businesses to take over the parking spaces, set up online appointments, and charge drivers for using their charging stations.
So PG&E, or Chevron, or whoever, would get exclusive use of the city's public streets and curbside spaces to set up the equivalent of electric gas stations, for profit.
Would I support this?
Um, no.
Could I explain why not?
Yeah, simple: I'm not against charging stations, but I am very against privatization of public space.
I mean, the city already has parking meters in these spaces. The city has its own renewable electric power. Why can't the SFMTA set up public charging spaces, at the lowest possible rates?
Not sure that's in the cards, based on the survey, but it should be. Or as far as I'm concerned, this is a non-starter.
The Breed Administration hasn't backed down from the plan to phase out shelter-in-place hotels, despite the clear evidence that the hotels are saving lives.
Sup. Matt Haney supports keeping the hotels open, particularly since the feds are still paying much of the cost. He's asked for a hearing at the Budget and Finance Committee Wednesday/29 to ask the Mayor's Office to explain what the plans are for the future of the hotels—and transition plans to other housing for people who are forced to leave. The meeting starts at 10:30am.
Sup. Aaron Peskin wants an update on the city's enforcement of limits on short-term rentals (like Airbnb). That was, some may recall, one of the defining battles of the last decade, with David Chiu and London Breed, both then supes, pushing to legalize Airbnb despite the efforts of a huge community coalition.
But there are rules now, and Airbnb has a history of not following rules, and Peskin will ask the Planning Department, the Office of Short-Term Rental Enforcement, and the Rent Board to report on the current situation.
That hearing is Monday/27 at the Land Use and Transportation Committee. It starts at 1:30 pm.
The entire Yimby narrative—and a contentious battle over the future of the Tenderloin and affordable housing—is set to come to the full board Tuesday/28.
At issue is a plan by a developer and a local Christian Science Church to build 316 units of what amount to tech-worker dorms at 450 O'Farrell St.
The original plan for the site called for a project with 176 units, including some big enough for families. That had broad-based community support.
But the Forge Development said that even traditional market-rate housing didn't "pencil out," so the church has asked to change the project.
As we noted Sept. 6:
Think about that message. Forge had all of its entitlements and no "Nimby" opposition. But the determining factor on what gets built in San Francisco is not, by and large, community input or approval delays. It's international speculative capital deciding where the highest return is. And more housing for families (much less housing that's remotely affordable) doesn't seem to make the cut right now.
The hearing was continued from Sept. 7. The supes don't like overruling the Planning Commission, but there's massive opposition in the community to this one.
At lot of it will come down to Sup. Matt Haney, who represents the district (and is, apparently, running for state Assembly).
That hearing starts at 3pm.