This weekend's choice SF nightlife and dance floor affairs, March 26-28, 2015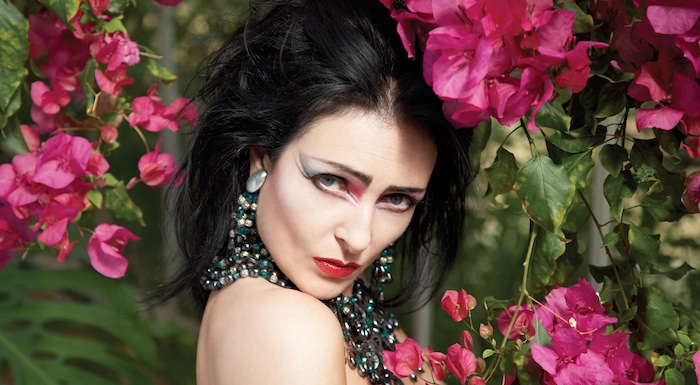 By Marke B.
PARTY RADAR Sometimes it can seem like we're spending so much energy fighting to keep nightlife alive and flourishing in this city that we hardly have any time left for partying, n'est-ce pas?
Welp, I vote we open a real bar in City Hall. (Hello, extra revenue!) Call it, I don't know, Willie's Fandango, install a couple Technics up in there, and carry on like the dance floor champions we are — while waiting for the next hearing or protest or action about the latest venue to be shut down or redeveloped or rezoned or what have you.
Proposed cocktails: Vodka Wienertuni, Jane's Cup, Malia on the Rocks, The Ed Lee (flat soda water and a straw), London Gin Straight Up, Rose Pak-a-Punch (with a little umbrella), Campos and Bacardi, Avalos on a Beach, Bloody Feinstein, Newsom with a Twist …
OK, maybe not then. Here are some fun parties:
>>FRIDAY<<
>>TERRY FRANCIS Floorthumping UK techno classic and Fabric club resident brings his upbeat, rave-descended sound to Mighty. With Solar and Tyrel. Fri/29, 10pm-3am, $20. Mighty, SF. Tickets and more info. 

>>BODYSHOCK If you're into deep, delicious post-industrial and electronic body music, you should definitely be familiar with the monthly Bodyshock party, which is celebrating its two year anniversary with this blowout: Lust For Youth, Marshstepper, and Varg all perform live. Fri/27, 9:30pm, $10-$13. Elbo Room, SF. Tickets and more info here. 
>>NIKOLA BAYTALA One of our biggest hometown techno heroes returns from Berlin to show us what he's been up to. Expect a loving crowd of local techno mavens from all periods of SF club history. With M3 and the ever-awesome Mozghan. Fri/27, 9:30, $10. Monarch, SF. Tickets and more info here.  
>>DIGITALISM Big, juicy, dirty-fun electro sounds from this longtime German duo who have seen their share of breakout success, without succumbing to purely pop-EDM sounds (and one of them looks like MacCauley Culkin). With Humans, Redinho, and the Lights Down Low, this will be a full-volume evening of pure losing it. Fri/27, 10pm-3am, $20-$25. 1015 Folsom, SF. Tickets and more info here. 
>>SATURDAY<<
>>MARGARET CHO BENEFIT FOR #BEROBIN MOVIE For the art several months, comedian Margaret Ch has been hitting the streets of San Francisco, playing live music to benefit the homeless with her #BeRobin campaign, in honor of Robin Williams. This star-studded party at the Eagle will go towards the making of a movie about that campaign, which will in turn benefit the homeless even more. Sat/28, 4pm-midnight, $10. SF Eagle. More info here. 
>>SOIREE 2015 One of the biggest, actually cool see-and-be-seen events of the year, the annual LGBT Center's Soiree Gala is taking on the theme "Limitless" and giving it a cute cosmic twist. Expect rocket ships, sexy aliens, and of course all the stars. DJs, entertainers, great food and drinks, and more. Plus, you know, it's an awesome cause. Sat/28, 6pm-midnight, $125. City View, SF. Tickets an more info here. 
>>6AM SESSIONS Forget all those cheerful, sober morning raves that have sprouted up lately like mushrooms on a yoga mat. Here's the real deal, a good ol' morning bash, liquor and all, that can't help bring to mind the glory days of the End Up> Classic SF psychedelic house DJ Jeno reigns, with Lt. Daaan, Frankie Jr, and M3 in tow. Sat/28, 6am-noon, $5-$10. Monarch, SF. Tickets and more info here.
>>SIOUXSIE TRIBUTE Every time I call my favorite dark-wave/punk/industrial club Dark Room "goth" I get reprimanded by its promoters. (Not sure why, there's no shame in the goth game!) But here they're feting high-goth genius Siouxsie Sioux with a huge tribute, including tons of drag performances, go-go ghouls, dancing Darkroom Dolls and more. So yeah, it's mos def some awesome goth gonna happen. Sat/28, 8pm-3am, $10. The Stud, SF. Tickets and more info here. 
>>TESSELAS Wonderfully wiggy broken beat sounds from this skinny UK dude, all within the framework of slamming techno beats. Excellent-sounding computer-generated dance music for all, launching a new series of Instance parties. Sat/28, 9pm, $15. 1192 Folsom, SF. Tickets and more info here. 
>>BAYSIC BALL Y'all better werque — elastic-limbed dance teacher and club prince Jocquese Whitfield hosts this vogue battle and dance competition. Cash prizes, fierce looks, Bay Area spirit! Death drop, death drop, death drop. Sat/28, 9pm, $5. Elbo Room, SF. More info here.  
>>SUNDAY<<
>> DISCO DADDY You better call her "Miss Ross," because you are about to get all the Diana you can handle, when DJ Bus Station John launches into an epic tribute to Motown's disco tigress. The dance floor at the Eagle, it will be oh so cute. Sun/29, 7pm-2am, $5. SF Eagle. More info here. 
>>MARS SUNDAYS One of my favorite little secrets: SoMa's Mars Bar on Sundays becomes a fabulous house music paradise — the small dance floor and patio are hopping with sunshine-y types and the grooves are on point. This week: Mi amigo Mauricio Aviles joins Frankie Boissy and Didje Kelly for some classic SF house fun. Sun/29, noon-7pm, free. Mars Bar, SF. More info here.