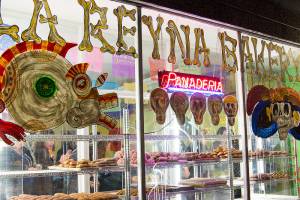 Walk down 24th Street tonight and you won't get far without running into a poet. Local businesses will be full of readings by poets and authors celebrating food heritage, indigenous voices, even OMOGS (hi, "Old Mission Original Gangsters" — posting up tonight in Adobe Books to tell tales.) And the action's not limited to bookstores either. La Reyna Bakery will rise to the lit crawl occasion with "Agua, Harina y Corazon", a group reading that focuses on the power food holds in our lives. It's all due to the annual Flor y Canto Literary Festival (Thu/14-Sat/16), whose 2015 chairperson Alejandro Murgía has planned a weekend of transcendent Latino lit voices. Read on for more Flor y Canto highlights, and other Art Looks to keep you fresh this week.
>>SCIENCE IN SURREALISM

1920s surrealist painters got life from the psychoanalytic work of Sigmund Freud and Carl Jung, and the correlation between empiric exploration and melting clocks hardly stops there. Indeed, Dali was fond of noting that his famous languid timepieces were modeled on Einstein's Theories of Realativity. Swing by Wendi Norris Gallery this week to check out its survey of such surrealism-science connections, featuring 20 paintings by the likes of Yves Tanguy and Max Ernst.
Exhibition runs through Aug. 1. Wendi Norris Gallery, 161 Jessie, SF. More information
>>BANNED BOOK CLUB: I WAS BANNED!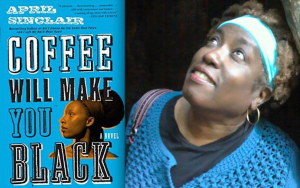 All year long, RADAR Productions has hosted a series of readings by local authors and celebs of their favorite banned book. Today the trope goes introspective, giving writers the chance to read their own texts that have been deemed unsuitable for consumption by libraries or schools. Don't miss Alameda author April Sinclair sharing lines from her racy, hilarious novel Coffee Makes You Black.
Thu/14, 6pm, free. San Francisco Main Library, 100 Larkin, SF. More information
>>YOU ARE YOU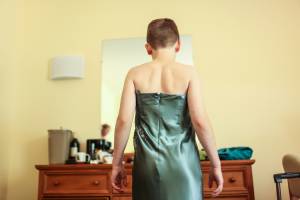 It is unthinkable that photos of a summer camp for gender nonconforming kids would turn out anything but stunning. As proof, we have photographer Lindsay Morris' shots on display in this exhibition at Rayko Photo Center. Having graced the New York Times Magazine cover previously, Morris' images give a graceful look at a new generation determined to show its real self.
Opening reception: Thu/14, 6-8pm, free. Exhibition runs through June 19. Rayko Photo Center, 428 Third St., SF. www.raykophotocenter.com
>>FLOR Y CANTO LITERARY FESTIVAL
This three day ritual of Latino and other voices follows a Mesoamerican tradition: the occasional, momentous gathering of the artists. To that end, clear your schedule for some incredible readings, workshops, and more. Headliner Nicaraguan poet Ernesto Cardenal takes the stage at Mission Cultural Center Sat/16, the Mission Public Library plays host to a workshop on the art of translation for those looking to expand the reach of their voice and those around them (also Sat/16), and the 24th Street Corridor will ring with readings tonight, Thu/14.
Thu/14-Sat/16. Most events free. Various times and Mission District locations. More information 
>>COUNTERPULSE MAY DAY CELEBRATIONS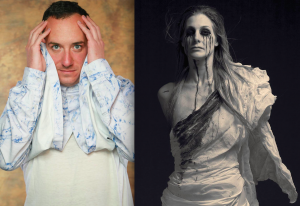 When you're on the brink of moving you get a strong inclination to celebrate the times you've had in the home you're leaving. Local arts organization Counterpulse is doing just that on the eve of its 22nd anniversary, just before it relocates operations from its SoMa space to the old porn theater it's purchased on Turk Street in the Tenderloin. Friday and Saturday nights will bring art-filled parties to Counterpulse's 1310 Mission Street location — the former evening an exploration of queer art, music, and drag with Double Duchess, Fauxnique, Mica Sigourney, and more. Saturday night is geared towards high art heads (though it costs the same as Friday's event, very San Francisco) – ODC, Scott Wells Dance, and more will turn in performances. On Sunday, swing through the organization's new hood for a block party in the Tenderloin National Forest in collaboration with the very awesome Luggage Store Gallery.
Fri/14 "Underground", 7pm, $40; 1310 Mission, SF. Sat/15 "SoMa Soiree", 7pm, $40; 1310 Mission, SF. Sun/16 "Picnic in the Park", 2-5pm, free; Tenderloin National Forest, 509 Ellis, SF. More information and tickets