Choice nightlife and dance floor affairs, July 17-19.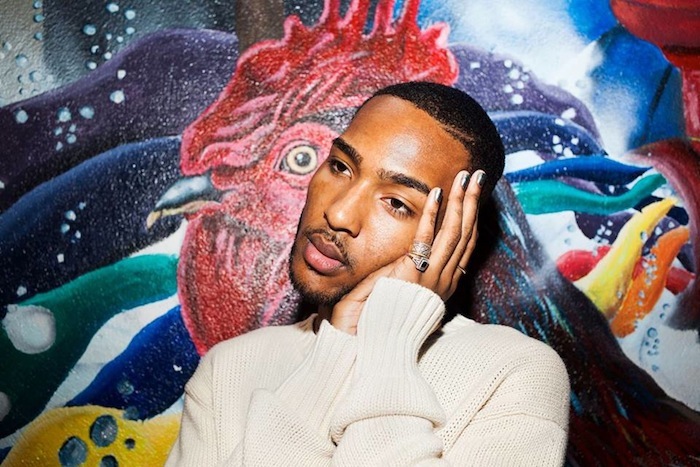 By Marke B. 
PARTY RADAR Hey young punks! If you want to save the all-ages DIY scene in SF, it's time for us to step up to the plate. Word came down earlier this week that vital Mission venue SUB-mission is the latest victim of insane rent increases (as well as some building code issues). I've been to so many great parties and shows there that it seems hard to believe I won't get lost in that cavernous front room, and labyrinthine back room, anymore.
Along with depressing recent news that both Viracoche and 50 Mason Social Club are both closing as well, this puts a serious crimp in the "live music in small venues" music scene. HOWEVER! The SUB-Mission kids have started a GoFundMe fundraiser to at least try to save the attached art space and help keep that part open (perhaps with the possibility of performances there was well.)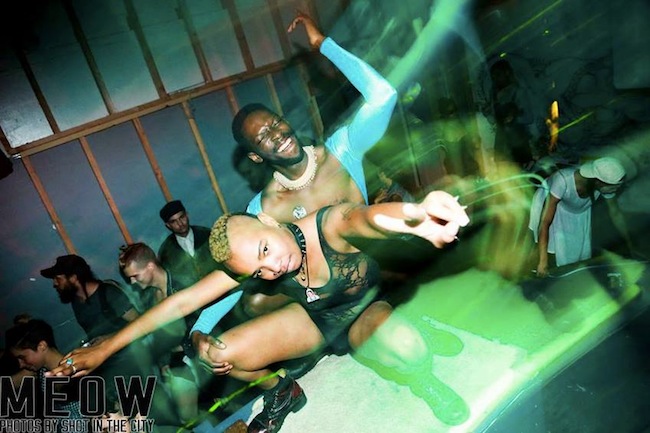 Anyway, nows no time to sulk and sit on your hands. Donate some funds if you can, and let's keep the party going.
PS I'm now writing a broader weekly guide to cool events called BIG WEEK — so check out that as well for even more essential stuff to do.
>>>>> FRIDAY, JULY 17 <<<<<
https://www.youtube.com/watch?v=ybGHyn9D0Pc
>>> GALCHER LUSTWERK The expansive New York house musician "pairs gritty percussion, luscious pads, and mesmerizing spoken-word vocals to incredible effect." Good, organic sounds that get you up but don't overwhelm. At the always awesome Sure Thing party.  Fri/17, 10pm-4am, $10 advance. F8, SF. Tickets and more info here. 
>>> JAY BOOGIE Not to be confused with our own classic DJ J-Boogie, this incredible young rapper, poet, and spoken word artist from Brooklyn will turn up the kids at wild queer hip-hop party Swagger Like Us. Fri/17, 10pm-3am, $10 advance. Oasis SF. Tickets and more info here. 
>>> JUST BE The UK DJ also known as Bushwacka! takes on a more warehouse-sounding approach in his guise as Just Be — blending house, breakbeat, techno, downtempo and ambient into total dance floor freedom. Fri/17, 9:30pm-3:30am, $10. Public Works, SF. Tickets and more info here. 
>>>>> SATURDAY, JULY 18 <<<<<
>>> SILENT SERVANT Excellent dark and groovy updates of the industrial and Electronic Body Music sounds of the '80s from this LA producer, with some deep electro in there as well. Sat/18,  10pm, $10-$13. Monarch, SF. Tickets and more info here. 
>>> NON STOP BHANGRA: CRASH AN INDIAN WEDDING One of the best monthly parties brings back one of its best themes. The Non Stop Bhangra crew is actually throwing a huge Indian wedding bash with colorful vibes, beautifully dressed people, sweets, henna, food, and endless dancing and music, of course. With DJ Scorpio, live painting, drums, the whole shebang. A Baraat Mob wedding procession starts it all out. Sat/18,  9pm-3am, $15-$20. Public Works, SF. Tickets and more info here. 
>>> CUT COPY DJS Everyone's favorite Australian indie nu-disco act from the early 2000s returns to rev us up again  with a fine and surely glamorous selection of platters. With Knightlife, Cooper Saver, and the wonderful Jeffrey Paradise. Sat/18, 9pm, $20-$25. Mezzanine, SF. Tickets and more info here. 
>>> ROME ON FIRE A toga party from the LED Dinosaur crew celebrating the date Nero supposedly set Rome on fire (or at least fiddled while it burned). I repeat: TOGA PARTY! (And Fireball shots, duh, but gross.) With DJs Syd Gris, MPHD, DatGirl, and more. Sat/18, 9pm-4am, $15-$20. Public Works, SF. Tickets and more info here.  
>>> BEAT PIG Possibly the hippest party you'll ever attend at a packed gay pick-up bar. Hosts Juanita More and Walter ensure a dose of fashionable excess, the regular patrons a little hubba-hubba. It all benefits the Transgender Law Center. With DJ Sidekick. Sat/18, 9pm-2am, $5. Powerhouse, SF. More info here.  
>>> PLAY IT COOL Celebrated former rave cave 222 Hyde, now redesigned and under new ownership, quietly reopened last year as The Basement, but it's finally ramping up its dance party fred with some fine bookings — like the Play It Cool party, this month featuring the lovely disco antics of DJ Sergio from the GO BANG! party. Nice one! Sat/18, 9pm, $5. The Basement, SF. More info here. 

>>>>> SUNDAY, JULY 19 <<<<<
>> DISCO DADDY Seven hours of pure, unadulterated, rare disco tracks (and some crowd favorites) at this increasingly popular night from DJ Bus Station John. Twirl in the sweaty man-glory! Sun/19, 7pm-2am, $5. SF Eagle. More info here.
>>> AFTERNOON DELIGHT Absolutely love this afternoon patio throwdown in Oakland, with a great diverse crowd and (usually) sunny, sunny vibes. This time around, legendary DJ Neon Leon of the EndUp's Fag Fridays parties hits the decks with Ken Vulsion and Prince Wolfe. Sun/19, 3pm-8pm, $7. New Parish, Oakland. More info here. 
>>> DAYTIME REALNESS Drag yourself into the sunlight at this monthly patio party at El Rio featuring, yes, tons of daylight drag! This month it's a beach party theme, so inflate your balls and throw down a towel. With Heklina, Tom Temprano, and DJs Stanley Frank, Robin Simmons, and Elaine Denham. Plus tons of performances. Sun/19, 2pm-8pm, $8-$10. El Rio, SF. More info here.