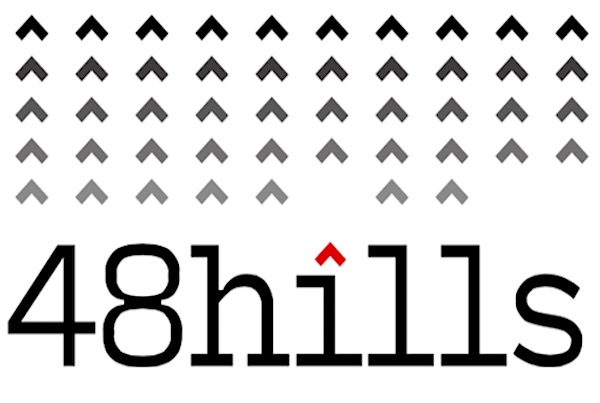 Since we launched in 2013, 48 Hills has been a vital voice on a local scene dominated by bland corporate media, sensationalizing online outlets, and national chains. We're the only daily independent progressive news source in the Bay Area, and remain committed to our ideals of deeply reported news and arts coverage, a diversity of voices, unique takes on cultural events, and a dedication to our readers to counter "fake news."  
DONATE NOW TO SUPPORT 48 HILLS
But we can't do it without you! We rely on your donations to keep 48 Hills going. Please support us today and keep alternative, independent media alive — especially in this time of national corporate takeover and the rise of the most heinous elements of the American psyche on the cultural and political stage. Below are some of our most popular stories of 2016, showcasing our hard-hitting reporting, in-depth analysis, and first-on-the-scene cultural coverage. Your tax-deductible donation will secure more essential reporting like this in 2017. Thank you for your support! 
The Panama Papers and SF's housing crisis

Super Bowl City is utterly stupid and boring
Plan that could lead to massive displacement moves forward, quietly
50-year-old gay bar The Stud faces closure as rent triples
Five myths about the homeless problem in San Francisco
Lawsuit against Burma Superstar: "Think of the life of people who make your food"
Full coverage of the Frisco 5 hunger strike against police brutality
Full coverage of the stand off at Standing Rock 
Another fire destroys more low-cost housing in the Mission
Black Lives Matter, others pull out of SF Pride Parade
Mexico City: The fallacy of "cheap"
Why the Chron is SO wrong about an eviction
SF Latino, LGBT communities march in solidarity for Orlando
Open source tech meets indigenous Oaxaqueños
Who is moving into — and out of — SF?
Airbnb makes half its SF money with illegal listings