Eduardo Pubill once shared a beer with Ringo Starr. He's been a New York theater stagehand, a chef, a merchant seaman, and a cook on board the legendary Jeremiah O'Brien when that liberty ship made its historic 1994 trip to Normandy to commemorate D-Day.
Now 70, blind and mostly deaf, Pubill is facing homelessness –in part because Mayor Ed Lee has cut a $3.1 million program to provide rent subsidies for San Franciscans who are vulnerable to eviction.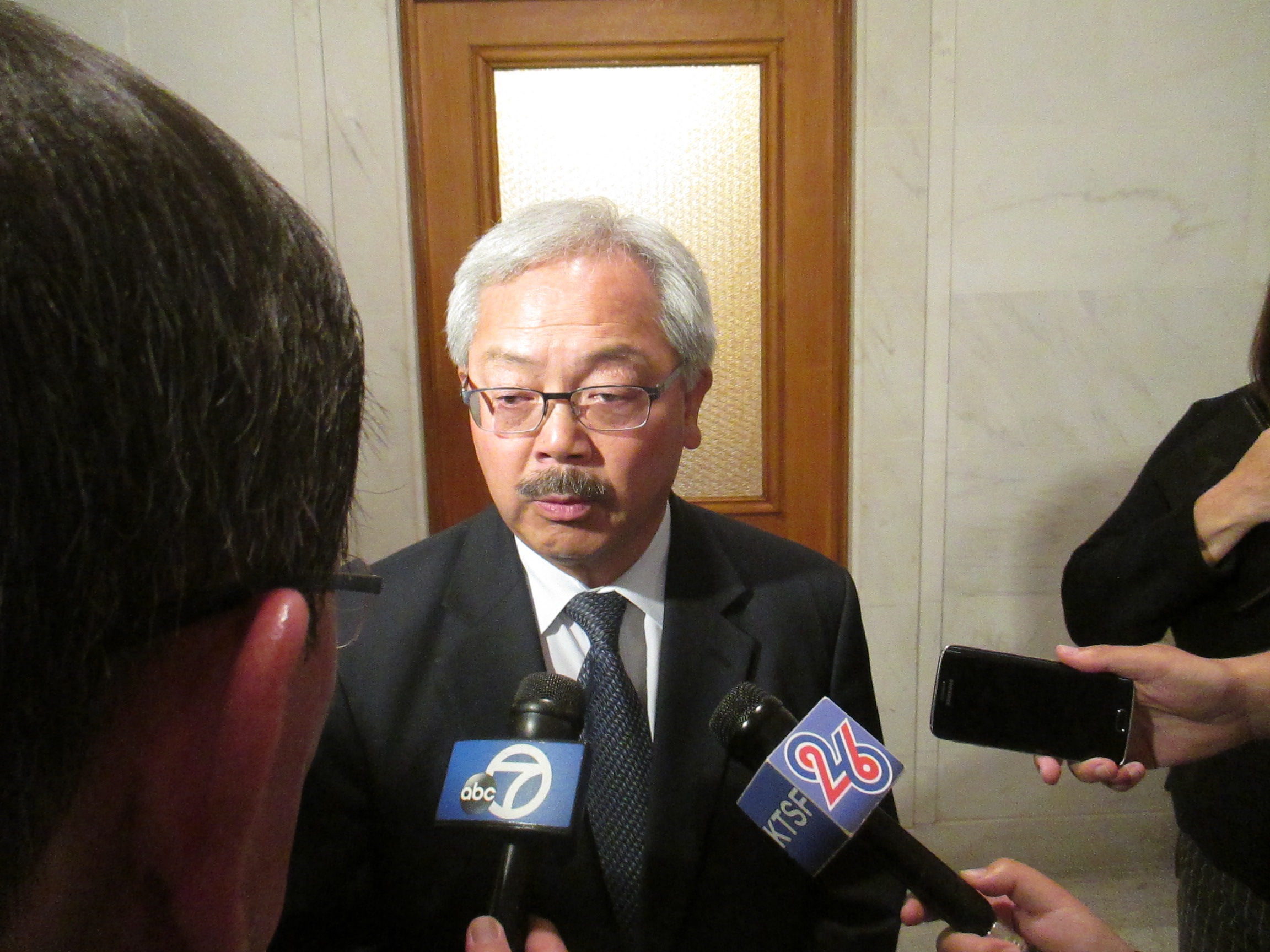 The mayor is undermining an incredibly inexpensive way to prevent a problem the city is spending hundreds of millions to solve. With a $400-a-month city subsidy, Pubill could stay in his one-bedroom apartment. If he's forced out, the city will spend many, many times that much taking care of him.
He's not alone. The Homeless Emergency Services Providers Association says that 250 people, mostly seniors, disabled people, and vulnerable members of the LGBT community, could stay housed if the mayor would allocate that (already approved) funding.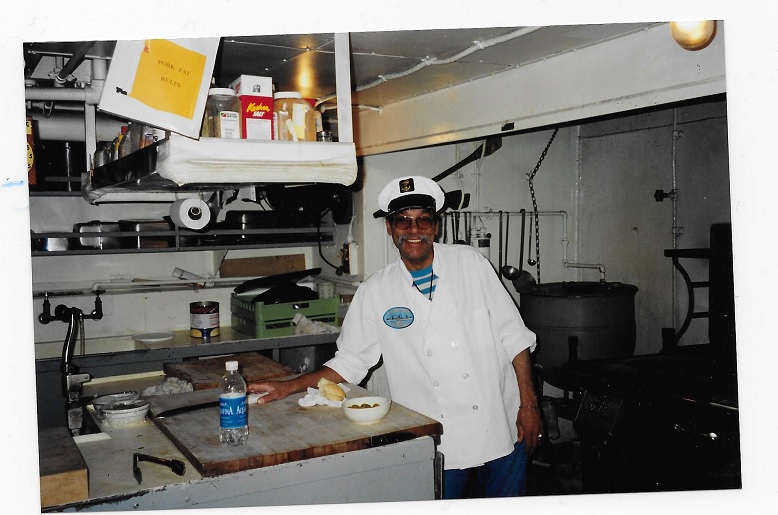 And yet, in the mayor's midyear budget letter, dated Dec. 8, this housing assistance program has been defunded in the name of budget cutbacks.
The $750,000 in existing subsidies was spared, but the window for new support is now closed. "It makes no sense," Brian Basinger, director of the Q Foundation, which handles much of the money, told me.
Pubill is one of those people. After a lifetime of hard work, his sister, Bebe Pubill, told me, Eduardo started losing his vision, and is now blind. He's lost most of his hearing, and was recently hospitalized. "It's the stress from the threat of losing his home," she told me.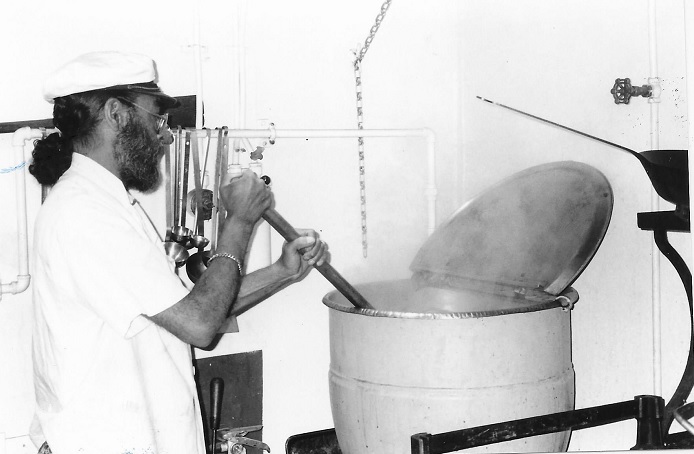 Pubill shared his modest apartment with a partner who died in 2015. Without her income, the $725 a month he gets from SSI can't cover the $1012 rent. He gets Meals on Wheels and assistance from the Lutheran Church, but he keeps falling behind on rent, and Mica Williams, a Hastings law student who has been helping him, told me he was just a day or two away from eviction this fall when she was able to find a charity to pay his back rent.
Williams works with the school's Medical Legal Partnership for Seniors/Veterans, and has been trying to keep Puill housed. It seems so simple: A modest rent subsidy would work for the immediate and probably the long term.
Rent subsidies aren't as sexy as $10 million tech-industry grants to "end family homelessness," and don't fit into any neat category. But they make such an immense amount of sense. As longtime housing activist Calvin Welch likes to point out, in a crisis, the cheapest affordable housing is the existing affordable housing; it costs far less to keep someone from losing their home than to provide services, relocation, and rehousing, and protecting existing rent-controlled housing is way, way cheaper than building new affordable housing.
Most of the people who get rent subsidies under Basinger's program are living on fixed incomes, in many cases Social Security or SSI. That makes the subsidies particularly relevant these days in San Francisco: Forty years ago, before Reagan and then Clinton gutted "welfare as we know it," Social Security and SSI paid enough money to cover rent in this city. The cost of housing has gone up by a factor of ten, at least – and benefit checks, when they exist at all, have been flat.
So while San Francisco officials decry GOP-style cuts from Washington, they have a chance to make up some of the difference locally – and save lives, and save the city money, in the process.
"We have an innovative program that works," Basinger told me.
Yes, it does – and there are referrals coming in every day that the group can no longer help. "We have an 88-year-old man who is paying $1,400 in rent for an SRO," he said. "He gets $1,000 a month from Social Security. If we can make up the difference he will stay housed. If we can't, he will be on the streets."
And the city will be spending far more than $400 a month to try to care for and rehouse him.
Then there are the people who could qualify for city affordable housing – if they just had a little more money. I have heard so many of these stories – people who get that Golden Ticket and win the lottery for an affordable place, but are then told that their income is too low even for nonprofit housing.
As MissionLocal reports, Lorena Moz and her family have a chance to move into a Mission affordable unit. But after a fire destroyed the family's business, they no longer qualify. All they need is $500 more a month, and Basinger's program could have provided that – if those funds hadn't been eliminated.
Then there's a 60-year-old woman who lost her home in the Western Addition to redevelopment, and has a Certificate of Preference that allowed her to qualify for affordable housing. But her SSI income won't be enough. She's homeless now, and has cancer, but can't start treatment until she is housed. A modest subsidy would let her move into permanent housing; without it, she will lose her lottery ticket for housing and remain on the streets.
I'm glad that Mark Benioff is giving money (a tiny fraction of what he would pay in taxes if we had a fair tax system) to help homeless families. But he and the city could help a whole lot of people if they just put up money to help pay the rent.
Yes, that's sometimes money going to private landlords, and I would rather that we just buy that housing and take if off the private market. (If Mark Zuckerberg and Benioff gave less than 10 percent of their net wealth – a tiny fraction of what they would have paid in taxes under that radical socialist Richard Nixon – the city could buy more than 10,000 market-rate units and turn them into social housing. Mr. Mayor? Something to suggest to your pals.)
But the leading cause of homelessness in San Francisco is, well, loss of housing. Some 70 percent of the people living on the streets were once housed in this city. And if, for a few million a year, we can prevent hundreds of people from losing their homes, it's such a no-brainer. What is the mayor thinking?
If anything, we need more rent subsidies.
Half of the money that is being cut was added by the Board of Supes in the last budget process. The mayor has the legal right to refuse to spend it, but seriously: Will Board President London Breed and Budget Committee Chair Mark Farrell, who approved that money, stand up to this shit?
Even worse: I am told by eminently reliable sources that when advocates have gone to the mayor's chief of staff, Steve Kawa, to ask about this kind of funding, Kawa has tried to divide and conquer in a vicious way: He's told them to talk to Sup. Jane Kim, who is trying to protect her measure, approved by the voters, to pay for free City College.
This is going to be an ugly budget season if the Mayor's Office tries to pit free City College against housing subsidies. In one of the richest cities in the history of the world.
Happy New Year.