ARTS FORECAST It's weird growing older in a media-saturated environment. For years, the only connection I had to my hip-hop-adoring youth was a clutch of vinyl records and a couple t-shirts—one especially ratty one of Eric B. and Rakim (sigh, so dreamy) among them. Now I can wake up, turn to my bedside laptop and see them bring out New York gubernatorial candidate Cynthia Nixon onstage during a reunion tour date, watch Rakim rap his way through a stellar jazzy-strings set on NPR's Tiny desk concert series, and get a notification that the legendary duo are featured in a photography show at Lower Haight's wonderful Family Affair gallery (which recently wrapped up a stunning show of rare early Prince photos).
The show celebrates the 30th anniversary of the release of classic Follow the Leader album—photographer Drew Carolan shot the duo for the cover. "Alternative angles and outtakes from the photoshoot for the iconic Follow The Leader album cover will be on view as a spectacular series of high gloss metal prints—each signed by photographer Drew Carolan in a limited edition of 30 to commemorate the anniversary of the album, the duo's follow-up to their classic debut Paid In Full (1987). These are majestic images of Eric B. & Rakim that capture a moment in time when hip-hop was evolving from its humble beginnings to a world-wide force that would innovate and eventually dominate culture, both sonically and visually."
As Rakim raps on the eponymous track, my favorite of theirs, "Follow me into a solo, get in the flow. And you could picture, like a photo…."
ERIC B.AND RAKIM: FOLLOW THE LEADER BY DREW CAROLAN Opening reception Thu/26, 7pm-10pm, free. Show runs through August 18. Family Affair, SF. More info here.   
PS Don't forget to check out our Screen Grabs and Party Radar columns, too! 
MORE UPCOMING EVENTS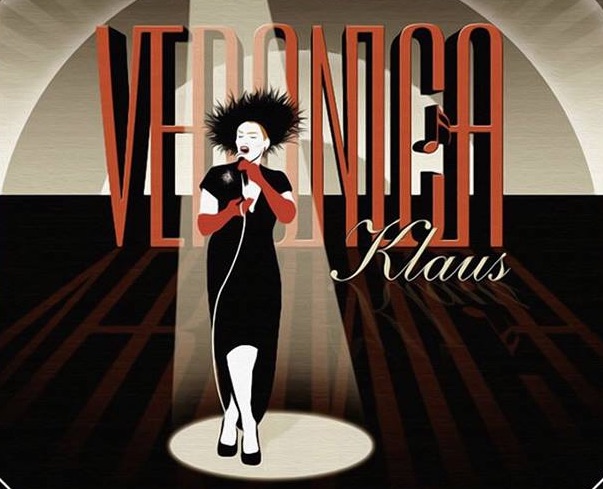 Sat/28 and Sun/29 VERONICA KLAUS The glorious return of one of our homegrown favorites, jazz chanteuse Veronica Klaus, who rose from the raucous SoMa nightlife scene to the big-time cabarets. Here she pours on the charm at Martuni's with pianist Tammy Lynne Hall-Hawkins and bassist Daniel Fabricant. Martuni's SF. More info here.  
Sat/28 "KAREN SOLOMON: CURED MEAT, SMOKED FISH & PICKLED EGGS" The former Bay Guardian culture editor turned superstar cookbook author presents her latest. "Food preservation teacher and cook Karen Solomon teaches you how to smoke, pickle, salt-cure, oil-cure, and dehydrate a variety of meats, dairy, fish, eggs, and other proteins economically and at home. Fifty-six creative recipes highlight the range of specialty foods that you can make yourself with these techniques, including smoked salmon, pickled beans, cured sardines, brined cheese, duck breast prosciutto, and, of course, beef jerky (eight varieties!)." Yum! 3pm-4pm, free. Omnivore Books, SF. More info here. 
Sat/28 FEAR The seminal LA punk band celebrates 40 years of raising hell (and being weirdly obsessed with gay people but that's a whole other story), holy shit. 7pm, $25-$100. Slim's SF. More info here. 
Sat/28-Sun/29 TREASUREFEST: HAWAII! Tons of vendors come together for this family friendly, outdoor shopping and entertainment extravaganza. Featuring three tiki bars, a "food truck luau," scavenger hunts, and "400+ local artists, makers, designers, antique collectors, under ground food start-ups, and more." 10am-4pm, $5. Treasure Island. More info here. 
Sun/29 THE DARTS Um, "an all-grrrrl garage-psych-rock supergroup influenced by The Trashwomen, Billy Childish, Death Valley Girls, Thee Tsunamis, Ty Segall, & The Ettes"? Yes, please. With The Atom Age, Mean Motor Scooter, and Harley Rother. 7:30pm, $12-$15. DNA Lounge, SF. More info here. 
Mon/30 "THE FUTURE OF FOOD: RECENTERING OUR ORIGINS" "A reclamation of our deep cultural foodways is in order. Food is at the core of humanity, sustaining our bodies and grounding us in our communities. At a time when the industrial food system continues to negatively impact our health and the planet, the next generation of food activists is calling on us to decolonize our eating habits and ways of growing, preparing, and sharing food." Engage in conversation with visionary food professionals and activists who are redefining the dialogue around good food, including Mai Nguyen of California Young Farmers Coalition and Edgar Xochitl of PODER. 6pm-8pm, $10. San Francisco Ferry Building, SF. More info here. 
Tue/31 WATERSEED Who doesn't need a big, funky, soulful, New Orleans-based band in their life? Should: We need more of it right now, please. 9pm, $5. Boom Boom Room, SF. More info here. 
Tue/31 ALEXANDRIA OCASIO-CORTEZ Wowee-zowee, the supernova of the social democratic movement comes to the Mission. "As you've no doubt heard, Alexandria beat 10-term incumbent Joe Crowley in the NY-14 primary last month. In the context of the generational turnover of the Democratic Party, she is showing what it means to pound the pavement (literally), to know your community, and to embrace an economic future grounded in equity. She's downright inspiring in a moment when it's in short supply." 7:30pm-9:30pm, $10-$50. El Rio, SF. More info here. 
Wed/1 COMMON WITH SF SYMPHONY Even more pioneering hip-hop! One of the masters of conscious rap (and a media savant who's managed to stay in the spotlight for decades), Common, "joins the SF Symphony for an unforgettable, one-night-only showcase, performing selections from his latest album, Black America Again, along with some of his most memorable hits." Rad. 7:30pm-10pm, $85. Davies Symphony Hall, SF. More info here.