ARTS FORECAST/PARTY RADAR The menorah may be stashed away til next year, but our stocking runneth over with tinsel-strewn happiness and awesome events through next Tuesday, the birthday of Amazon. I'm having some fun with mixing arts events and nightlife together this holiday week. Naughty ho ho ho! 
UPCOMING ARTS EVENTS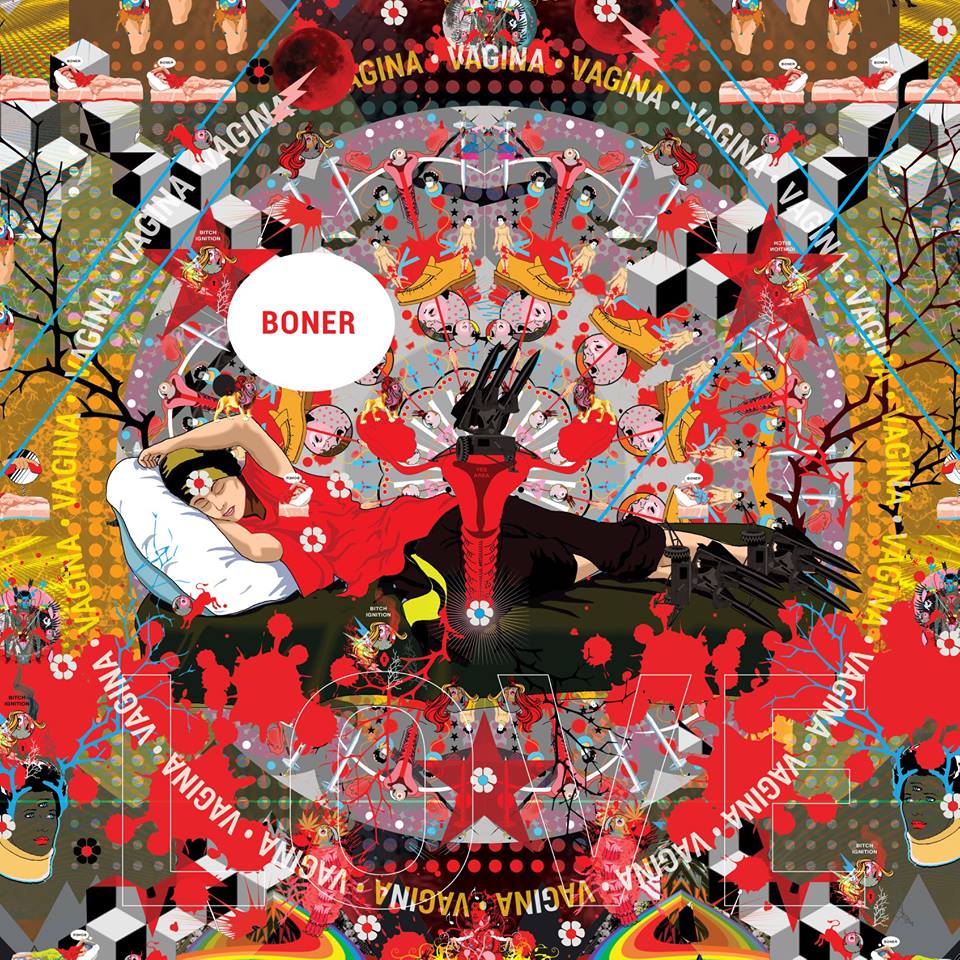 ONGOING THROUGH JANUARY 2 ART KATIE BUSH: GREAT NEWS FROM HELL My favorite hallucinatory-ultrafeminist artists having a sho at the fancy pot club? Could this holiday season be more perfect? "Original art works on metal (my 1st time with this material) that celebrate Lover People in Dark Times." Let's go. Apothecarium, SF. More info here. 
ONGOING THROUGH DEC. 30 ART PAINTING IS MY EVERYTHING: ART FROM INDIA'S MITHILA REGION "This original exhibition at the Asian Art Museum features 30 large-scale contemporary works on paper from Bihar state, the subcontinent's rural northeast. This will be the first major exhibition in more than a decade to explore how a previously private, age-old tradition of women's domestic decoration has, since the 1960s, become a vibrant arts movement with a surprising social impact. Asian Art Museum, SF. More info here. 
FRI/21 ACTION THE VIGIL: ANNUAL INTERFAITH HOMELESS PERSONS MEMORIAL Join people of all faiths, or no faith, (we're all in this together) to remember those who have died this year while living on San Francisco streets. In silence, in prayer, in song we'll remember them, honor them, mourn our loss, reach out to each other for comfort and hope, and show our solidarity in working for change. (There's also a procession beforehand.) 5:30pm-6:30pm, free. UN Plaza, SF. More info here.  
FRI/21 NIGHTLIFE TRAXX Fabulously freaky Chicago DJ gets to the roots of techno by foregrounding its experimental and sci-fi tropes. He's at the Acid Test party, hallucinatory moments galore. 10pm-4am, $20. The Stud, SF. More info here.   
FRI/21 NIGHTLIFE LOOSE JOINTS A great night of soul sounds in the Mission: boogie, disco, rare groove, Afrobeat, Latin, and funk from ace DJs Damon Bell and Tom Thump. I love the music at this party. 10pm-2am, free. MakeOut Room, SF. More info here.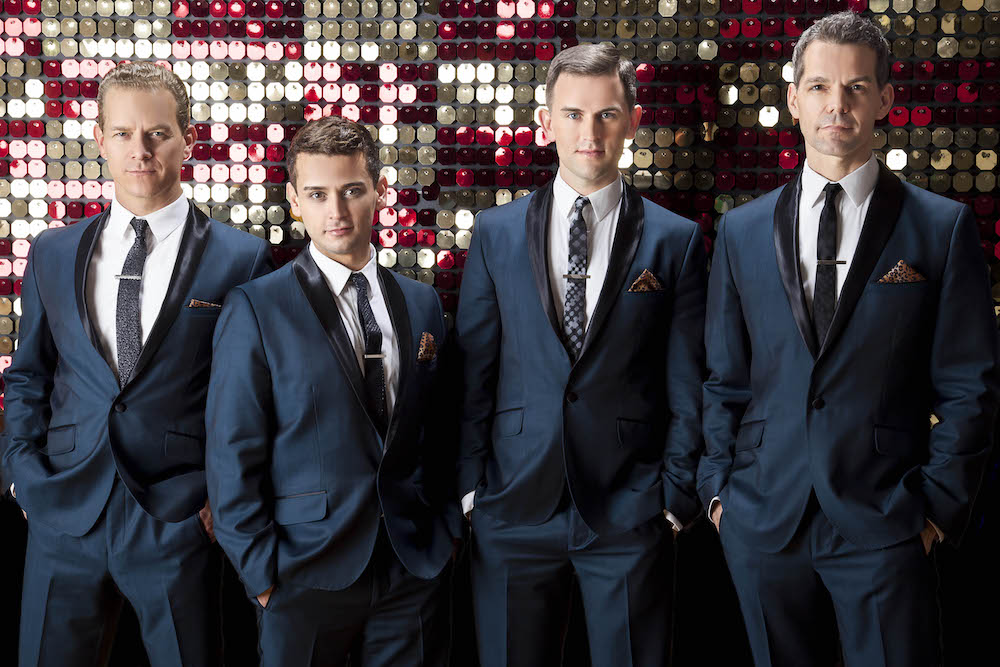 SAT/22 MUSIC MIDTOWN MEN From Jersey Boys to Midtown Men, vocal quartet Christian Hoff, Michael Longoria, Daniel Reichard and Robert Spencer turn up the old school charm for a night of blue-eyed soul and "electrifying chemistry." 7:30pm, $20-$85. Davies Symphony Hall, SF. More info here.
FRI/21 & SAT/22 MUSIC ADAM SHULMAN: A CHARLIE BROWN CHRISTMAS "Best known as part of Marcus Shelby's Jazz Orchestra and a creative force on the San Francisco jazz scene for the past decade, pianist Adam Shulman reprises his tribute to Bay Area jazz legend Vince Guaraldi and his soundtrack to Charles Schulz's 1965 holiday classic, A Charlie Brown Christmas."  Various times, $15-$50. SFJASS. More info here. 
FRI/21 NIGHTLIFE BLACK CELEBRATION: ALL DEPECHE MODE "This Winter Solstice, celebrate the longest night of the year with BLACK CELEBRATION, the ultimate DEPECHE MODE tribute! One room dedicated exclusively to Depeche Mode : FIVE HOURS, NO REPEATS!" With DJs Xander, Sage, Keyz, and Unit 77. 9:30pm-2:30am, $5-$8. Cat Club, SF. More info here. 
SAT/22 + THU/27 FILM SPIRITED AWAY Best Christmas present ever may be Hayao Miyazake's masterwork of animation on the Roxie's big screen. 1:15pm and 4-m on Sat/22, 8:45pm on Thu/27. Roxie, SF. More info here. 
SAT/22 NIGHTLIFE BEN UFO One of the UK's most incisive alien-soulful techno practitioners beams in for an intimate Honey Soundsystem party at the Stud. 9pm-4am, $20. The Stud, SF. More info here.     
SAT/22 NIGHTLIFE INTERGALACTIC GARY Wait, Ben UFO and Intergalactic Gary on the same night?? What alien mystery is this? Catch the classic, dub-psychedelic techno DJ form Planet New Zealand at the We Are Monsters party. 10pm-late, $15-$20. F8, SF. More info here. 
SUN/23 NIGHTLIFE ANARCHIST DISCO Legendary SF lighting specialist and DJ Donovan presents the return of this great "punk, funk, and other junk" party, with some seriously special guests. Winston Tong from Tuxedomoon performs, DJ Spun spins, and tons more jump in. 7pm-1am, $5. SF Eagle. More info here. 
SUN/23-25 COMEDY KUNG PAO KOSHER COMEDY "Answering the age-old question, "What are Jews supposed to do on Christmas, Kung Pao is a tradition in San Francisco and one of its longest running comedy shows. Featuring Carol Leifer (Seinfeld writer), Joseph Nguyen (SF-based Vietnamese Jewish comedian), Jordon Ferber (from NY), and Lisa Geduldig." Various times and prices. New Asia Restaurant, SF. More info here. 
MON/24 MUSIC GAY MENS' CHORUS: SASSY, BRASSY CHRISTMAS ""Home for the Holidays" brings out the full spectrum of holiday revelry as few other shows can do. Backed by a brilliant brass quintet, we will dash from glorious classical fare to swing to big band… plus a few new twists on holiday season classics. Be dazzled and delighted by the breathtaking sound of 250 men's voices performing favorites from "Silver Bells" to "Hark the Herald Angels Sing," as well as a cutting-edge version of "Silent Night." On top of that, we welcome the amazing Marnie Breckenridge to join us in the sublime and the ridiculous… from classy to sassy and back." 5pm, 7pm, and 9pm (whew!), $30. Castro Theatre, SF. More info here.  
WED/26 NIGHTLIFE FINAL MISSION: ELBO ROOM CLOSING PARTY "Elbo was the launching pad for some of the Bay Area's most important musical movements, like Acid Jazz, Dub, Boogaloo revival, Drum & Bass, Reggaeton, Trip Hop, Nuevo Latin, Broken Beat, Nu-Samba, and Afro-funk. To say goodbye in style, we have assembled a murderer's row of O.G. DJ's who have between them, played hundreds of sets in this venerated space: DJ Sep (Dub Mission), Gordo Cabeza (M.O.M), J.Boogie (Dub Mission), Jimmy Love (NonStop Bhangra), Matt Haze (MoreSF), and Motion Potion (SFFunk)." 8pm-2am, $10-$50. Elbo Room, SF. More info here.