The thing I'll always remember from CurbedSF—the rambunctious, wide-ranging, in-depth site that covered local real estate for years before being shuttered at the end of June—is the "studio from hell."
An anonymous tipster had sent Curbed Editor-in-Chief Brock Keeling an apparently legit listing from NextDoor for a Presidio Heights studio rental being offered for $2000 a month. The catch? Your toilet and shower are right in the kitchen, rubbing up next to your microwave .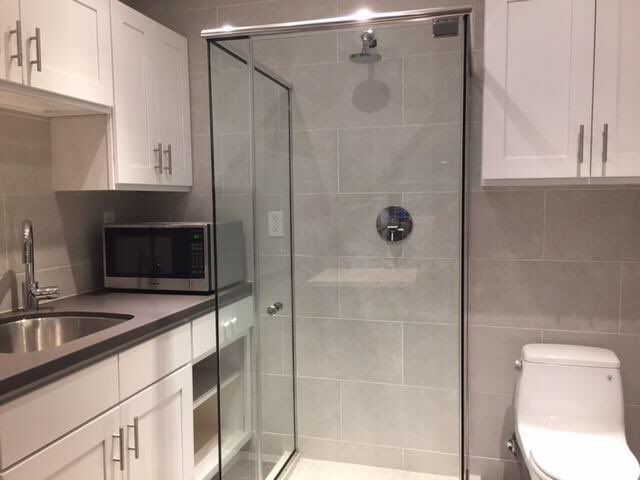 With typical wit and aplomb, Keeling dove into asking the questions that really mattered, including, of course, "Is this real?" and "Is this legal?" and:
Is it healthy? Microscopic waste particles do launch into the air post-flush, so that is one concern. "Fecal plumes could pose a problem, especially if you're prone to flushing with the toilet seat up," says Elizabeth Lopatto, science editor at The Verge.
It was just one tragically entertaining story that Keeling covered as CurbedSF's chief, in a string of them that stretched as high as the gleaming phallus of the Saleforce Tower, as wide as the swashbuckling array of opinions about local architectural landmarks, as diagonally as the cock-eyed Millennium Tower, and as deep as the glowing soil beneath the Hunters Point Shipyard. (Keeling came to Curbed as former editor of SFist and culture editor at 7×7, so he knew the beat.)
With its mixture of serious reporting on Planning Commission scuffles and urgent urban issues, fascinating overviews of local (often polarizing) architects and historical buildings, and irresistible doses of over-the-top real estate porn, CurbedSF offered a solid guide to the gilded age of tech invasion, with all its giddy egos, inhuman indifference, and unchecked woes. You could disagree with some of the site's findings (and its very presence as a national chain website influenced how we all got our local news), but it offered a valuable window on one of the strangest times in local real estate history, and how much our community was being affected and distorted.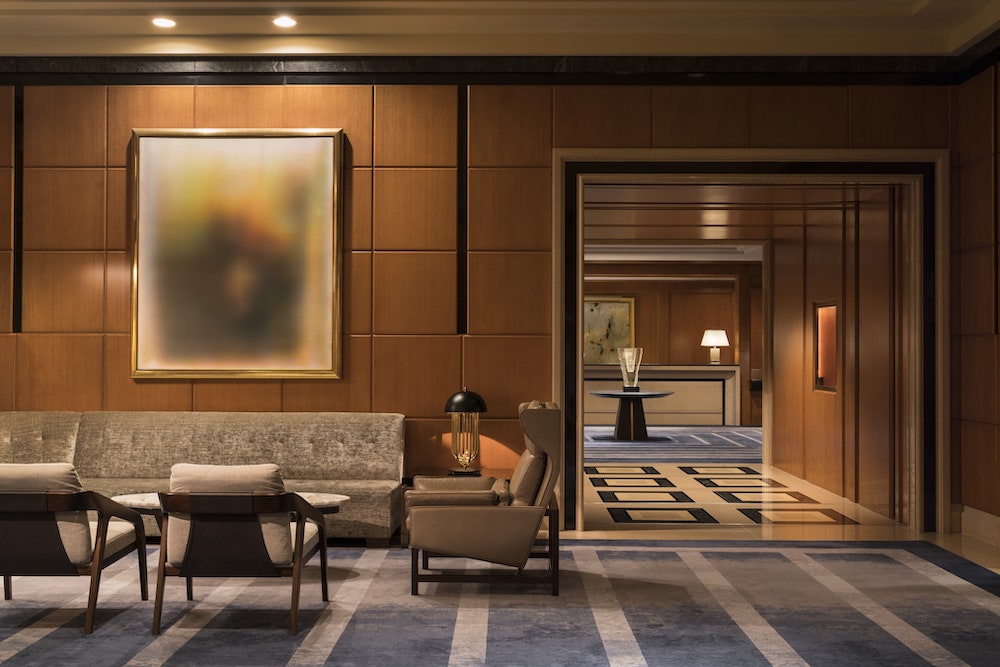 And when Keeling waxed poetic and at length, post-COVID outbreak, about his undying love for the bathroom in the Four Seasons lobby, he definitely had your attention.
Another strange saga that I'll always remember Curbed covering was the "ghost mall," 6×6, constructed in the Mid-Market area as a magnet for shoppers, yet standing empty for years as a glittering monument to null development. It finally got snatched up by IKEA earlier this month, but what a long, strange trip it's been.
I caught up with Keeling, who's mulling his next move after Curbed's closure, to talk about 6×6, the future of San Francisco real estate, and the value of good design.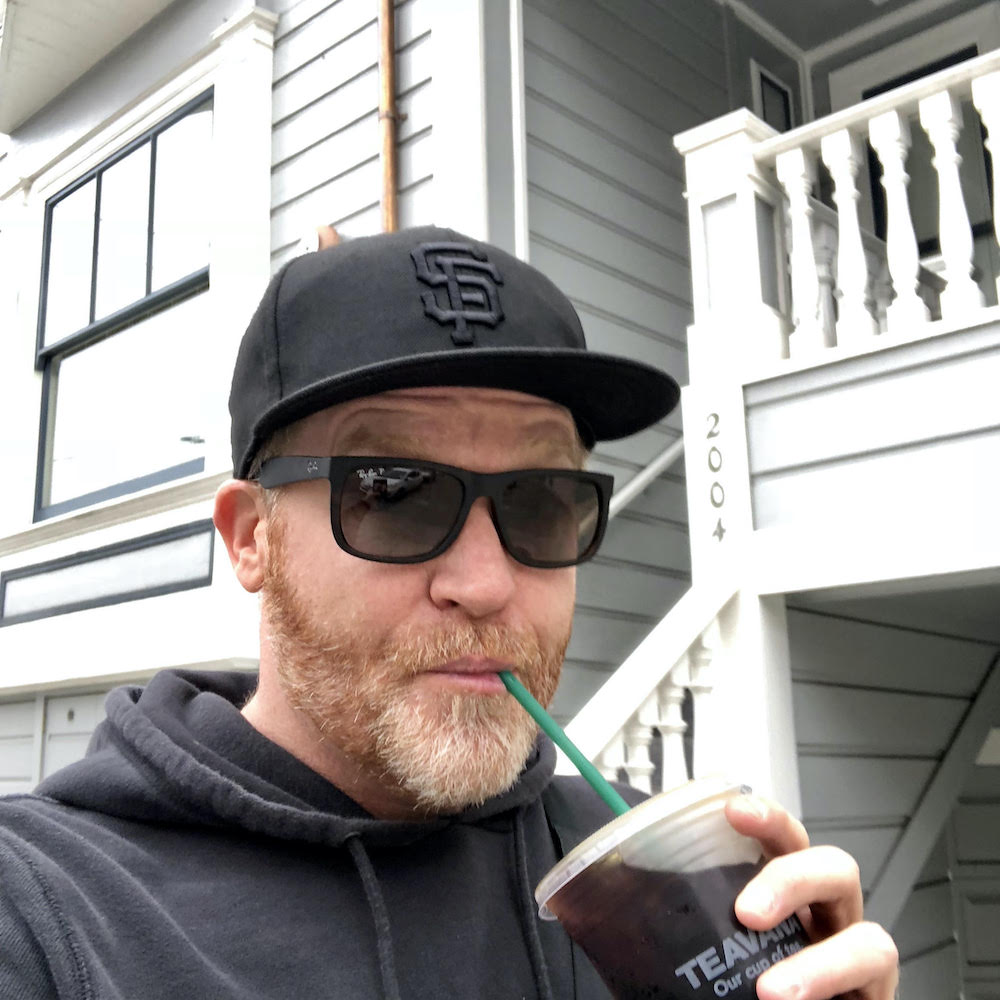 48 HILLS Let's talk about that infamous ghost mall, Market Street Place aka 6×6. Curbed covered its saga forever, and it's almost a Shakespearean twist that Curbed shut down right before it finally got a tenant-occupant with IKEA. How was 6×6 emblematic of the past decade or so of commercial realty in SF?
BROCK KEELING The project flew in at the tail end of the Mid-Market revitalization that, arguably, never happened. The mall landed with a thud four years after Twitter planted roots a few blocks up and a couple years after a nearby artisan cafe mocked the neighborhood's homeless people and addicts. So much happening on this small stretch of a neighborhood. The mall —though its current owners dispute the fact that it was ever intended to be a "mall"—hadn't been able to land a tenant until now. (Its only money generator was its underground parking lot.) A combination of shoppers preferring to burn through money online and IRL examples of the city's unassailable economic gap right outside its glass walls, in part, contributed to its stall.
48H 6×6 seems to have gotten a Hail Mary pass—do you think it's indicative of what a recovery might look like? Major chains like Chipotle are already expanding, as small businesses are obliterated (more than 2500 local businesses in the Bay have already closed). Do you think we'll rely on big boxes and chains to step in more, changing the city's landscape?
BK I imagine the 6×6 saga won't be an anomaly; other retail buildings will remain vacant for months, if not years to come. Beyond that, I don't know exactly what a fiscal recovery might look like. Money confounds and eludes me. I suspect even more small brick-and-mortar shops will continue to fail in the coming months and years. As for 6×6: If IKEA does indeed impregnate the behemoth, it would, at this late stage, be seen as a success story. ¯\_(ツ)_/¯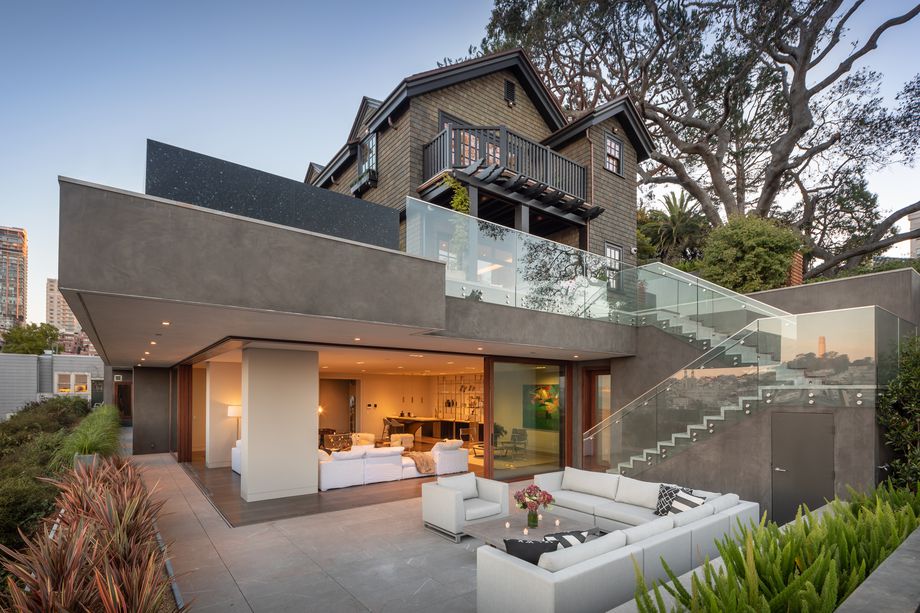 48H You've reported on possibly the craziest time in San Francisco real estate in living memory. Absolutely no one can forget the $2000/month kitchen-shower-toilet listing. What were some of the most outlandish things Curbed covered? What left your jaw dropped in disbelief? And what were some of your favorite scandals?
BK Bombastic homes are always a treat. I didn't grow up with money, so reporting on ornate mansions or sleek, contemporary condos provided a bit of adjacent wish fulfillment. Many homes, like this $45.5 million Russian Hill house or this $49 million Yerba Buena penthouse, left my jaw agape. At such price points, you're just spending money for the sake of spending money. Fascinating.
Most of the scandals depressed me. Even though, at times, I had fun with the Millenium Tower story, wherein the downtown luxury tower started tilting and sinking, it's an issue that affected homeowners' livelihoods.
But a mini continuing scandal I enjoyed fueling was heaping praise on Stanley Saitowitz's 8 Octavia, a glorious real-life example of futurism. A lot of readers hate it, but love the building with its facade of operable louvers. I love Saitowitz's work, period. I can only wonder what Salesforce Tower might have looked like had the SF-based designer been given a crack at it.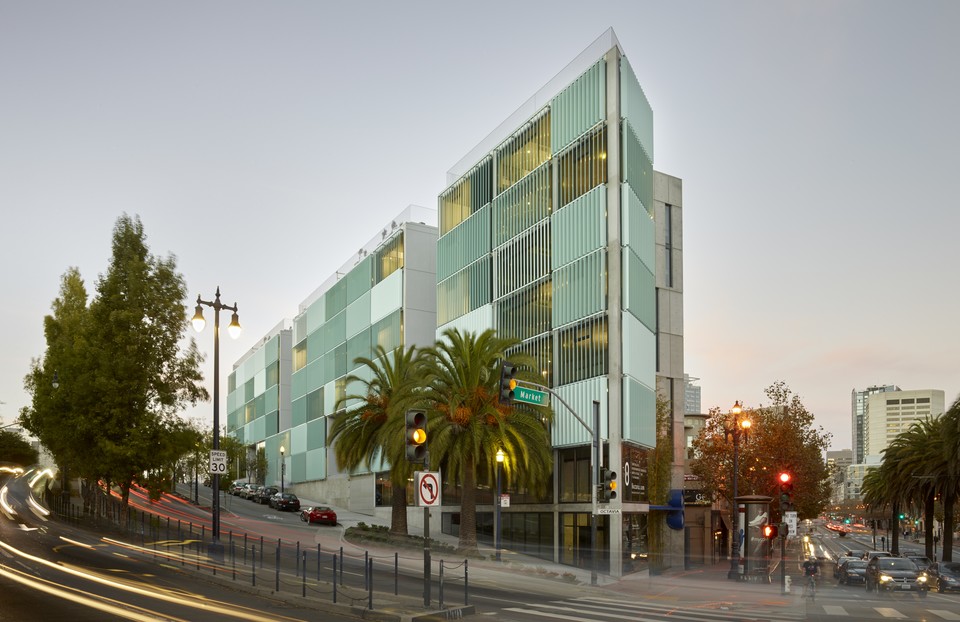 48H Under your tenure, what were some of the most important things Curbed SF reported on? You broke important stories on Hunters Point Naval Shipyard radiation contamination and the devastation of the Camp Fire, and have covered affordable housing developments and policy in-depth….  
BK Chris Roberts' work on The Hunters Point shipyard toxic waste coverup is masterful reporting—same goes for Adam Brinklow's interviews with Silicon Valley mayors, which remains some of my favorite work to read. The housing issue (a beat I can't recommend enough for budding reporters) was eye-opening. The NIMBY-versus-YIMBY feuds and mindsets were also things of wonder.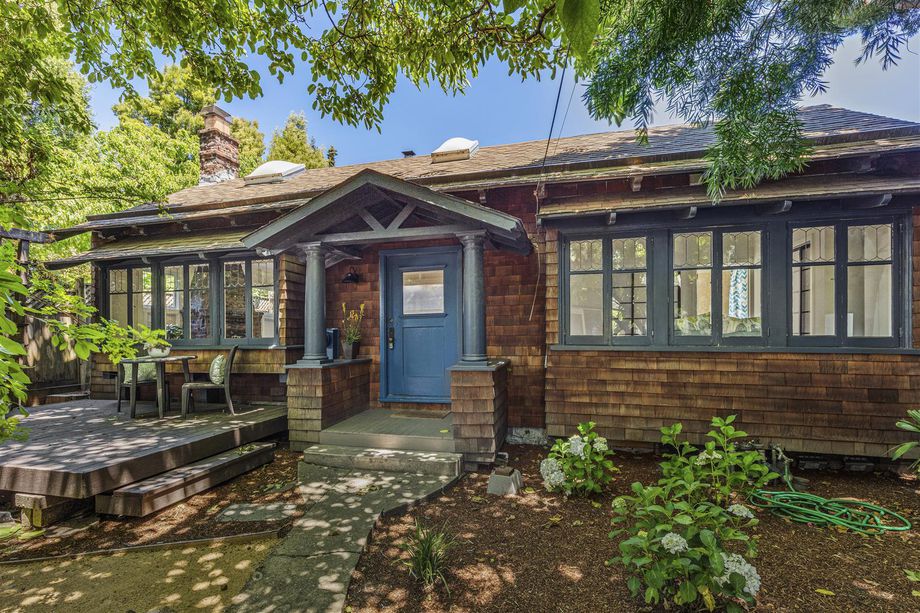 48H What are the dangers of lacking major sites like CurbedSF (and similarly focused SocketSite, which still operates) dedicated to following real estate and property in the Bay Area? 
BK Fortunately SF has superb reporters who still cover this topic. My former colleague Adam Brinklow continues to write about housing and property for numerous publications. Same goes for Molly Solomon and Sonja Hutson at KQED; Roland Li, JK Dineen, and the formidable John King at the San Francisco Chronicle; the anonymous soul who runs SocketSite; and more.
But there are dangers related to a lack of this genre of reporting, namely that luxury housing, horrible landlords, and the city's planning commission go unchecked. But also—and, really, above all else—SF is much more than its quintessential Victorians. Design matters. And when it's good, it's a joy to behold.
I've found that San Franciscans are overwhelmingly ignorant about design. Anything new and bizarre is routinely mocked in favor of the familiar. Herb Caen, the great city beat columnist of yore, for example, found new design particularly cringe-worthy. Anyone who still heralds the (otherwise brilliant) scribe's views on aesthetics—he, like other critics of the time, loathed the Transamerica Pyramid—would do well to read up on the works of the urban critics mentioned above.
48H Finally, after covering market dynamics, developer greed, policy snafus, and intransigent issues for several years, what insights into the current state of real estate do you leave with? What might you change, or what makes you throw your hands up? And what makes you hopeful? 
BK Honestly now that we're in the midst of the pandemic, I am not sure. I know I just contradicted what I said prior, but there you have it. Each day brings a new shock to the system. And real estate is getting dinged like most industries. As for hope? Against all logic, I still love this city. Cities aren't over. Stay put. It'll get better. I hope.