The only thing rivaling in length or depth the roster of writers and events at Litquake 2023 (October 5-21 at various SF venues) or, for comparison, the extensive activities and accomplishments on Norah Piehl's resumé, is her gratitude list. In a phone interview, the festival's new executive director releases genuine gratitude—colored with a tiny bit of awe—at how the magnificent, sprawling affair that is Litquake comes together.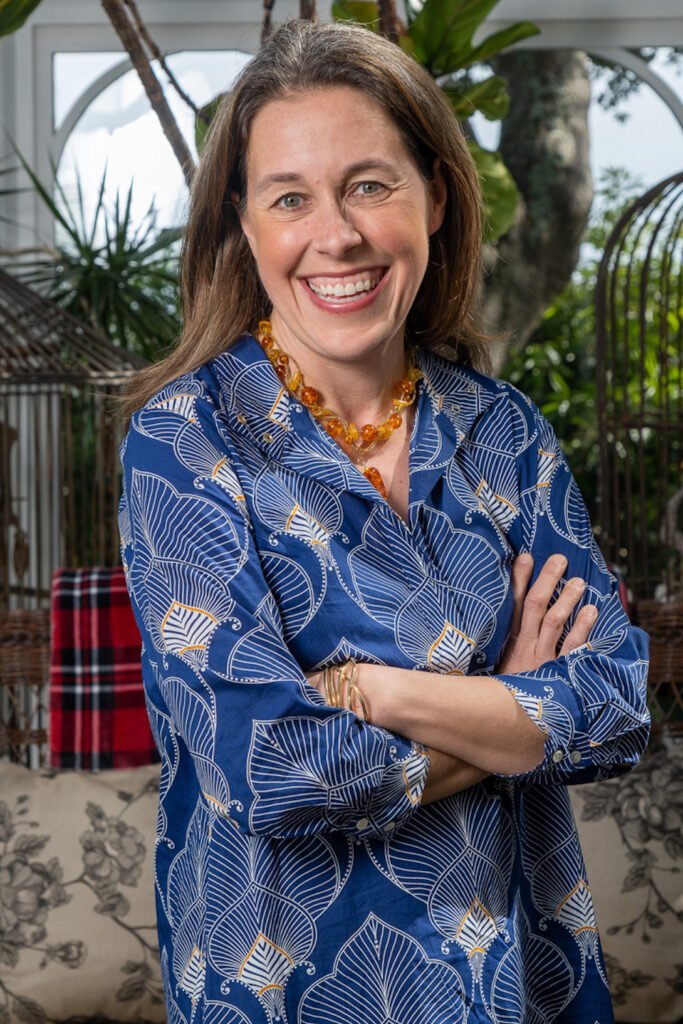 Among many things mentioned: co-curating with the annual event's co-founder Jack Boulware; the Bay Area's abundance of talented local writers, poets, journalists, illustrators, artists, and teachers; the variety of attendees of all ages, backgrounds, experiences, and literary interests; and the independent bookstores and booksellers whose fires burn brightly year round. Piehl also gave thanks for her small-but-adept staff, which pivots on a dime from programming and budgets to arranging light and sound for an author appearing in a noisy pub—or from discussing marketing methodologies to the means by which more people might travel safely to attend any of this year's 50 events (15 ticketed, the rest free).
Piehl is most appreciative of this year's absence of Zoom. She is unequivocal about preferring in-person events— although she fondly recalls a virtual children's book event she organized while serving as executive director at the Boston Book Festival. Such online moments are essential, because publishers in recent years support (meaning fund) primarily only book tours for A-list, big name authors with best-selling adult books.
But an in-person Litquake thrills her—in part, because of secret she sees fit to disclose.
"I've been shy about admitting this, but I have never been to Litquake live," says Piehl. "There was the pandemic, of course, and then I missed it entirely last year because of my father's back surgery. This year, I'm looking forward to attending as many events as I can."
It's likely the executive director will be found at two (and certainly more) programs about which she's particularly excited.
"One is with Bryan Washington on October 13," she says. "He's talented, and somebody who is becoming better known. He's a direct storyteller, with prose that's not flowery, but is also emotionally insightful. He structures his novels in short chapters, prose chunks that come together into a cohesive whole. In this book (Family Meal), he writes about food in a way that will speak to people: He incorporates the eating into the dialogue and people talking about food opens up other kinds of conversations. It's real people, real talk."
The second Litquake program she hopes to make people aware of is "Picturing Lives: New Graphic Memoirs," a session co-presented with the San Francisco Public Library. A conversation with four graphic autobiographers moderated by author-artist Rina Ayuyang (The Man in the McIntosh Suit) demonstrates through family histories and heritage the broad spectrum of the contemporary art form.
Piehl says, "In their graphic memoirs, the variety of topics, from addiction to immigration to exploring Oakland on the seat of a bike, shows the range of comic narratives."
Prior to accepting her new position at Litquake, Pieh was the director of literary programs with Bay Area Book Festival in Berkeley. She is a former bookseller and has a master's degree in English literature from the University of Illinois, and a bachelor's degree from St. Olaf College in Northfield, Minnesota. An active writer and book reviewer, her work has been published in Publishers Weekly, The Horn Book, Brain, Child, and other publications and print anthologies. Her short fiction has appeared in Literary Mama, The Legendary, Printer's Devil Review and more. Before moving to the Bay Area, she worked for 10 years in various positions at the Boston Book Festival and is a member of the National Books Critics Circle.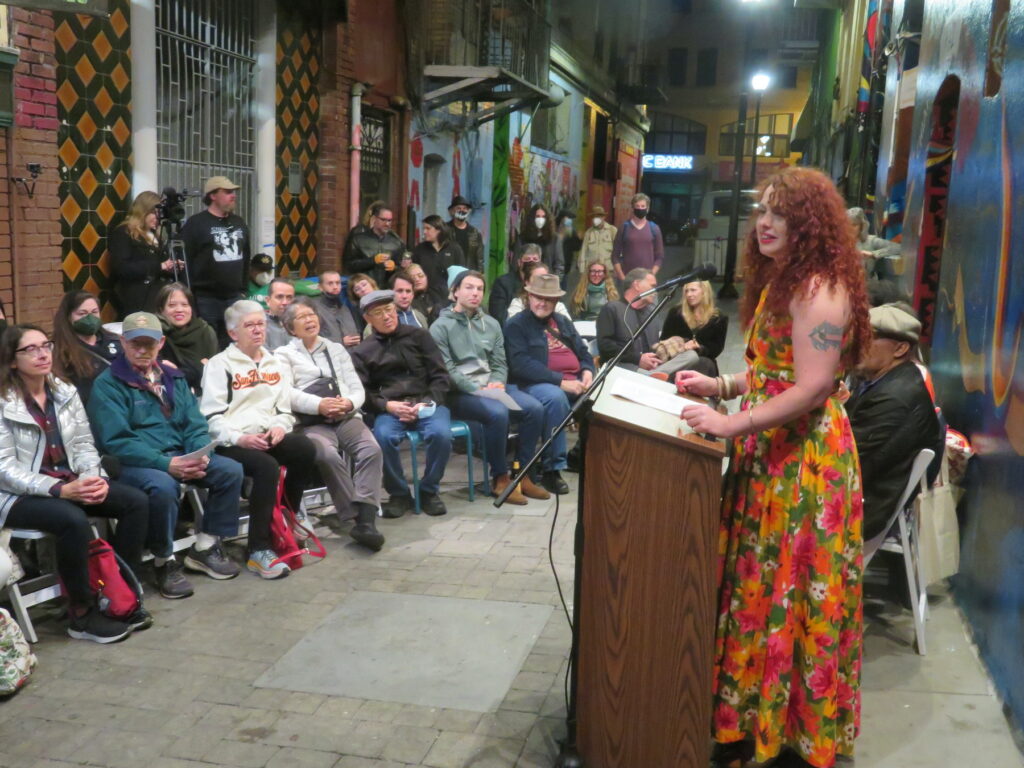 Asked to speak on ideas and approaches developed in prior positions, and how those skills might apply or translate into her new job at Litquake, Piehl asserts she has for decades been collecting tools that have left her "poised to shape the future of Litquake." It's a hefty statement. She follows it up with, "One of the most beneficial aspects of working at the Bay Area Book Festival was getting to know the literary landscape here; the local authors, booksellers, and the culture. Getting the sense of key players and work being done gave me ideas about how to let them shine in the context of this festival."
Key among those ideas are coming up with new ways to reach and encourage local curators and authors to participate in the festival, along with organizing a committee that's robust and able to evaluate their proposals.
"Having a diverse, informed group of advisors is going to be the best way to create the most robust programs," Piehl says. "Next year, we'll be doing an entire evaluation from the ground up of the Litquake process. We want to make sure people out there who are doing this work are aware of the opportunities, able to present diverse and interesting programs they know will be given full consideration, and (expect to receive) feedback on their proposals."
She will also be exercising her analytic muscles during the festival. "I'm systems oriented, so I'll be attending and saying, 'OK, this is how it works, but is it best?'" Piehl says.
"I want to put on an exciting slate of year-round programs," she continues. "I'd like to do more events in the East Bay. I'd like to do a session that brings high-profile audio book narrators and authors together. We'd ask, 'What is it like to hear your books read aloud? Do you write with someone reading your book aloud in mind?' I think it would be fun and informational."
Other ideas involve public art projects in the form of temporary site exhibitions or "disruptions," like taking over a city street with a literary event that is highly Instagram-able. Oakland's strong public mural culture, she says, would present a perfect opportunity to do a site-specific event with plenty of eye-pop and civic, social, and literary purpose. More partnerships with public libraries throughout the region opens the door to countless possibilities, if Piehl's imagination was to be given full rein.
"Right now my mind's inundated with too many ideas, so I'm carving out November to sit down and think through what makes sense," she says.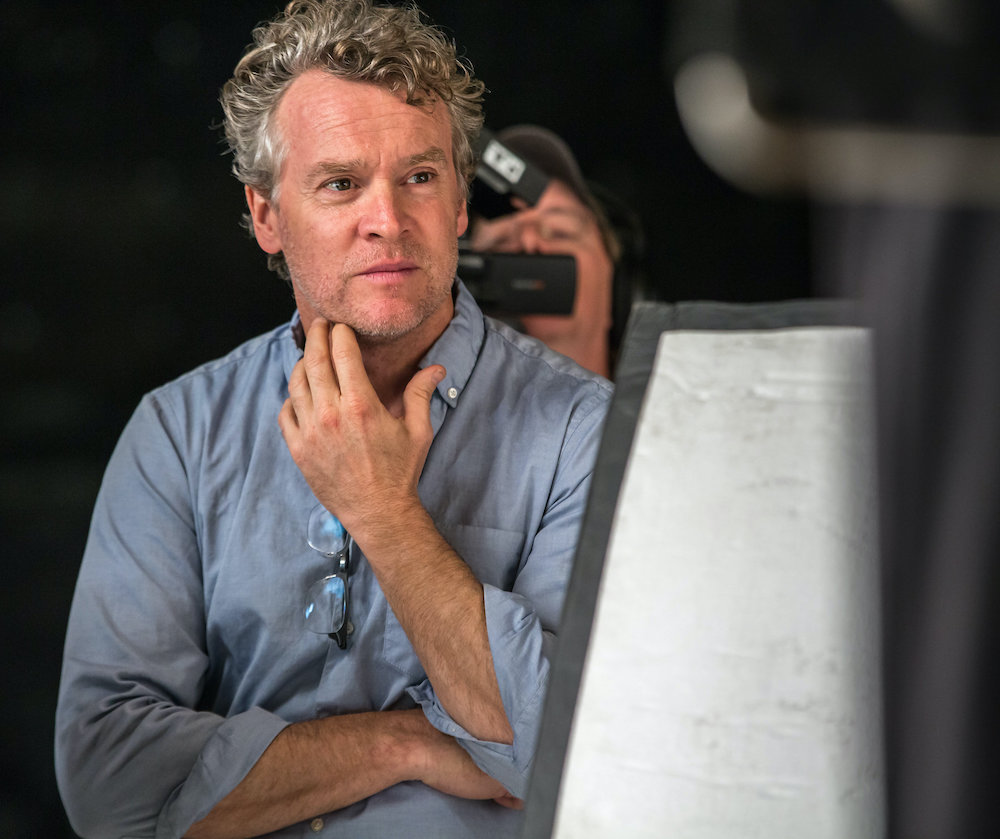 Among the books she'd like to find more often on future lists? Climate fiction beyond doomsday, fatalistic science fiction narratives. "That serves a purpose, but I'd also like to see people writing with complexity about a more hopeful future. I think it would be useful for all of us who are presently feeling despair about the climate. It could be coming from all genres, not just science fiction."
Choosing one author she'd most like to hang out with and talk to is tough.
"Oooh, that's hard. One of my favorite novels is Lucy Ellmann's Ducks, Newburyport. It's an incredibly dense stream-of-consciousness; very long, over 1,000 pages. It's mostly written first-person about a woman who is going through her day. She's a mom, but also thinks about politics, the economy, and a mountain lion loose in her neighborhood. It's one of the most immersive reads I've ever had. Once I got into the rhythm of the prose, I felt like I was living in this woman's head. I'd love to walk with her through the city and talk about writing a book so massive and huge, but also one that felt so personal and intimate."
Until that day arrives, Piehl will have to "settle" for the glitter, gallantry, egalitarian spirt, and giant-size energy of Litquake. Among the many special programs this year are actor Tate Donovan, appearing with other authors in a special SF edition of the Public Radio syndicated series "Selected Shorts" hosted by author Andrew Sean Greer. Singer, musician and Bangles co-founder Susanna Hoffs brings her guitar and new novel This Bird Has Flown to The Verdi Club; Jeopardy sensation Amy Schneider (her new book is In the Form of a Question) and others will participate in a Porchlight storytelling event; Jonathan Lethem brings his newest book, Brooklyn Crime Novel.
An elegant kickoff party will take place at the University Club atop Nob Hill with authors, members of the literary scene, and guests listening to live jazz from the Marcus Shelby Quartet and poetry readings from Litquake Out Loud curators Jenny Qi and Matt Sedillo.
That list doesn't come close to mentioning all the panel discussions, presentations, workshops, readings, and the epic Lit Crawl—Litquake's grand finale that will signal closing night, with 44 events that take place across the Mission District.
Which leaves a person to wonder if Piehl might spend her November, instead of planning Litquake 2024, simply resting on a beach with a beverage of choice in one hand—and inevitably in the other, a new book.
LITQUAKE runs October 5-21. Various Bay Area locations. Tickets and full schedule here.