Choice nightlife and dance floor affairs — plus Marke B. in drag, eek — Fri/16-Sun/18.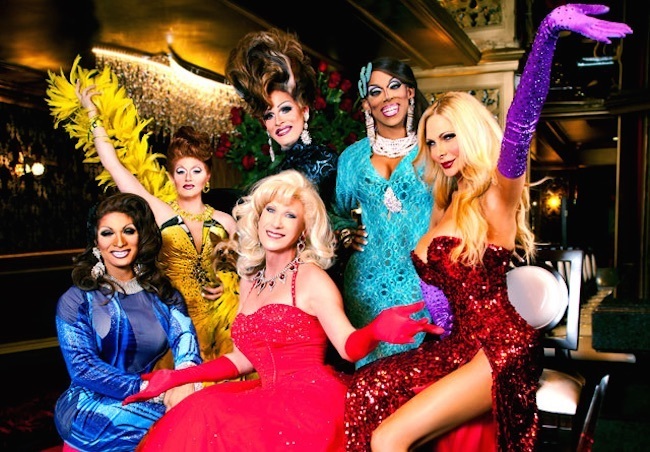 By Marke B.
PARTY RADAR Hi, my name is Kika Yoass, and I'm a drag queen. At least I was a couple Saturdays ago, when two of SF's actually legendary fairy drag mothers, Juanita More and Glamamore, made me up (aka "beat my face") live onstage for charity at the Powerhouse bar, for their monthly Powerblouse party.
Back in the crazy days of Web 1.0, I had written a weekly gossip column called "Hey Girl, Hey!" as Kika Yoass for Citysearch (now all lost to the great Internet Memory Hole). But other than experiments in kindergarten with my mother's eye shadow and a few fun faux-runway walks in gutter pumps found abandoned in the TL at dawn, I had never so much as donned a boa in my adultish life. I left that to the professionals. I love my drag gals!
Welp, after an hour — and about 30 shots — I was magically transformed into, er, well, let's just say I became Kika. It was glorious. I felt terrific. "Did it feel like you were expressing something deep inside you?" my dad asked over the phone the next day. "Um, no," I responded "unless there's a quasi-glamorous, super-busty WWII-era Polish grandmother who sidelines as a brothel madame screaming to get out of my delicate frame." (There is.) And after I performed/flubbed a very complicated Broadway showtune, I hit the go-go box like nobody's business. I made $23 in tips! Breakfast!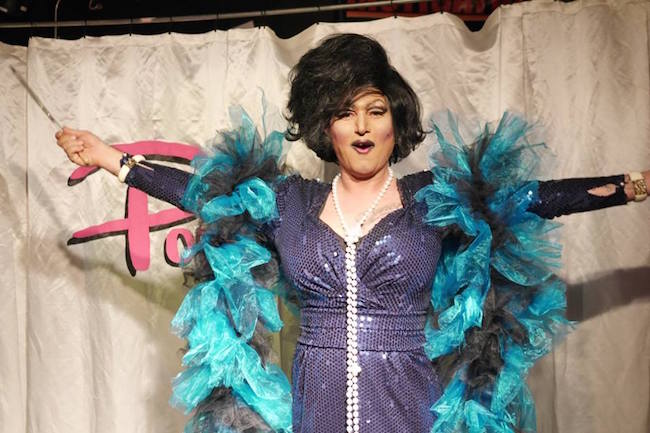 Click here for the full set of transformation pics, if you dare!      
Just to continue the thematic fun, the very next week I took my mother to Sunday's a Drag, the classic Sunday drag brunch at the top of the Sir Francis Drake Hotel, in Harry Denton's Starlight Room. It was fancy. It was fabulous. There was a carving station and omelette bar. 
This is the kind of wonderfully showy drag full of feathers and sequins, naughty humor and full-body suits, big costume "reveals" and flawlessly lip-synced pop tunes — although emcee-ringmaster Donna Sachet does her own, actual singing. You will never hear "I Left My Heart in San Francisco" quite the same way again.
There was even a little country. Elfin drag legend Holotta Tymes, of Finocchio's fame, came out and did a couple rootin', tootin' Reba McEntire numbers. Mahlae Balenciaga slayed with some Whitney. And Kendra Moore shimmied so much padded booty, I thought she was another buffet table.
At $60 (full brunch included), it's an investment — but a great show and the perfect "San Francisco" experience for locals and tourists alike.
>>>>> FRIDAY, OCTOBER 16 <<<<<


>>> DJ HARVEY The hot daddy of of the decks absolutely laid waste to Folsom Street Fair aboard a giant sheep bus — and then went in for seconds at the Deviants party afterwards, with his wizardly combo of disco and house. Nobody plays records the same way Harvey does, with an anything-goes spirit he's earned over decades of DJing. With Jaques Renault and Eug. Fri/16, 9:30pm-3:30am, $17. Public Works, SF. Tickets and more info here.
>>> KIM ANN FOXMAN One of our oldest rave crews, The Gathering, has launched its "Basics" series of parties that explores and mixes together more contemporary sounds — and here comes the incredible Kim Ann Foxman to bring everyone up to date. Her inimitable synthesis of early '90s psychedelic sounds and late '80s underground house has led to something very unique: a plastic-fantastic, acid-wonder, truly timeless groove. With Galen, Mozhgan, Lisbona Sisters, and the Gathering's own Tony. Fri/16, 10pm-4am, $20. Space 550, SF. More info here.
>>> BBYMUTHA The too-hot Brooklyn rapper, part of the Cunt Mafia crew, brings her Indian hair to queer hip-hop party Swagger like Us, which will thusly be bananas. Fri/16, 10pm-3am, $13. Oasis, SF. More info here.
>>> OUTPOST This monthly party is one of our most electronically adventurous — without ever straying too far from the local. This time, I'm stoked to catch Nackt and CM-4 doing a live set (they're analog techno junkies who have a new track out on the 100% Silk label) and Oakland's Russell Butler, who commands all the hardware tubes and wires with the best of them, for maximum spaced out bliss. Fri/6, 10pm, $5. Underground SF. More info here. 
>>> SOME THING PUNK !!! Whack-a-doodle art-damaged drag queens turn out punk rock classics. What more do you need, ever, in life? Ever? Fri/16, 10pm-late, $9. The Stud, SF. More info here


>>>>> SATURDAY, OCTOBER 16 <<<<<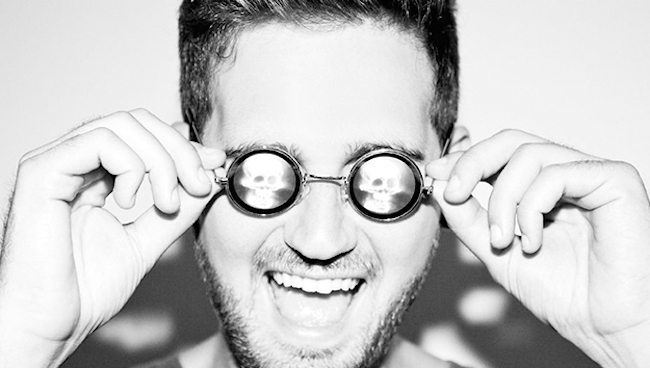 >>> EDU IMBERNON I adore Spanish techno, and for a while at the end of the '00s, that certain Spanish swing that Edu, Coyu, and others like them brought to the pounding, post-minimal Berlin techno sound was all I wanted to listen to. Edu's still at it, expanding his sound, but never losing his sparkle. Also, the dude's a totally hottie. With Droog. Sat/17, 9:30pm, $10. Audio, SF. Tickets and more info here.
>> EL RIO'S 37TH BIRTHDAY PARTY Hey, they say there's no birthday like your 37th — which I will experience in about 20 years, so this is good practice! Party down all day long with a slew of bands and DJs, free barbecue, and the coolest set of patrons on the planet. Ample patio! Sat/17, 2pm-2am, free. El Rio, SF. More info here.
>>> DJ DAN Once upon a time on the dance floor, the West Coast was all about an enormously charming, chunky, funky, techno sound. A low-key sense of humor and emphasis on smiles on faces, rather than merely hands in the air, prevailed. It was sunny and fun and bonkers and DJ Dan was king. He's up from Los Angeles to help brighten the Dusty Rhino crew's post-Burning Man blues. Sat/18, 9pm-4am, $17. Public Works, SF. Tickets and more info here. 
>>> BIG DECK Talk about an ample patio! This too-cute, monthly daytime dance party from the Polyglamorous crew, out on the Eagle's large deck, is a treat — house beats and lovely peeps. DJ Brett Bowman guests. Sat/17, 2pm-8pm, $10. The Eagle, SF. More info here. 
>>> MARK FARINA SF's biggest house DJ still lays down the jazzy funkiness like no one's business. Sat/17, 10pm-late, $18-$20. Mighty, SF. Tickets and more info here.
>>> BEATPIG 5-YEAR ANNIVERSARY "We've somehow managed to beat the odds and maintained our original livers for 5 strong years! Come celebrate all the blood, sweat and cheers with your favorite gang of San Francisco misfits! There might even be cake…and pepper spray!" There will also be lots of gay pigs dancing to fun music. Happy anniversary, Beatpigs!  Sat/17, 10pm, $5. Powerhouse, SF. More info here.
>>>>> SUNDAY, OCTOBER 18 <<<<<
https://www.youtube.com/watch?v=btlupLomjGY
>>>DISCO DADDY: PATRICK COWLEY TRIBUTE DJ Bus Station John's fantabulous monthly disco get-down at the Eagle turns up the energy — Hi-NRG, that is. Our patron saint of disco studio wizardry, Patrick Cowley, who died at 32 in 1982, gets a proper tribute — BSJ will play music from his famous collaborations with Sylvester, Cowley's own groundbreaking "Menergy," and many more priceless tunes from the labels and dance floors of the era. Sun/18, 7pm-2am, $5. The Eagle, SF. More info here.
>>> SPILLIN' TEA Last month I went to the debut of this daytime party — which reunites two of our greatest house DJs Ruben Mancias and David Harness in the spirit of the old End Up tea-dances — and seriously danced my ass off. Like, they had to drag me away once the lights came on. Fantastico! Sun/18, 3pm-9pm, $10. Oasis, SF. Tickets and more info here.
>>> GLAMCOCKS: ENDLESS SUMMER One of Burning Man's fresher queer camps decompresses with this daytime pool party, featuring tons of drag performances, some "special pyrotechnics"(?), and all the house beats you can fit in your sequined Speedo. Sun/18, noon-6pm, $15-$20. Phoenix Hotel, SF. Tickets and more info here.